The era of automated accounting has finally come. Although Excel sheets are still available, business owners, bookkeepers, and accountants can now choose to go with automation. So, you might be wondering, does Shopify have accounting software?
We'll answer that question here! We'll also discuss why you should utilize accounting software and various apps and integrations for your Shopify store. To make your search easier, we'll list the different accounting software, applications, and integrations you can use for your Shopify business. Knowing each tool and its features will help you decide which the best is for your business. Let's begin!
Reasons To Utilize Software, Apps, and Integrations
Before going into the specifics, let's ensure that you have the right mindset regarding accounting. As early as now, you should understand the importance of bookkeeping and accounting in the growth of your Shopify business and in scaling your business on other ecommerce platforms. Let's answer why it is necessary to use accounting software, apps, and integrations.
Ensures Data Accuracy
When it comes to bookkeeping and accounting, accuracy is a top priority. Only when all the data in the books is correct can you get an objective view of your business finances. When you use bookkeeping and accounting software, apps, and integrations, you make everything automated and limit completely eliminate manual input—the root cause of mistakes.
For Automation
Automation saves time and effort because there is no need for manual data input. You can view organized data from various payment gateways, the business's bank account, inventory management tools, tax software, and more in a single place. All information from different apps and software goes straight to your primary accounting tool in just a few clicks.
Guarantees On-Time Payments
Cash flow is better when you make and receive payments on time. Through the help of a software and apps invoicing feature, customers can receive payment notifications on time and on scheduled dates. Be a responsible seller and schedule payments to your suppliers, too, through the help of the tools you have.
Manages Inventory
As a Shopify seller, inventory management is a task that will occupy your time. You need visibility on how many items you still have, which items to replenish, and which ones have enough supply. You also need to see the shipping, storage, and fulfillment costs. These will help you determine which delivery method is best for your business.
Keeps You on Top of Taxes
Selling on Shopify requires you to charge sales taxes when applicable. The thing about sales taxes is that they are sensitive to change. When you have apps and software that keep these changes on track, you can charge the correct sales tax every time.
Accounting software allows you to efficiently compute your income and pay the correct dues during tax season.
Accurate and Timely Reports
Finally, having automated tools allow you to generate reports anytime and in just a few clicks. Because your books are automatically updated, the reports you'll get are always the latest ones. Since the software is accessible on mobile devices, you can check the health of your Shopify business wherever you are.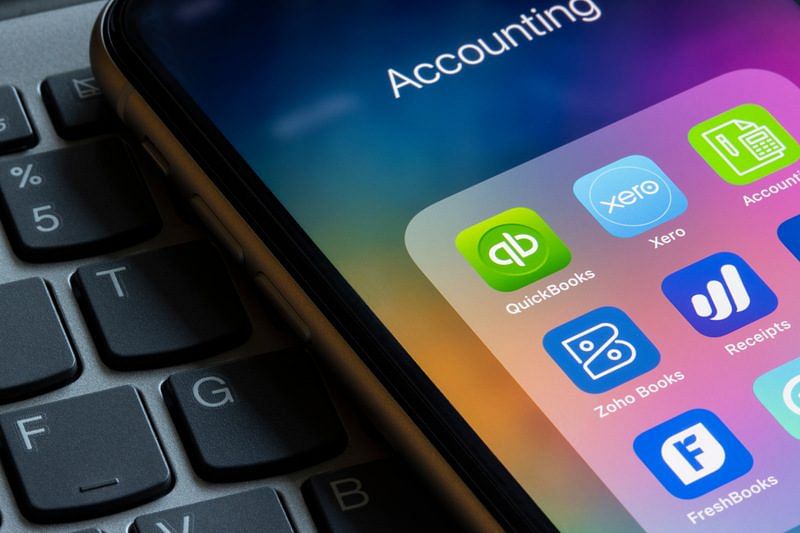 Best Accounting Software for Shopify
Do you ask yourself what accounting software is compatible with Shopify? You are on the right track if you are looking into investing in accounting software. If you haven't yet done so, waste no time and choose among these top accounting software for Shopify.
QuickBooks
QuickBooks will always be the right choice for your Shopify accounting software. This software has all the features businesses need to manage their finances. It has a live bookkeeping feature that ensures your books are backtracked and are up-to-date.
It helps you manage your payroll with projects, time tracking, automated computation, and doling salaries. Making and getting payments will also be more accessible because of the software's invoicing feature. Skip the hassle of worrying about your Shopify inventory, as QuickBooks has inventory management, too.
Xero
Not far behind in the list of the most reliable accounting software for Shopify is Xero. Xero also has invoicing features. Your clients and customers can automatically receive payment requests on time so that you can receive payments on time too. You can also receive payments from various channels because of the software's payment integrations.
Xero offers bank connections, so the deposits and withdrawals in your bank accounts will all be accounted for. Do not worry about not paying people and projects correctly and on time, as Xero has time tracking, project tracking, payroll tools, and various integrations.
Business owners like you will love Xero Analytics, a feature for report generation and financial forecasting.
Sage Business Cloud Accounting
Sage50 cloud, previously known as Peachtree, is another reliable accounting tool, but this software industry-specific assistance is unlike Quickbooks and Xero. Sage50 cloud has accounting assistance focused on construction and real estate. But this does not mean it is not the perfect tool for your Shopify business.
Sage50 cloud is still an efficient ecommerce accounting tool because it tracks your income and expenses, does accounting, has time and project tracking features, and can generate unlimited invoices.
If you've grown your Shopify business and have built a larger team, you can manage them through Sage's human resource management function.
FreshBooks
You'll find FreshBooks appealing if you have just begun your business and are looking for a tool for basic accounting. The software has customizable invoice templates you can send to customers for payment reminders and requests. Receiving payment is easy because you can link credit cards and various payment gateways.
The tool also has an optical character recognition (OCR) technology that lets you take pictures to convert to data that will be categorized in the books. You can access these data and financial insights on a computer or mobile device. Time and project efficiency is also recorded with FreshBooks.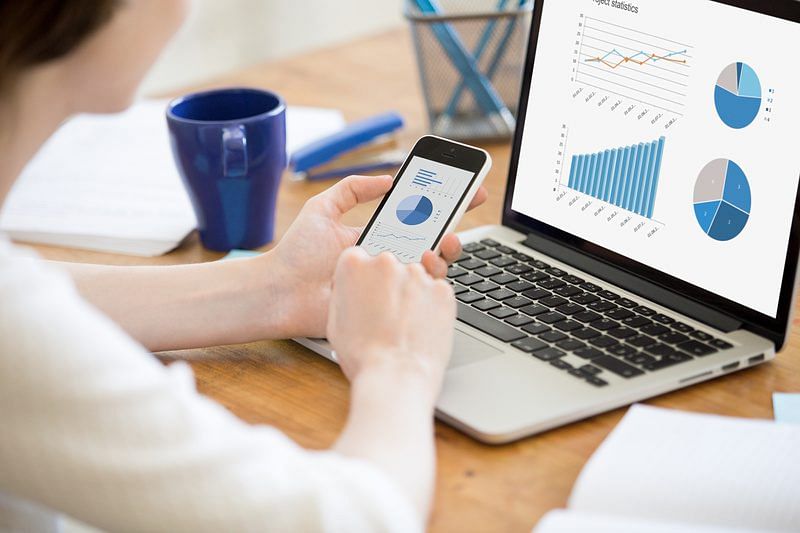 Shopify Accounting Software, Applications, and Integrations
Can you now see the convenience and efficiency software brings? But that's not all! Software can further help you when you link other applications and integrations with it. You can enjoy the convenience of having all your data in one place.
Be sure to reap these benefits by using the following tools compatible with Shopify.
Bookkeeping
A2X gets all financial data you have from Shopify and other ecommerce sites categorized and organized to ensure accurate accounting, reporting, and taxes.
Bench is all about bookkeeping—the first stage of accounting. This tool backtracks the financial data of new clients and keeps their books up-to-date.
Inventory Management
Cin7 Omni is an inventory management tool for ecommerce businesses like Shopify, but business owners in the B2B and 3PL&EDI businesses can use it, too.
ERPAG is a manufacturing software helpful for Shopify sellers who manufacture their own goods. The cloud-based material requirements planning (MRP) system gives you visibility of raw material costs.
Accounting
DEAR Systems/Cin7 Core collates all the data in the manufacturing stage, retailing, and selling. You can integrate inventory, sales, and other accounting details into your central accounting system.
Holded is an accounting tool with invoicing, projects, inventory, CRM, ERP, and integrations. It is designed for ecommerce businesses and many more industries.
Reckon One is a tool you can rely on for accounting, invoicing, and payroll. Timesheets, employee expenses, bank reconciliations, and projects are also taken care of.
Reporting
Syft Analytics is software that can help you generate comprehensive reports for your Shopify business. The generated graphs and charts can help you in decision-making.
ERP
Priority Software is an enterprise resource planning (ERP) software. It lets you manage all your business activities, like accounting, projects and risk management, procurement, and more!
Versa Cloud ERP is another tool to help you optimize your business operations, like manufacturing, distribution, purchases, inventory management features, reporting, and accounting.
Tax
Taxomate is a tool that focuses on ecommerce sites like Amazon, Shopify, and eBay. You can rely on it for CoGS, checking inventory value, and multi-currency support.
TaxJar makes sales tax tracking, calculations, applications, collections, and remittances. The tool handles these all.
Taxify handles your sales and uses taxes, ensuring that you charge the correct taxes to your customers and remit the right tax amount each time.
Get Accounting Assistance From Unloop
Now that you know the reason behind the investment and have a list of specific tools you can use for your Shopify business, it's time to choose which software to use.
And if you need assistance in managing these tools and your Shopify bookkeeping, we can help you! Unloop offers bookkeeping services using the latest bookkeeping and accounting software. Let us help you make the most of the technology available. Call us now!