After years of earning the trust of business owners and retailers, Peachtree Accounting has rebranded and is now known as Sage Accounting. Sage Accounting software also offers Sage 50, Sage 100, and more products for accounting needs.
Interested to know what's new with Peachtree, or should we say Sage Accounting? Can we still use Peachtree Accounting software? What can businesses get from this rebranding, especially small business owners? Let's dive deeper into this article and learn the new strengths of Sage Accounting.
A Brief History of Sage Accounting
Before we explore the improvements in Sage Accounting, let's first learn the history behind this accounting software.
💡Before it became the Sage Accounting that we know, it was first known as Peachtree Accounting. It was released way back in the 1980s by the Sage Group.
Everything was simple back then. Do you still remember what Windows looked like? The setup of Peachtree required Windows 95, Windows 98, or Windows NT 4. Then, you insert the Peachtree Accounting compact disc and install it. Peachtree was, in fact, a classic software.
After more than twenty years of providing powerful accounting and financial reporting capabilities, Sage released their 2011 version. Two years later, the cloud-based online accounting software Sage 50cloud was officially launched in the US market.
Now, Sage Accounting offers an excellent roster of accounting products and services for all sizes of businesses, including Sage Intacct and Sage X3.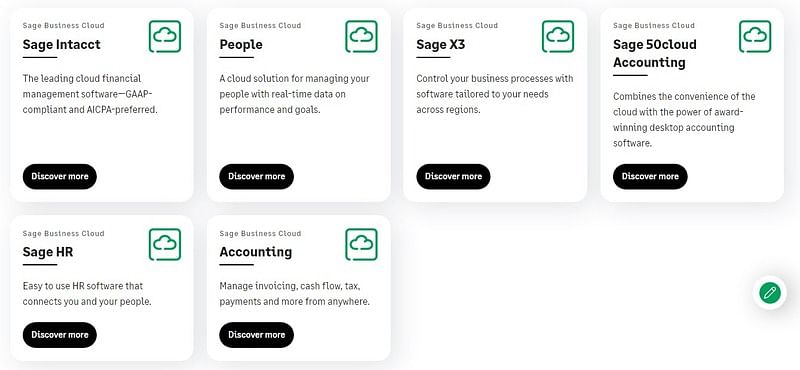 Sage Accounting Software Review: Different Name But Same Trusted Solution?
Peachtree was well-received by many—a trusted solution, the perfect accounting software for small businesses. So, we're pretty sure many of the product's long-time users doubt the upgrade is any good. Why fix something that's already perfect, right?
But, as advertised, Sage Accounting still features the same functionality and interface as Peachtree. So, believe us when we say it still looks like the ever-so-technical dashboard of Peachtree with a few tweaks in the system.
There are upsides to getting the latest software. Let's see if the Sage business cloud accounting improvements are worth your money.
New Features of Sage Accounting Software
We live in the era of technology and e-commerce. As a result, no device, no mere program, does one simple function. Let's take a look at some of the basic accounting functions and new features of Sage accounting:
Basic accounting services:
Accounts receivable and accounts payable functions
Cash flow forecasts
Financial reports: cash flow statements, profit analysis, sales tax reports, cash flow statements, etc.,
Review of the trial balance report
Payroll
Job costing
Inventory management
Track payments
Syncing to bank accounts which allows your financial records to be kept in one place
New features:
Integrated with Sage CRM or Act! CRM which allows you to handle customer queries and manage customer information
Cloud-connected so that you can avoid human error and for added data protection
Insurance Tab
Additional digits (up to 14 digits) for international currencies
An online support team for setting up your Sage account
Advantages of Sage Accounting Software Today
Seamless. Convenient. Collaborative.
These are the words we would use to describe today's new and improved Sage online accounting software. Let's take a deeper look into the strengths of this cloud-based accounting software: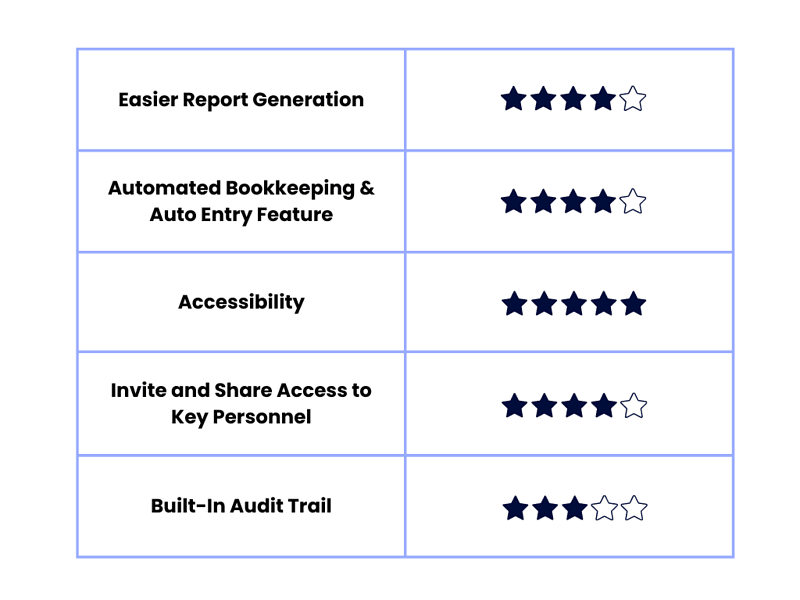 Easier Report Generation
Sage may not always have a user-friendly interface. However, filing payroll and income tax reports could never have been easier and simpler with Sage Accounting. Everything you need is right before you, just a click away.
Sage Accounting's simplicity is a huge advantage, especially when not all business owners are tech-savvy. Since they're comfortable with using this tool, it is only a matter of time before they can enjoy the other benefits of Sage Accounting completely.
Automated Bookkeeping & Auto Entry Feature
The accounting software has an automated bookkeeping system that allows you to focus on other parts of your business. You don't have to worry about losing the receipts you have on hand through the Sage Accounting plan. With your smartphone, you can take a picture of the receipt and upload it directly to the accounting software.
The Auto Entry feature automatically extracts information from the receipt and categorizes them. These categorized entries are posted accurately on Sage, eliminating the need for manual data input.
Accessibility
With Microsoft Office 365 Integration, Sage Accounting provides you with secure online access and financial tools on any device at any time of day. Of course, you need to have internet access, but who doesn't have internet access in this day and age?
Financial reports from the previous year are easily traceable, and every transaction is backed up and saved. You have fewer worries about redoing your work.
Invite and Share Access to Key Personnel
Employees, customers, and suppliers are all part of your company. Therefore, it makes sense that your financial statements include paychecks, purchase orders, and deposits.
Sage Accounting allows you to invite your accountant and colleagues and manage their access settings. Such a feature gives way to a more collaborative work environment as it happens in real-time, which is more secure overall.
Built-In Audit Trail
The built-in audit trail lets you track every user's activity, providing peace of mind that your employees are doing their job and your books are updated on time.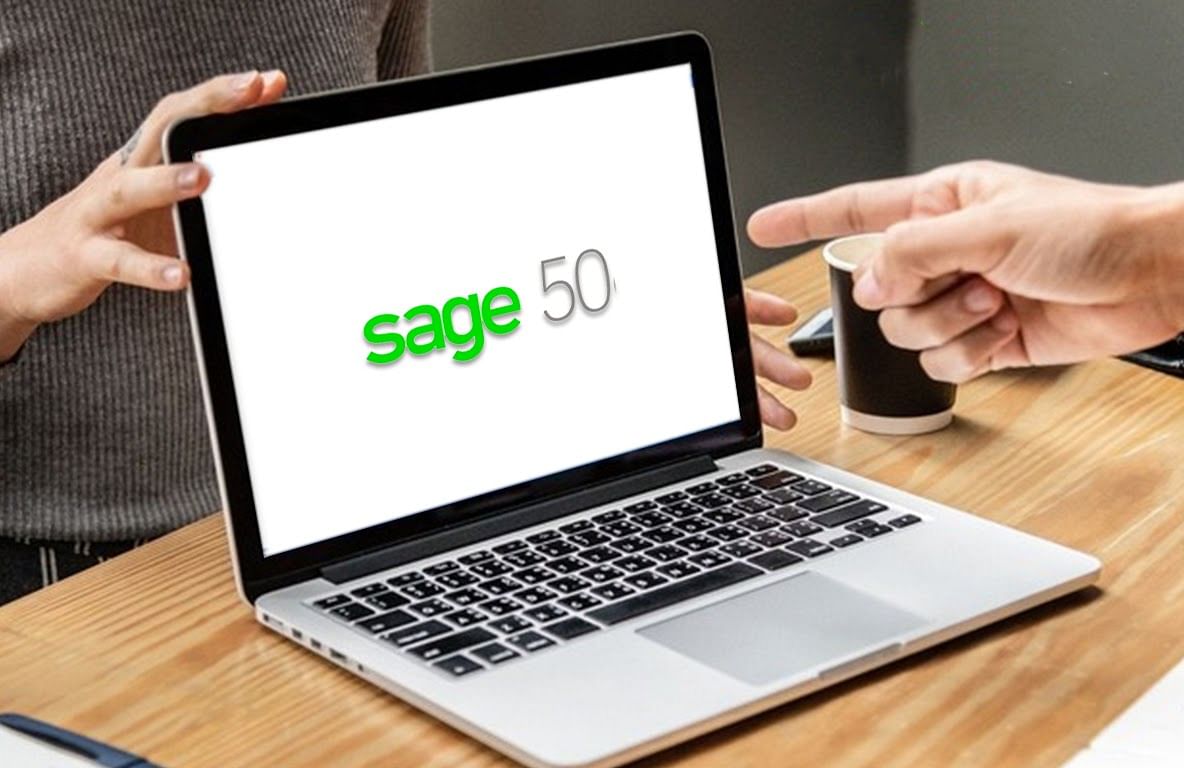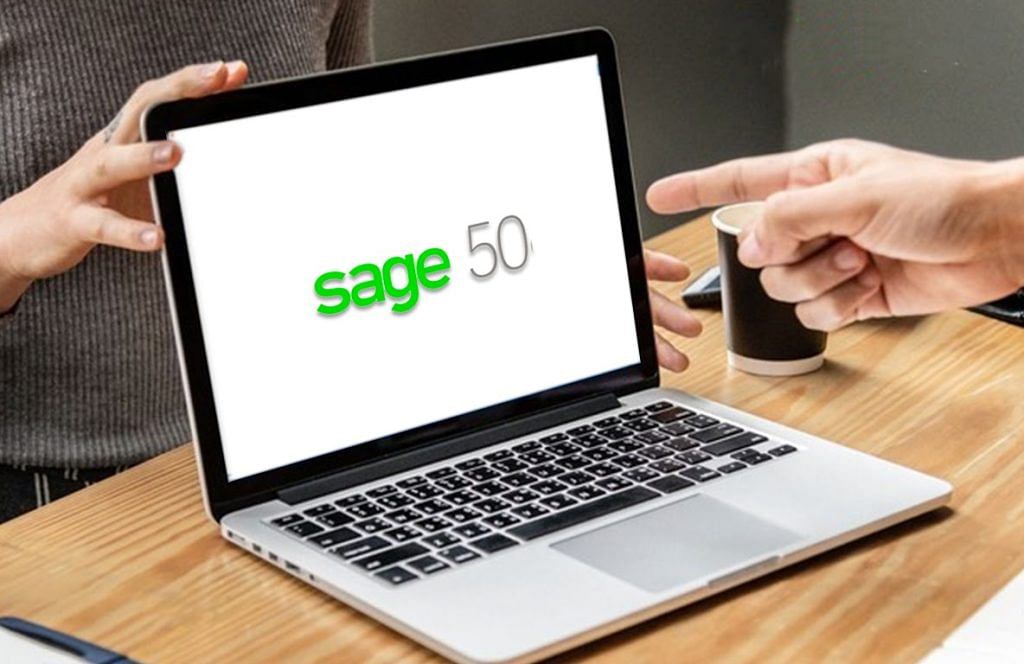 Limitations of Sage Accounting
Now that you know the improvements and advantages of Sage Accounting, it would also be beneficial for your business to consider the potential drawbacks of this software before using it.
No time-tracking features
Limited third-party integrations
Need to upgrade to Sage Accounting plan to use accrual accounting
Mastering tools and features can be time-consuming
Alternatives to Sage Accounting
Not satisfied with Sage Accounting's makeover? No problem. We want to give you financial decisions optimal for your organization's unique needs. So, if Sage Accounting is not the one for you, here are the top 3 accounting programs you might want to try:
Wave
Compared to Sage Accounting's Sage 50cloud program, Wave has limited features centered around invoicing and printing receipts. Wave is suitable for business owners who use traditional accounting tools and want to try out accounting software. The tool's accounting, invoicing, and receipt scanning features are free.
FreshBooks
This could be the perfect alternative if your business is doing great in your industry and expansion is around the corner. FreshBooks offers great invoice-to-payment functionality integrated with e-commerce platforms such as Shopify and Stripe.
QuickBooks Online
Do you want flexible and customizable reporting with a minimalist look at an affordable price? QuickBooks Online offers many features, but it is best for small businesses or freelancers.
Be In the Loop With Unloop
If you're starting your business venture, you're lucky to have read about Peachtree Accounting's upgrade to Sage Accounting. Being in the know is always key to staying on top of things. If you're looking for a robust and reliable accounting solution, you now know Sage should be on your list.
If you are still looking for a team to work with, Unloop is here. We provide accounting services at affordable prices. If you want to know more about us, book a call, and we'll help you make bookkeeping and financial management easier for your business.