Owners of small businesses online must know that proper cash flow management and tracking are essential to business growth and success. And if you're using Peachtree accounting software, now known as Sage 50, you know it can help keep your books in order. But the Peachtree accounting software has been around for some time. Some accountants swear by it, while others have grown tired of its many limitations.
So the question is, is this the premium accounting software you've been looking for? What are the features of the tool that makes it the best choice for you in the sea of accounting software? And if you think Peachtree isn't fit for your needs, what are good alternatives to this program? Keep reading to find out!
A Brief on Peachtree Complete Accounting Software
Sage Software originally developed Peachtree accounting software, now called Sage 50. While the name has changed, Sage 50 still offers the same robust functionality that many users loved about Peachtree.
Peachtree Accounting is just one option, but it is popular thanks to its robust functionality and scalability. Small businesses, big corporations, or even freelancers will surely find the tool useful in streamlining their accounting processes.
Peachtree Accounting Benefits
Peachtree Accounting offers numerous benefits for businesses. The software includes all the basic accounting tools, like creating invoices, tracking payments, and automating financial reports. It also goes a step further with solutions for inventory management and time tracking.
Peachtree has all functionality you need to set up an accrual accounting system, such as accounts payable and accounts receivable. And because of its cloud-connected features, you can be sure that your accounting data will always be up-to-date. Let's dive into the tool's best features
Bank Reconciliation
Every Peachtree software plan has a bank reconciliation feature. The software can link to your bank account and sync all your transactions at a click of a button. It then projects the synced transaction on the screen. What's great about this feature is that it flags missing transactions. The software marks an amount with a red flag icon whenever it doesn't match.
Invoicing and Payment Capabilities
Users of the Peachtree software can issue invoices easily. They can manually generate the invoice and fill in the amount they need. Afterwards, they can send it via email to the client. The client will receive the email, including the invoice details and a convenient "Pay Now" button that helps clients make payments.
Cash Flow Forecasts and Management
Peachtree can also help you forecast your business's financial health. It uses all the data recorded on the software and generates your potential numbers in a given period. As a result, you'll be better at decision-making and cash flow management. For example, if you're planning to acquire a tangible asset, you can input how much it will cost, and the system will give you a projection of how the asset's cost will affect future cash flow and profits for your business.
Inventory Management
Inventory management is one of the most useful Peachtree features. One example is when you enter item data, and it automatically populates a General Ledger account. Peachtree also creates automatic purchase orders; when your inventory reaches a certain level, you can opt to have the software order from your suppliers automatically.
Cloud Backup
Peachtree's software is cloud-based. That means your data is always backed up in the cloud, and you don't have to worry about data losses. Another good thing about this feature is that your data is synced to whichever device you use.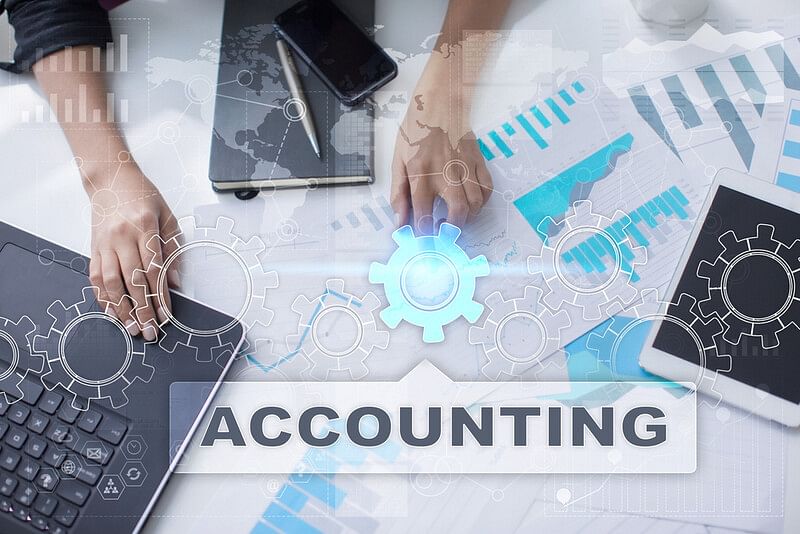 Sage 50 Drawbacks
Sage 50 undeniably offers the core functionalities of accounting software. However, there are several reasons why you might not want to use this financial tool for your business. Let's discuss the considerations, so you can make a sound decision. And, if you pick Sage 50 as your accounting tool, you can be prepared for some of the drawbacks and make the most of the software.
Oversaturated Interface
Sage 50 may have advanced budgeting and an eloquent system for vendor management and handling inventory, but it is not user-friendly.
With too many tabs, small fonts, colors, and buttons, Sage 50 creates an oversaturated interface that is too busy. This can make it daunting for users to input transactions on their journal entries and general ledgers.
Experienced users can customize this software to make it less imposing. However, if you've just recently acquired Peachtree or don't know how to use accounting software at all, you'll have a hard time navigating through its interface, let alone setting it up for your online business.
Over-Complicated Features
Many users find its basic features overly complex. One of the most common complaints is that the software is designed for accountants, not small business owners. As a result, many small business owners spend more time figuring out how to use the software than using it.
Cash flow, progress billing, and invoicing are all core functionality business owners find useful. But when they attempt to utilize these solutions, they discover they're unnecessarily broad.
Moreover, Sage 50's more advanced accounting features, such as job costing and advanced inventory management, are designed for larger businesses. As a result, small business owners with only a few employees on their payroll may find they are paying for features they will never use.
Poor Customer Support
We've covered how users may have to spend a lot of time troubleshooting errors. Unfortunately, getting assistance from Peachtree's tech support when needed is quite draining. The wait times can be long, and you may not always get the most helpful advice from the advisors. You'll be pouring hours and hours trying to get the support you need, but there will be many times when you can't.
Costs More Than You Think
You can try Sage 50 out for free for one month. But after that, you'll be charged for your chosen subscription plan. The cost of each plan will depend on the number of people who'll use this software and the features you are after.
If you choose its starter plan, Pro Accounting, you can expect to pay more than $35 monthly. For plans with more advanced features like audit trails, serialized inventory tracking, or workflow management, you can expect up to $100 per month.
For online small businesses fairly new to the industry, that's a lot of money to cash out. The tool's plans are not cost-effective for small business owners.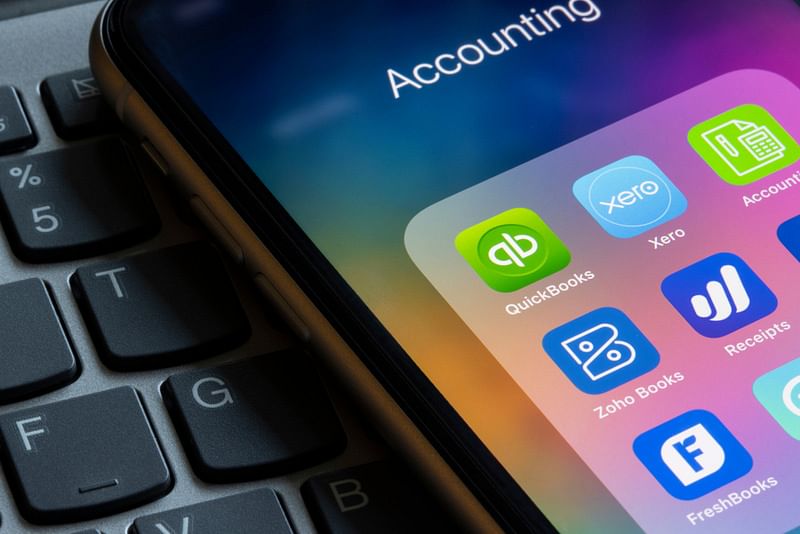 Our Verdict on Peachtree Software
Despite its drawbacks, Sage 50 Accounting is still great software; its long-standing existence has proven that. But Sage isn't for new business owners. Instead, we recommend this program for the following:
Companies that are equipped with accountants familiar with the software.
Businesses that are used to having accounting programs on their desktops.
Users who need consolidated reports and statements.
If you think Sage 50 isn't for you, don't worry. Sage is not the only option out there for online businesses. Many other software providers may be a better fit for your small business just like QuickBooks and Xero.
The Most User-Friendly Program: QuickBooks Online
With its clean interface and intuitive design, QuickBooks Online is stress-free, even for new users. And, if you need help, there are online tutorials and live chat support to find the answers you need. QuickBooks Online is also extremely versatile: able to meet the needs of both small businesses and larger companies.
Sage has industry-specific functionality, but so does QuickBooks. In recent years, QuickBooks Online has added new features to appeal to the needs of specific sectors, including:
Mileage tracking for businesses that rely on vehicles.
Batched transactions for companies with high sales volumes.
AI-powered automation for businesses that need help with complex accounting tasks.
QuickBooks is the number one accounting tool in the tech industry and for good reason. It only requires minimal effort to use and provides a variety of features that you can customize for your small business. Plus, you can manage your business through a mobile app, offering more convenience to many users.
Best of all, QuickBooks connects to hundreds of third-party applications, consolidating your business's accounting needs into one centralized system. With its wide adoption and app integration, millions of businesses use this easy program.
The Most Cost-Effective Tool: Xero
How many users can Xero accounting software accommodate? Unlimited. One notable feature is the ability to add countless users to your account for every subscription level. This is particularly helpful for businesses that need multiple people accessing one account, such as a team of bookkeepers and accountants. Meanwhile, Sage only allows up to 40 users for its most advanced plan.
Many accounting software, such as Sage, often limits the number of users that can be added to a plan (with fewer users for cheaper subscriptions), which can be frustrating. With Xero, you can be confident that you can add as many users as you need, regardless of which subscription plan you choose.
Set Up Your Books With Unloop
Peachtree accounting software, now Sage 50, is a great option for large businesses with a team of experienced accountants. However, many new business owners might be daunted by this overly sophisticated software and it may not be the best option for a small online business. In this case, you can look at the two best Peachtree alternatives we mentioned above: QuickBooks and Xero.
If you're pushing through with Sage or need help with your small business accounting, Unloop offers cloud-based bookkeeping and accounting solutions for small businesses. With our expertise with accounting tools like QuickBooks and Xero and years of experience in the ecommerce business, you can manage your business hands-free.
So if you want a change from Sage or need help in using it, we'll happily organize your business's finances. Book a call today to learn more about our services and how we can help your business grow.