Deciding to invest in bookkeeping software for your small business is already tough enough. Add choosing the right bookkeeping software for your business to the mix, and you can quickly become overwhelmed, especially with the countless choices available.
In this article, we'll have Xero vs. Quickbooks vs. Freshbooks to help you decide which one is best for your business. We'll look at the similarities and differences in the accounting features of each program. So whether you're just starting or looking to switch to new software, read on for all the information you need to make the right choice!
Xero vs. Freshbooks vs. Quickbooks: Similarities
The three accounting software have plenty of similarities in the features they offer that you might ask yourself if there is a need for a discussion on Quickbooks vs. Xero vs. Freshbooks. When you sign-up for a plan on one these three, you can enjoy all these benefits:
| | | | | |
| --- | --- | --- | --- | --- |
| Accounting Software Features | How It Works | Freshbooks | Quickbooks Online | Xero |
| Inventory Tracking and Management | Inventory management, integration to various eCommerce accounts, and tracking of in-stock items | ✅ | ✅ | ✅ |
| Accounts Receivable and Payable (Double-Entry Accounting) | Income and expense tracking for cash flow management | ✅ | ✅ | ✅ |
| Invoice | Includes limited or unlimited invoice customization, adding of a "Pay now" button, recurring invoices, and payment reminders | ✅ | ✅ | ✅ |
| Taxes | Data prepared for the tax season | ✅ | ✅ | ✅ |
| Project Tracking | Manage your teams and projects | ✅ | ✅ | ✅ |
| Time Tracking | Track work hours of your employees | ✅ | ✅ | ✅ |
| Bank Reconciliation | Monitors and records your bank account transactions | ✅ | ✅ | ✅ |
| Automation | Many features of the accounting software are automated and do not need manual entry | ✅ | ✅ | ✅ |
| Integrations | Integrations on eCommerce sites, other software, and apps | ✅ | ✅ | ✅ |
| Data Security, Role-based Access, Cloud-based | Cloud-based storage is used for data security | ✅ | ✅ | ✅ |
| Mobile Application | Software users on the go can check their business finances on their mobile phones | ✅ | ✅ | ✅ |
| Reporting | With all business data available, you can generate reports in an instant | ✅ | ✅ | ✅ |
| Free Trial | Try out some of the premium features of the software for free | ✅ | ✅ | ✅ |
| Payment Gateways | Users can utilize bank, credit card, online payments, and more! | ✅ | ✅ | ✅ |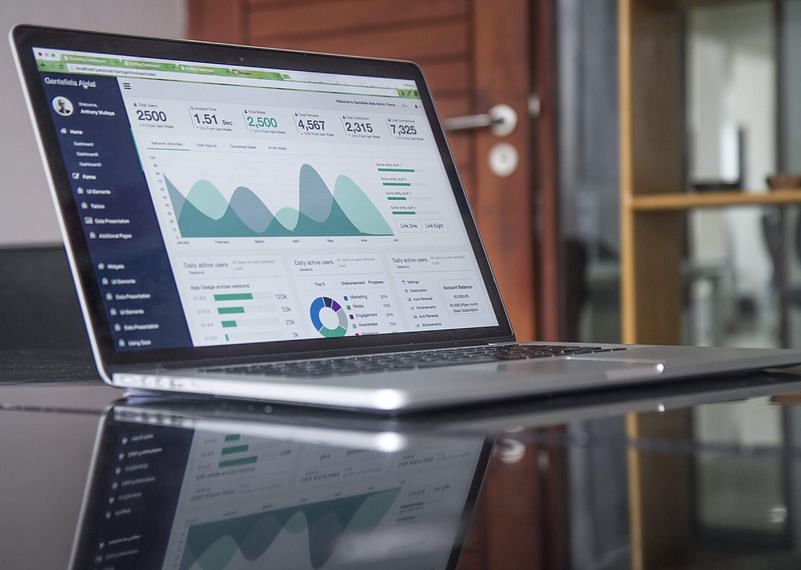 Freshbooks vs. Quickbooks vs. Xero: What Set Each Apart
If the three have many similarities, these distinct features will be the deciding factors on which one you will pick. You'll see that the three small business accounting software only have a few differences, but they will be enough for you to know which shines brighter than the rest. 
Freshbooks: Beginner's Champion
If you want something straightforward and complete with everything a beginner in bookkeeping and accounting needs, Freshbooks is the perfect accounting software for you. The software has a simple interface and no complicated features that will make first-time users have a difficult time. Yet, despite the simplicity, it still has all the features you need to start and keep your business's bookkeeping and accounting running.
Freshbooks pricing is also excellent for a startup or small business, freelancer, and a self-employed individual. The three plans don't cost more than $15. Nevertheless, if Freshbooks doesn't include the accounting services you need within the plan, Freshbooks has customized pricing plans.
Quickbooks Live Bookkeeping and Priority Circle
One of the offers of Quickbooks Online is Live Bookkeeping which includes live bookkeeper customer support who will rummage through all your financial data for cleanup, storage, and categorization. So, if you ever sign-up for a plan for them in the middle of the year, you do not have to worry about the data from the first half of the year. They will take care of it.
You will also find Quickbooks Online's payroll management feature helpful if you have employees. You can integrate a payroll software you are using on Quickbooks or use Quickbooks Payroll itself. 
Quickbooks doesn't fall short with customer service too. After signing up for the plans, you will be added to the Priority Circle, where you can access resources on utilizing Quickbooks to manage your business's accounting.
Xero Analytics and Sales Taxes
Meanwhile, Xero takes data analysis to the next level through its Xero Analytics which you can upgrade to Analytics Plus. These features will allow you to produce a financial forecast from seven to 90 days in the future. You can also easily glimpse your business's financial health through a data dashboard projecting essential details about your business.
Customize the reports you see by using your business's key performance indicators and metrics, so you can easily see where your business is doing good and which the areas of improvement are.
Like Quickbooks, Xero takes over payroll management through Gusto Payroll integration. Xero also tracks sales taxes, one of the most difficult ones to track because of its sensitivity to change.
Bookkeeping Assistance from Unloop
Freshbooks, Quickbooks, and Xero are some of the best accounting software available, and they have many similarities. They are all cloud-based, double-entry accounting systems that allow you to manage your inventory, invoices, taxes, track your projects and time, and reconcile your bank's information. Additionally, they each offer a free trial and various payment gateways.
However, there are some key differences between the three programs. For example, Freshbooks is a beginner's champion because it is easy to use. Quickbooks' Live Bookkeeping and Priority Circle can help you with bookkeeping tasks. While Xero Analytics and Sales Taxes can help keep your numbers on track if you sell products taxable in multiple states.
If you choose Quickbooks or Xero, we at Unloop can be your partner in running the tools. We have experienced bookkeepers and accountants who are well-versed in various accounting software. Give us a call today, and let us help you with your business's bookkeeping.