Disclaimer: Please note this article is not financial advice. The purpose of our blog is purely educational, so please consult a professional accountant or financial advisor before making any financial decision.
Nearly every business owner knows QuickBooks. Only three years ago, Intuit announced QuickBooks Amazon integration for small businesses to enjoy seamless payment processing and reconciliation on Amazon Business. The productivity rate has exponentially increased since this launch.
Still haven't connected your Amazon Business and QuickBooks Online accounts? We'll show you how an Amazon-QuickBooks integration can help you achieve new levels of accounting efficiency and success.
Upsides of QuickBooks Amazon Integration
Two is better than one, they say. So imagine the capabilities of the most powerful online market platform and the most comprehensive accounting software combined. The possibilities are endless.
QuickBooks organizes your bank accounts' order and purchase transactions into categories and links. Thus, having Amazon-QuickBooks integration is a great way to save time and keep track of your books to revisit wherever and whenever you need them.
In addition, accounting automation and reconciliation have never been easier. You can easily locate a transaction and get a complete breakdown.
Imagine your business flow if you had this kind of integration.
Has an easy-to-understand dashboard: Users can access information about their business activities, like monthly sales and top-selling Amazon orders, through an easy-to-read graph. They can filter and drill them down based on the date range, product category, or individual stock-keeping units.
Seamlessly links with your bank: Your bank account balance will be in-sync with QuickBooks's records affected by your day-to-day business operations. As a result, you'll have an easier time reconciling your business's bank account balance.
Manages your inventory: You can sync inventory replenishment and completed sales to your QuickBooks account. Get an accurate inventory valuation, positively affecting your income statement (COGS) and balance sheet (inventory account) reports.
Automates your transactions: The integration saves you time and ensures that everything in the books is accurate with automation. Important documents like income declarations and tax payments will also be accurate, saving you from penalties.
Calculates your sales and income taxes: You can view your sales tax obligation in each state with one click. Because it's automated, it takes the hassle out of tax time. All you need is to put your product information and let the software do the rest.
Provides comprehensive reports: With all the data in one place, you can run different reports using a single software. You can also customize reports to see your company's key performance indicators.
Stores and secures your data in the cloud: The integration also ensures data security by storing all the data in the cloud, protecting all confidential financial data from hacking and corruption.
Do you know how to integrate Amazon with Quickbooks Online? How about your Amazon Seller account and QuickBooks Desktop? Let's help you set things up!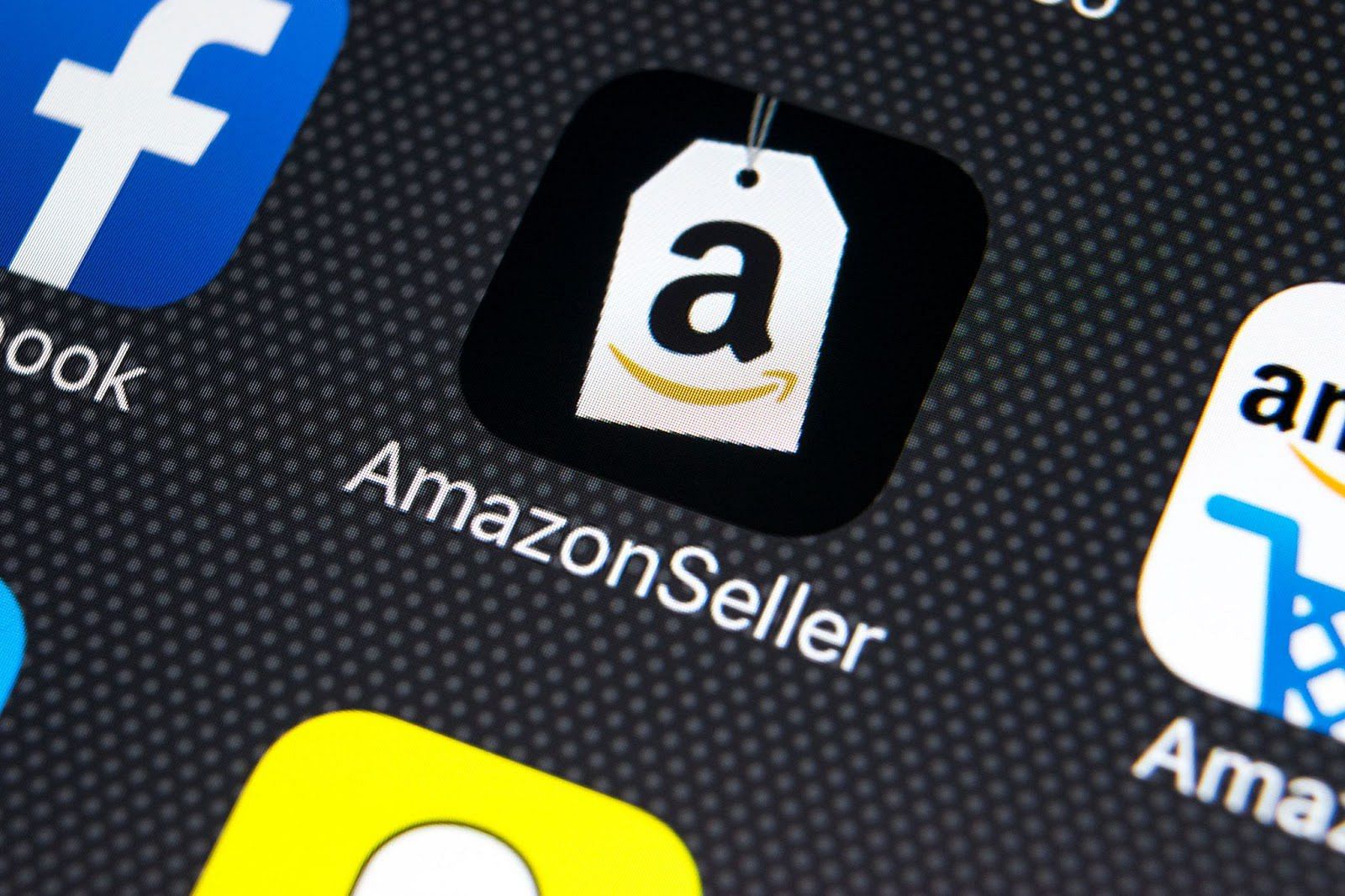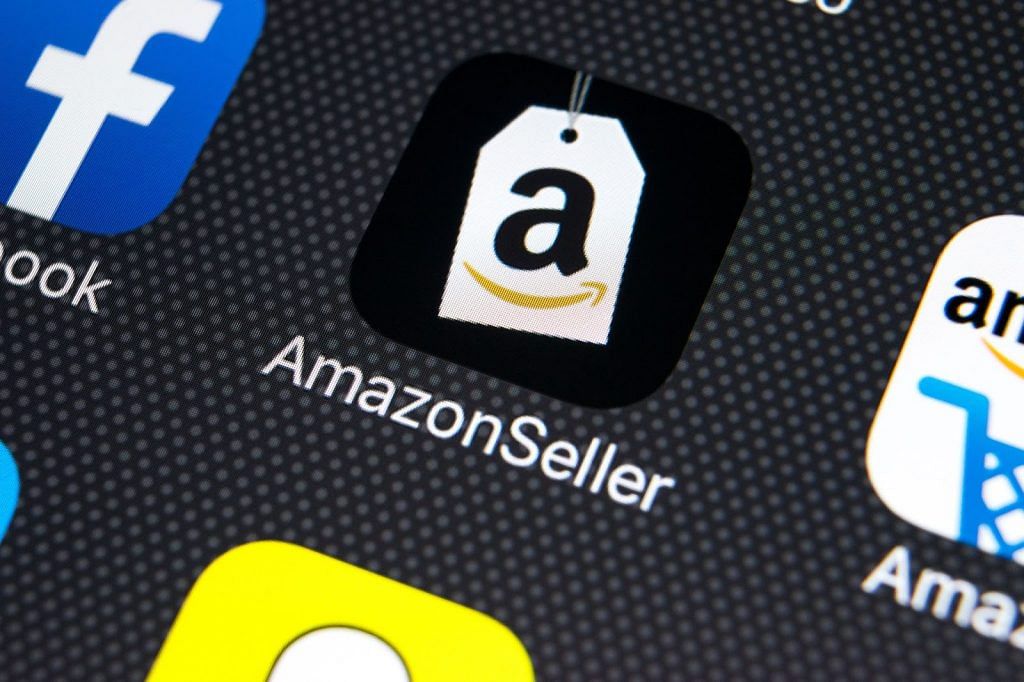 QuickBooks-Amazon Seller Integration
Currently, QuickBooks Online cannot be synced directly to your Amazon account. But you can do this through a third-party technology or an accounting and bookkeeping agency.
One of the ways to link your Amazon account and QuickBooks Online account is through Intuit's own Amazon Marketplace Connector.
What You'll Need
Active QuickBooks Online account
Log-in credentials as the master administrator
Procedure
Step 1: Connect.
To start, go to Apps. Then, search Amazon Marketplace Connector by Intuit, click Get App Now, and follow the instructions. You'll then be directed to the log-in page of QuickBooks.
Step 2: Configure.
You'll need to set up the following Synchronization Options:
Account Timezone
Integrations Starting Date
Email Sync Report Options
Step 3: Organize Your Workflow.
Now, you can begin selecting and deselecting the details you want to be part of your workflow. QuickBooks offers several useful workflow options.
Invoice Creation Workflow: To manage your Amazon sales data as invoices on QuickBooks.
Financial Event Workflow: To make deposits on QuickBooks Online and pay your employees automatically in the Amazon marketplace.
Step 4: Sync.
Your QuickBooks account is ready to sync once you have mixed and matched your workflow options. First, choose between auto-sync (which syncs your account every hour) and manual sync, and then on your Synchronization Options, click Sync Now.
FAQs
Is Amazon Marketplace Connector by Intuit free?
Yes, and it has unlimited users.
Will my data be safe and secure?
Yes, your data will be safe and sound.
Is there customer support available?
Yes, a dedicated team will help you set up or deal with any issues you may have.
QuickBooks-Amazon Business Integration
Fortunately, Amazon Business account owners have the Amazon Business Purchases app, which makes the integration process even easier for their QuickBooks Online account.
What You'll Need
Active QuickBooks Online account
Log-in credentials as the master administrator
An existing account for Amazon Business
Procedure
Step 1: Connect.
Go to Apps; this time, search for the Amazon Business Purchases app and download it.
Step 2: Sync.
Next, choose how far back you want QuickBooks to go when it downloads transactions from Amazon: a week, a month, a year, or two years. Whatever you choose, you still control which downloaded transactions will be added to your books and shown on your reports.
Once you have decided, select Agree. A pop-up tab will appear, and you must enter your Amazon Business account credentials. Boom—done!
Step 3: Configure.
Your new Amazon Business purchases will appear on QuickBooks automatically. However, you must confirm them before they appear in your books.
Purchases on Amazon appear in QuickBooks, the same as your connected bank and credit card accounts.
Transactions listed under the For Review tab are up for approval. They won't appear on your reports or financial statements until you confirm them. Once you've confirmed a purchase from Amazon, you'll find it in the Review tab. It will stay there unless you undo your approval and make a change.
If you download something you don't want to add to your QuickBooks, you can exclude it.
Step 4: Manage Your Purchases.
The Source or Payee column displays the bank or credit card account used when you make a purchase.
Since you can use multiple bank accounts for these purchases, it is important to confirm what you see here to the bank accounts in your QuickBooks.
If you need to manage your bank or credit card accounts on QuickBooks, select the Account drop-down menu of each account. Don't forget to save afterward.
Select one under the For Review tab to take a closer look at a purchase transaction. With this, you'll see the products you purchased and an Amazon order link.
For each product purchased, select a category that best describes the product you bought. Once done, click Add. That transaction will automatically go to the Reviewed tab. If you want to see the transaction details again, just select them.
If you also download from your bank or credit card records, you'll also download the purchases from them. Make sure to match them at the For Review tab after you've added them from Amazon Business Purchases. Why?
It confirms that the transaction is correct.
FAQs
Is the Amazon Business Purchases App free?
Yes, unless you are using an Amazon Business Prime account.
Can you use your personal Amazon.com account with QuickBooks?
Unfortunately, you can't connect your QuickBooks Online with your personal Amazon account. It only works with Amazon Business accounts.
Can you use Amazon Business to connect to your client's account through your QuickBooks Online account?
You can't. Amazon and QuickBooks only allow the same administrator of both accounts to connect for the safety and security of your books and reports.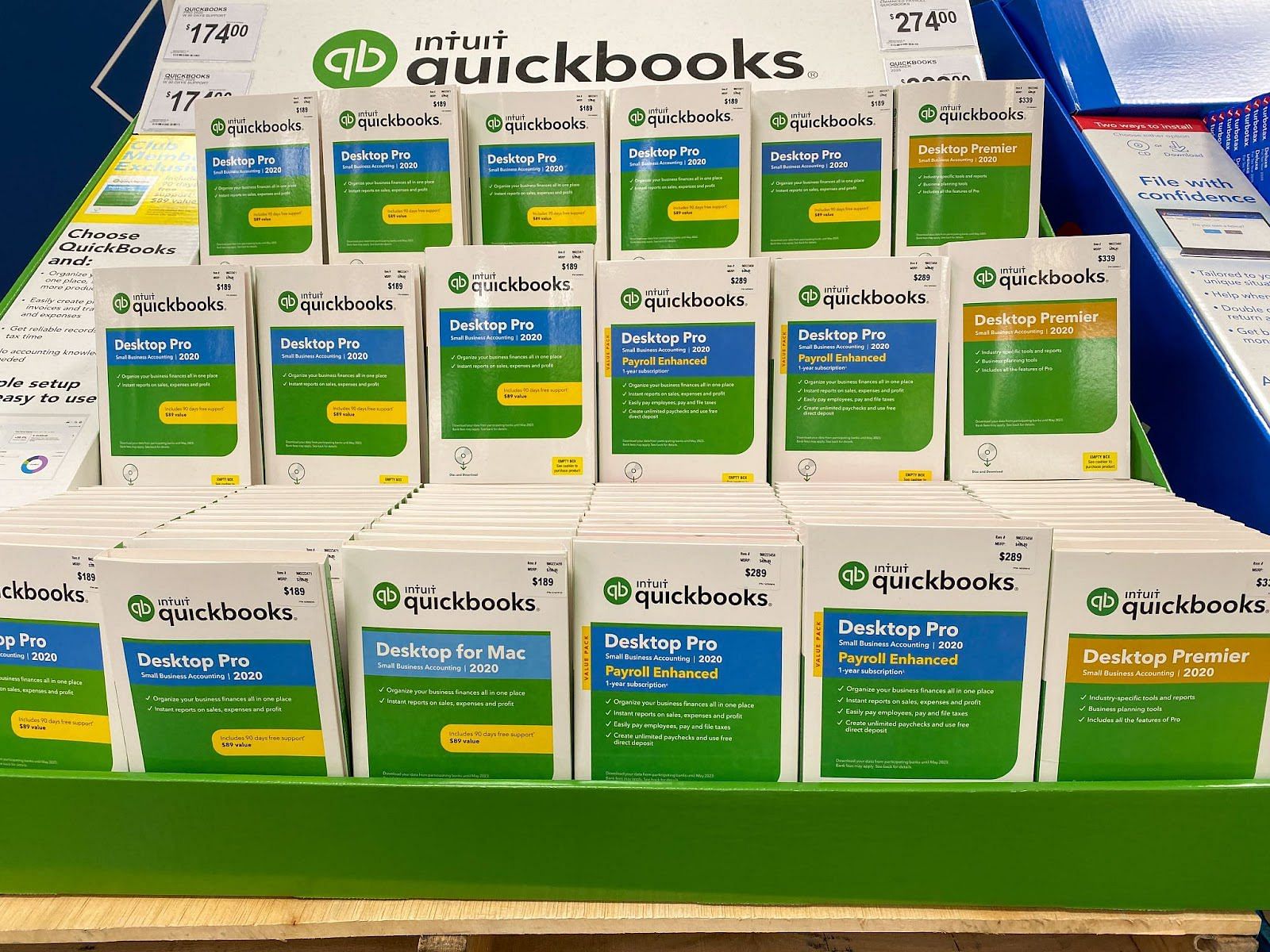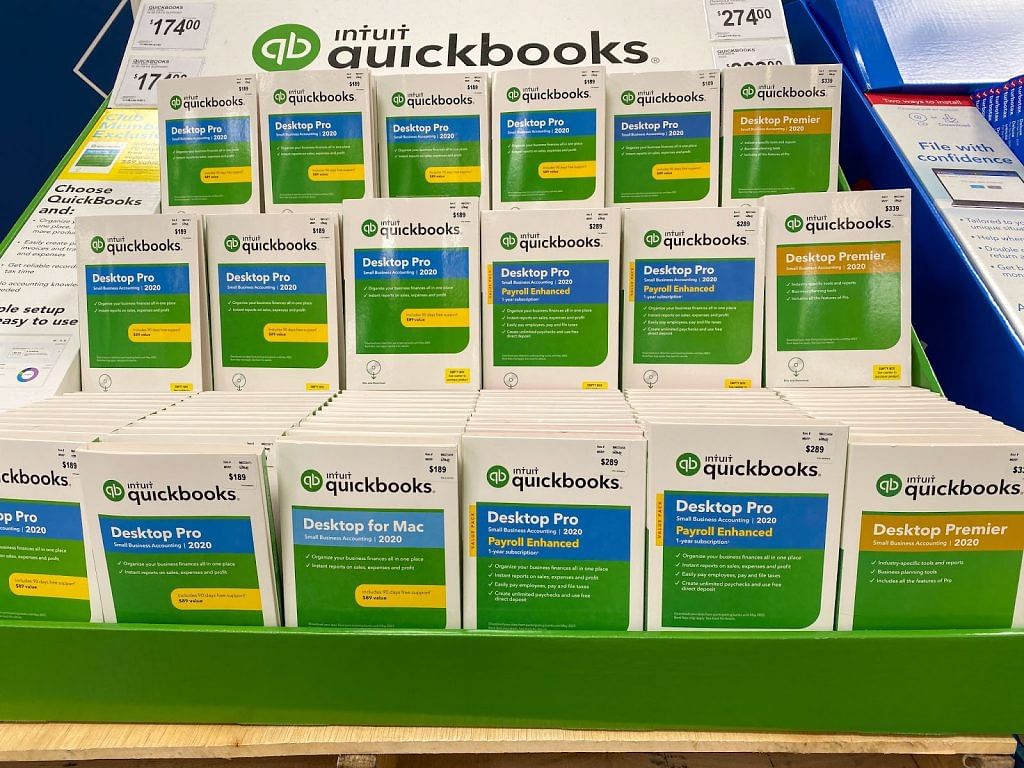 QuickBooks Desktop Amazon Integration
Like the Amazon Seller Central-QBO integration, QuickBooks Desktop doesn't directly integrate with Amazon. For now, third-party apps in the market offer this integration for QuickBooks Desktop Pro, Premier, and Enterprise, such as:
A2X — Best-received Amazon ecommerce accounting app that uses Google's cloud platform; you can make up to 10,000 transactions per month
Connex — Powered by Intuit and the priciest one with 24,000 transactions annually if you get the Gold subscription
Synder — Most reasonably priced among the three; its third-tier plan offers multi-channel businesses 1,000 plus transactions per month
Note that these three are paid apps. A2X and Synder offer a week's worth of free trial, but Connex doesn't.
Despite using a third-party app and spending excess expenses, connecting QuickBooks Desktop and Amazon is easier than you might think. Just go through the configuration wizard, select Amazon (or any platform you prefer), and click Connect. Easy!
E-Commerce Integration with Webgility
Intuit has decided to make life easier for Amazon sellers with the recent release of QuickBooks Desktop 2022.
The product's new features include its swift and seamless e-commerce integration with Webgility, enabling users to track their transactions on Amazon, Shopify, and other e-commerce platforms easily and streamline other business processes.
Step 1: Sign up.
Simply register and purchase a package in Webgility to get started.
Step 2: Initiate.
In your QuickBooks Desktop interface, head to Company and click My Company. You will see an option to Get E-commerce Integration. Click this option.
Step 3: Connect.
Select and activate your preferred Webgility package. With your QuickBooks Desktop 2022 account signed in, your QuickBooks account will promptly link with Webgility.
Get Financial Advice from Unloop's Experts
QuickBooks Amazon integration saves up time on manual data entry and eliminates switching between QuickBooks and Amazon over and over. Time is money, as we say.
Moreover, it gives you an overview of how your business is doing. Integrating your Amazon to QuickBooks Online or Desktop is a great financial decision if you have a growing Amazon business and increasing business partners. The QuickBooks Desktop version may have some drawbacks in terms of pricing, but it's worth the money for hassle-free bookkeeping!
If you're unsure about this hip and new integration by Intuit and Amazon, you can always contact Unloop's financial experts for all your accounting needs. We're here to offer our insights and our high-quality ecommerce accounting service. Call us at 877-421-7270, and talk about the future of your Amazon business with us today.