Disclaimer: Please note this article is not financial advice. The purpose of our blog is purely educational, so please consult a professional accountant or financial advisor before making any financial decision.
Starting up or scaling a business is a high-risk, high-reward situation. You need to manage your finances to get your business off the ground. But thanks to accounting software, accounting tasks are now made easier. We know you want the best for your financial needs, so you're most likely contemplating Sage 50 vs. QuickBooks.
These two accounting software solutions are better for your business's bookkeeping and accounting needs. But which one suits your needs best? Explore the features, prices, and benefits of having Sage 50 and QuickBooks to see how the two fare against each other.
How to Choose the Best Accounting Software for Your Business
Both developed during the 1980's, Sage 50 and QuickBooks have been proven to provide solid accounting and financial software. Unfortunately, business owners find it hard to choose between the two.
Before exploring the advantages and significant differences between Sage 50 and QuickBooks, here are a few helpful tips to help you select the right one for your business.
1. How Much Does It Cost?
Check the prices of different packages. Doing this will help determine if the software package or bookkeeping program fits your business needs.
You should also know how much you are willing to invest in the software. For example, small business owners might be fine with introductory accounting solutions that can deliver basic accounting needs and inventory management at an affordable price.
Meanwhile, established businesses may be looking for accounting software that is inherently cloud-based and offers robust inventory management, even if it is expensive.
2. What Accounting Features Does It Have?
Most software comes with accounting features small businesses need, like basic inventory management, invoicing, expense tracking, and an easy-to-use balance sheet where you can see your accounts payable and other financial records. 
Some accounting software solutions may also offer expense management and money management. They even have drag-and-drop functionality, allowing accountants to finish their accounting tasks more efficiently.
On the other hand, big companies may need advanced software packages that can manage more than just creating financial reports. They need accounting software that handles overall business and cloud-based project management.
3. Does It Provide Convenience?
Convenience plays a critical role in accounting. Financial transactions require keen attention to data, analysis, and recording. So, if your accounting department has many accountants and bookkeepers, you should assess the usability of the accounting software package you will use.
Usability is a key term in software testing that refers to how easy and user-friendly a software is. An intuitive interface not only enhances user convenience but also streamlines financial processes. This improves productivity within the business, which is why it's important.
Aside from usability, check if the software offers remote access. This feature protects your business better against hackers and corruption, especially if the files are saved on a computer or printed on paper.
4. How Well-Protected Are You and Your Business?
Check how secure your accounting software is. Research its accounting functions, financial reporting processes, and how it stores and retrieves financial information. The overall safety of your business relies on the software you want to purchase. So, choose a provider you can trust.
💡Once you understand the nature of your business and its accounting needs, you can choose the most suitable accounting software.
Which Accounting Software Is Better for My Business?
Now that you know how to find the best accounting software, let's see which accounting solution is right for your business. Below are the two most used accounting software by pioneering and modern business owners.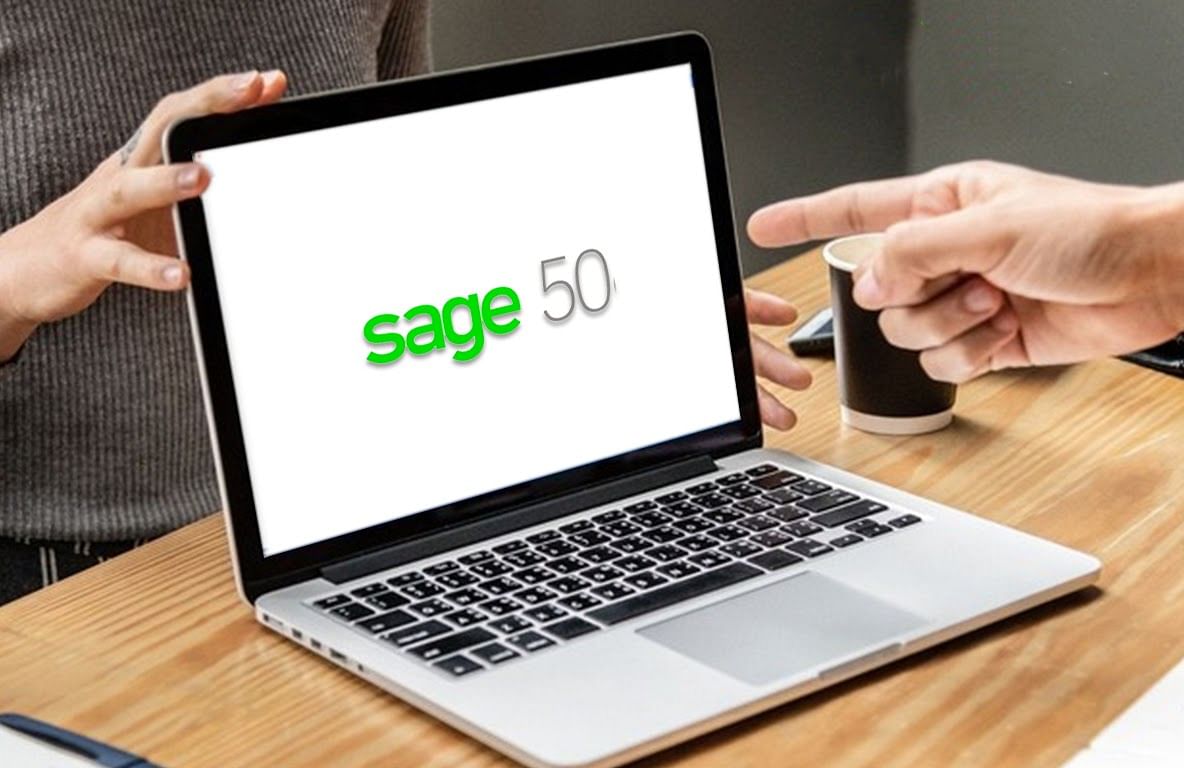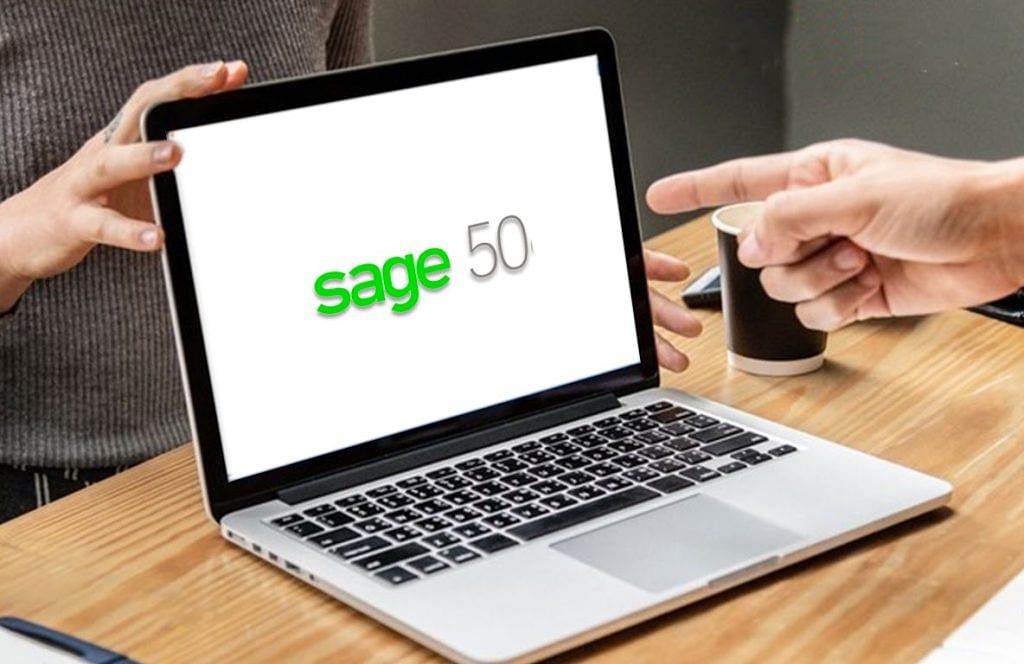 Introducing Sage 50
As one of the largest accounting software companies, Sage accounting software simplifies business transactions through its innovative financial management system. From there, any enterprise can accomplish various accounting tasks:
Generating reports
Balancing cash flow
Approving payments
Simple invoicing
And more.
Sage 50 has proven itself to be an outstanding accounting tool over the years. In fact, there's now Sage 50 cloud, bringing in more advanced features and cloud connectivity no matter the size of your business.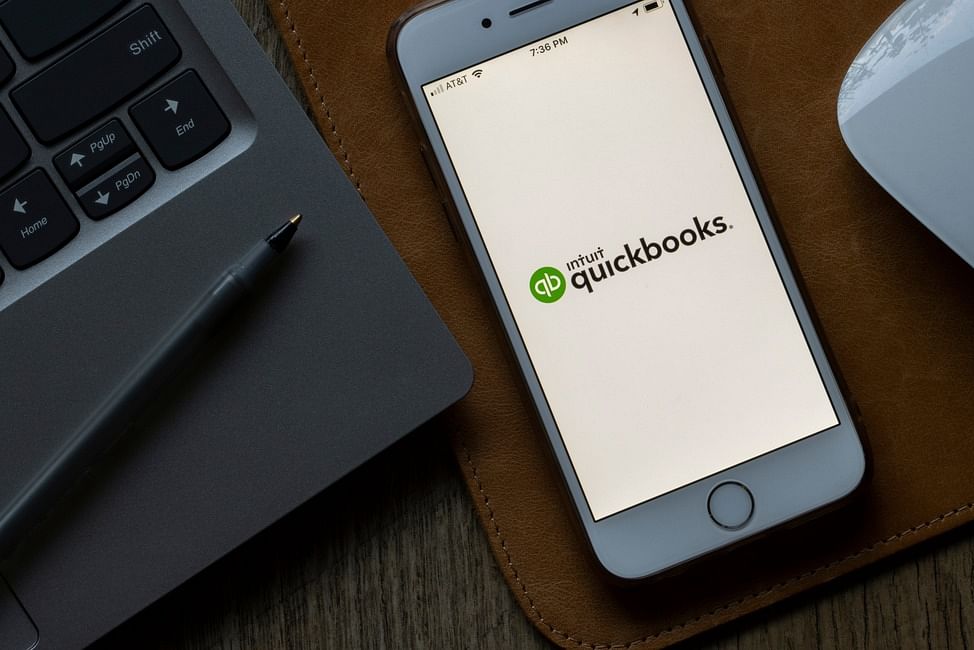 Introducing QuickBooks
QuickBooks is a leading accounting solution worldwide, providing tools and functionality, from financial statements to payroll management.
For over 20 years, QuickBooks has been the prominent accounting platform, dominating the business management software market. The QuickBooks user interface is easy to use, study, and navigate.
Many rely on the functionality of QuickBooks for small, mid-sized, and large businesses. They offer distinct features and benefits along with QuickBooks essentials, such as:
QuickBooks Payroll
QuickBooks Desktop
QuickBooks Online
Whichever you choose, QuickBooks has cost-effective, reliable, and time-saving perks for your business.
The Comparison: Sage 50 vs. Quickbooks
Even if Sage 50 and Intuit QuickBooks are two of the leading accounting software in the industry, one will always be more suitable for your business than the other. So, how do you identify which software meets your business needs? Sage 50 or Quickbooks?
Here's a comparison to help you decide:
| | | |
| --- | --- | --- |
| Factors | Sage50 Accounting | QuickBooks |
| Affordability | ✅ | ❌ |
| Customer Support | ✅ | ✅ |
| Scalability | ✅ | ✅ |
| User-Friendly | ❌ | ✅ |
| Third-Party Integration | ❌ | ✅ |
| Advanced Features | ❌ | ✅ |
Sage 50 vs. QuickBooks Online Pros and Cons
There are definitely upsides and downsides to investing in Sage or QuickBooks. It is all about choosing what advantages work best for you and what disadvantages are manageable.
Sage
✅Affordability: A great option for businesses on a tight budget, given that a Sage plan has unlimited user accounts and cash flow forecasting.
✅Customer Support: Sage comes with self-service resources and support via phone, email, and live chat, which is useful if you don't have an accounting background.
✅Scalability: Though it lacks accounting features for small businesses, the Sage system has amazing inventory management and collaboration tools that many large-scale business owners appreciate.
❌User-Friendly: Easy to navigate, that's for sure. However, using it would be stressful if not properly set up.
QuickBooks
✅Third-Party Integration: We will be straight to the point—QuickBooks provides more third-party integration than Sage. QuickBooks can be integrated with over 700 apps, while Sage only offers up to 40.
✅Advanced Features: QuickBooks offers more premium features than Sage. For instance, QuickBooks offers on-demand online training, automated revenue recognition, and richer CRM and ERP features that Sage doesn't offer.
✅User-Friendly: QuickBooks users can attest that using the software is so easy that even a 12-year-old can do basic accounting. That's how simple its interface is.
❌Affordability: Given that it has high-end features at low-tier plans, it is only reasonable that QuickBooks plans would cost you a bit monthly.
Online Price Comparison
Now, let's talk about the pricing. Both QuickBooks and Sage software offer multiple monthly or annual subscription plans.
Sage
| | | | |
| --- | --- | --- | --- |
| | Price | Suitable for | Users |
| Accounting Start | $10 /month | Self-employed and micro-businesses | 1 |
| Sage Accounting | $25 7.50 /month (70% off for 6 months) | Small businesses | Unlimited users |
QuickBooks Online
| | | | |
| --- | --- | --- | --- |
| | Price | Suitable for | Users |
| Simple Start | $18 | Self-employed and micro-businesses | 1 |
| Essentials | $27 | Small growing businesses | 3 |
| Plus | $38 | Small to mid-sized businesses | 5 |
| Advanced | $200 | Medium-scale businesses | 25 |
So, Which One Is Better for Your Business?
If you are still coming up with the right reasons to buy one of these accounting software, both QuickBooks and Sage 50 have unique functionality that can benefit your business.
QuickBooks is the best accounting software if you own a start-up, small business, or small to mid-sized business (SMB). It focuses more on bookkeeping and accounting.
But if you own a large business, like ecommerce, manufacturing, or real estate, Sage 50 is more suitable for you, especially when you need industry-specific features and functionality.
Need more help settling your small business's finances? Unloop can help you take control of your books. Book a call with us and let our excellent team of financial experts save you from bookkeeping-related headaches.