Trading in your Windows-based accounting system for Apple accounting software can be daunting at first. It often requires a significant adjustment in how you oversee financial operations. You might also feel like the new application holds your potential back, leaving you stuck and frustrated.
Don't worry! The switch may have its challenges, but it also offers exciting opportunities. There is now free accounting software specifically made for your current setup.
Start your accounting journey on the right foot with these tips for finding the right software solution designed for Mac users. Get ready to streamline and facilitate every financial aspect of running a small business.
The Relevance of Accounting Software for Apple
Apple is committed to revolutionizing the business world by introducing cutting-edge features such as accounting into its operating system. They aim to simplify digital operations for enterprises and open up more opportunities that provide maximum return on investment, freeing them from compatibility problems.
Thanks to Mac-friendly accounting software, entrepreneurs everywhere can experience an exponential increase in productivity and workflows. No longer should they miss out on the huge gains of modern financial programs—software is a must-have for new Apple users who want to continue their business efficiency.
Financial statements and graph visualizations are also taken to a whole new level when using accounting software for Mac. Every table and chart a business produces showcases its best work like never before. They can even present data points without sacrificing quality.
Best of all, small business owners won't have to worry about inaccuracies that come with manually handling accounts. Like with Windows, software is automated and adaptive for Mac users everywhere.
All these factors make software an ideal solution for successful financial collaborations.
What To Consider in Accounting Software for Mac Desktops
With the overwhelming variety of Mac accounting software programs, it can be challenging to choose just one. But you'll soon discover the best accounting software for your accounting needs by considering certain key factors in your decision-making process.
Here are a few things to keep in mind.
#1: Available Online and Offline
The availability of both online and offline versions is a great starting point for your research. With cloud-based accounting software, you can get vital information from any corner, making financial processes much more manageable.
At the same time, going offline provides users with secure access free of connection errors or other technical trouble. Users can take full advantage of their informational needs and wants by having both options available.
#2: iOS Apps
There may be times when you'll need to move your financial data from your Mac computer to other Apple devices such as iPads or iPhones. This extra feature can make transferring and syncing records much more accessible and smoother.
By staying connected with your accounts, you can ensure that no important update or deadline slips past unnoticed. It may be a low priority for some, but getting an iOS app can make a difference in terms of convenience.
#3: Payroll Integration
Don't get bogged down with payroll calculations; choose an accounting software solution for your Mac desktop with integrated payroll management tools. With this feature, you can easily access employee data analytics and calculate salaries to help you breeze through those operations.
Payroll integration guarantees timely tax withholdings, employee payments, and federal and state regulations compliance. Automating these business processes improves bookkeeping tasks and offers an extra layer of assurance and peace of mind.
#4: Automatic Reconciliation
Keep your Mac desktop running with accounting software that includes automatic reconciliation features. As the name suggests, it allows small businesses to manage monthly transactions without the time-consuming hassle of data entry and manual reconciliations.
Automated reconciliation can verify bank accounts, credit cards, and other transactions within the accounting system against their sources. From there, users can gain insight into company finances—all in a fraction of the usual processing period.
#5: Unlimited Users
Finding an accounting platform with unlimited user access is ideal for effective operation and future growth so your team can thrive without additional financial burdens.
Companies can control their data and collaboration efforts with unlimited access to a single account. These accounting software features also have major implications for tracking employee productivity. Integrating this with team management tools means they can maximize efficiency in their accounting tasks like never before.
#6: Customer Support
For Mac desktop users, customer support is an often ignored yet fundamental element when choosing the perfect accounting software. Eye-catching interfaces and tech enhancements may be a plus, but strong customer support can address any issues or queries you may have—proving why this feature shouldn't go unnoticed.
Poor customer service can leave you feeling stranded and frustrated. Make sure your digital experience is worry-free by selecting an accounting solution that delivers reliable, patient, and knowledgeable support when dealing with account-related matters.
#7: Client Data Management
Good accounting software should give you easy access to the customer-facing aspects of your financials, such as professional invoices, purchase order management, and customer accounts. This way, you can prepare for conversations with clients and vendors.
Leveraging an integrated client data system can also open a world of market access. It makes it easier to manage emails, conduct follow-up interactions with customers, get an overview of the customer journey, and make data-driven decisions that propel your enterprise forward.
#8: Expense Management
Here's your chance to be resourceful without sacrificing productivity. Accounting software with excellent expense tracking, reporting capabilities, and tax calculation is much-need for any business.
You can't go wrong with these accounting features to easily manage hundreds of transactions and sort them out quickly. By finding a way to accurately break down expenses, measure necessary data research, and initiate automated calculations, you can access any information related to expenses without intricacy.
What Accounting Software Can You Use for Apple Devices?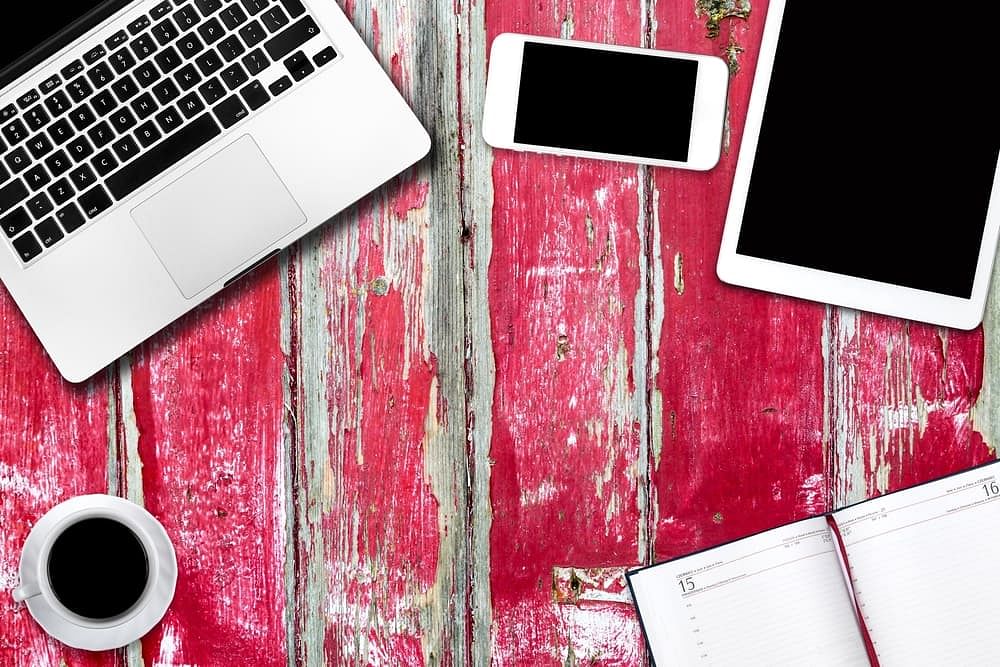 It's time to move on to the next step—finding the right accounting programs for your device. With all the knowledge you need, you can dive into some of the excellent options available from Apple.
Below are the best accounting solutions for Apple's operating system. From the highly advanced to simple, user-friendly tools, there's sure to be an accounting app that fits what you're looking for.
#1: QuickBooks Online
QuickBooks Online is the go-to choice for small business owners looking to control their money operations. This cloud accounting software empowers entrepreneurs with features like invoice tracking, expense monitoring, and secure payment acceptance, enabling them to stay on top of their finances without inconvenience.
Another version of QuickBooks is available to many Mac Users: QuickBooks Desktop App for Mac. It can give you instant insight into cash flow and profitability. It can also link directly to bank accounts, so you don't have to load multiple financial applications. Unfortunately, you can no longer enjoy this version after May 2023. So use it while you can.
#2: FreshBooks
FreshBooks is another small business accounting software option for Apple. From tracking billable hours to safeguarding data integrity in the cloud, this tool offers an Apple-friendly approach to tackling all your monetary resources.
With FreshBooks, companies can trust that their accounting operations have powerful capabilities to monitor and evaluate expenses. This gives an unbeatable view of its return on investment while categorizing personal and business finances.
#3: Sage Business Cloud Accounting
Sage's basic subscription offers the perfect starting point for small business owners who want to get their finances in order. Accounting and organizational tools give users a helping hand to focus on growing their business without worrying about numbers or clutter.
With its intuitive interface, 1-on-1 expert session, and secure payment processing options, this scalable accounting software is setting a new benchmark in the field, proving to be an invaluable asset for any Mac user.
#4: Xero
Xero is the perfect pick for taking care of those pesky accounting tasks. With clear interfaces and convenient features like capturing snapshots of key accounts, you can easily reference previous versions with one click, making it perfect for even the busiest business owner.
Xero also can add additional users to their plan without increased cost. It is perfect for companies with multiple staff involved in their accounting processes. Apple users no longer have to strain over the paperwork. Instead, they can keep things efficient and organized.
Discover More Efficient Accounting Solutions With Unloop
Financial management through Apple can be a struggle, especially when you're not accustomed to the PC and android environment. It takes patience, attention to detail, and organizational skills that may not come naturally to most.
But one thing is sure: those frustrating days of handling your financial operations will now be in the past. Thanks to the availability of high-quality, reliable accounting software for Mac, you can make your bookkeeping, budgeting, and project management easier than ever before.
Feeling uncertain? Unloop can help free you up! Our accounting professionals will find the perfect software for your small business to ensure everything runs smoothly and accurately.
Get in touch today, and we'll sort things out!