In the world of ecommerce, Shopify is one of the most famous platforms. Creating a website and selling products can be easy, but what about bookkeeping? That becomes another concern that needs your attention. Keeping track of finances and paperwork yourself isn't feasible, especially when you're an online store owner who does almost everything in the business.
This is where you'll realize the advantage of using accounting software. A dependable Shopify accounting tool and an organized accounting system together with the right practices can help you keep track of your sales, expenses, and bank balances so you can focus on running your business. In this article, we'll be discussing everything about Shopify accounting and bookkeeping!
The Importance of Shopify Bookkeeping
The importance of good and accurate Shopify bookkeeping cannot be overemphasized. If you lack accurate bookkeeping, it can lead to lapses and discrepancies in the business, with tax fraud being the worst. In addition, having good bookkeeping can also help you monitor your finances more easily and ensure that your business is stable and on the right path.
One of the main benefits of using Shopify bookkeeping software is that it allows you to track all your expenses in one place. As a result, it gives an overview of how your business is performing and helps you create well-grounded decisions about allocating your resources efficiently. In addition, good Shopify bookkeeping can help you identify any potential issues with your business early on, allowing you to rectify them before they become major problems.
Qualities Of Good Shopify Accounting Software
Extensive Accounting Reports
Every accounting software offers basic reporting, which can cover the needs of your ecommerce business if you're still starting out. However, if your business continues to grow, you'll encounter more complex transactions; that's why you'll need more advanced and extensive reports.
Sales Tax System
Computing the sales tax of every transaction can be exhausting for ecommerce sellers and may appear impossible for those with no background in accounting. That is why finding software that manages sales tax effectively is a must.
Convenient Application Integrations
Spend less time integrating your accounting software with third-party applications and spend time instead on making sales. Make sure the application's integration process is smooth to avoid lapses while running your business.
Efficient Customer Support
Last but definitely not the least, effective customer support is a must for every service you purchase. This can greatly affect the overall experience of using the application and your business itself.
Best Accounting Software For Shopify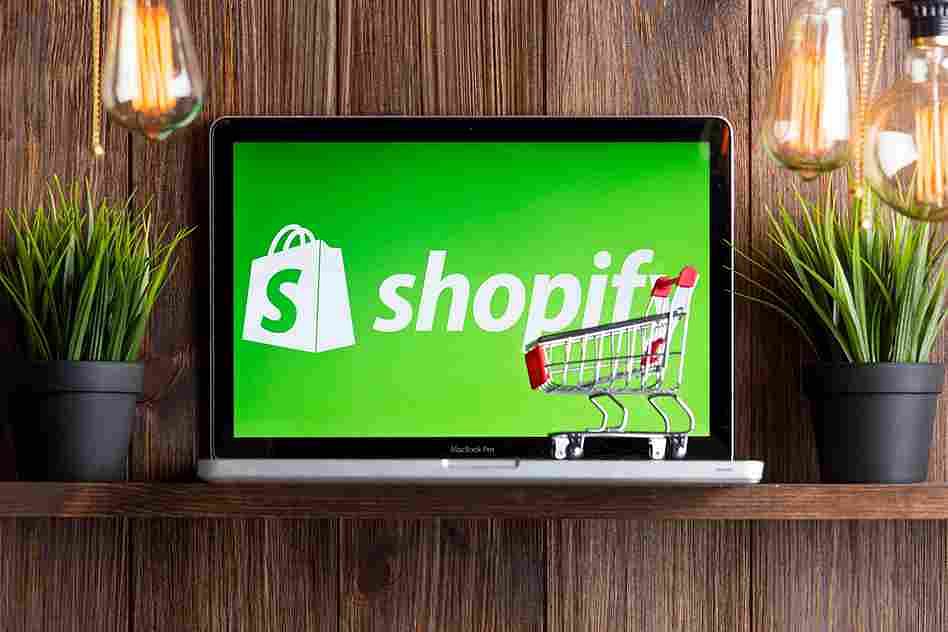 FreshBooks
First on the list of software that can help with the accounting needs of your Shopify store is FreshBooks. It is one of the major players in the market and has been utilized for online and offline workplaces. FreshBooks embraces the mentality of "less is more," which can be seen on their dashboard.
The project management feature of FreshBooks is recommended for ecommerce businesses with multiple employees. It allows you to allocate projects and track their progress in real-time, and you can also directly assign projects to your employees through this feature.
Monitoring your daily expenses is also easy with FreshBooks. It provides live bank feeds, and you can even import your bank statements.
With its Estimates feature, sending direct estimates to your clients can be done in a minute. As well as sending reports such as invoice details, sales tax summaries, expense reports, and loss statements, you can also access all necessary reports conveniently.
Other notable advantages of using FreshBooks are its smooth onboarding process and excellent customer support.
QuickBooks
If you're not a newbie to the industry, there's a high chance that you've already encountered QuickBooks Online at least once during your day-to-day business. It has established its name in the market by providing one of the most advanced accounting solutions for ecommerce stores and even offline stores.
Some advantages that QuickBooks can offer is its user-friendly interface and controls that are easy to use and learn for newbies or those with no accounting background. It also added an in-depth framework to save and arrange customer details easily.
Just like FreshBooks, it provides live bank feeds for higher accuracy of transactions, or you can also add your bank statements from your bank account.
Their Invoicing feature lets you create a customized invoice that suits your every transaction. First, you choose one of the templates or upload a pre-designed one. After that, you can adjust the font size, style, headers, footers, and columns according to your preference.
In terms of providing financial reports, QuickBooks Online provides a well-established system to help monitor different figures about your business.
Overall, QuickBooks shines above the others because it's easy to find mistakes in the software, and it provides extensive accounting reports.
Sage
Like other software, Sage offers a variety of tools and features that solve most of your accounting needs. Everything's covered, from budgeting, auditing, and cash flow forecasting, up to job costing and automated workflows. Moreover, this accounting application provides custom reporting and analysis features that can assist you in evaluating your business's status.
Aside from this, it practices double-entry accounting—the industry's best method. This poses an advantage for online store owners with no accounting background.
It also offers strong inventory management to assist you in monitoring your assets closely. Setting automated alerts is also included in case you need to recharge your inventory levels.
Aside from these eye-catching features, Sage accounting software is also highly customizable. It offers its users in-depth financial reports (monthly, quarterly, and annual). Lastly, Sage can be integrated with third-party add-on applications to give you more accessibility. If you haven't tried Sage, you should start considering it now.
Wave
Wave Accounting software is one of the pioneers in the ecommerce industry in terms of providing accounting solutions for small business owners on Shopify and other ecommerce platforms. It also offers a wide range of features and functions that aid Shopify store owners in managing their business's finances. And what's more attractive is that some of its features are free to use.
The primary use of Wave is for tracking different accounts such as income, expenses, invoices, and receipts. Navigating its visual dashboard shouldn't be a problem—even for newbies—since the app is very friendly.
Looking for free accounting software? Wave's Receipts and Payment features are free; that's why Shopify store owners who only need these two can save money.
However, the Payment and Payroll features require subscriptions to access. It also provides automatic accounting reports that can be exported when you need to present them or use them for consultation.
Overall, Wave is a great tool recommended for business owners trying to minimize their expenses on accounting tools and still receive great benefits.
Xero
Have you heard about Xero? No, not the number! Xero is also one of the major players in the industry at this moment. It offers many helpful features that might just be the answer to your accounting struggles.
Xero's features include the most basic accounting functions, such as paying bills, sending invoices, tracking expenses, and accepting payments from clients.
Moreover, what sets Xero's quality apart is its advanced functions, such as the Bank Reconciliation feature that keeps your bank statements up to date, its Inventory Management that lets you keep track of your items, and automatic computation for the sales tax of each transaction. It also provides accounting reports you can use when consulting a financial advisor.
To summarize, Xero is accounting software that possesses almost every feature that your business might need. It has more advanced features compared to other accounting software, since its target market is expanding businesses.
Solve Your Problems in Accounting For Shopify with Unloop
These tools should help take your Shopify business to the next level. If you're still having trouble keeping track of your finances, give these a try and see how they can help streamline your bookkeeping process. Finally, don't hesitate to ask for assistance from Unloop! Our team is composed of knowledgeable professionals in the field who can help you with your accounting needs. So skip the hassle and book a call now!