Disclaimer: Please note this article is not financial advice. The purpose of our blog is purely educational, so please consult a professional accountant or financial advisor before making any financial decision.
Inventory ensures your business operations run smoothly and you meet the demands of your customers. Understanding how inventory in accounting works will help business owners like yourself effectively manage stock and overcome potential challenges. 
Let's discuss this facet further to help you understand how much inventory matters in your company's rise to success.
What Is Inventory Accounting?
In accounting, inventory consists of items at different production stages and assets for your business. Effect inventory accounting helps businesses to efficiently create, market, and ship products.
Additionally, it shields companies from product shortages and transportation delays. Inventory is considered a major asset for businesses and should not be taken for granted.
When a product is sold from the inventory, its cost is reflected in the cost of goods sold (CoGS) in the income statement. There are three ways to calculate inventory value: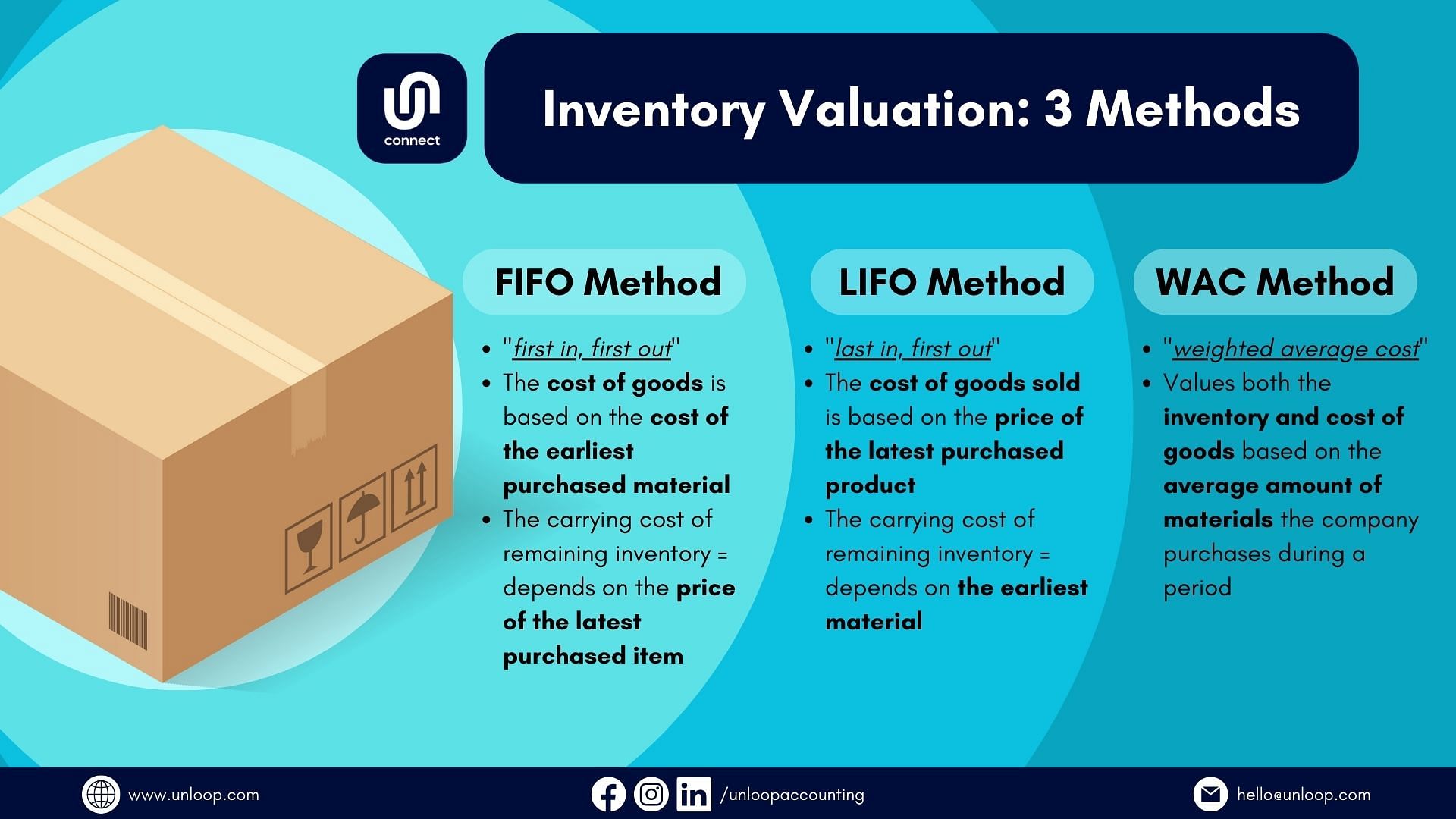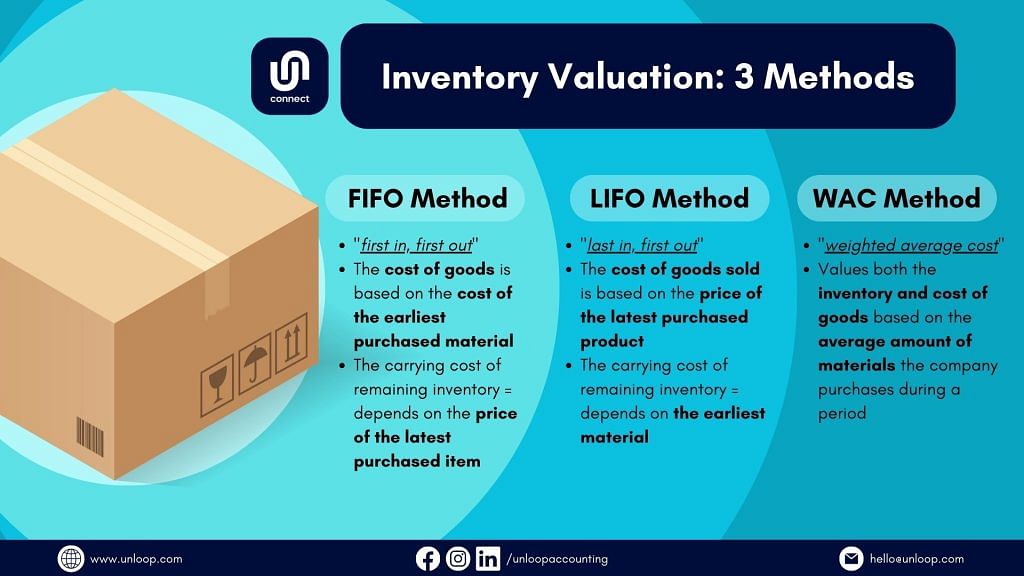 Different Types of Inventory in Accounting
There is more to inventory than just a stock of goods. Understanding its types will also help you make sound financial and business decisions. Here are the three main types of inventory.
Raw Materials
Raw materials are involved in the first step of product manufacturing. These stock items are yet to be used for creation and are categorized into two:
Recognizable in their original form
Unrecognizable raw materials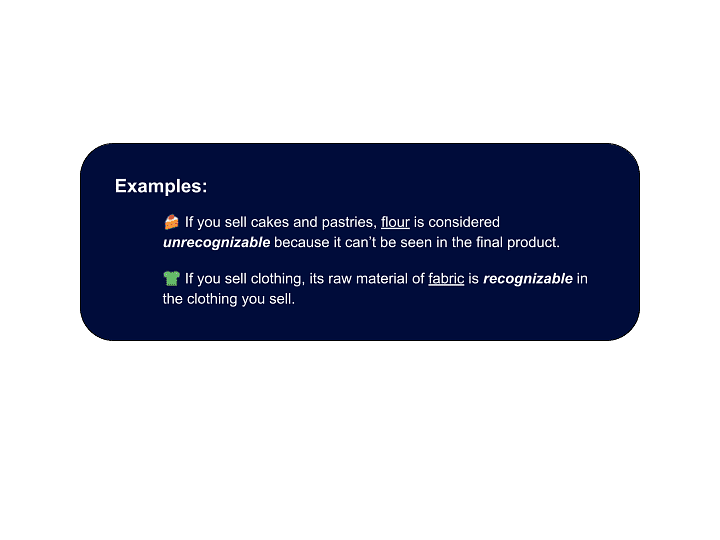 Work in Progress
Work in progress, or WIP, is an inventory of partially finished goods still in line for completion. This category refers to raw materials, overhead costs, and labor of products in the different stages of production.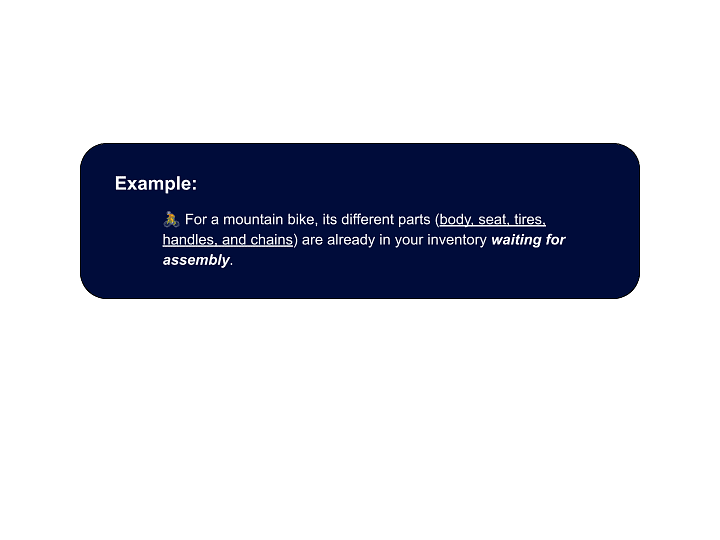 Finished Goods
From the name itself, finished goods are products that have completed manufacturing. They may also refer to stock bought by a company in its final form and not yet sold to customers.
When a finished product is sold, it is no longer considered inventory; it is classified as merchandise.
In accounting, the cost of sales of finished goods is categorized under the short-term assets section of the balance sheet.
6 Challenges in Inventory Management + Solutions
Understanding inventory basics is simple, but managing it is another thing. Managing involves coordinating the supply chains and overseeing product purchases. You should also maintain inventory levels and control sales to meet customer demands.
Inventory management can give you a clearer picture of the cash flow. However, this task can be challenging even for small businesses. Besides inventory costs, here are some challenges inventory management may pose and their solutions.
Inconsistent Inventory Control
One of the most common problems of inventory management is inconsistent tracking. The lack of control fails to give you the full picture of inventory levels, leading to problems such as overstocking or stockouts. These issues result in huge financial losses and operational inefficiencies.
Solution: Track all your items properly so you know which inventory items to sort, consistently manufacture, and slow down on. Developing and investing in modernizing your warehouse processes will help track inventory better.
Cloud inventory management solutions and other software options can automate real-time tasks like tracking and monitoring your inventory count.
Underperforming Vendors
Success in inventory management and ecommerce success partly depends on your merchants, so choose wisely. Your business will be severely affected when your suppliers fail to deliver the required inventory, leading to stockouts or delayed order fulfillment. Likewise, if they provide products with subpar quality, your business and brand reputation will suffer.
Solutions:
Make surveys and merchant audits before you sign contracts.
Ensure they meet your requirements for shipping schedules, delivery modes, packaging, and others.
If you have a specialty product, ensure they meet the quality requirements.
Some merchants let you try their services for a discounted price. You can capitalize on that to see if they suit your business.
Poor Inventory Process
Inventory processes include picking up or receiving the goods, transportation, packing, and sending them to the buyer. If these procedures are unorganized and inefficient, you may encounter delays in order fulfillment and unnecessary operational costs.
Solution: The best option to assess and improve your inventory process is through experimentation. Figure out which inventory process techniques work best with your production, fulfillment, and business needs by trying every option possible and optimizing the processes you are currently using.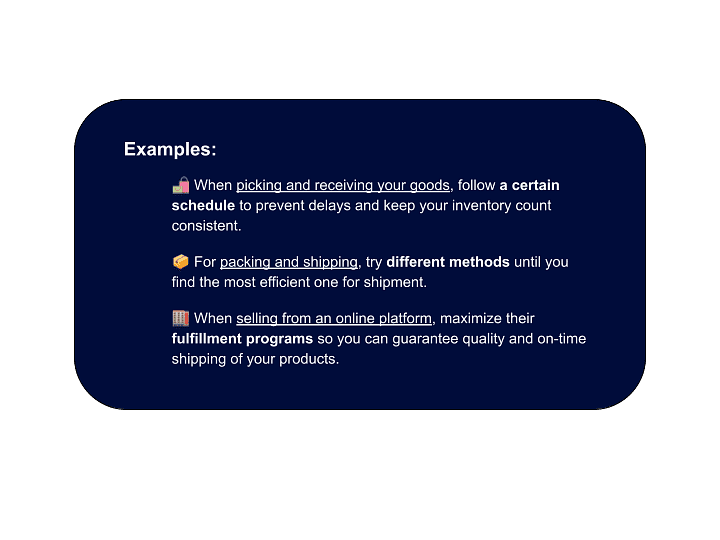 No Contingency Plans
Unforeseen incidents can always mess up your inventory management. Even if you don't experience frequent problems, never assume you won't encounter one. Always have a contingency plan if things go wrong.
Solution: For instance, what will be the best solution when experiencing delays in your actual inventory? You can order in advance or try decoupling inventory (setting aside extra materials) so that when delays happen, they do not entirely stop your operations.
If you have too much inventory on hold (making your sales stagnant), put them up for sale at a discounted price or include them in some of your product bundles to avoid the accumulation of obsolete inventory.
Poor Labor Collaboration
Cooperation among employees is a common problem of the inventory management team. It will be harder for a business to spot issues if the teams involved in inventory are not exchanging vital information.
With no proper exchange of information, employees will not know their tasks, how to progress, and the status of their work, which can result in disrupted workflow in the inventory warehouse.
Proper communication and collaboration are critical to a successful and efficient inventory process.
Solution: You can address the communication problem by placing a system that connects all your teams for easier exchange of information.
Lack of Production Planning
Product planning can affect your sales estimates and production timing as it determines how much inventory you'll need to meet future demands. Without it, there is a risk of overproduction or underproduction. These situations can lead to excess and dead inventory or stockouts.
Additionally, a lack of production planning may lead to additional production costs to make up for last-minute or rush orders and to avoid delays, such as additional shipping costs.
Solution: Getting product planning right is crucial. Every month, businesses should have a report on their product results to plan for their targets in the next month, spot potential problems, and brainstorm solutions.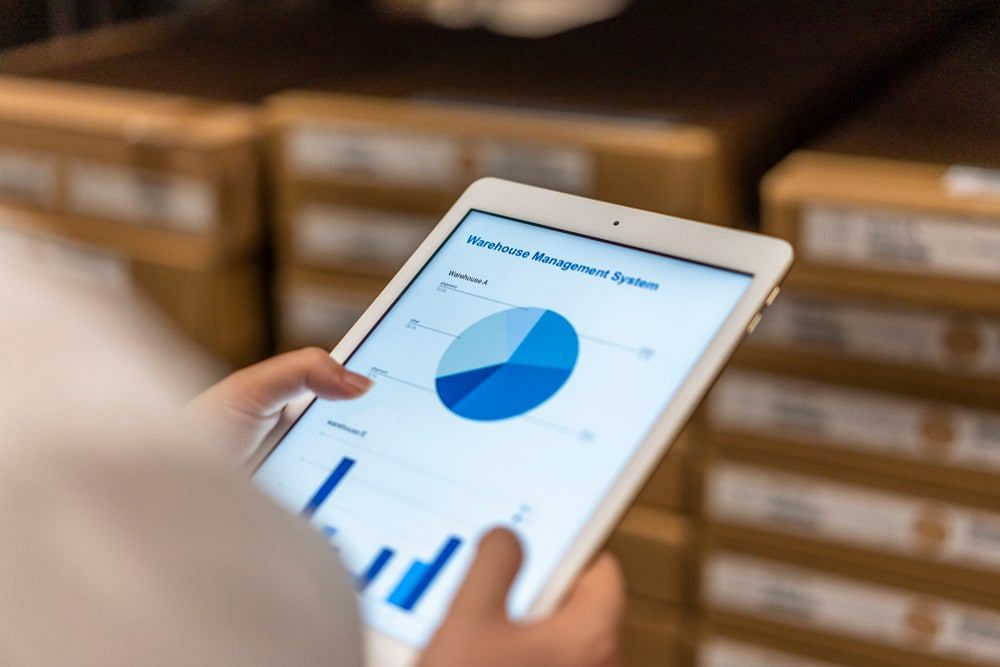 Get Inventory Accounting Help With Unloop
Inventory valuation is essential for businesses to price their items and get an overview of their company's financial health. Managing inventory also involves accounting, which can make the task more challenging.
Fortunately for business owners like yourself, Unloop can help you with the accounting part of your inventory management.
We offer different services, such as
accounting,
accounts payable,
forecasting,
bookkeeping,
payroll, and
taxes.
Let us handle your finances so you can focus on managing your inventory. Talk to an expert and book a call with us today!