Disclaimer: Please note this article is not financial advice. The purpose of our blog is purely educational, so please consult a professional accountant or financial advisor before making any financial decision.
Most business owners and experts agree that payroll management is tough, but it doesn't have to be. Take advantage of technology and use an employee payroll management system.
Learn the key benefits of payroll management software and why you should invest in one for your small business now.
An Overview of Payroll Software
What exactly is payroll software? To simplify things, it manages everything that has to do with payroll. Payroll software automates everything from employee pay to attendance and all other necessary human resource records.
In other words, it elevates the basic payroll functions and makes the entire payroll management process easier and faster for employers and business owners. To give you a bit of reference, check out the usual payroll flow below.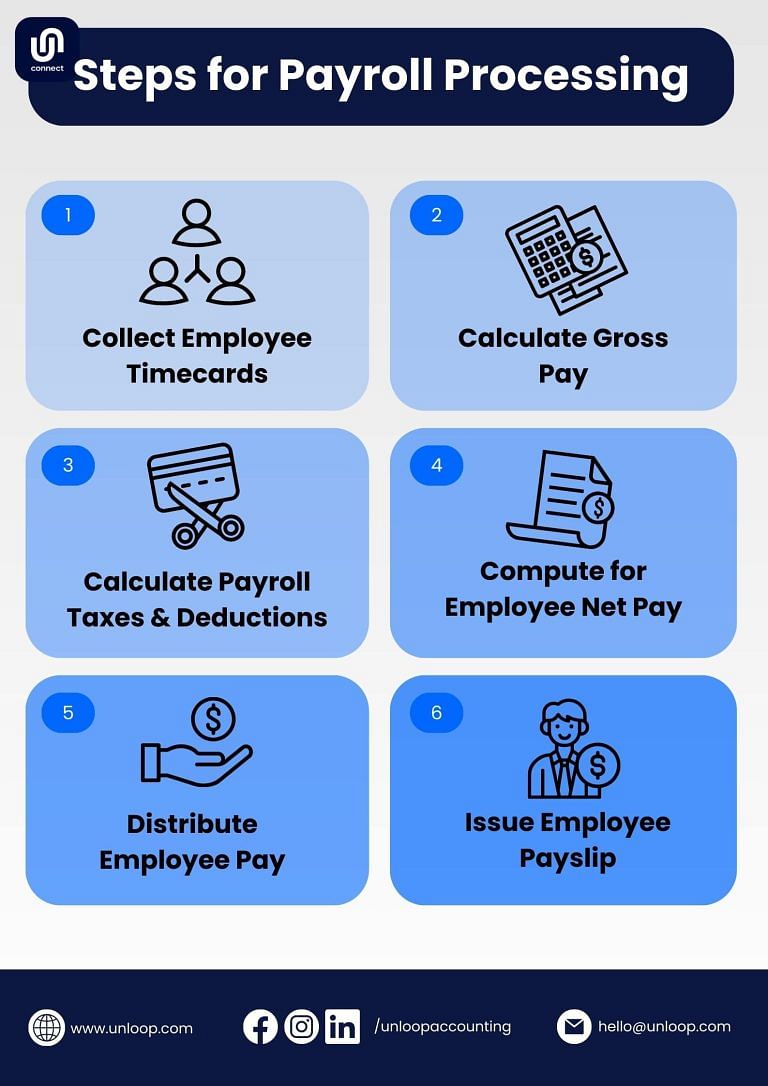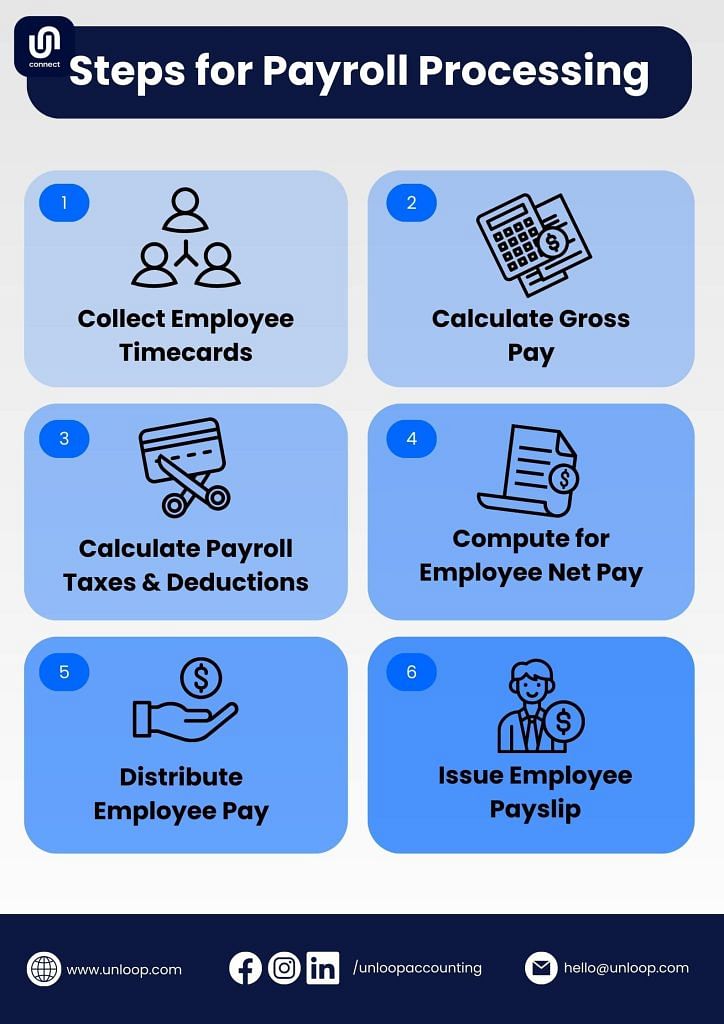 Some steps may take hours to fulfill with manual payroll management. However, by using payroll software, employers can accomplish these tasks in a flash with just a few clicks.
Not only can a payroll system save time for human resource personnel, but they are also less likely to make errors with such software. With this, employees are more likely to be satisfied with the management of their pay. Applications such as these make it convenient to run a business.
Different companies offer online payroll management systems. If you are interested in getting one for your business, there are two things to look for:
Reliability:. The brand has to have positive feedback from business owners to ensure its effectiveness.
Customizability: The software should be able to cater to your business's needs. For example, it should manage all employees—full-time, part-time, and temporary. In addition, it should offer a trial to ensure all your payroll concerns are covered.
What Are the Advantages of Payroll Software?
As your business grows and employees increase, the human resource department will only get more swamped. Payroll software will lessen their workload and let them focus on other aspects of employee management. Here are reasons to ditch manual payroll and switch to automated payroll systems.
Ultimate Time-Saver
On average, HR personnel may spend up to 21 days annually on payroll processing alone. However, this much time can be spent on other areas of your business. For example, many successful companies allocate a chunk for employee development, goal setting, and strategic planning.
Take advantage of the convenience of payroll software so you can focus more on how to develop and grow your business further. Payroll software helps you skip manually entering long pay stubs, doing calculations, and individually depositing pay into your employees' accounts. This lets you go through your usual payroll routine hassle-free and more quickly.
Transparency
Payroll software promotes transparency that can help build trust among your employees. The software lets your employees see how much they are paid and the breakdown of any deductions, giving them confidence that they will always receive their pay on schedule.
But don't worry; even if your employees can track their records, you can still restrict access to important information like attendance, benefits, and time logs. They can view them, but only the admin can make changes.
Reduces Errors and Increases Security
Every year, numerous employees are affected by errors made by manual payroll processing. To make matters worse, these payroll errors take days for management to fix. Payroll problems can be frustrating for both the side of the management and employees.
An employee payroll management system can significantly decrease the risk of making errors from manual payroll processes. You can ensure that your employee receives the exact amount of their salary every pay period.
Additionally, using the best payroll solution with top-notch security can ensure that payroll data is only accessible to the human resources department and other authorized personnel. After all, the payroll employee database contains sensitive information such as addresses, birth dates, bank account numbers, Social Security numbers, and more.
Easier Employee Monitoring
If you have many employees, keeping track of them all can be challenging. It will be more difficult if your employees work remotely and have irregular schedules. Payroll software can do the tracking for you. It can store your employee's time data, whether they have to work overtime or under time, and note days when they are late or out from work.
Moreover, payroll software can track your employees anywhere around the globe. So if you have a big business or an international branch, you can manage all the payroll in one software even when you're not in the same locale.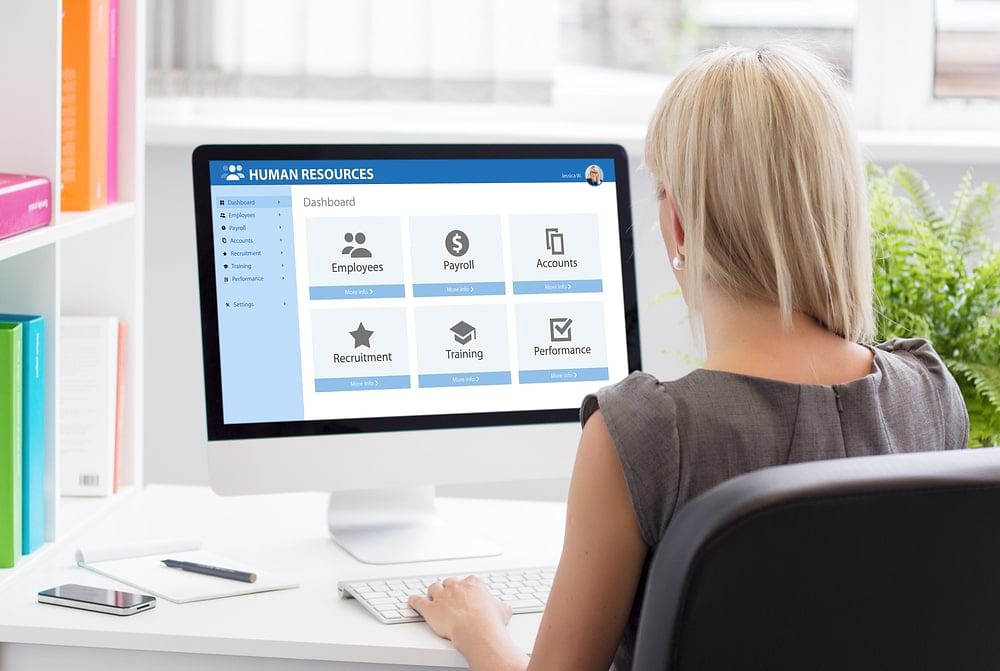 What To Expect in Payroll Software
If this is your first time hearing about payroll software companies and their tools, you obviously have little to no idea how it works. To convince you to get an automated payroll manager for your business, here are five of the best features of payroll software.
Easy Payroll Management
The software can easily do all the calculations for you. From bonuses, holiday pay, employee benefits, tax deductions, overtime, to other factors that can affect an employee's salary. You can also print payslips provided by the software once the payment is processed.
Moreover, you can print checks directly from the software for employees whose pay is not directly transferred to their bank accounts.
On-Time Direct Deposit
Payroll software can manage direct deposits of your employee's pay. All you need to do is input the important details of the payment and when it's scheduled. From there, the software will do it all for you. So you don't have to worry if the payment has been processed on time or if you missed an employee on payday.
Automated software is less prone to errors, so you can avoid issues that translate to employee confidence in the system and the company's management.
Attendance and Time Tracking
Attendance is the number one factor that affects the employee's pay. Therefore, it will be a great convenience for the HR department when you consolidate attendance checking with the pay. In addition, with this feature, the HR department will have an easier time in case employees have inquiries about certain deductions and changes in their pay.
Tax Filing
Managing employee and payroll taxes is another headache for the human resource department. Payroll services can handle all tax calculations, including an employee's withholdings, insurance, and other necessary contributions. It can also generate tax forms and records of tax payments.
These are necessary documents for income tax filing, so you file and remit properly.
Self-Checking of Records
Several payroll services allow employees to update their information anytime. So, for example, if there are any changes in their bank forms or errors in the information, employees can immediately change them without going through the many requests and processes.
This transparency can answer minor inquiries from employees regarding their pay without needing to talk directly to someone from the HR department.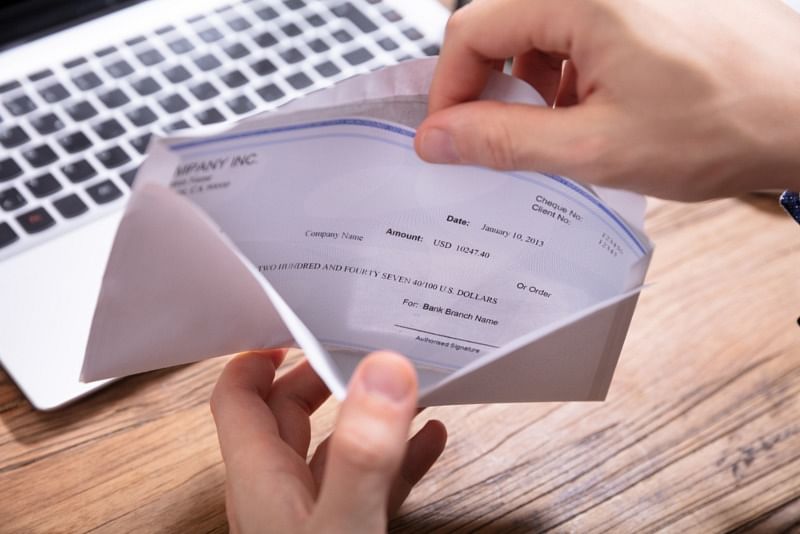 Tips for a Smoother Payroll Management Process
To make your company's payroll process even more efficient, we've made a list of tips from top payroll specialists. With these tips, you can make accurate payroll computations and avoid payroll processing errors.
Automate Your Payroll Management System With Cloud-Based Tools
If you want to make your payroll processes easier while reducing the risk of human error, you should consider automating your payroll system with cloud-based tools. With these tools, you're sure to pay employees accurately and on time.
Additionally, cloud-based tools can help improve compliance with government regulations. With real-time updates and automatic filings, businesses can be confident that they are always up to date with the latest requirements.
Establish Strict Payroll Policies
Establishing strict payroll policies helps ensure that all employees are treated fairly and helps avoid the likelihood of workplace disputes. This will also promote a culture of transparency and trust within your company.
With firm payroll policies, you can ensure that accurate records are kept for each employee and that they are paid promptly. Additionally, it can reduce accounting and administrative costs while avoiding disruptions and maximizing efficiency.
Stay Updated on Tax Laws
Staying up-to-date on tax laws and regulations can be challenging because they are constantly changing. However, by ensuring that you know the latest changes, your company can maintain its compliance with the law, and your employees can get the right calculation of tax withheld from their paychecks.
Finally, staying up-to-date on tax laws can help you identify potential deductions and credits that your company may be eligible for.
Manage Payroll in a Breeze With Unloop
The automated payroll managing software is a huge convenience for your business. It makes the flow of money in your business smoother and error-free. If your business is continuously growing, investing in a web-based payroll management system is a step forward in handling your business better.
If you have decided on getting an automated payroll software, experts at Unloop can help you run your payroll process smoothly. Our experts will link your payroll to cloud-based software so that we can do everything for you. Our software also generates reports you can use for proper tax filing.
Book a call with us now and put your payroll needs in our hands!