Accounts payable is a powerful leverage. It helps businesses purchase goods and sell them for profit without upfront cash outlay.
Using accounts payable helps small businesses grow fast. It allows companies to cover demand surges and boost production using suppliers' resources. These credit purchases free up liquid assets, enabling firms to allocate more to other business activities such as investing or financing.
But purchasing on credit challenges your money management skills. With every accounts payable transaction comes a promise to pay within a short timeframe. So to maintain goodwill and grow your business, you must know the challenges that come with it.
Unloop knows those challenges. Let us break it down and give you tips on how to set up an efficient accounts payable system that can run on autopilot.
Common Credit Challenges Small Businesses Face
Managing accounts payable is one of the pain points of businesses. Whatever industry you're in, and no matter what size, as long as you purchase raw materials or merchandise on credit, you'll face these issues.
Invoicing Challenges
Whenever businesses send bills using the paper method, they face different challenges. Invoices can stack up on the file cabinets and get lost in the mix. Your staff will need to request another one from the supplier, which may result in duplicates that lead to issues in the accounts payable process down the road.
One solution to invoice challenges is having a good accounts payable software with an excellent invoice filing system. It will make invoice tracking easier.
Payment Discrepancies
A direct result of duplicate invoices is duplicate payments. If several people manage accounts payable bills, tracking payments becomes a challenge, leading to unnecessary cash outlay.
Aside from duplicate payments, incorrect and missing payments also happen. These payment discrepancies may seem insignificant in small doses, but they pile up over time and cause huge losses.
Improved accounts payable processes help reduce these payment issues. A system that you or an appointed staff manages makes accurate payments a norm in the business.
Unapproved Vendor Payments
In some cases, your staff have to pay impromptu bills. So they skip a few steps in the process, especially if it's time-sensitive. This action can fly under the radar and cause issues in the accounting and finance departments.
Unapproved payments can extend beyond vendors. If left unchecked, it can lead to other unauthorized expenses that can cost the business significantly in the long run.
You or your management staff can curb this from happening if you automate accounts payable and set up a centralized approval system.
Slow Processing Bills
Both traditional and ecommerce businesses need to be efficient. So in managing accounts payable, fast processing is vital for more timely supplier payments.
A slow accounts payable process results in a cash flow bottleneck. Your suppliers may postpone important transactions because of delays in expected cash inflow. This hold-up is detrimental to your supplier's business and to yours. They can impose a penalty when you're overdue, or you can lose your supplier completely.
Getting accounts payable automation software brings efficiency to the processing of your bill. It removes the manual paperwork process and connects accounts in a single place, allowing instant cash transfers.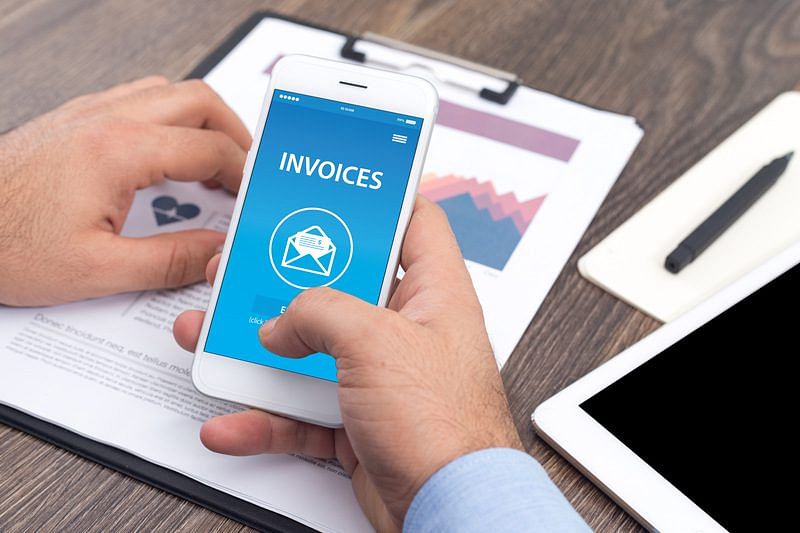 Factors To Look For When Choosing an Accounts Payable Software
You need software to address the common accounts payable challenges. But software must serve your needs, such as convenience and security. So when you're shopping for AP software, consider the following features.
Bulk Approval
The best accounts payable software lets you approve multiple bill payments at once. With bulk payment approvals, you or your manager can pay all selected invoices with a click of a button. This feature saves time, especially when your business operates with many credit purchases and pays many suppliers.
Wide Range of Payment Methods
For quick and timely payments, accounts payable software must be flexible. It has to accept a wide range of payment methods. This gives you more options to pay in case one isn't working out. You meet deadlines, and you maintain credibility.
Having a wide range of payment methods is helpful for international payments. It's perfect if you source suppliers outside the country. Plus, if the software can accommodate a range of payment methods, it may also receive the same from your buyers.
User-Friendly Interface
Part of what makes good AP software is having an easy-to-use interface. One way to tell is by exploring the software's dashboard—it must look simple and clean, with the essential details readily available.
Accessibility
Your AP automation software should be cloud-based. This feature makes it available to any laptop or desktop device worldwide. As long as you have an internet connection, you and your staff can manage your accounts payable instantly.
Accessibility also means being mobile-friendly. So choose an AP software that has a responsive interface. That way, you can have an equivalent mobile application as user-friendly as the one on desktop devices.
Integration-Ready
Accounts payable software must integrate into various application programming interfaces (API). You must be able to buff up your AP software by adding nifty features that make AP management easier.
Another excellent integration feature is if your accounts payable automation software can integrate into QuickBooks Online (QBO). If your accounts payable automatically sync to your accounting software's journals, that will carry significant weight off your workload.
Recommended Accounts Payable Software: Bill
Bill is our recommended software for ecommerce business owners selling in online marketplaces. We love it for the following reasons.
Ease of Documentation
Filing and documenting invoices is easier with Bill. You can make invoice exchanges by sending emails to your colleagues and suppliers. You can also store invoices in the software using your email.
Whether you have a physical or an electronic invoice, Bill makes it easy. You can use your smartphone to take a picture of a physical document. If you have an electronic one, you can upload it online.
What's excellent about Bill is the invoice automation feature. It uses AI assist that scans your document and inputs all the comprehensible details of your invoice.
Secure Collaborations
Bill allows multiple users to access the account. The software can handle various collaborations between owners, bookkeepers, and business staff. This makes it convenient for everyone to work on accounts payable discrepancies and payments.
To avoid unauthorized payments, approved administrators can choose the access level of Bill account users. You and your managers can restrict or allow certain functions, thereby preventing fraud or mismanagement.
Bank and Payment Reconciliations
Upon setting up your bank account, Bill uses ACH payment methods for faster transactions. Whenever there is debit and credit, the software syncs to your bank and updates the balance.
The software lets your vendors sync their bank accounts to Bill. This helps make more efficient payment processing because both the business and your vendor's bank account are connected to a platform.
Payment Tracking
The accounts payable software allows you to track payments in real time. You'll know the payment status and whether it's delayed, received, or cashed.
This feature is handy if you're used to using ACH or electronic fund transfers as modes of payment. You can estimate when the payment will clear and credit your supplier's bank account, letting you pay on time.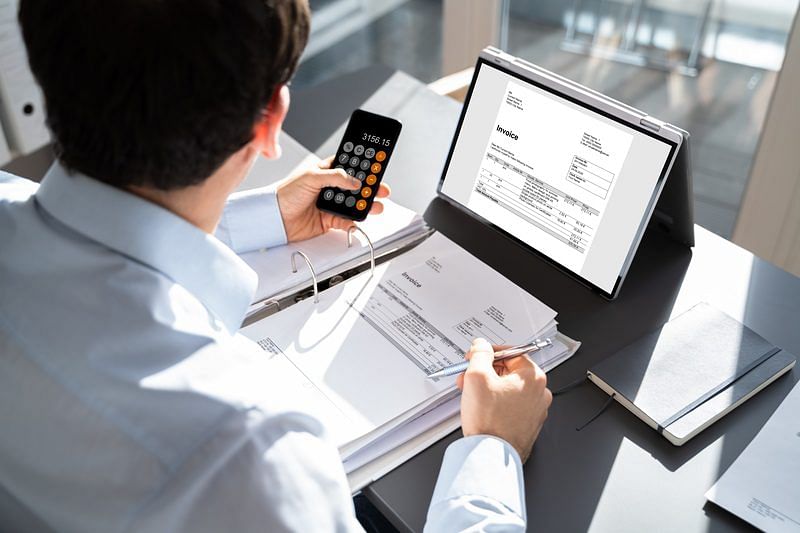 Recommended Accounting Software: QuickBooks Online
If you're using Bill as your AP automation software, we recommend combining it with QBO. It's an excellent accounting software for accounts payable. The two make a powerful combination that makes a robust accounts payable and accounting system. The data entry of complex AP transactions sync to your accounting books as it should, which makes for accurate financial reporting.
Fully Automate Your Accounts Payable
Having Bill and QBO for your business is having the right tools for an excellent accounts payable process. They both have features that partially automate processes such as invoice info entry and transaction sync. But this will take effort to run.
Why not fully automate your accounts payable (and accounting) process with the help of experts? They can do most of the work to give you the following benefits.
Timely Payments: Bookkeepers will determine how much you owe and when it is due so they can set it up for you.
One-Click Approval: Every due payment will be shown to you or your manager, ready for approval. Once approved, they start the payment process.
Best Exchange Rates: When making overseas payments, professionals can use the most cost-efficient forex rates to your business's advantage.
Maximize Your Accounts Payable Software for Small Businesses With Unloop
When it comes to accounts payable software, small businesses will benefit from Unloop. We are a team of bookkeepers and accountants with skills and experience in accounts payable management. We specialize in ecommerce businesses and have been using Bill and QBO to run ecommerce accounting systems efficiently.If you decide to get Bill and QBO, or if you already have a specific software in mind, you can trust that we'll maximize these tools to your business's advantage. Book a call with us or check out our accounts payable services now.