Navigating the financial landscape of a small business can be challenging, especially when it comes to managing accounts payable. In Canada, small businesses must efficiently manage payables to maintain healthy cash flow, build strong supplier relationships, and meet compliance requirements.
Accounts payable automation is an innovative solution streamlining the entire process, saving you time and reducing the risk of errors. Using accounts payable automation software offers numerous benefits, such as quicker invoice processing, decreased manual data entry, and reduced payment errors, so take advantage of these automation tools.
This article will guide you through the accounts payable automation process and help you select the most suitable tools for your Canadian small business. So, keep reading!
Understanding Accounts Payable Automation (Canada)
Understanding accounts payable automation in Canada is crucial for businesses looking to streamline their payment processes. With automated invoice processing, processing of payments, and vendor management, companies can enhance efficiency, reduce manual errors, and have better control over their financial operations.
Here are the key aspects of accounts payable automation in Canada.
Purpose of Accounts Payable Automation
Accounts payable automation is designed to help small businesses streamline their accounts payable processes through technology and tools. By implementing accounts payable software and automating essential tasks, such as invoice processing and authorization, you can significantly improve the efficiency and accuracy of your accounts payable operations.
Benefits for Small Businesses
Accounts payable automation saves time and resources by reducing manual and redundant tasks and minimizing errors. Financial automation software allows you to offer early payment discounts on supplier invoices when available, which can lead to cost savings on your company's purchases.
Additionally, a well-implemented accounts payable automation solution integrates seamlessly with your existing accounting systems, improving financial reporting and payment reconciliation.
Improving Efficiency and Productivity
Small businesses looking to grow should be efficient and productive everyday. By automating your accounts payable process, you can achieve the following:
Streamline vendor management and automated procurement cycle by eliminating manual data entry and consolidating all supplier invoices into one searchable database.
Automate invoice approval workflows, ensuring timely and accurate authorization before issuing payments.
Optimize spend management processes, giving your finance team greater insight into company expenditures.
Improve cash flow management by reducing late payment fees and capitalizing on early payment discounts.
Simplify tax filing preparation through automated tax form capture and accurate tax calculation.
Leveraging an accounts payable automation solution enables your business to improve productivity and maximize operational efficiency. By choosing a reliable and easy-to-use platform that integrates with your existing accounting software, you can successfully automate most of your accounts payable tasks and focus on growing your business.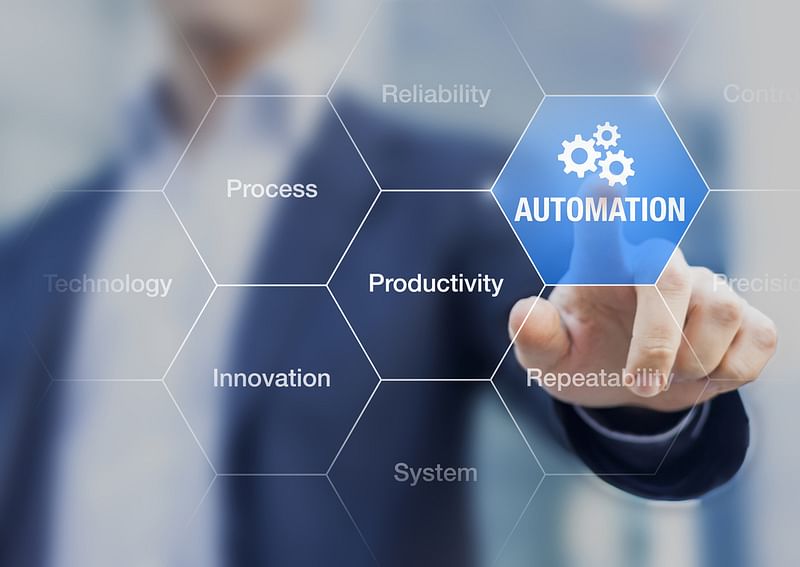 The Process of Accounts Payable Automation
The accounts payable automation process involved the goal to minimize or zero out manual input of data. This is made possible with the reliance on accounts payable software. When you integrate into your accounting system tools for automated accounts payable processing, invoices, bank transactions, approval workflow, and vendor payments will be easier. Here's how.
Automating Invoice Processing
In accounts payable automation, the first step is to automate invoice processing. With the help of accounts payable software, you can streamline the data entry process. Automatic data capture of all source documents is faster and less error-prone than manual data entry.
This is particularly beneficial for small businesses, as it helps improve efficiency in managing the payable process and allows you to focus more on growing your business.
Automatic Bank Feed Import and Three-Way Match
The bank reconciliation and three-way match process are a significant part of accounts payable automation. Financial automation software allows invoices to be automatically matched to supporting documents, such as purchase orders and receiving documents, ensuring accuracy and minimizing discrepancies.
This automated process helps prevent mistakes, reduces manual intervention, and simplifies the accounts payable process for your small business.
Approval Workflows
Integrating approval workflows into your accounts payable automation process can make it more efficient and secure. With automation solutions, you can create pre-defined workflows for invoice approval, ensuring proper authorization before payments are made.
This streamlines the invoice approval process and provides a transparent and auditable trail for audit and finance purposes.
Managing Vendor Payments
Implementing vendor payment management into your accounts payable automation software can help optimize your financial operations. You can automate vendor payments with the proper tools, ensuring timely transactions and reducing late payment fees. Additionally, automated payment reconciliation enables you to track payments accurately and manage your cash flow more effectively.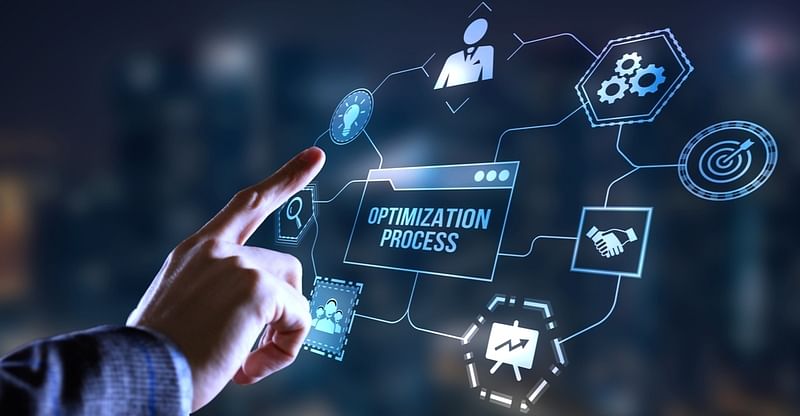 Optimizing the Accounts Payable Process
Optimizing the accounts payable process involves streamlining and automating the payment procedures, reducing errors, maximizing efficiency, and enhancing cash flow management.
By implementing digital solutions, such as cloud-based software and electronic invoicing, businesses can minimize manual tasks and paperwork, improve vendor relationships, and gain better control over their financial operations.
This optimization ultimately leads to cost savings, faster payment processing, and increased productivity.
Managing Expenses and Cash Flow
Managing expenses and cash flow is essential for success as a small business owner. By implementing accounts payable automation in Canada, you can streamline your payable process and enhance your financial operations.
Accounts payable software can help you automate vendor payments, approval workflows, and expense tracking, allowing for improved cash flow and income management. Integrating your accounts payable platform with leading accounting software can maximize operational efficiency.
One of the primary advantages of using an accounts payable automation solution is the ability to negotiate early payment discounts with suppliers. By paying supplier invoices promptly, you reduce late payment fees and may be eligible for discounts offered by suppliers.
Reducing Errors and Manual Tasks
Errors and manual tasks can be detrimental to your small business, as they may lead to inaccuracies in financial reporting and increased vulnerability to fraud. Adopting an automated accounts payable process can significantly reduce the risk of errors and manual tasks in your finance operations.
Invoice processing through automated accounts payable solutions simplifies management of supplier invoices and ensures accurate tax calculation, payment reconciliation, and multi-currency management.
Your finance team can benefit from integrating accounts payable automation with existing accounting systems and enterprise resource planning software. This consolidated approach can offer increased visibility into your company's financials, allowing your finance team to verify expenses, manage spend, and optimize approval workflows more effectively.
An easy-to-use platform can streamline your expense management process by enabling you to create requests for companyu purchases, pay invoices, and track expenses. This automation solution will help your finance teams work more efficiently and make remote work more feasible.
5 Accounts Payable Software for Large Businesses and Small Ones
In this part, we will talk about five different accounts payable software for large businesses and small ones. With assistance from accounts payable specialists, these software solutions offer functionality to streamline the payment process, manage invoices, track expenses, and improve overall financial management.
With various options available, businesses of all sizes can find a suitable software solution to improve their accounts payable operations.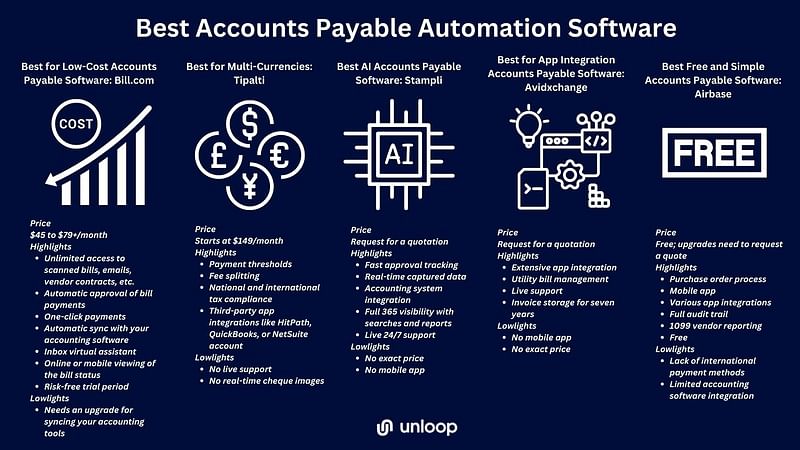 Best for Low-Cost Accounts Payable Software: Bill.com
Bill.com offers an affordable accounts payable automation solution for small businesses in Canada, helping you streamline your payable processes and improve cash flow. This software integrates with leading accounting software like QuickBooks Online and NetSuite's Cloud Accounting Software, allowing seamless data exchange with your existing accounting system.
With features like automated invoice processing, recurring billing management, and early payment discounts, Bill.com enables your accounts payable department to optimize your payable operations, reduce late payment fees, and maximize operational efficiency.
Best for Multi-Currencies: Tipalti
As a small business operating in Canada, dealing with multiple currencies might be part of your daily accounts payable operations. Tipalti offers powerful accounts payable software for global supplier payments, tax filing preparation, and multi-currency management.
Its automated financial workflow, approval management, and tax form capture features help your accounts payable department to verify supplier invoices efficiently while reducing errors in payment processing. The platform also provides insights and reporting to help manage spend, making it an excellent option for businesses needing multi-currency support.
Best AI Accounts Payable Software: Stampli
Leveraging artificial intelligence, Stampli simplifies your accounts payable process by automating invoice approvals, expense management, and payable operations. Its AI-driven technology ensures accurate invoice data capture and offers query management features to streamline communications between your finance teams and suppliers.
Stampli works well with various accounting systems like Quickbooks and NetSuite, offering easy integration and making remote work feasible for your accounts payable department.
Best for App Integration Accounts Payable Software: Avidxchange
Integrating your existing accounting tool like Quickbooks Online and other necessary apps is crucial for efficient accounts payable software. Avidxchange offers a smooth and seamless app integration, connecting your financial workflows with tools like Microsoft Dynamics and MRI Software.
With features like automated procurement cycles, invoice management, and payment reconciliation, Avidxchange helps your finance team optimize your payable process, spend management process, improve income management and overall business finances.
Best Free and Simple Accounts Payable Software: Airbase
For businesses in Canada looking for a cost-effective accounts payable solution, Airbase offers a free platform that automates your payable processes without compromising on functionality.
The software allows you to create purchase requests, manage expense tracking, and pay invoices across various vendor management channels, providing an easy-to-use platform for invoice approval and cash basis methods management.
Airbase also offers financial reporting features and additional affordable zero-risk subscriptions for extended functionality and improved cash flow.
Invoice Management and More With Unloop
As a small business owner in Canada, taking advantage of these tools can save time, money, and effort, allowing you to focus on growing your company and staying competitive in the market.
If you need assistance for your accounts payable, automated invoices, your business finance, or you need to optimize approval workflow, we, here at Unloop can help you!
We use the most reliable small business accounting software for bookkeeping and accounting. We'll stay on top of your accounts payable and accounts receivable too for a seamless audit and finance procedure. Book a call with us now, so we can discuss our offers with you.