Ecommerce accounting can be tedious, time-consuming, and error-prone, especially if you're just new to the industry. Automated ecommerce accounting software, like A2X eCom Accounting, are just the thing you need to ease your worries. And we'll tell you why.
Plenty of tools are available online, and there's more being developed, but in this blog post, we'll discuss why A2X remains one of the best accounting software options available. What makes A2X stand out?
Let's take a deeper look at what A2X Accounting is, its features, and its possible lowlights to determine if this is the right choice for your ecommerce business.
The Basics of A2X eCom Accounting Software
Businesses are already aware of the income-generating potential of online selling. If you are one of the brave souls to venture into the ecommerce space, you can rely on A2X as it is specifically designed for ecommerce sites.
A2X for Amazon accounting covers your basic needs on the world's largest ecommerce site, but it also assists traders and auctioneers with their products on eBay. Likewise, A2X supports selling on other ecommerce channels like Walmart, Etsy, and Shopify.
Besides multi-channel support, A2X also caters to a range of business sizes and types, from businesses that have just opened their first ecommerce store to those that have already successfully scaled their ventures.
The table below will give you an overview of what A2X can offer.
| | | | |
| --- | --- | --- | --- |
| Mini | Starter | Standard | Premium |
| $19/month | $49/month | $69/month | $139/month |
| 1 Shopify/Amazon Marketplace | Unlimited marketplaces per region | Unlimited marketplaces per region | Unlimited marketplaces per region |
| 200 orders/month | 1000 orders/month | 5000 orders/month | 10,000 orders/month |
| 3 months of transaction history | 12 months of transaction history | 24 months of transaction history | Maximum number of transaction history |
| Email support | Email, live, tickets, and chat support | Email, live, tickets, and chat support | Email, live, tickets, and chat support with priority |
What Can A2X Accounting Do For Your Business?
The inclusions listed above are just the tip of the A2X iceberg. There are many more ways the accounting software can elevate your business and bring it to success.
To give you a glimpse of its magic, here are eight reasons why the A2X Accounting software is an excellent addition to your business's financial management tools:
Reconcile Financial Data
Accurate ecommerce accounting is a must for every online business. It can tell you if your business is generating a profit, taking a loss, or if there are any discrepancies in your business finances. You can count on A2X to automatically reconcile the transactions in your online store platform to your accounting system.
Financial reconciliation also extends to your bank account. You can ensure that your sales are deposited to your bank accounts and spot if there are missing amounts before they can do damage to your business.
Support Multi-Sales Channels
A dedicated ecommerce business owner will find a way to generate more sales. Hence, most online retailers have more than one Amazon account. Another excellent business strategy is to sell on different marketplaces simultaneously.
While these game plans can undeniably increase sales, monitoring additional accounts and sites can be confusing. Thankfully, A2X would be of great help.
A2X accounting can support up to five Amazon accounts and reconcile all your financial data in one accounting software. In addition, A2X tracks all the essential data from different sites and allows you to reconcile and migrate your data from two different ecommerce platforms.
For example, if you have Shopify store sales and accounts and Amazon accounts, A2X can track the finances of both platforms and import the data on the software.
Generate Detailed Monthly Reports with Accurate Data
For a small business, detailed reports of ecommerce financials are a starting point for improvement. These reports are essential for gauging your company's financial performance and growth accounting.
You can count on A2X to produce tidy summaries of finances at the end of each month. Whether it's reporting inventory, a record of sales or expenses, a balance sheet, or other business matters, keeping track of your operations becomes easier and more accurate.
You can connect A2X to your ecommerce seller account to acquire data. A2X will then categorize the numbers it gets according to the details you want to see. Below is a step-by-step guide from A2X itself on connecting the tool to your Amazon Seller Central account.
Support Multi-Currency Payments
Shopify, Amazon, and other ecommerce platforms are available globally. You may expand your consumer base internationally, and A2X can simplify managing payments for your company.
A2X can handle and recognize different currencies regardless of the default currency of the originating sales transactions.
Moreover, A2X also lets users manage tax liability more effectively. Different countries have various rates when it comes to sales and fees. A2X automatically deducts the correct sales tax and records it on the system to avoid confusion during tax season.
Inventory Management and Sales Margin Monitoring
You can keep track of how many inventory stocks you have in various locations thanks to A2X's inventory management tool. It can give you detailed inventory reports and show you which products run out faster and which stay in your inventory longer.
With this feature also comes monitoring your business's sales margin. The accounting software will show you if your sales record matches your cost of goods, enabling you to create strategies for poor-performing and top-performing products.
Smooth Integration With Your Main Accounting Tool
Perhaps you manage more businesses, including physical stores and online selling sites not included in A2X's services.
You'll find the best accounting tools like Quickbooks, Xero, and Sage business cloud accounting more helpful because you can integrate these three premium tools with A2X. With all your business data in one place, you can have a holistic view of your finances in a single click.
If you want a side-by-side comparison of your stores to see and learn from each account's highlights and areas for improvement, you should utilize this A2X feature.
To give you an overview of the feature, check out the tutorial below on integrating Xero with A2X.
Customer Support Availability
Not every Amazon FBA seller or eBay seller dives into business bookkeeping and accounting equipped with knowledge and training. Also, not all accounting tools include teaching sessions in their program. So, eCommerce sellers often rely on self-education or paid tutorials.
When you use A2X, you can also utilize its live chat support and customer service to assist you. This service is included in all plans, so you do not have to guess or learn from your mistakes. You can do your monthly bookkeeping and accounting swiftly with available customer support.
Partnering With an Accounting Firm
Besides ecommerce sellers, A2X is also reliable for accounting firms. If your plate is full of tasks in running your ecommerce business, you can delegate bookkeeping and accounting to expert ecommerce accountants.
Pick a firm that uses A2X, especially if your accountant uses a cloud-based accounting software that extracts data from your Amazon, Shopify, Etsy, Walmart, and eBay accounts.
You can rely on the firm for data accuracy and timely financial updates with the proper software. You can also check other accounting tools your partner firm uses. Seeing Quickbooks, Xero, and Sage accounting tools is a good sign that the agency knows what they're doing.
Are There Possible Downsides When Using A2X Accounting?
A2X accounting software sounds like the perfect tool to manage ecommerce accounting. To some, A2X is even the gold standard. However, there may be features that can be off-putting to some users. Consider those first before using this software.
Difficulty Learning the Interface
Most people that use A2X are accounting firms and professionals. According to some ecommerce business owners, learning and understanding how to use and navigate the interface takes some time. If you subscribe to the Mini plan, you must experiment and learn the software independently.
However, when you subscribe to higher plans, you can enjoy one-on-one onboarding with an A2X specialist to teach you how to use the software and its features. So if you have the budget to upgrade your plan, go for it!
Expensive Compared to Other Accounting Software
A2X could be pricey if you run a small business. There are free accounting software options, and some software starting plans are not more than $5. A2X software's most basic plan starts at $19 a month. Their pricing is almost four times more compared to other software.
However, A2X is very convenient for Amazon and Shopify sellers. Its features are designed to automate and address your accounting needs with just a few clicks. If you can stretch your budget a few more dollars, you'll know that your accounting is in good hands with A2X.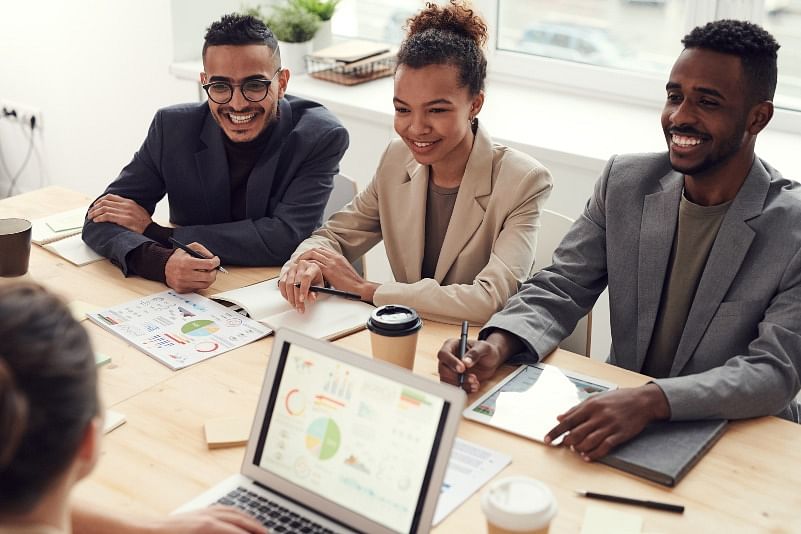 Source: Photo by fauxels from Pexels.com
Maximize the Power of A2X Accounting With Unloop
A2X Accounting is a great tool for managing your business finances, and we highly recommend using it. It offers a wide range of features, including integration with other financial management tools, generating detailed reports, inventory management, financial reconciliation, and more.
In addition, the customer support team is available 24/7 to help you with any questions or problems that may arise. So, if you're looking for a way to keep track of your business finances, give A2X Accounting a try!
Suppose you don't feel confident implementing these changes yourself, no problem! Unloop can help.
We have a team of bookkeepers well-versed with A2X, and we also use reliable accounting tools, including Quickbooks and Xero. We would love to partner with you to take your ecommerce businesses to the next level. So call us today, and we'll let you know how we can help!