Disclaimer: Please note this article is not financial advice. The purpose of our blog is purely educational, so please consult a professional accountant or financial advisor before making any financial decision.
Wise-Xero Integration is a powerful combination that can do so much for your business. Through this integration, you can say goodbye to manual data entry and transfer complications and delegate your time and effort to other important tasks that matter. But why stop there? In this article, we'll delve into 8 more seamless Xero integrations you can leverage for your business.
Boost Xero's functionality with features like invoice tracking, automated payment reminders, and expense management. Whether you are a small business owner or a financial professional, exploring these integrations will improve the efficiency of your accounting and booking processes immensely. Which integrations are these? Let's take a look!
Wise-Xero Integration
Connect Wise to your Xero accounting software and have a powerful tool that can streamline your financial operations. This integration allows you to efficiently manage your transactions, bills, and payments. Here's how to do that:
Start by logging into your Wise business account and navigate to the 'Integrations' tab.
From there, select 'Connect to Xero' and authorize the connection.
You can then choose the organization you want to connect with and select which Wise accounts should be linked to Xero.
Automated Updates
The easy setup lets you import and synchronize Wise activity and balances with your Xero accounting software. Wise transactions are automatically imported into Xero daily, saving time and ensuring your financial records remain current. Additionally, you can choose which Wise balances to sync with Xero, giving you a comprehensive view of your cash flow in different currencies.
Bills Payment
The Xero-Wise integration allows you to pay bills directly from your Wise account by importing them into Xero. Upon successful payment, Xero will mark the bills as paid and update the corresponding data in your accounting records accordingly. This seamless connection saves you time and reduces the risk of errors when managing your accounts payable.
Seamless Currency Conversion
With Wise's integration into Xero, managing international transactions becomes a breeze. Wise's sophisticated currency conversion capabilities ensure that you're always getting the best exchange rates, saving your business money on cross-border transactions. Say goodbye to the complexities of manual currency conversions and hello to accurate and cost-effective financial management.
Xero Bank Connections
Integrating your bank account with your accounting software can save you time and effort when managing your business finances. Xero's bank integrations help small businesses tailor their processes, automate transactions, sync data, and enable them to pay bills more efficiently.
Automatic Imports
Connecting your PayPal account with Xero makes managing and doing business transactions easier. This connection means you no longer need to manually upload financial information, making it much easier to maintain up-to-date records. Furthermore, this integration helps you manage multiple currencies, ensuring compatibility with different clients and suppliers worldwide.
Pay Bills
Another advantage of connecting your bank account to Xero is paying bills directly from the software. By importing your bills into your bank account and setting up Xero Pay, you can effortlessly send payments to your merchants in just a few clicks. You can also enable settings that automatically mark bills as paid in Xero once the payment has been processed.
Track Account Activity
Tracking your account activity becomes simpler with a bank and Xero integration. You can view your transactions, balances, and expected payments all in one place, making monitoring your cash flow easier and planning for future expenses. This integration ensures that your financial data is always accurate and updated, improving the overall efficiency of your financial management.
Receive Money and Pay Bills With Stripe
Integrating Stripe with your Xero account can significantly improve your business's financial visibility and efficiency in receiving and sending payments. By connecting these two platforms, you'll be able to streamline your payment processes and make managing your finances simpler and more organized.
Accept Payments
One of the benefits of Stirpe is the acceptance of customer payments made through credit and debit cards, ApplePay, and GooglePay. Stripe ensures that all major card types are accepted, and the transaction data will be automatically recorded in your Xero account. You'll see these transactions in the books as income and revenue, making it easier to track your cash flow.
Pay What You Owe
You can also use the Stripe-Xero integration to pay bills from your Xero account. By linking your Stripe business account to Xero, you can manage supplier bank account details, pay bills in bulk, and even make partial payments directly within the Xero platform.
Invoicing
Adding Stripe as a payment service in Xero also allows you to apply Stripe invoicing. Customers can click the "Pay Now" button and send payments conveniently. This can reduce the time you spend chasing payments and make it more convenient for your customers to fulfill their obligations.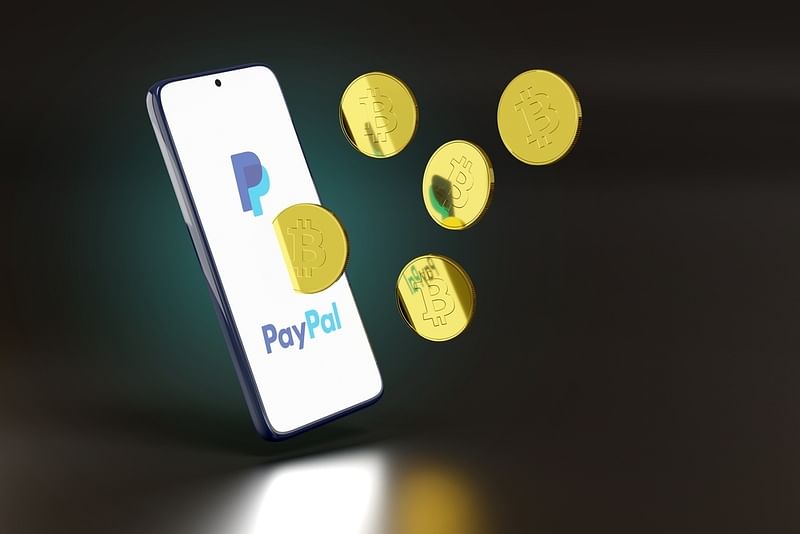 PayPal In the Xero System
The PayPal-Xero integration works harmoniously to eliminate manual data entry. Every transaction made through PayPal, whether it's a sale, refund, or fee, is automatically synced with your Xero account. This streamlines the reconciliation process, ensuring that your financial records remain accurate and up-to-date.
Send Payments and Get Paid
Connecting your PayPal account with Xero makes it easier to manage and do business transactions. When you add PayPal as a payment service, your customers can easily pay their invoices online using their PayPal account. You can also accept payments via PayPal Credit and Venmo, providing more options for customers to settle their bills.
Invoice Processing
One significant advantage of integrating PayPal with Xero is the convenience of invoice processing. This feature lets business owners do seamless invoice tracking as Xero automatically marks invoices paid through PayPal.
Automatic Updates
Worrying about importing PayPal transactions to Xero is a thing of the past since you can now set up PayPal direct feeds to import your transactions daily automatically. This functionality helps you keep your books up-to-date by automatically syncing payments, fees, and transfers.
Automated Transactions with GoCardless
When managing your finances, automating transactions can save you time and effort. That's where the GoCardless for Xero integration comes in. This powerful tool allows you to connect your GoCardless account to Xero, enabling seamless payment processing and automatic transaction updates.
Integrating GoCardless with Xero
Here are the steps to integrate Xero with GoCardless:
Create a GoCardless account.
Connect it to your Xero account in the invoice or payments services section.
Authorize GoCardless to collect payments, especially recurring ones, on your behalf. By connecting
With over 70,000 businesses using GoCardless to get paid on time, you can trust this integration to streamline financial management.
Minimize Late Payments
The benefits of this integration are plentiful. For starters, you can expect to get paid up to twice as fast because the payments are automatically collected on the due date. This means no more chasing after late payments or stressing over unpaid invoices. Instead, you can focus on managing and growing your business while GoCardless handles the payment collection.
Real-Time Financial Insights
In addition, the integration syncs your transactions and payments with Xero, allowing you to have real-time insights into your finances. You'll see your most updated cash flow quickly, which you can use as a guide in your financial decision-making.
Cashless and Cardless Payment With ApplePay
Integrating ApplePay with your Xero account provides a seamless payment experience for your customers. Using a cashless and cardless payment system opens doors to improved efficiency, cost savings, and higher customer satisfaction levels.
Bills Management
Connect your ApplePay account to Xero to easily manage bills and transactions. Once connected, ApplePay transactions will automatically appear in your Xero account, making it easier to manage your bills and payments from one platform.
To make a payment using ApplePay, customers can select it at checkout, and their bank account will be debited with the invoice amount. This integration also allows you to pay bills directly to your suppliers, simplifying the payment process for you and your customers.
Cardless Transactions
Using ApplePay with Xero eliminates the need for physical cards, enabling secure, instant payments. When your ApplePay is connected to your Xero account, it will allow you to sync important data such as bank balances, transactions, and account details, providing critical real-time insights into your business finances.
Multiple Currencies Support
One of the advantages of using ApplePay with Xero is the support for multiple currencies, making it ideal for businesses with international clients. Utilizing the ApplePay-Xero integration, you can reduce currency conversion fees and simplify payment across different currencies.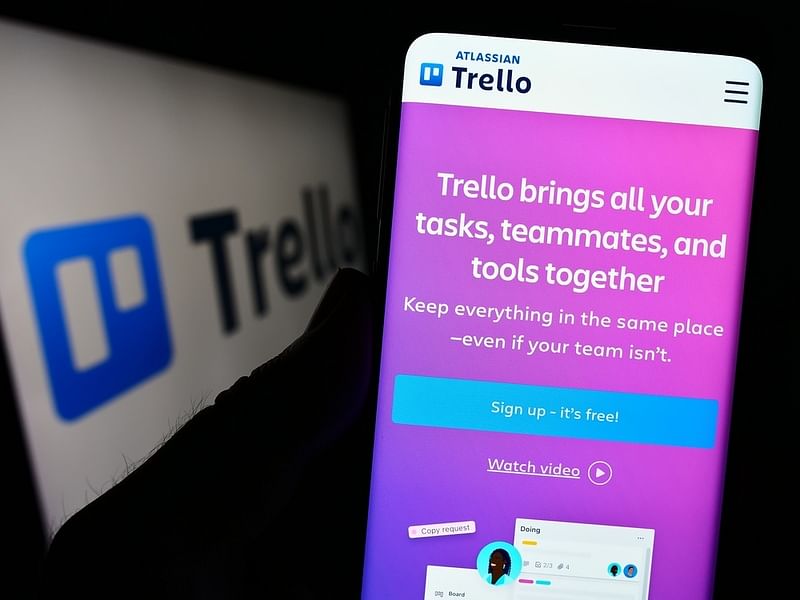 Manage Teams, Monitor Projects With Trello
Through Xero and Trello integration, you can seamlessly manage your accounting and project management activities. While Trello helps you keep track of team tasks and project time, Xero ensures that you can efficiently pay bills, monitor transactions, and update account balances.
Project Management
Linking your Trello and Xero accounts can significantly enhance your team's productivity and simplify project management. Trello is a powerful task allocation tool that lets you track project tasks and time. Integrating it with Xero Projects can bring more efficiency to your small business operations.
Time Tracking
When you connect Trello to Xero Projects, you can easily monitor your team's work in one place. Tracking time in Trello using Xero Projects gives you a comprehensive view of the hours spent on various tasks. You also do not need to switch between platforms—you can organize your team's time and schedule using the same tool.
Gusto Payroll Xero Integrations
Managing your financial data and payroll efficiently is crucial as a small business owner. Gusto Payroll-Xero integration can help you streamline your processes from managing workforce payroll, eliminating manual data entry, and being multiple-currency friendly.
Manage Employee Payroll
Gusto Payroll, a powerful cloud-based payroll solution, can help you manage your employees' payroll, payments, taxes, and more. By integrating Gusto with Xero, your accounting software can automatically sync and update data related to payroll, earnings types, departments, and tracking categories. This connection ensures consistency between your payroll and accounting records, which is essential for your business's financial health.
No Manual Data Entry
Connecting your Gusto account with Xero is relatively simple. After you've set up your Gusto Payroll, a new menu tab appears in your Xero organization, allowing you to manage employee payroll data and tax-related information. No more manual data entry, as this integration syncs your bills or journals for Xero Business and journals for Xero Partner.
Multiple Currencies
The Gusto Payroll Xero integration also supports multiple currencies, allowing you to manage international payments effortlessly. You can add and configure various currencies in your Xero settings to suit your business requirements. This integration's flexibility makes it highly efficient in handling cross-border transactions.
Manage Contacts with Gmail and Office365
Efficiently managing your business contacts is crucial for smooth operations. Integrating Xero with Gmail and Office365 can assist you in contact management and affect your business positively in the ways enumerated below.
Sync Customer and Supplier Contacts
Connecting Xero to Gmail or Office365 allows you to seamlessly sync customer and supplier contacts with your email, enabling a centralized and easily accessible platform. This way, you can keep track of all your contacts and transactions without switching between applications.
Create Lists and Groups
As part of the Xero contact management features, you can create lists and groups to organize your contacts better. This connection also makes creating and managing your contacts' transaction history easier, including invoices, payments, and expected payment dates.
To connect Gmail or Office365 with Xero, navigate to the settings menu and follow the simple setup process. Once connected, you will have an integrated platform that allows you to access your contact data in one place. This integration will save time and streamline operations, allowing you to focus on growing your small business.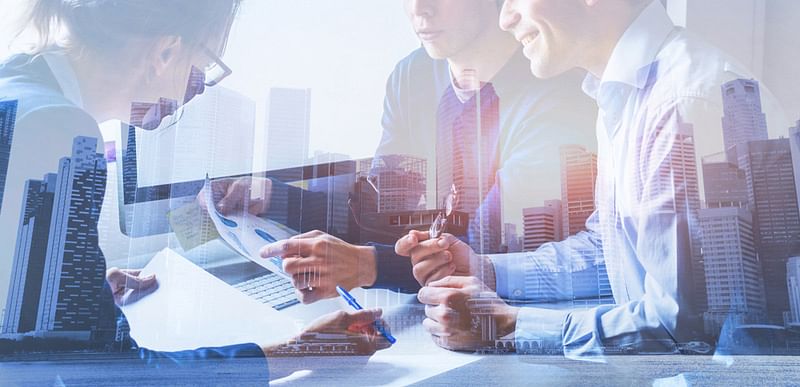 Xero Integration Assistance With Unloop!
The nine tools mentioned in the article offer a comprehensive solution for businesses looking to streamline their financial management processes. These tools also provide seamless connectivity to Xero.
Utilizing these apps can improve your financial workflows and save time. If you are searching for integrations and apps or want to learn about the different software for bookkeeping and accounting, we can assist you. Unloop is a team of accountants and bookkeepers that leverages different software for accuracy and efficiency at work.
We can give you a hand in simplifying your accounting systems. Book a call with us now! We'd be happy to assist you.