Disclaimer: Please note this article is not financial advice. The purpose of our blog is purely educational, so please consult a professional accountant or financial advisor before making any financial decision.
With over 50,000 active businesses, Calgary's business scene doesn't seem to show signs of faltering anytime soon. For this reason, it won't come as a surprise if some (or most) businesses delegate their accounting tasks to top-quality accounting and bookkeeping services, especially those without any background in the field.
Let's list the best accounting firms Calgary has in store for business owners and entrepreneurs like you.
Questions to Ask in Finding the Ideal Accounting Firm
Before you start, it's best to outline the fundamental factors an ideal professional accounting firm must possess. What should you look for to find the best one?
Logically, the first factor that most clients try to assess is the type of accounting services the firm offers. Be it payroll services or managing personal and business taxes, they'll want an accounting firm to lift those heavy burdens off their shoulders.
But searching for the right accounting firm doesn't end with simply checking a firm's services; it's how well they do it. To highlight the key qualities of an ideal accounting firm, we've listed some questions to find the right services for your company.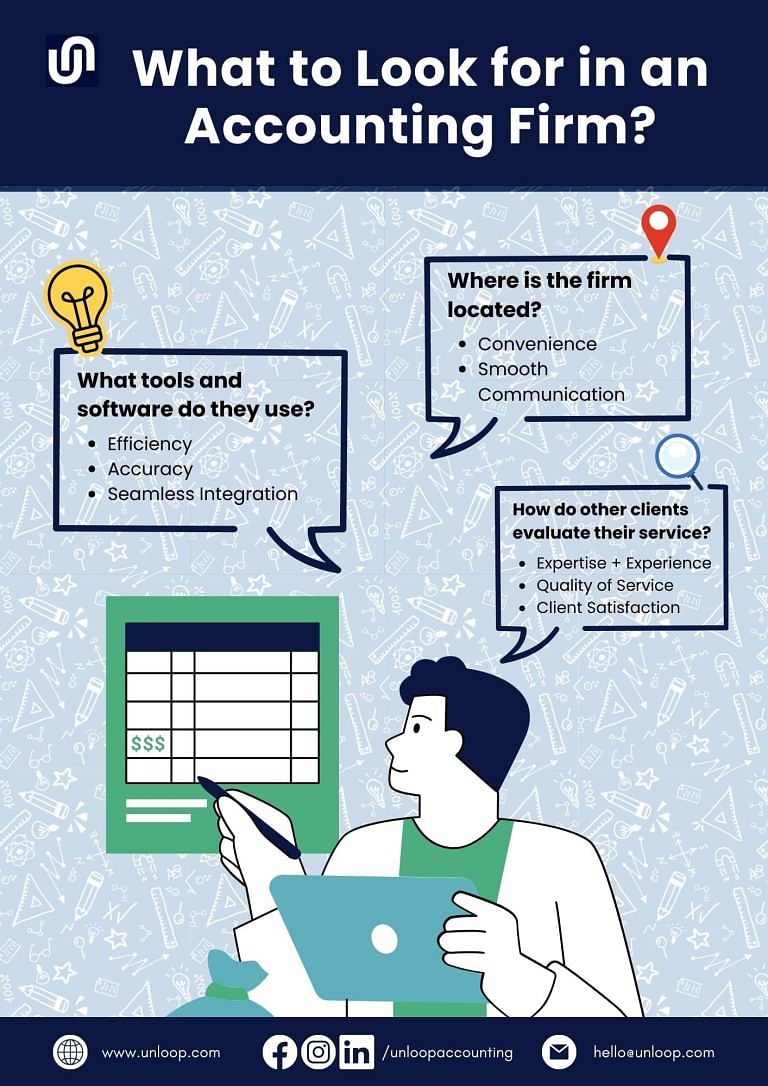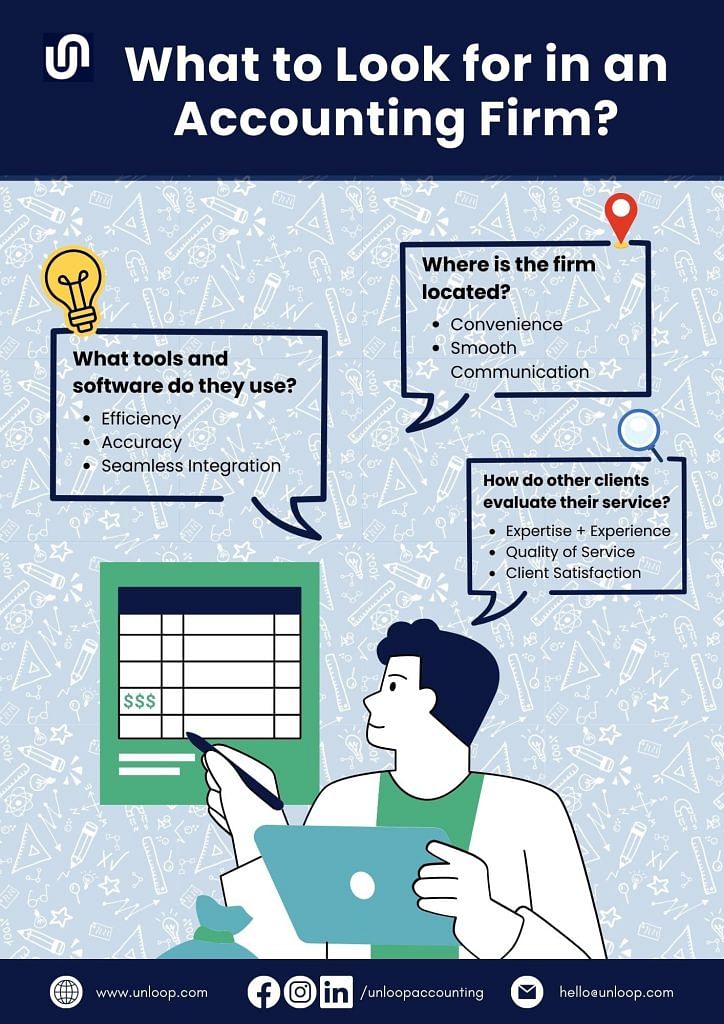 What Tools and Software Do They Use?
Once you've identified which services your business requires, you will naturally start thinking about the firm's tools to manage essential accounting tasks efficiently and accurately.
Knowing what tools and software they use impacts not only their task efficiency but also seamless data sharing and management.
With that, you must ensure their software matches yours for seamless data integration. You and your hired firm can collaborate in real time, allowing quick accounting resolution. Most importantly, having the same tools and software with your firm ensures data security and protection, considering you will have a similar data security system with the firm upon data integration.
How Do Other Clients Evaluate Their Service?
Like how an interested customer would read product reviews, running a background check on the firm through client testimonials is crucial. From this brief check, you can assess their
expertise,
experience in the field, and
service quality.
These reviews can show you how well they communicate with their clients. They can also reveal how the firm handles inevitable road bumps and indicate the overall level of client satisfaction.
Where Is the Firm Located?
You may think that location won't matter when selecting an accounting firm, but plenty of factors are linked to where the firm is. Most companies prefer to hire nearby firms for convenience, improved efficiency, and smooth communication.
The firm's location isn't limited to where it is physically situated. With the advancement of technology and the internet, running an accounting firm remotely and through cloud-based systems is possible.
7 Best Accounting Firms Calgary Has to Offer
Piggybacking off of the previous discussion, learning the accounting firm's tools, testimonials, and even location is just as critical as knowing their services.
If your business is Calgary-based, today's your lucky day. Below are the best seven accounting firms in the area.
1. Versatile Accounting & Tax
Ideally, tax registration is a must the moment you open for business. However, many entrepreneurs choose to delay this step until tax season comes. 
Do not make the same mistake and save yourself from the stress. Versatile Accounting & Tax is an accounting firm in Calgary that can handle corporate taxes, goods and services tax, personal tax planning, filing, and compliance.
The firm's bookkeeping services include monitoring your business or nonprofit organization's financial status and payroll processing. They also offer audit and review engagement as part of their assurance services.
2. MMT Chartered Professional Accountants
Whether you are a doctor, a lawyer, a dentist, a real estate agent, or a business owner, you'll find the services offered by MMT Chartered Professional Accountants satisfactory to your needs. Here's a preview.
Assurance and Accounting
Business and Corporate Tax Filing
Business Advisory
Trust and Estate Tax
Personal Tax Filing
Financing Advisory Services
3. Shajani LLP Professional Accountants
Analyzing, planning, and forecasting your finances are just as necessary as monitoring your cash flow and staying on top of ever-changing tax regulations. Luckily, you can get all these services from Shajani LLP Professional Accountants.
A Calgary-based chartered accountant from the firm can help you with the following:
Tax Planning
Financial Statements (compilation, review, and audit)
Consultation
Bookkeeping
That's right! You can now minimize your tax expenditure or keep your records well-organized, all while setting a course for financial success.
4. Jibe Accounting
Businesses should always have accounting, whether a startup or a big one. For fledgling enterprises, it ensures sound decision-making and business growth. For larger businesses, it contributes to long-term stability and success.
Jibe Accounting caters to both—ranging from physical and online startups to small businesses. Professionals like consultants, real estate brokers, and investors can also access their services.
Some of them include:
Corporate and Personal Taxes
Tax Planning and Incorporation
Financial Statements
Bookkeeping
5. Geib & Company
Family businesses tend to be informal, but that doesn't mean you don't need to track your expenses, income, losses, and profit. Geib & Company's services are for family businesses, among other sectors. Their expertise spans around the following areas:
Corporate Accounting
Small Business Accounting
Professional Accounting
Construction Accounting
Under each leading service are bookkeeping tasks, where you can keep your financial records in order. They also offer assurance and financial reporting to guide you in your current business status.
6. KD Professional Services
KD Professional Accounting Services (Calgary) is your go-to for comprehensive financial management, from accounting needs to strategic decision-making. It covers services for business and insurance, turning money into gold, and other benefits.
The firm is also extremely helpful for small to medium businesses. Their range of services includes the following:
Corporate Services
Tax Planning
Bookkeeping
Audit Support
Personal Tax Services
Incorporating Registry
Financial Analysis
Financial Reports
Consultation
7. Unloop
If you are looking for small business tax accountants who speak your language and have firsthand experience in ecommerce business management, Unloop has them all.
Unloop has successfully established an accounting business. They aim to replicate its success with other startups and small business owners by delivering custom accounting solutions.
What distinguishes Unloop is its blend of experience and technical expertise, providing accounting services such as:
Accounting and Bookkeeping
Financial Statements
Technological Integration of Reports
Monthly Reporting
Best of all, Unloop offers a risk-free trial of their services, and you can cancel anytime.
Work with Unloop: The Best Firm in Calgary
Starting with accounting early on is a smart move. It will keep track of your finances through the reports, which you can then use to make better business decisions. If you run into any financial issues, early forecasting can help you catch them before they become big problems. With the right planning, you can solve or avoid these issues altogether.
You've seen our list of top accounting firms in Calgary, each offering various accounting and bookkeeping services. Now, it's time to make your choice and create a partnership.
Unloop offers exceptional consulting services and can be the accounting firm you are looking for. We provide excellent accounting support for small to mid-sized businesses all over Canada, including Calgary.
Contact us at 877-421-7270 so that we can discuss our services.