Disclaimer: Please note this article is not financial advice. The purpose of our blog is purely educational, so please consult a professional accountant or financial advisor before making any financial decision.
Unsurprisingly, most businesses switch to cloud-based accounting software. While very helpful, traditional manual data entry using ledgers and columnar is prone to mistakes. If there's an error, you have to find it and edit several entries as a consequence. It's a grueling process for non-accountants because it takes up a huge chunk of time.
Fortunately, the rise of computer technology has transformed the business world. Cloud accounting software has been invented and proven to help minimize errors and process financial data. The competitive online accounting software market also makes it easy to acquire them, so ecommerce business owners like you can get in the wagon easily.
Before replacing old-school ledgers and journals with a cloud-based tool, let Unloop give you tips and recommendations on how to best use cloud accounting software.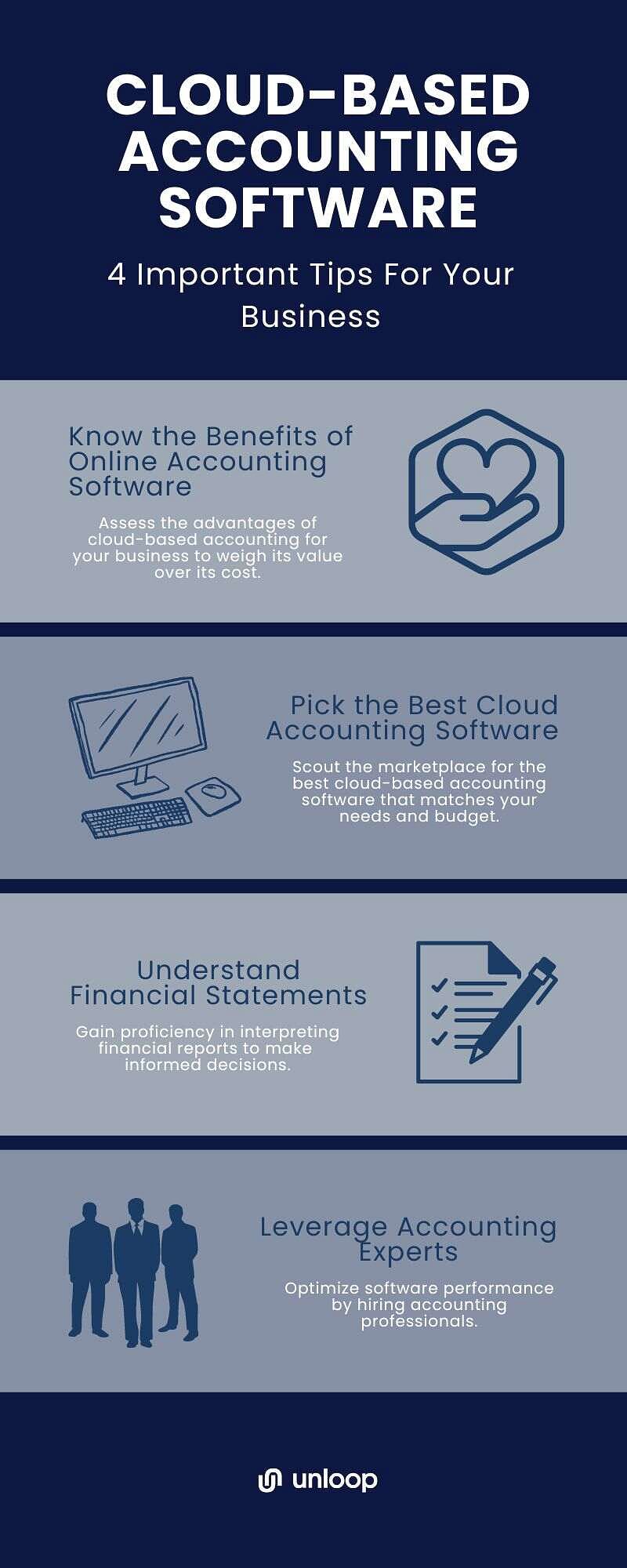 Tip #1: Know the Benefits of Using Online Accounting Software
Although signing up for cloud bookkeeping and accounting software will add to company costs, the investment is worth it in the long run. Here are some top benefits you'll reap when using bookkeeping and accounting programs.
Automated Data Collection and Monitoring
Accounting software can make data collection and monitoring stress-free. This is because you can integrate information across all your platforms and tools.
You can also add the following in the accounting system from different ecommerce platforms like Amazon or Shopify:
Tax software
Optical character recognition (OCR) tool
Human resource management tool
Customer relationship management program
Various payment gateways.
Accurate Computations
When generating different financial statements, lots of computations can occur. After collecting and monitoring data that will be included in the statements, the software can also do the calculations for you. Whether it's the computation of your company's profit, owner's/shareholder's equity, taxes, assets, or liabilities, you'll know the details immediately through help from the software.
Skip the hassle of inputting formulas on Excel sheets, which are prone to human error, and rely on accurate outputs from software instead.
Easy Generation of Reports
When data collection, monitoring, and computation are automated, generating reports will be easier. It is more convenient when using a bookkeeping and accounting program because these tools already have templates for the different financial statements you need. Pick a report you need to generate; the software will do all the work for you.
Tip #2: Pick the Best Cloud Accounting Software
Whether you have a physical or online business, recording transactions as accurately as possible is important. You can achieve this by enhancing your accounting processes with a cloud accounting software solution and other accounting applications run by accounting professionals. With that, let us give you a shortlist of tools you can explore and decide what fits your business needs.

Our Best Pick: QuickBooks Online (QBO)
QuickBooks was developed by Intuit Inc.— an American software company that also created other widely used financial tools such as TurboTax and Mint. QuickBooks was launched in 1983 for small and medium-sized businesses. As of writing, QuickBooks is now a popular accounting and financial management software in the United States, with an 80.88% market share and more than 26 million users.
QBO is an accessible cloud accounting software with guaranteed scalability, functionality, and flexibility. You can customize this application to better suit your accounting needs. Double-entry accounting is easy with QBO and allows you to enjoy simple record-keeping that generates comprehensive financial reporting capabilities.
Hundreds of third-party applications can integrate with QBO, which makes information sharing faster and easier. Many professionals in finance and accounting are familiar with QuickBooks, which means you can tap a large pool of accounting pros to handle a QBO-powered cloud-based accounting system. You can make purchases, create invoices, and send bills easier with QuickBooks.
At $15 per month, you can enjoy QBO and upgrade your subscription anytime, depending on your needs. You have nothing to worry about getting started with QBO because it is user-friendly, but it is recommended that you spend an ample amount of time familiarizing yourself with the software.
Sage
Sage has over 3 million users and is also popular, just like QBO and Xero. The software lets you manage finance, accounting, payroll, and other business aspects. Because it is cloud-based, you can access all its features from any device and manipulate records within the cloud solution.
FreshBooks
An award-winning software because of its commitment to its customers, FreshBooks is a fantastic all-in-one accounting software. It allows you to automate many tasks that include payment collection and invoice reminders.
With Freshbooks, you can scan detailed financial reports, conduct various online transactions, connect with your team for a collaborative workflow, and access it using your mobile phone.
Zoho Books
Zoho Books allows business owners, accountants, and bookkeepers to manage a business's finances. You can automate workflows with Zoho Books, and this software assists its end-users in working collectively in different departments to stay in control of payables and receivables.
This software has many features, including inventory management, automatic importing, matching bank feeds, and compiling real-time tracking of projects for invoicing.
Xero
Xero is one of the fastest-growing cloud accounting software companies in the market. It is a New Zealand-based and popular tool among small businesses, holding over 2.7 million users worldwide. Forbes recognized it as the "World's Most Innovative Growth Company" twice.
Xero aims to simplify traditional accounting software for small business owners and allow them to spend more time on revenue-generating activities. Its cloud software feature allows you to create invoices and pay bills by simply clicking a few command buttons.
The good thing about Xero is that it allows unlimited users in all its packages. The software is intuitive, and there are instructions on its website if you want to learn its full potential. These features provide great cost savings for the business owner.
A2X
A2X is a third-party application that allows integration to cloud-based systems such as QBO and Xero with online marketplaces such as Amazon, Shopify, Etsy, eBay, or Walmart. It was structured according to the rules and processes of leading ecommerce financial experts.
This third-party software offers accuracy, and its creators believe every business should enjoy stress-free accounting. A2X caters to small retailers, major market players, and anyone who deals with accounting data.
Side Tip: How to Select the Right Cloud-Based Software for Your Business
There are tons of cloud-based accounting applications to choose from. However, not all of them are good for your business, and you must consider a few things.
Understand what your business needs.
Observing the market landscape and how your business's internal processes serve it is very important. From there, identify the parts in your accounting system that need improvement and upgrade. Reviewing the processes helps you determine what your business lacks regarding sustained growth.
Talking to your fellow entrepreneurs or business owners is also a good move. Ask for tips, innovative tools, and strategies that have helped their businesses grow.
Do your research.
The web is always accessible. Use the internet and conduct intensive research about business applications that are in demand.
Once you find tools for your business, allocate a budget for their initial payment and subscription. You must research whether they have adequate resources to train you and your staff. Everyone must understand how to use these tools before committing to them.
Consider the devices you have.
Always remember that every software has a unique setup, and you have to evaluate if it's the best cloud-based accounting software for MAC OS or Windows.
Amazingly, most of the cloud-based accounting applications in our list are user-friendly and customizable. To get the most out of the software you choose, contact the provider's customer support team and allow them to help you.
Create a shortlist.
After all the internet research, software evaluation, and accounting professional interviews you've done, make a shortlist of software and validate each. Determine the compatibility, price, and testimonials. This list will make assessing and choosing the software to invest in easier.
Finalize and make a decision.
After rounding up your potential software, it is time to finalize and decide. We recommend getting a trial version of the software before you select a package that best works for your business.
Always remember: if you are unsatisfied with your decision, you can refer to your shortlist and explore the next software option. Hold onto that list for future reference.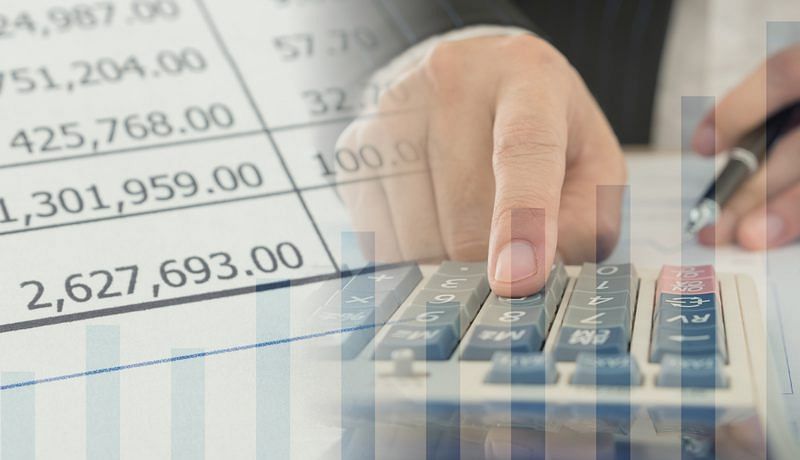 Tip #3: Familiarize Yourself With the Different Financial Statements
Does the capacity to generate different financial statements sound promising to you? You're not alone. However, the numbers and reports will only make sense when you understand their purpose. Let's explore the three fundamental financial statements you should examine and the valuable insights they can provide.
Income Statements
Your company income statement comprises various financial information like the revenue, cost of goods sold/cost of sales, gross profit, operating expenses, operating income, non-operating items, earnings before taxes, and net income. This type of financial report states whether or not your business is profitable.
Cash Flow Statements
As its name suggests, a cash flow statement gives you an idea of how the money flows in your business. You'll gain insight into incoming funds, their sources, company expenses, and their destinations. It details various operating, investing, and financing activities to give you a more in-depth look at your cash flow.
Balance Sheets
Check your balance sheet if you want to check your business assets, liabilities, and owner's/shareholder's equity. The premise is that your business should have more assets than liabilities to ensure you can meet all your financial obligations and make your business thrive.
On the other hand, the owner's/shareholder's equity shows the amount you can give to yourself or the shareholders. The higher your company equity is, the more investors you can entice to invest in your business.
Tip #4: Combine Accounting Software With Expert Assistance
By following the previous tips, you will know precisely the capabilities of bookkeeping and accounting software and how to read financial reports better. You should now be confident you'll get accurate statements and understand any financial deck.
Make your daily operations and business management even easier by complementing your tools with help from experts! These days, many bookkeeping and accounting firms offer complete services to assist you in managing your business finances. Here are some of the benefits you'll enjoy in partnering with them.
Stay Prepared With Statement Notes
Experts from a firm can help you make sense of the numbers and the statements through statement notes. These notes provide extra information about your company's financial statements, including methods, assumptions, guidelines, and other details for accurate calculations and decision-making. Accounting professionals add them without clouding the primary message.
Get Reports Regularly
When partnered with a firm, you can get financial statements and reports regularly or as often as you need. This allows for consistent monitoring of your business's financial health. You can use these reports to know if you are hitting your goals or need adjustments to your strategies for success.
Accurate Financial Statements
When it comes to your business finances, accuracy is a priority. Only when the numbers are correct do you make the right decisions. It is a must for business owners like yourself to make accuracy checks a part of your daily routine. You can get a helping hand in fulfilling this task with an experienced account manager.
Looking for Someone to Optimize Your Accounting in the Cloud? Partner With Unloop!
Investing in bookkeeping and accounting software is essential for generating financial statements and running an effective accounting system for your business. These tools offer convenience and help streamline collecting, monitoring, and computing financial data.
You can improve this further by partnering with experts from bookkeeping and accounting firms. They provide additional benefits such as accurate financial statements, regular reports, and statement notes to help you make informed decisions about your business's finances.
Partner with us here at Unloop so we can assist you with your cloud-based accounting software and financial statement needs. We offer more assistance on top of that. Contact us If you're interested in our bookkeeping services.