Starting a business is a risk. However, it is exciting and it might be tempting to swim ahead into new waters in an attempt to achieve success. Unfortunately, small business owners will have a million things to do. The process of creating a product to sell is only one facet of a business. There's finances, marketing, and advertising, and business owners only have themselves to rely on most of the time.
You often need a second set of hands to help you run a business. Moreover, if there are areas of the business that you're not familiar with, getting an expert may be a wise move for your success. But many business owners are reluctant to hire professionals because of the cost. o you really need one?
Here are some important questions to ask yourself to help you decide if you need a professional accountant.
1. Can I handle my own accounting for a small business?
If you're a certified accountant, managing your business finances will be easy. But let's say you're a beginner in the ecommerce industry. Can you do the accounting by yourself? Assess how much you know about accounting and how sure you are that you can handle your finances efficiently and error-free.
When you encounter double-entry bookkeeping, income statements, cash flows, accounts payable and receivable, and fixed expenses, can you differentiate and identify their purposes? Business finance covers many things, so make sure you can handle whatever applies to your business if you opt not to hire a professional.
2. Can I dedicate time out of my day for accounting?
If accounting for small businesses fits in your skill set, the next thing you need to ask yourself is if you can dedicate time to manage your finances. As a business owner, you have to oversee the different parts of your business, and business owners often get heavily involved in different processes of their business.
Tasks like talking and striking deals with your suppliers, picking up goods from warehouses, fulfilling deliveries, meetings with potential partners, managing your business webpage, and answering messages about your products are just a few of the jobs you must complete daily—especially if you work alone.
After all these tasks, can you still see yourself managing your finances? Finances require accuracy and complete concentration. After a tiring day, are you still up to the task?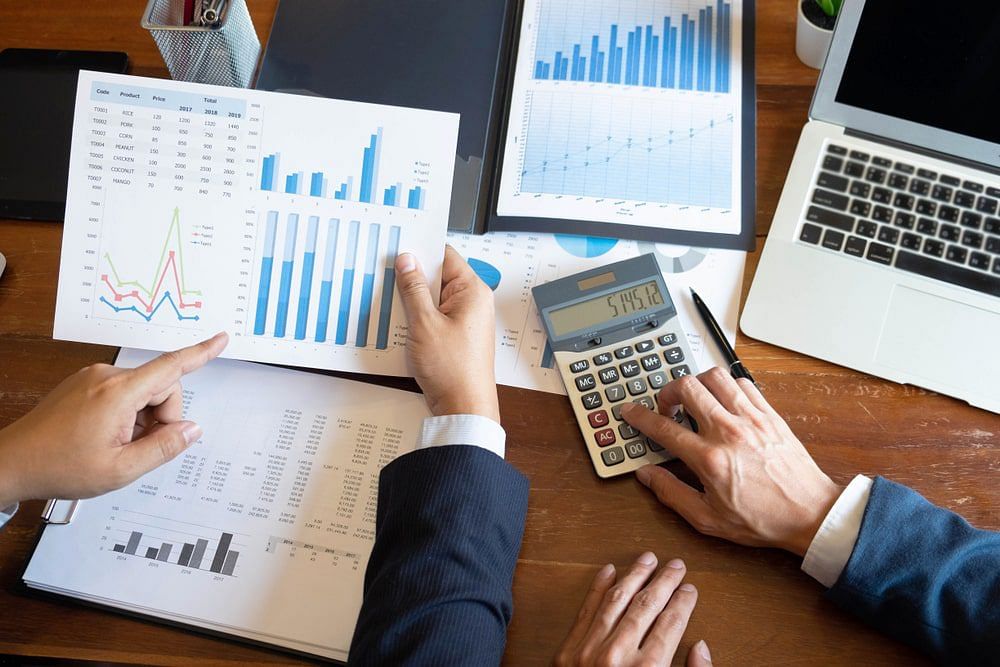 3. What do I know about taxes?
Handling finances also means managing your taxes. Even seasoned people in the business dread managing taxes. There are many taxes levied when you start a business, and different taxes require different declarations and forms. How well-versed are you when it comes to business taxation?
Do you know how to file income taxes? How about sales tax? Do you know the sales tax rate and laws? Do you know how sales tax collection works? You should also be familiar with filing due dates, depending if you file taxes annually or quarterly.
Furthermore, there are also tax exemptions. Do you know the laws that make your products eligible for exemption? Tax exemption can lessen the taxes you pay to the collection agency. You can allocate these funds to further develop your business through investments.
4. Can I afford to hire professional accountants?
Professional accountants do have a standard rate. It may vary depending on whether you hire from accounting firms or look for a private accountant. Of course, the more experience the accountant has, the higher they will charge.
Budget is one of the factors why many business owners opt to forgo hiring professionals. On average, an accountant's hourly rate is $117. Other services like small business bookkeeping cost an average of $200. Research shows that business owners spend anywhere from $1,000 to $20,000 on accounting annually.
This price point may be daunting for individuals fresh on the market. One thing you can do is hire accountants in a part-time position. This way, you'll still get the help you need without breaking your budget. You can create a schedule when you need your accountant, instead of having them on-call five days a week.
5. Do I need other services instead?
It's easier to handle finances at the beginning of your business. But maybe you need help in other things like organizing and keeping your records clean. An accountant is distinct from a bookkeeper. A bookkeeper does not need to pass state-mandated licensing examinations or a professional accounting degree.
Bookkeepers are trained to organize and record your business's cash flow. They record all the financial transactions so you can track the money that goes in and out of your business. In addition, they can produce financial statements and reports which can say a lot about the health of your industry.
They can provide you with balance sheets to see if your expenses are parallel with your sales so that you can plan your finances strategically. In addition, bookkeeping costs significantly less than accounting, and there are even automated bookkeeping software that won't break the bank.
However, bookkeepers can't do what accountants do. Their main goal is to record all your financial transactions; it is an accountant's duty to interpret and analyze the data. So maybe once a month or every quarter, have your bookkeeper meet a professional accountant for a consultation.
6. What are the roles of an accountant in a small business?
Bookkeeping for small businesses is an advantage, but a bookkeeper's role is limited to your cash flow—no more, no less. So what difference does a certified accountant make? Here are some of the crucial duties a qualified accountant has to perform for your business.
The accountant ensures that all financial documents are accurate and comply with tax laws and possible changes.
Accountants are primarily responsible for managing your business's taxes. They make calculations to ensure you pay the right tax and file it on schedule to avoid penalties.
Accountants can assess your financial data. With this, they can give you tips to further your business growth, and they can identify potential issues and give you solutions to help you strategize.
Accountants can do business forecasting, which is useful for planning. They can also do risk assessments, cost reductions, revenue development, and income maximization.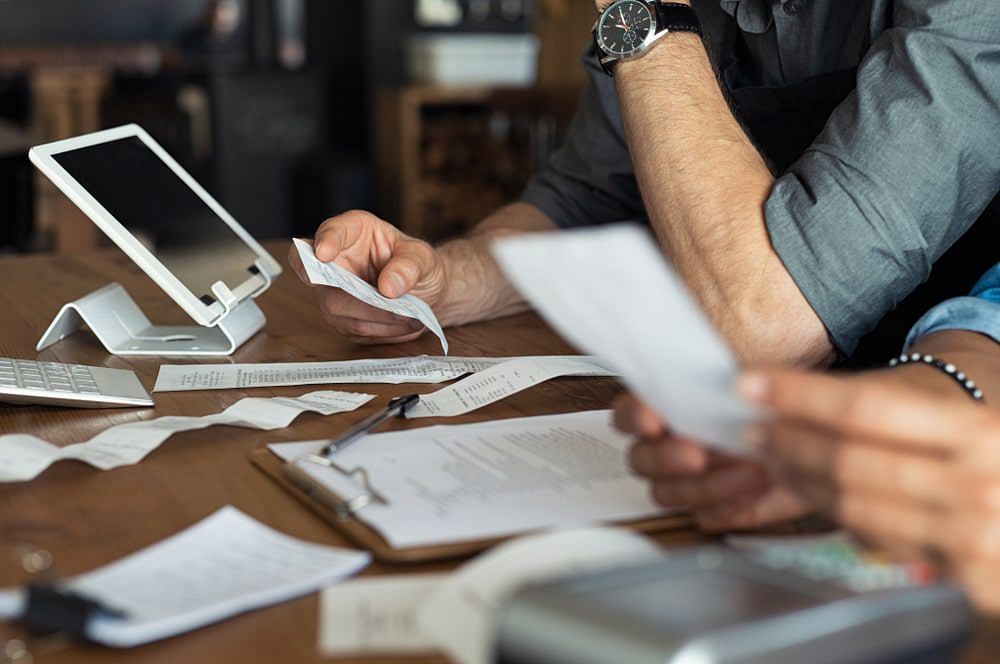 Final Thoughts
Ask yourselves again, "Do I need an accountant for my small business?" It's not a requirement for every business, but it's a huge advantage. At the beginning, hiring an accountant may seem unnecessary. But as your business grows and a lot of cash comes in and out, an accountant will make sense of all the financial data to make sure your business's overall financial health is in order.
If you're considering getting an accountant, Unloop offers the best services for ecommerce sellers. We have professionals that can help you navigate different aspects of your business. Our services include payroll management, income tax, sales tax, accounting, and bookkeeping.
Book a call with us now and consult with our experts. Let us help you carve your way to success.