Disclaimer: Please note this article is not financial advice. The purpose of our blog is purely educational, so please consult a professional accountant or financial advisor before making any financial decision.
The day is almost over, but the list of department meetings, client calls, and supplier meetups is far from done, but you still push through as visibility on everything that is going on with your business is your top concern. The tasks can be both challenging and assuring. As a business owner, you need to ensure that all parts of your business work well and towards the goals you set.
When it comes to financial goals, you can make your day a bit less overloaded with tasks if you have bookkeepers monitoring the money coming in and out of your business.
We'll discuss here the seven basic services you'll get from bookkeepers and what work arrangement is best for your business.
Bills monitoring
Running a business is slightly the same as running a household only that your business has—more bills to monitor! Some of the bills you need to record are the following:
Office rental and utility fees
Employee salaries
Loans and debts to pay
Supplier payments
Company subscriptions
Expenses from different departments
All accounts payable
These are just some of the general bills you need to pay. Of course, the bigger the company, the more bills to account for.
Invoice management
Together with bills monitoring are the creation, recording, and distribution of invoices. Without a bookkeeper, you can pay all your dues, and forget the tracking afterward.
The bookkeeper will ensure that everything is recorded, so when the accountant needs expenses data, a complete record with proper documentation can be provided. With the help of technology, this task is made easier. There are bookkeeping software that allows the storage of receipts, photos, and invoices.
Income and accounts receivable documentation
The bookkeeper also documents all the income from actual sales, accounts receivable, and from company assets for both cash flow and profitability checking. Since the bookkeeper also monitors the expenses like taxes and debts, it will be easier to generate reports on gross income and income pre and post-taxation.
Income information is important in growing your business as this is the report investors and future partners would like to see—your business profitability.
Dealing with bank records
The bookkeeper may or may not be the actual person who talks to the bank, but part of bookkeeping administration services is checking all bank transactions and credit card accounts.
Bank and credit card details must match all the expenses and income documents recorded by the bookkeeper. If there are items not accounted for even after rechecking, you can enact an investigation as there may be fraudulent money coming in or out of your business.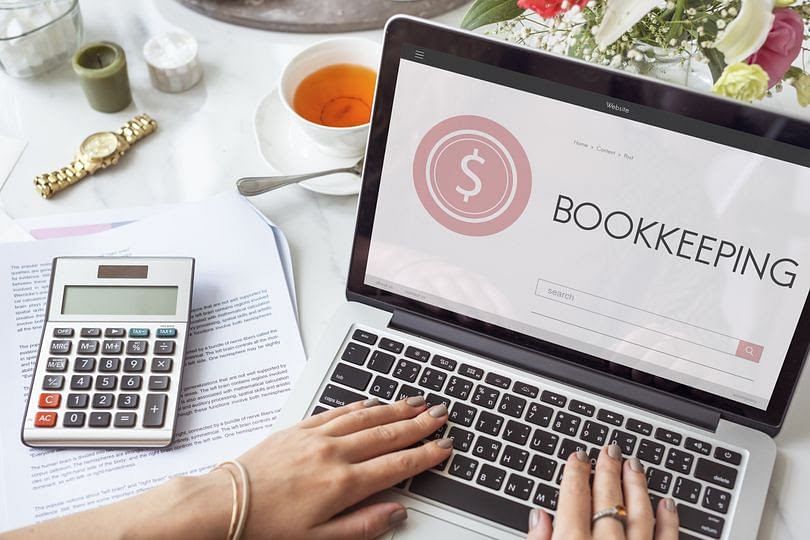 Streamlining company financial processes
Bookkeepers are not only concerned with their ledgers and software that show all financial transactions of the company. They are also great team players who coordinate with different company departments for all money-related transactions.
To make everybody's time well-spent in the office, the bookkeeper creates a streamlined process of submitting all the income from sales and assets and expenses from purchases, debts, and subscriptions. Think of the bookkeeper as your money tracking executive assistant.
Payroll processing
The payroll is one of the many areas of your business where you always want to be accurate as other people are depending on it. Making mistakes can mean demotivation of employees or even loss of trust. Having bookkeeping services for business means there will be a person solely dedicated to doing the following for your employees' salaries:
Ensuring accuracy of salary calculations
Deducts taxes and other mandated benefits accurately
Adds incentives (if any)
Employee loan deduction
Payroll file management
Getting all data prepared for accounting reports
How often do you have your business financial reports? With remote bookkeeping/Calgary-based bookkeepers working with you, you can make the reports as often as you can as all the expenses and income are accurately monitored.
Your company accountant can generate reports easily when the data needed is readily available from the bookkeeper. Looking at raw transactions would help, but reports are easier to understand with graphs and tables made by an accountant.
Now, after knowing all the bookkeeping services Calgary-based and remote firms can offer, you might be thinking of signing up for a service. Let us help you know whether you need a part-time, full-time, in-house, or outsourced bookkeeper.
Calgary Bookkeeping Services: Full-Time/Part-Time, In-House/Outsourced
Whether you are thinking of hiring a bookkeeper part-time, full-time, or outsourcing to bookkeeping firms (Calgary or remote services), you are on the right track as you know you need to hire one!
Consider the following:
The size of your business
Number of employees for the payroll
Company departments to acquire financial details from
Number of suppliers to track
Assets and income sources to document
The data you want to track
A part-time, outsourced service may work for smaller businesses, while a full-time, in-house bookkeeper would be helpful for bigger companies. Yet, with the advent of technology, full-time, outsourced bookkeeping consulting services also work.
Partner With Our Remote Team
We are Unloop, and we help business owners selling on, but not limited to, Amazon, Shopify, Walmart, and Woocommerce. Let us help you track your finances, so you can make well-thought decisions and scale your business!
You can put off your plate bookkeeping and accounting tasks and spend your extra time monitoring other equally essential business operations with our remote team. Get all your financial assistance anywhere you are in the world!
You can call us at 877-421-7270 to get started. Talk to you soon!