Disclaimer: Please note this article is not financial advice. The purpose of our blog is purely educational, so please consult a professional accountant or financial advisor before making any financial decision.
So you have finally achieved your long-time dream of creating and managing a small business. But, unfortunately, dreams like that don't just stop after you've earned enough. Your success needs to be protected by making sure your finances are in check. This is why if you want your business to grow, you need to know a few bookkeeping tasks. However, bookkeeping might be an additional task that will weigh you down in the long run. Don't worry; there are professional bookkeeping Vancouver services that can help you manage your finances so you can focus on other responsibilities or enjoy more free time.
This article gives you an idea of the bookkeeping services you or your bookkeeper need to know and manage to keep track of your business.
Balance Sheet, Cash Flow, and Monthly P&L Statements
Monthly financial statements are the key to ensuring that your business is on track. But, as a business owner, you're probably too busy with day-to-day operations to keep an eye out for potential risks or problems. That's why it makes sense for you to get monthly bookkeeping services Vancouver can offer to monitor all aspects of your business.
Detailed business reports are essential to financial planning and cash flow projections. Your monthly statements of profit and loss, balance sheet, and cash flow will provide you with a snapshot of your company's fiscal health so that you can make informed decisions about its future growth potential. For example, you'll be able to compare how much money was brought in versus how much was spent on expenses. In addition, by looking at your monthly statements, you'll be able to see if any changes need to be made concerning your product prices or marketing strategies.
Bookkeeping Automated Software like Hubdoc or Dex
Hubdoc and Dex Bookkeeping and an expense management application that you or your bookkeeper can automatically use for financial data such as receipts, bills, and other information. You need to sync your accounts from different vendors once, and this software will record all the past and incoming invoices. For example, with Hubdoc, if you want to sync your Paypal receipts along with other overall receipts, you need to click the Paypal icon and log in your username and password once. After that, it will automatically sync with your account.
What's great with software like these is that it eliminates the time and effort of data entry and sifting through a mountain of papers. For example, you only have to take a picture of your receipt and upload it using a computer or mobile device or send it to an app-generated email. Additionally, it has a mobile app version so you can check your finances anytime.
Accounting Automated Software like Quickbooks and Xero
You might be confused why you need accounting software when you already have a bookkeeping one. Xero and Quickbooks are software that you or your accountant can use to extract or reconcile data from your bookkeeping app. So when your bank, your transactions, or your expenses are synced with the software, you can use it for creating reports. Most importantly, this automated accounting software includes invoicing and payroll, an added feature that bookkeeping apps don't have.
This includes account reconciliation, where you make sure all transactions in your accounts like credit cards or bank balances match financial records. It also includes creating invoices and making payments. Other features include invoice reminders, email support with experts in the industry, customized reports with graphs and charts to give you a visual representation of your company's financial status, custom price list for customers that will automatically pop up when they view or purchase an item on your website based on their location.
Unlimited Financial Accounts Handling
Vancouver bookkeeping services experts recommend that you get monthly bookkeeping services from a professional who will handle all of your company's financial accounts. This means unlimited account handling for your business, which can help you save time and money because it eliminates the need to hire additional staff or train existing employees on how to do this task.
By outsourcing these responsibilities, you can focus more on growing your business. For example, you'll be able to allocate resources into expanding company operations or starting up a new one without worrying about potential risks and problems because there's someone else keeping an eye out for them.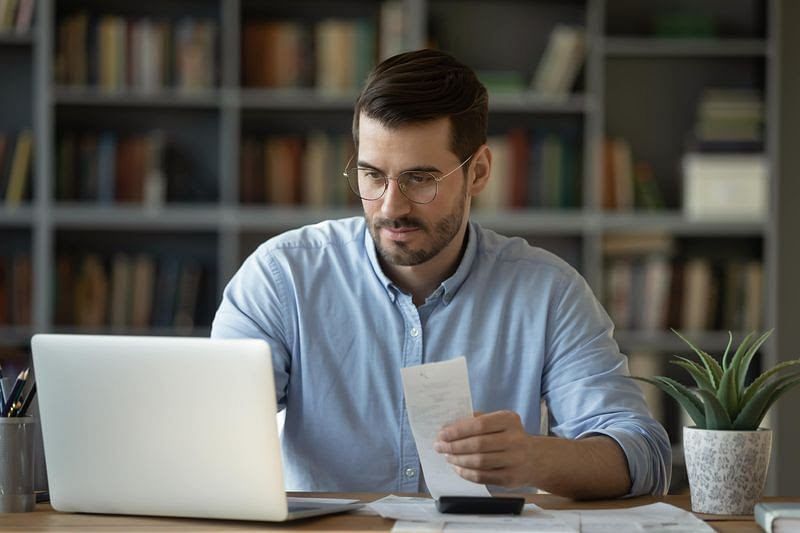 Let Us Help You With Bookkeeping Tasks
Bookkeeping services Vancouver BC that offer the mentioned features will help you keep track of your business finances, so you will always know how your business is doing. Unloop offers these services monthly and more and even has an option for a more customized service catered to only what you need. In addition, we will happily migrate the data for free if you are already using a different accounting or bookkeeping software.
If you are interested in Unloop services, then book a call or get in touch with us through the number 877-421-7270. We look forward to helping you grow your business!