We cannot overstate the importance of bookkeepers in businesses. When an accountant is absent, they perform tasks to fill in the gap. The bookkeeper's job generally ranges from recording financial transactions and documenting payrolls to making financial statements and more.
The main objective of a bookkeeper is to remain transparent and ensure that employees and employers alike are updated about the company's financial landscape. That being said, we want to help you understand the value of bookkeeping services, how they handle the financial decision-making of the business, and what values a successful bookkeeper possesses.
If you are an online seller without a background in financing, this is your chance to look at bookkeeping in Mississauga. Read on and find out more!
Importance of Mississauga Bookkeeping Services
Financial information is an important variable that determines how individuals and organizations operate. Without monitoring your business's financial resources, there is no way to fund your projects such that you can profit from them.
For this reason, businesses hire bookkeepers, particularly start-ups that cannot yet afford a licensed accountant. Wherever you go, bookkeepers will always be around, providing financial suggestions to different workplaces such as the following:
Financial institutions
Nonprofit organizations
Government agencies
Private investors
External users
Academic institutions
Law firms
Other organizations
Bookkeepers are highly relevant and in demand for businesses that desire gradual but steady growth. Bookkeeping services in Mississauga also focus on evaluating and providing an overview of financial data for their respective companies. If you are fully aware of your business's financial direction and complete transaction history, you owe this to bookkeepers.
Here are more reasons why bookkeepers are essential and why companies should appreciate their work:
Bookkeepers record and store financial reports.
They assist in the legal records of employees.
They provide reliable data on team performance.
They share ideas to make strategic business choices.
They help in processing accounting bills.
They present the business's income goals and revenue.
They take note of the company's tax agent adjustments.
They ensure that the company avoids penalties.
They free up your time so that you can work on the business better.
They take charge when accountants are unavailable or away.
They minimize the possibility of fraud during a transaction.
They conduct an ongoing auditing and assurance process.
They record every penny spent by the company.
They support your business's daily operations and systems.
Mississauga Bookkeeper Responsibilities
Now let's talk about the broad process of bookkeeping. How do bookkeepers stay organized despite many expectations set on them? Which ones do bookkeepers do first?
Generally speaking, bookkeepers schedule the different bookkeeping processes they undertake. There are six particular bookkeeping and administration services and processes that bookkeepers regularly monitor:
Sales processes consist of sales orders, invoicing, receiving payment, and late payment follow-ups.
Purchase processes consist of bills, purchase orders, supplier payments, and inventory management.
Payroll processes consist of employee setup, running payment, superannuation reports, pay-as-you-go tax withholdings, and other employee entitlement matters.
Banking processes consist of bank reconciliations, credit cards, point-of-sale systems, and transfers, among other things.
Verification of accounting figures involves checking the correctness of automated accounting data and reconciling and validating business accounts.
Reporting to the business owner involves submitting reports for the inspection, review, and verification of the executives or managerial team. They then discuss the results in a meeting on a monthly or quarterly schedule.
Despite the hectic responsibilities and backlogs, bookkeepers do their best to live up to workplace expectations. However, some bookkeepers can perform their job better than others because of their outlook and work ethics. Let us look more closely at the five characteristics that make bookkeeping business services successful.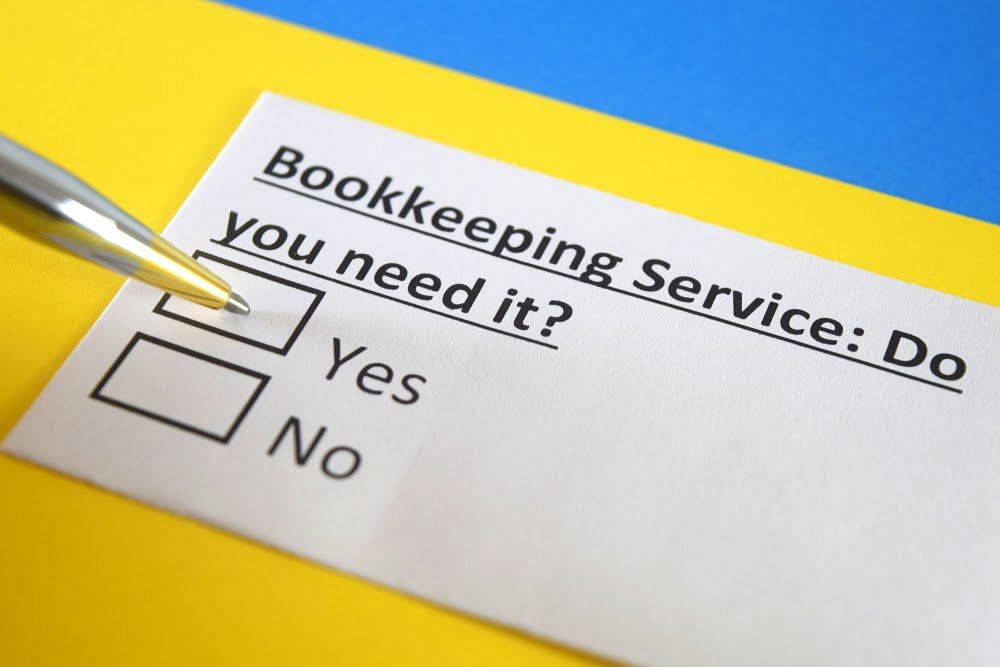 Qualities of Successful Mississauga Bookkeeping Services
As it is, the role of a bookkeeper is not easy to fill. However, as technology steadily evolves, the nature of the job changes, so the objectives of bookkeepers should adjust as well.
Unfortunately, most bookkeepers' problems are often related to the shift in focus and increasing use of advanced technology to get the job done. So what can a bookkeeper do to surpass these issues?
The key is to fit their job to what defines a good bookkeeper. Below are the five most important traits that determine a successful bookkeeper. These can transform many bookkeepers out there for the better.
They are open to any changes. A successful bookkeeper chooses to blend their profession with technological innovation. They follow the industry's latest trends and use them to their advantage.
Their exceptional skills come from rigorous training. A successful bookkeeper has mastered the core competencies of bookkeeping. Their training makes them an irreplaceable asset amid the emergence of new accounting apps.
They appreciate the interpersonal aspect of bookkeeping. A successful bookkeeper values their relationship with their clients, employer, and fellow employees. They exhibit a memorable personality and active listening skills that set them apart from regular bookkeepers but keep them connected to their professional circle.
They broaden their professional horizons. Successful bookkeepers go out of their way to collaborate across all the departments in their workplace. They know when it is time to compete and when to cooperate, which elevates the company and the bookkeeping community as a whole.
They work efficiently with other people. A successful bookkeeper enjoys projects, tasks, and assignments that involve working with a team. They make the most out of this experience to acquire different business perspectives so that they can craft a financial plan that can enhance the current condition of the company. Aside from that, they're great negotiators, teachers, and leaders rolled into one.
If you have a business in Mississauga, bookkeepers will always be important to you, regardless of your company size. When you think about it, the question you should be asking is, "What kind of bookkeepers should I hire?" instead of "Are bookkeepers important for my business?" Once you look at their profession from the value it adds to you, you'll see what bookkeepers are more than capable of doing.

Did you learn anything new about Mississauga bookkeeping services? What is a successful bookkeeper to you? Share your insights by commenting below. We would love to hear from you!