Invoicing is a business essential and a feature included in the best accounting software. Business owners like you looking for software with invoicing are probably wondering which between Sage and QuickBooks Online is the better option. Both of these programs will have unique offerings, but in the end, one will be better for your business.
In this blog post, we'll compare Sage Accounting vs. QuickBooks to show you which one is best for you. But first, let's get to know the types of invoices in accounting and your store's finances.
The Types of Invoices
An invoice can be a hard copy or digitized document that contains information about the seller and the buyer, the date of the transaction, and payment details. There are different types like:
Pro forma: This is the invoice sent to buyers before they receive their goods, even in international transactions.
Timesheet: This includes work hours rendered by the seller.
Commercial: This is used for international deals submitted to the Bureau of Customs.
Retainer: Sent for advanced payments.
Recurring: Scheduled invoices consistently sent on the same date.
Credit: Sent for expenses like returned and damaged goods.
These invoices serve as documentation that will help in income and expense tracking and cash flow management. With the right software, you can collect the details from these invoices for categorization and later run a report for analysis.
The good news is that the comparison between Sage accounting software vs. QuickBooks Online isn't too drastic, as both offer competitive invoicing features. Either will be a great choice. Nevertheless, you only need one accounting software for your business, so we'll help you decide.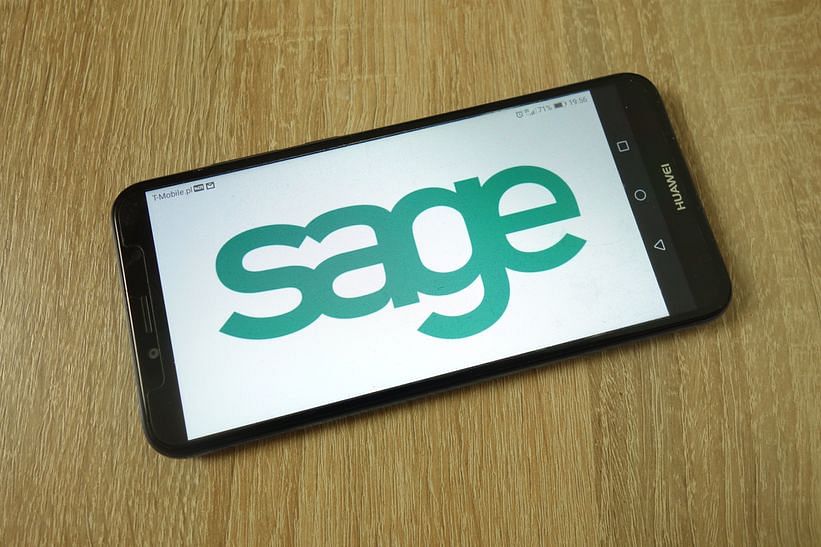 Sage Invoicing Features
Sage/Sage50 Cloud/Peachtree stands out among the many choices of accounting and financial management tools because of its industry-based assistance. The software assists accounting for companies in construction, real estate, human resources, manufacturing, chemical, wholesale, food and beverage, and even in the nonprofit sector. It addresses different small business accounting software needs, especially with its invoicing feature.
Online Invoicing
Say hello to Sage's business cloud accounting invoicing. In only a few clicks, you can generate invoices and send them to customers. You surely won't miss the traditional way of sending hard copy invoices which takes time for data entry, printing, and delivery.
Receive Payments
When your customers receive their invoices, they can send their payments online. The Sage accounting software partners with Stripe, an online payment processing software. After paying, the money will be transferred into your business account. The customer's payment and your receipt will be done without any hassle.
Data to Invoices Quickly
You can automatically turn the estimates and quotes you have into invoices and send them to your customers in just a few clicks. Regular invoice creation can also be done quickly because the data you need, from the customer's contact information, your business details, and the details of the products, are all stored in the online accounting software.
Easy Mobile Access
Sage50 Cloud used to only be for desktop use, but now, it is also available on mobile. So, if you ever need to generate invoices or stay on top of your small business's financial management, you can easily do it on your phone. This data is kept safe as Sage is a cloud-based accounting software.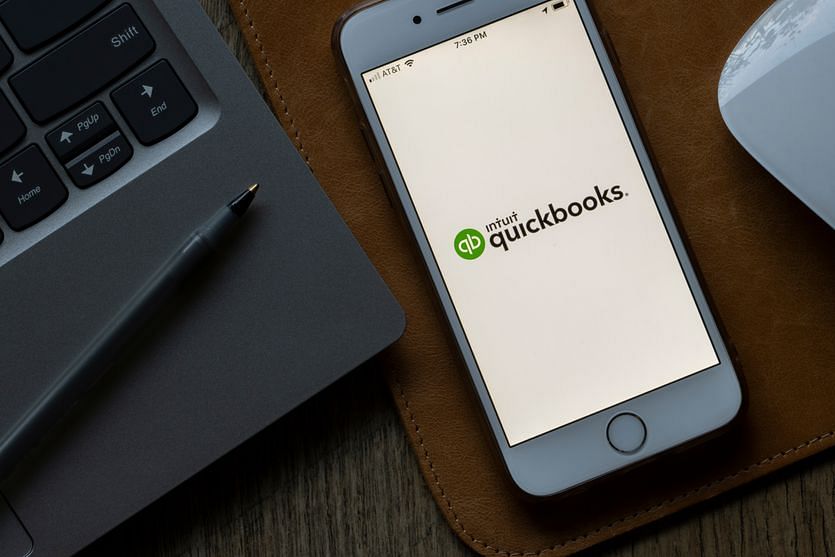 QuickBooks Invoicing Services
Meanwhile, Intuit QuickBooks is also a great choice for your business's accounting and financial management. It has a live bookkeeping service that keeps all financial transactions up-to-date. Payroll and payment tracking, bank accounts, credit cards, integrations with other applications, project management, and inventory management are some of the accounting tasks this tool can accomplish. For invoicing, here is what QuickBooks Online offers:
Bulk Invoices
QuickBooks Online can generate invoices, but more than this, the software can also send bulk invoices as the system can store all customer and product information. You can save a lot of time doing this instead of creating invoices one by one.
Recurring Invoices
If you have regular transactions, skip the hassle of creating invoices again and again or forgetting to send one through the help of recurring invoices. This accounting feature schedules the sending of the invoice. It also avoids late payments as customers can send their payments timely as well.
Invoice Setup Training
If it is your first time creating an invoice or using accounting software, QuickBooks Online can assist you through the Priority Circle. This training tool is completely free for those using QuickBooks Pro/Advanced. With Priority Circle, you'll learn how to create different invoices, make templates, and send them to customers. QuickBooks also offers customer support for your invoice and accounting-related questions.
Different Payment Methods
The "Pay Now" link can work magic in encouraging customers to pay on time. Since QuickBooks welcomes integration with various payment methods, your customers can pay in ways convenient to them. The money goes straight to your account and reflects on your bank feed with no hassle!
Invoice Creation on Mobile
QuickBooks Online is on par with Sage50 Cloud regarding software mobile access. You can create and send invoices as long as you have your phone and an internet connection. You'll also have your business's financial information in your pocket anywhere you go.
Sage vs. QuickBooks: The Verdict
Both are great accounting software, but when it comes to Sage/Peachtree vs. QuickBooks for small businesses, we believe that QuickBooks Online takes the top spot. QuickBooks has more advanced features like invoice training that is much needed by beginners, and it allows the creation and sending of bulk invoices. The accounting software also has more choices when it comes to payment methods.
Of course, your store may have unique needs that could sway you towards choosing Sage. But for the average small business, QuickBooks Online is likely the better option for invoicing and beyond.
If you need assistance with keeping your books in order, Unloop offers bookkeeping services. We have a team of professionals well-versed with QuickBooks and other accounting and bookkeeping tools like Xero. Be sure to give us a call—we'd love to discuss our offers with you.