Please note this article is not financial advice. The purpose of our blog is purely educational, so please consult a professional accountant or financial advisor before making any financial decision.
Any big or small business owner must ensure their employees receive the hard-earned money they deserve. Nevertheless, mistakes during payroll processing are bound to happen. Thankfully, the emergence of an automated payroll system allows you to pay your employees seamlessly.
Let's delve into the depths of an automated payroll solution and how it can transform your business's financial operations.
The World of An Automated Payroll System
Before we get into the nitty-gritty of payroll automation, it's crucial to understand the processes behind it. As you might have already guessed, payroll involves giving your employees accurate salaries on time.
To do so, you have to calculate
the amount of money they will receive,
how many hours they've worked, and
how to distribute their wages in an organized manner.
Additionally, you have to consider several other factors, such as
payroll taxes, sick and vacation leaves,
holiday and overtime pay,
bonuses,
reimbursements, and
other employee benefits.
To any business owner without an established finance team, these tasks may become too confusing and daunting to handle on their own. Learning to do these accounting tasks accurately also takes much time and effort.
Fortunately, you won't have to stress too much over perfecting these tiresome payroll processes. With an automated payroll, you have an organized tool for the job. A computerized payroll system will simplify and speed up how you calculate and distribute your employee's paychecks.
An automated system can do the following processes:
Precise payroll calculations and deductions
Speedy wage distribution
Employee time tracking
Enhanced and organized recording of transactions
Proper tax filing and management
You might still be skeptical about streamlining your payroll tasks to organized software. To ease any of your worries, we've gathered a few reasons why you should automate payroll to improve your business.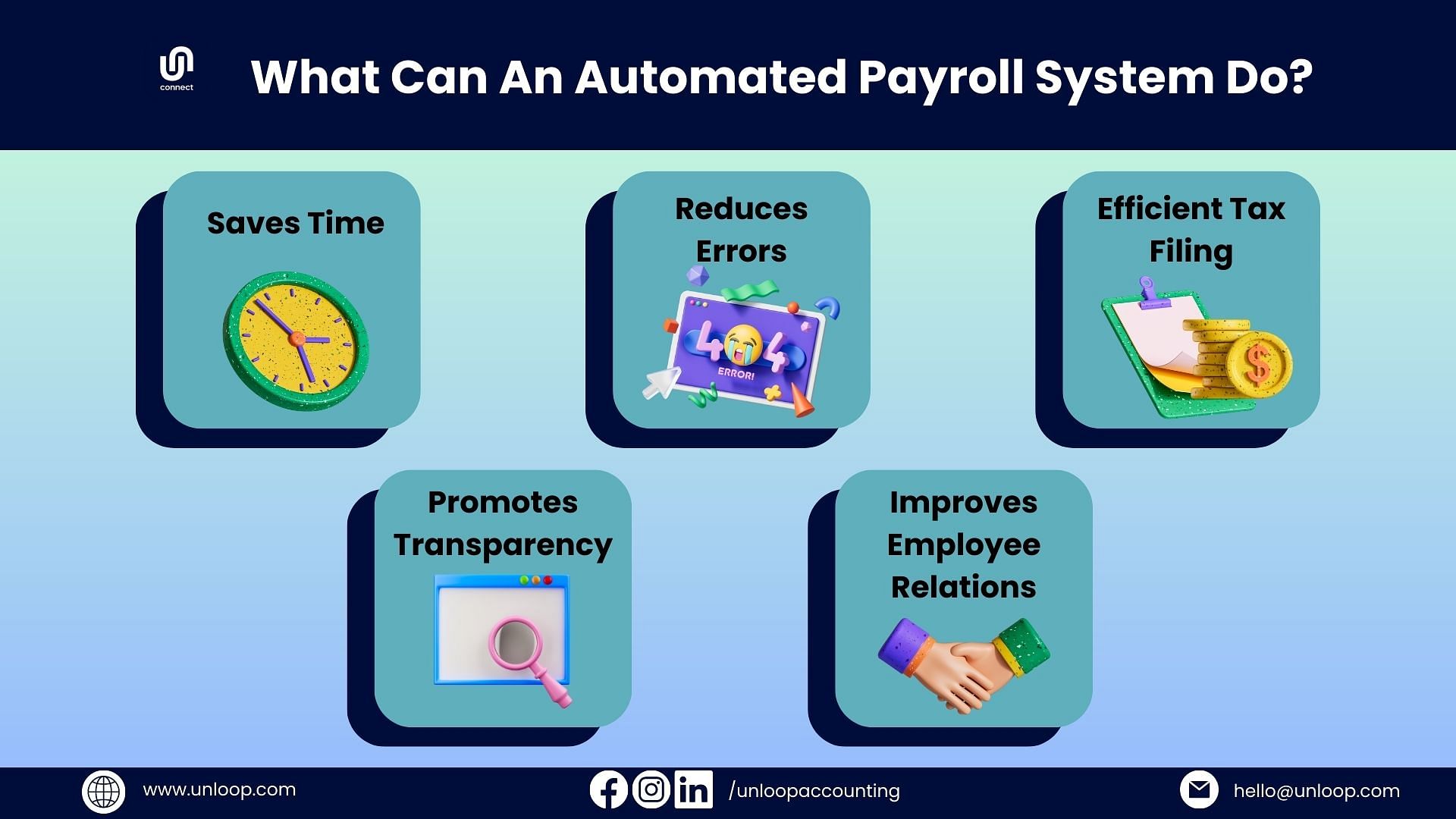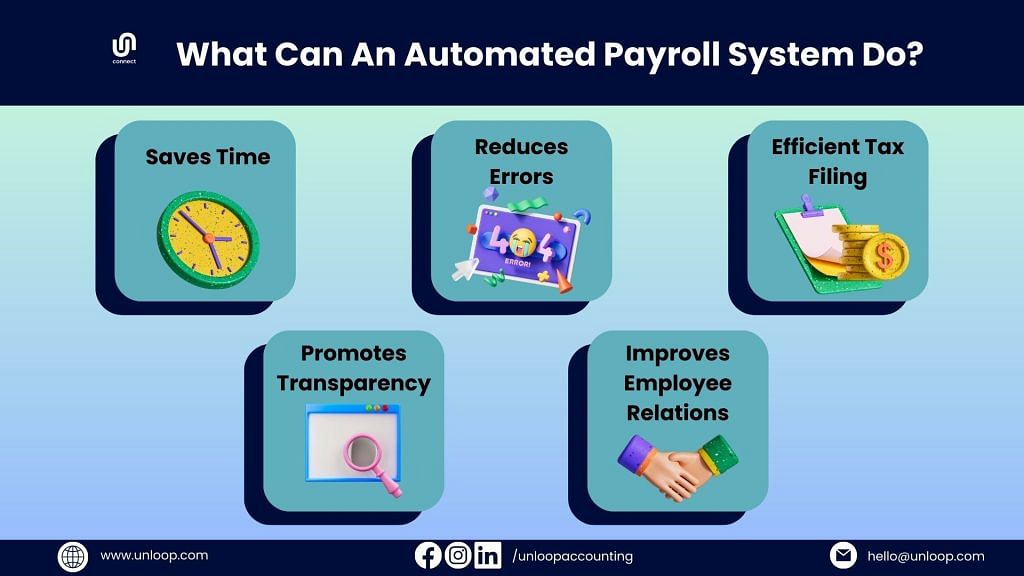 Saves Time
Time is precious and should not be wasted. Even the tiniest moments count when you're operating and handling a business. Hence, it's only logical to spend every second wisely.
You would have to spend hours upon hours doing manual data entry for payroll when you should be working on important business matters. An automated payroll system allows you to allocate more time to those tasks.
Reduces Payroll Errors
Even the slightest mistake can cause grave consequences when calculating employee wages. The payroll team must ensure accurate and timely wage distribution.
However, with the dizzying amount of accounting and recordkeeping tasks involved in payroll, some people will inevitably make mistakes and unintentionally issue inaccurate employee payments. These errors can cause financial issues for both the employee and the employer and lead to severe legal penalties.
Precise and accurate payment calculations are guaranteed with a computerized payroll system. The software can correctly and swiftly compute and adjust an employee's pay while considering possible wage deductions, raises, bonuses, and more.
Files Taxes Efficiently
One of the most confusing and headache-inducing parts of payroll processing is filing and calculating tax withholdings. Getting this part right is crucial as it involves various laws and regulations. An error may likely result in legal trouble for your business.
With automated payroll systems, you don't have to calculate all of your employee's gross pay and take out tax deductions on your own. You can let the software accurately figure out and navigate the complicated world of tax filing.
Provides Transparency to Employees
Using automated payroll software can also foster employee trust. Most automated systems allow staff members to access their paychecks easily and view possible changes in their regular wages. These are possible with employee self-service portals and other employee-centric features.
They can also update and input payroll information easily using automated systems. Because of this feature, the system can smoothly adjust employee pay stubs according to real-time changes.
Improves Employer-Employee Relations
Paying employees with an automated system can indirectly improve your relationship with them. Receiving befitting compensation for their work is one of the primary ways to motivate employees. With computerized payroll systems, employees are guaranteed accurate and timely pay.
Moreover, with the transparency that automated systems provide, you can improve and develop trust and confidence in your employees. They will feel secure knowing that you pay them what they're due.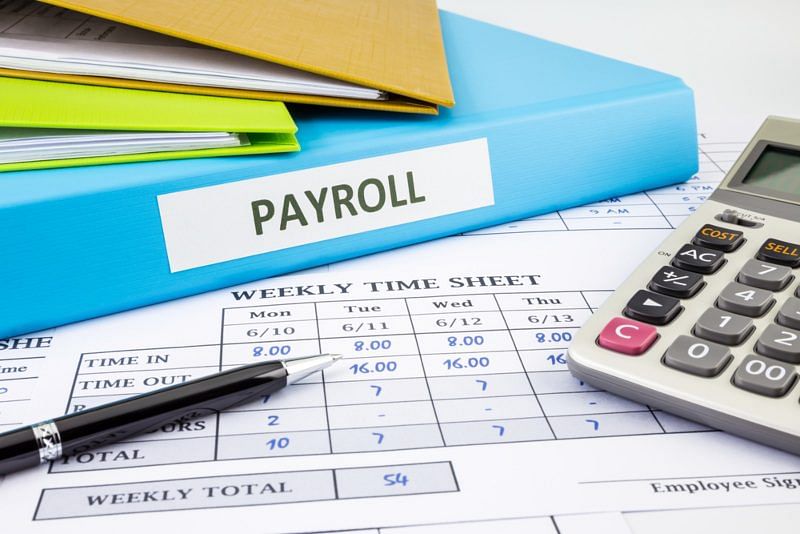 Automating Payroll 101
Manually handling your payroll may seem like a breeze at first. But as your business grows, it will become more complicated and time-consuming. The sooner you implement payroll automation, the more time and resources you'll save in the long run.
Hopefully, the benefits mentioned above are enough to convince you to start automating your payroll. Your next course of action is learning how to switch from manual to automated payroll. You can either use payroll automation software or hire a payroll service.
Using Payroll Automation Software
Take matters into your own hands by searching for payroll automation software that suits your business. Choosing payroll software will primarily depend on your company's size, business needs, and other related factors.
Besides the payroll software cost, here are some features you must consider:
Has time tracking features
Provides comprehensive reporting
Provides automatic tax filing
Has robust data security
Has direct deposit
Has available support 24/7
Besides calculating your employee's wages, automated software can also provide regular comprehensive payroll reports to help monitor your finances. Some even use combined HR and payroll software for more efficient employee and payroll management.
Once you've made your choice, all you have to do is input the necessary payroll data and documents, such as employee information and tax forms, into the software. Ensure that what you've placed in the system is accurate to avoid financial errors.
Hiring Payroll Services
Another option is to hire management assistance from professional payroll services. They especially come in handy for owners of large corporations and businesses handling a significant number of employees.
All you have to do is track your employees' work hours and forward this data to the service provider. The service will calculate the payroll amount based on those hours and deduct taxes from their paychecks before rolling them out during payday. Naturally, they would typically use automated software.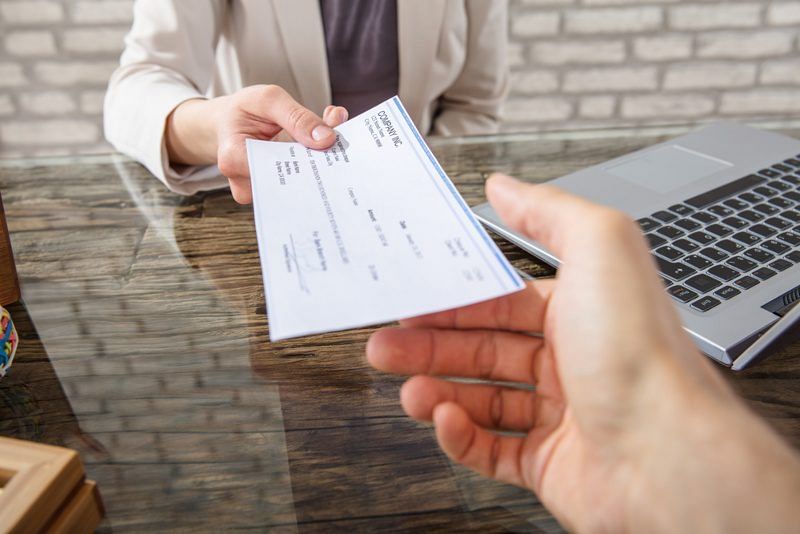 Get the Ideal Payroll Service With Unloop
Payroll is part and parcel of any business, no matter the industry. Plenty of accounting tasks necessitate payroll processing, from tracking your employees' work hours to delivering their wages on time. While these tasks can be done independently and manually, doing so will be time-consuming and may lead to unintentional errors.
So, switch to stress-free automated payroll management with Unloop's payroll services. Our team of professionals uses efficient, up-to-date tools like QuickBooks to ensure automated, organized, and efficient payroll processing for your company. Book a call with us today!