Disclaimer: Please note this article is not financial advice. The purpose of our blog is purely educational, so please consult a professional accountant or financial advisor before making any financial decision.
Time-consuming, stressful, and tedious are often words associated with the manual bank reconciliation process. It is typical for businesses to do bank reconciliation every month. But other businesses choose to do them more frequently, so there are fewer transactions to check and a lesser possibility of errors and inconsistencies.
For businesses, bank reconciliations might be a hassle, but it doesn't have to be. Bank reconciliation software can speed up the process and make it easier for you. We'll discuss the automation process's benefits and give a quick overview of how to do it.
How To Automate Bank Reconciliation
Automating the bank reconciliation process is not as challenging as it sounds. Don't forget to take notes! If you follow these simple setup processes, you'll worry less about bank reconciliation.
Look for an accounting software with a good bank reconciliation feature. Popular options are Xero, QuickBooks, FreshBooks, and Wave accounting software. But don't be afraid to explore more automatic bank reconciliation software.
Connect your bank account to the software with credentials provided by the bank. This process will allow the software to access your data and import them.
Once the import process is complete, you need to review and categorize the different transactions according to the accounting system you have. Some typical transaction categories are accounts payables, cash equivalents, inventory, account receivables, and cash accounts.
Accounting software options allow businesses to set up bank rules. Don't forget to input the necessary settings to start the automation process and prevent errors.
After categorizing, the reconciliation process will start, and the system will highlight any inconsistencies and alert you of anything that requires immediate attention.
After the reconciliation process, you need to perform required adjustments such as outstanding checks, ongoing deposits, and bank fees.
Set up a schedule for your reconciliations to ensure your business does the reconciliation process on a regular basis.
Advantages of Automatic Bank Reconciliation
An automated process makes running a business more convenient. Investing in accounting software is a wise move for every business. However, other businesses, especially small ones, are reluctant to spend the money. If you're still in doubt, here are some of the advantages of automating your bank reconciliation process.
Fewer Errors and Inconsistencies
The manual reconciliation process is error-prone. No matter how careful business owners are, it is easy to misread figures and make mistakes in calculations and inputs. Not to mention, you have to go through tons of spreadsheets and documents to fix the errors. That is a significant amount of time that businesses could be using for other areas of their operations.
You can make sure everything is accurate down to the last detail with automatic reconciliation. Also, once a lapse is spotted, you will be notified so you can resolve it right away.
A Great Time Saver
One of the excellent benefits of automated reconciliation is its time efficiency. With an accounting system, features that track outgoing cash, and the ability to match receipts to transactions, the reconciliation process can be completed in a matter of minutes compared to doing it manually, which can take hours.
Furthermore, you can skip combing through your spreadsheets for hours and hours. The accounting software can check the totals in the spreadsheet to see if they match your balance sheets, income statements, and other financial records.
Improves Cash Flow Management
You can achieve better cash flow management by automating your bank reconciliation process. The automatic process can quickly identify wrong and incomplete transactions, which can significantly affect a business's cash flow. Businesses can therefore decide how to manage their cash flow with confidence knowing exactly how much money they have available.
In addition, automatic bank reconciliation allows businesses to identify and resolve any outstanding issues on time, which can help them avoid late fees and other penalties that can negatively impact their cash flow. Overall, by improving the accuracy and efficiency of the reconciliation process, businesses can optimize their cash flow and improve their financial health.
Better Fraud Detection and Prevention
Software with automatic bank reconciliation have fraud detection features that can help businesses identify early on if there are any unauthorized transactions or unusual activities that can indicate fraud. They can also alert businesses of missing or altered transactions that could be a sign of embezzlement.
With better fraud detection and prevention, businesses can protect their financial assets and maintain their integrity. When businesses detect fraud early, they can take swift action and prevent significant damage to the business. Further, automated bank reconciliations can make an audit trail for all your transactions, which is essential for investigating and resolving any fraudulent activities.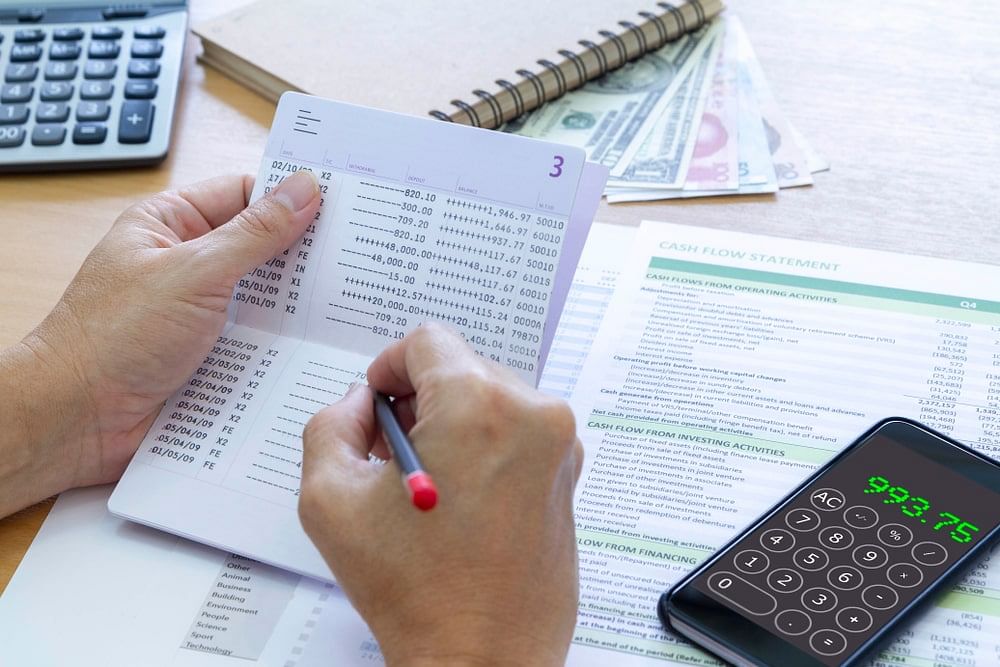 Helps With Better Business Decision Making
The benefits when businesses fully automate bank reconciliations go beyond the process. It can help business owners make more sound and crucial decisions. Here are some ways in which automated bank reconciliations help with decision-making.
It provides accurate financial data in real-time so you can make informed decisions with reliable key information.
It aids with better cash flow management to help you make decisions regarding your business funds, especially with your business expenses and other investments.
You can be confident that your accounts are accurate and consistent so you can make critical decisions and create strategies for managing your finances.
Automated bank reconciliation also helps with better forecasting. You can easily identify if there are potential shortcomings and surpluses, and it helps you make necessary adjustments.
Get Professional Accounting Help With Unloop
Reconciling bank accounts is just one part of the entire accounting process. Many business owners, even seasoned ones, would prefer to avoid accounting altogether. Fortunately for entrepreneurs out there, Unloop offers the professional services you need.
We have a team of professionals that can handle all your accounting needs. Say goodbye to financial stress and hello to business growth! Experience our exceptional services, like bookkeeping, payroll, taxes, forecasting and more.
Book a call with our experts today, and see how we can help you!