Accounting software is necessary for businesses to run on a daily basis. With these tools, business leaders can monitor the financial state of their companies. While looking for the best accounting solutions available, you've probably come across multiple web- and application-based accounting software. But a quick rundown of the best accounting software for small businesses can help you narrow down the choices.
Two top names are QuickBooks Online and Xero, and we understand if you're struggling to decide which of the two online accounting software programs to use. To help you out, we will give you a comparison of their features, core differences, advantages, and even the prices of each platform.
Xero vs. QuickBooks Online: An Overview
QuickBooks Online and Xero both provide basic accounting solutions, but each provides extra benefits tailored to different sorts of organizations. Xero and QuickBooks Online are both web-based services, and you can sign in and view your account from anywhere as long as you have an internet connection.
Moreover, you may pick from a variety of monthly or annual subscription plans for both QuickBooks Online and Xero, with higher-level subscriptions including extra features. Many third-party add-ons can be integrated with both Xero and QuickBooks Online to enhance their core accounting functions and increase functionality and productivity.
QuickBooks Online: Features, Plans, and Pricing
QuickBooks Online (QBO) is a cloud-based invoicing and accounting program that offers factual data, analytics, and dashboards designed specifically for small business owners. Small business owners can download QuickBooks's mobile application so they can check their accounting transactions wherever they are.
There are a few functions available in QuickBooks Online's mobile application. Regarding customer support, QBO offers free support but only within certain hours depending on the package you've chosen. Still, the fact that QBO offers automatic data-encrypted backups and feature updates that can restore firm files with data are some reasons to think about using it.
QBO Simple Start
Business owners and accountants planning to make use of QuickBooks Online have a choice of three subscription packages. Simple Start is the most basic QuickBook plan available. The Simple Start subscription package is affordable for newly established small enterprises and independent contractors.
The best features of this package include tracking VAT, issuing personalized invoices and quotes, linking your bank accounts, and tracking income and expenses. There will be two logins—one for you and one for your accountant. Simple Start costs $17 per month.
QBO Essential
For expanding enterprises, however, there is no better choice than the Essential Membership Package. This package includes three user logins, including one for your accountant.
It is perfect for tracking income and expenses, issuing personalized invoices and quotes, linking your bank accounts, tracking VAT, creating insights and reports, managing employees, and handling multi-currency payouts. Get Essentials for $26 per month.
QBO Plus
For established firms to maintain their management, the Plus plan—QuickBooks's most expensive option—is best. This plan gives you access to all of the aforementioned accounting features, but with extras like managing recurring transactions, tracking inventories, tracking projects and locations, and managing budgets.
You receive five user logins in addition to your accountant's. You can get Plus for $36 a month. Additionally, enjoy their 30-day free trial if you're not sure which plan to subscribe to.
Xero Accounting Software: Features, Plans, and Pricing
Xero is a powerful accounting system. It is an online accounting tool created to serve the needs of small businesses across all industries. Unlike QuickBooks Online, Xero has more mobile features and supports unlimited users.
With Xero, business owners can record transactions using double-entry accounting software. They can also fill out forms like invoices, checks, sales tax tracking, and many others. The program is mainly used by small business owners to handle their accounts on an individual basis and in collaboration with outsourced accountants.
The key functions of Xero include online accounting—which allows for access from any location at any time—tracking of suppliers and customers, inventory management, invoicing, managing bank transactions, and many more capabilities.
If you intend to subscribe to or upgrade your Xero plan, see below for the various features and add-ons that are available.
Xero Early
The Xero Early subscription level is ideal for sole proprietors, startup companies, and independent contractors. You may send quotes and up to 20 invoices with this membership package, as well as reconcile bank transactions, record bills, and receipts, and get company and short-term cash flow snapshots. Get this plan for as low as $13 per month.
Xero Growing
While their Growing membership plan delivers the same accounting features as Early, it does so without the first plan's limitations. Small business owners and their accountants can send an unlimited number of invoices and quotes.
Users can also enter bills, and reconcile bank accounts and transactions, collect bills and receipts, bulk reconcile transactions, and create summary cash flows and business snapshots. This is helpful for expanding small enterprises. The growth plan is available for $37 a month.
Xero Established
Xero also offers an Established plan. Bigger firms will benefit from an Established monthly subscription. With this plan, you can send an infinite number of quotes and invoices. This plan eliminates the restrictions and constraints of the other two and maximizes the full capacity of the accounting software. This plan is available for a monthly cost of $70.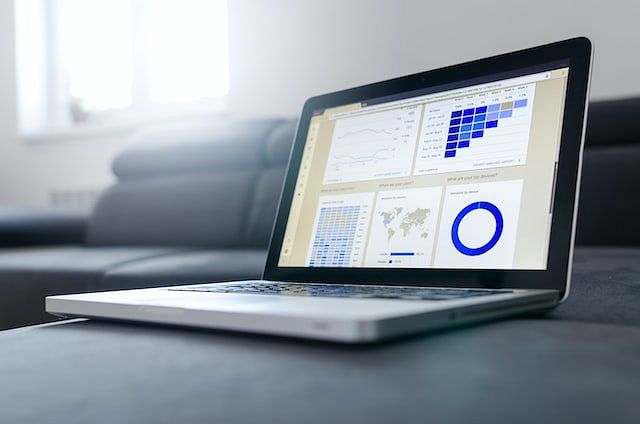 So, Who Wins?
It's tricky to declare that one software program is inherently superior to another when comparing QuickBooks Online vs. Xero. And it is challenging to find the best accounting software program for your business.
The decision between Xero and QuickBooks Online comparison ultimately comes down to your company, the functionality you require, your budget, and the features that matter most to you. In the end, whichever accounting software platform you select—Xero or QuickBooks Online—will enable you to effectively manage and optimize your accounting procedures. Make sure to check out their free trials before subscribing to any plan.
Professional Advice Anytime With Unloop
Using accounting software may be one of the best options for small business owners or entrepreneurs on a small budget, but to make the most out of these tools, you'll need the guidance of a professional. Business bookkeeping and accounting can be overwhelming, especially when you lack a background in finance.That's where Unloop comes in. With Unloop, you'll receive the best services to help your business's profit grow exponentially. Maximize every opportunity, know your next moves, and improvise plans on how to further improve your business. Waste no time and book a call now to know more about what we can do for you!