As a small business owner, you know that keeping tabs on your finances is integral to your role. Of course, you might be able to do this on your own with the help of a spreadsheet or some other accounting software, but for most people, it's easier and more effective to hire a bookkeeper.
The most important part of running a business, even as a small business owner, is managing your finances. You need to know where your money is coming from and where it's going. Unfortunately, keeping track of all this information alone won't be easy, especially as your company grows.
If you don't have someone who specializes in bookkeeping (and even if you do), hiring a bookkeeping service provider that works with accounting software, like Unloop, can save time and help ensure everything is correctly done. 
But before anything else, what does a bookkeeper do for a business and should you even hire one?
What is a Bookkeeper?
A bookkeeper is someone who keeps track of the money coming into and going out of your business. That means they're responsible for tracking all the day-to-day transactions, including things like payments, bills, sales, and purchases. Bookkeepers ensure that these records are accurate, up-to-date, and organized regularly. 
They'll also prepare financial statements and do tax preparation and filing—checking that you're following the right accounting practices and helping you to stay on top of your taxes. In addition, some bookkeepers may be responsible for payroll.
Relevant Knowledge and Skills
Grasp of accounting basics
Knowledge of accounting best practices
Expertise in IFRS, U.S. GAAP, or another accounting system 
Capacity in entering and encoding data
Great level of detail and precision
Command of Microsoft Excel
Professionalism and aptitude for planning
One year of experience or an associates degree
Understanding of Xero, QuickBooks, FreshBooks, Zoho, or other programs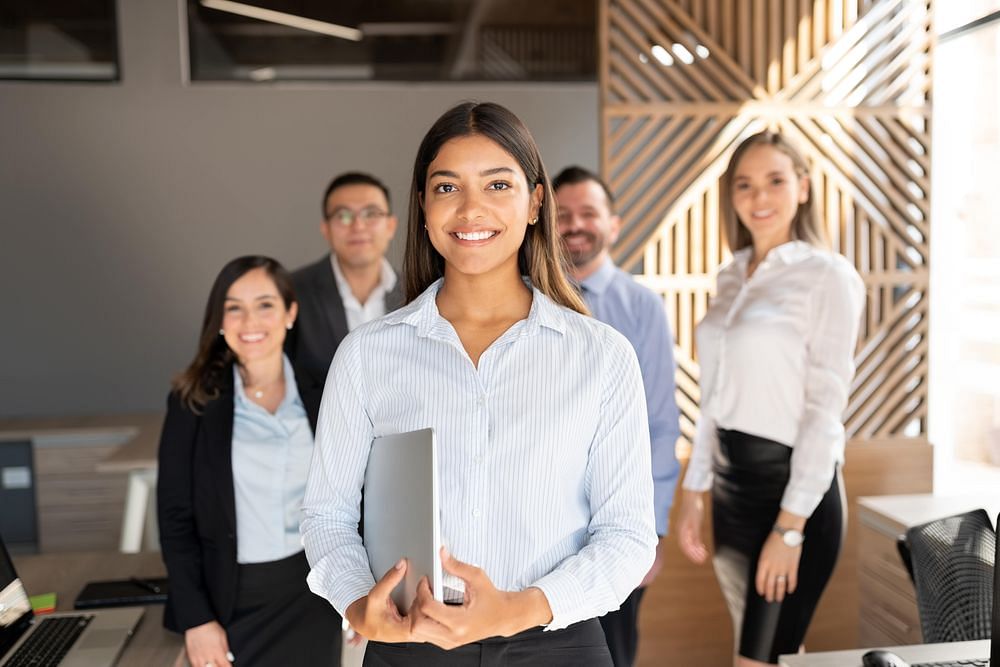 In short: a bookkeeper is a vital part of any business that needs to keep track of its finances. It might not sound too difficult, but unfortunately, if you're running a business, it's unlikely that you'll be able to do this yourself (unless you have some secret superpowers).
Responsibilities of a Bookkeeper
When it comes to the inner workings of a small business, one of the most important people is the bookkeeper. Also referred to as an accounting clerk or a comptroller, it is their job to keep track of what's going in and what's coming out.
Some may ask, "what are some of the typical tasks and responsibilities of a bookkeeper?"
Below are some of the vital responsibilities of a good bookkeeper:
• Keeping track of financial transactions and expenses
Bookkeepers are constantly conducting audits, reconciling bank accounts, and making sure payments are running smoothly. They also prepare reports for management and shareholders, which include profit and loss statements, balance sheets, and tax returns.
The work can be quite varied since bookkeepers handle many aspects of an organization's finances—from processing payroll to paying bills and taxes.
• Posting debits and credits
The role of a bookkeeper is to record transactions and maintain records. Bookkeepers process information, including invoices and receipts, which are then stored in their computerized accounting system.
In order to keep track of all the accounts, bookkeepers use debits and credits. This is done so that both the deposits (debit) and withdrawals (credit) from an account can be seen and recorded.
• Generating invoices and cash flow statements
Invoicing is one of the most important parts of the day-to-day operations of a bookkeeper. In order to generate invoices and cash flow statements, bookkeepers need to have access to all relevant documents such as purchase orders, sales orders, receipts, and more. The invoices generated by them are used for billing clients and customers for services rendered.
• Regulating payroll and cash flow
This can include making sure that all employees are paid on time, collecting income taxes for all employees, paying them to the government, and making sure that all employees' social security numbers are up-to-date. Bookkeepers also make sure that paychecks are accurate, including deductions for things like health insurance premiums, 401(k) contributions, and other expenses.
• Managing and balancing subsidiaries, ledgers, and accounts
Bookkeepers are the financial experts of a business. They manage and balance subsidiaries, ledgers, and accounts in their day-to-day work operations. Bookkeepers also ensure that all accounting transactions are done according to the law and in compliance with the company's internal policies.
They also need to make sure that the accounts are balanced at the end of every month or quarter. This is a very important task because if there are any errors in the account balances, then it could cost your company money as well as cause problems with tax returns.
• Inputting data and developing reports
In addition to keeping track of sales and expenses, bookkeepers enter data into the computer system and create reports and financial statements.
Bookkeepers are responsible for entering data, maintaining records, preparing budgets, creating reports and financial statements. Bookkeeping involves a lot of math, so the ideal candidate should love numbers and have a good head for them.
Accountant vs. Bookkeeper
A certified public accountant is different from a bookkeeper. They have different roles within your company's finances but are equally important in keeping everything running smoothly! 
While accountants provide expert advice on tax-related issues (like payroll taxes), bookkeepers help manage day-to-day transactions such as paying invoices or chasing debtors for payment.
With the data recorded by bookkeepers, accountants can tailor their analysis of a company's financial data to the specific needs of its owners.
Listed are some of the duties and tasks of an accountant: 
Control all accounting operations
Create financial projections
Put out financial statements on time
Keep hold of the closings for every month, quarter, and year
Look at financial transactions and records
Maintain the privacy of financial information, and when necessary, back up the database by financial rules and standards
Uphold ideal financial practices and procedures
Additionally, accountants also do tasks that are similar in nature to a bookkeeper's duties:
Achieve prompt bank payments
Prepare tax returns and calculate taxes
Regulate the balance sheets and the profit and loss statements
Report on the company's cash flow and financial health
The Purpose of Hiring a Bookkeeper
If you're wondering why you need a competent bookkeeper, consider these reasons:
A bookkeeper can help save you money. When you keep your own books, it's easy to make mistakes and overlook expenses that need to be deducted from revenue. If the IRS catches one of those mistakes, they will charge back taxes and penalties that can quickly add up to thousands of dollars!
A bookkeeper can help you avoid mistakes. Suppose you hire an experienced professional with experience in your industry. Certain paperwork and information need to be filled out before submitting them in this scenario. They also understand how much time is available for certain tasks so they can plan accordingly without wasting valuable time on projects or tasks that don't need attention immediately (and vice versa).
A bookkeeper can help grow your business by helping you get more customers. This can be done through advertising strategies that are designed specifically for small businesses that don't have large marketing budgets. This helps in a way that reminds owners how much of your budget should be allocated to awareness campaigns and other advertising means.
The Cost of Hiring a Bookkeeper
Hiring a bookkeeper can be expensive, depending on a number of variables. The scale and nature of your operations will be the most significant factors. The cost will vary depending on the amount of expertise required and the specific nature of the services you require.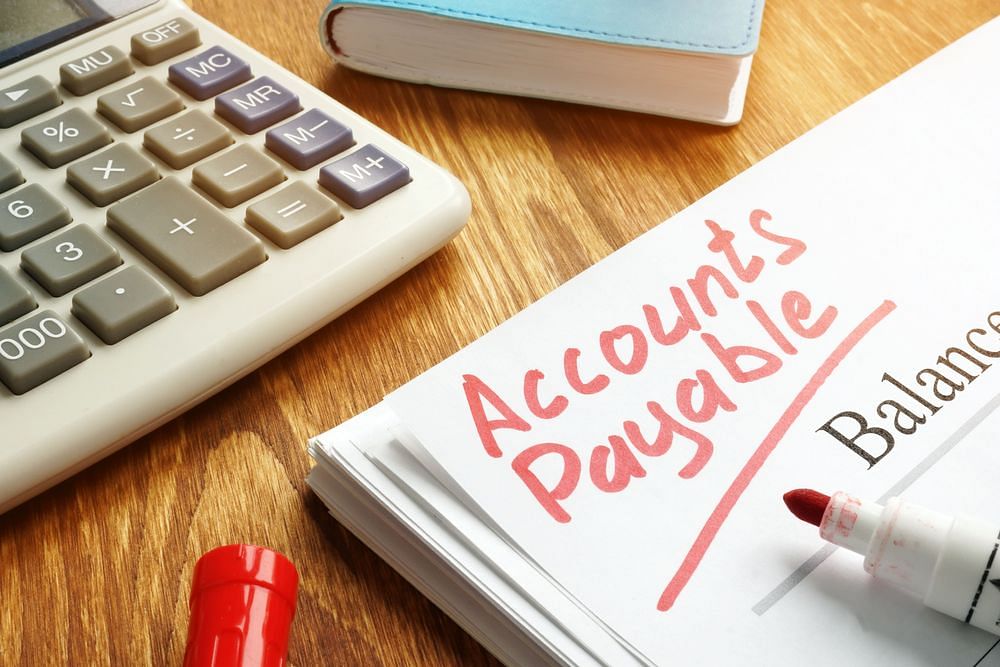 Generally, you should expect to pay between $500 and $2,500 per month for bookkeeping services (some companies charge by project). This is on the low end compared to what other professionals in other industries charge for their work (e.g., lawyers and engineers).
But keep in mind that as a small business owner, especially if you don't have an accounting degree, there's no way you'd be able to do all this work yourself! So you'll most likely need expert help. Just think of this as an investment in your business.
Bookkeeping? Loop In With Unloop!
Bookkeepers are an essential part of every business, even large corporations. They handle all the tiresome duties you don't have time for and ensure your company runs smoothly. The best thing is that there are bookkeeping services to suit any type of business, so there will be someone out there who can help you out!
As with anything, it's important to do your research before hiring anyone who will be handling your finances (and sometimes even personal information). Make sure they have experience with small businesses like yours, so they know what it takes to make your company thrive.
While it is possible to do your own bookkeeping, it is not always the best decision. As a small business owner, you don't want to worry about your books. This is why hiring an accounting service provider like Unloop is important: we can take care of all of your bookkeeping needs. Book a call today!