The financial aspect of a business plays a significant part in the overall issues of most companies. Whether you're a startup or a vastly growing company, adjustments in managing business costs can be a daunting task. Moreover, financial management is only a part of the many factors that keep a business running. That could be overwhelming if the same few people are dealing with all aspects.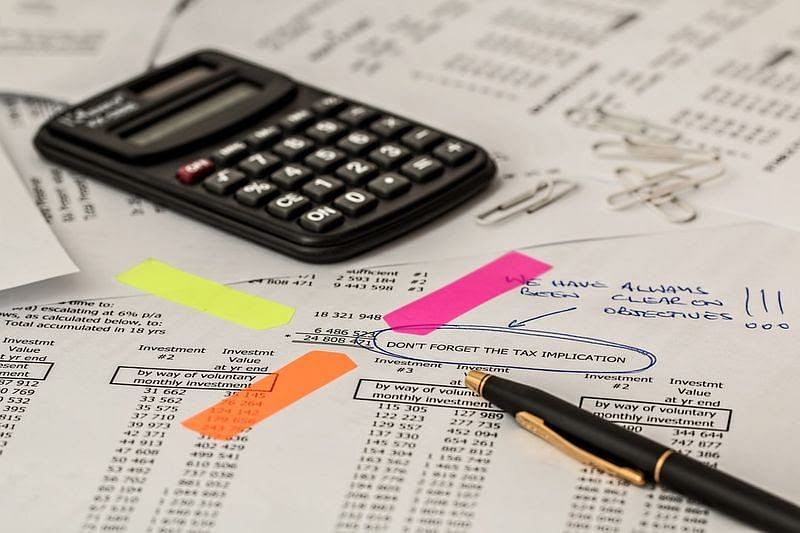 This is where a bookkeeping business takes part. If you find it difficult to work things out financially and still have other issues to take care of, bookkeeping business services can help you. Here's a discussion on how they help you handle a business's financial concerns.
What is a Bookkeeping Business?
Bookkeepers are responsible for managing a business's financial, administrative, and transactional processes. They ensure accurate and updated records and documents of all transactions processed in and out of the organization.
Some of these jobs include regular account management, tracking financial transactions, producing monthly reports, conducting bank statements, and other related tasks. However, unlike accounting, bookkeeping services for business focus on collecting and documenting data instead of interpreting or analyzing them. That's the critical difference between bookkeeping and accounting: a bookkeeper collects data, while an accountant provides insights based on the data.
What are the Different Types of Bookkeeping Businesses?
There are different types of bookkeeping services with different strengths and weaknesses to fit specific business needs. Below are the most common types of services.
In-House Bookkeeping
A bookkeeper works as a regular company employee and handles all bookkeeping responsibilities. Therefore, you don't have to outsource. It would be easier to communicate necessary financial information and monitor the assignee immediately. However, this is not the best idea for a tight budget because of the cost.
Virtual Bookkeeping
How about going for cloud-based bookkeeping? If you're a company with simple financial transactions, prefer monthly fees over hourly billing, and find it efficient to communicate via online or phone, this is perfect for you. You will be connected through bookkeeping and accounting software to access financial reports and transactions.
Local Bookkeeping
Local bookkeepers are outsourced individuals or teams. They are classified into two types: freelancers and bookkeeping firms.
Firm
Bookkeeping firms have teams that serve more than one company/client. They are regularly available and capable of immediate substitutes, which means you don't have to worry about staff shortages. However, they cost more than a freelance bookkeeper and are usually paid monthly instead of hourly. Nevertheless, if you're up for it, they're worth the investment since they offer a lot of assurance.
Freelancer
Freelance bookkeepers work individually. They charge lower rates than a bookkeeping firm, but that also comes with a carefree schedule. As a result, they could be unavailable when you need them, which leaves you hanging with your bookkeeping issues. But don't fret; as long as you pick a freelance bookkeeper with excellent expertise in your industry, things will do well for you.
During your consultation, discuss all essentials to ensure you're working with someone who can be of great help. For example, ask about the bookkeeping software. See if the freelancer communicates well. Ensure that the bookkeeper is keen on details to avoid committing errors.
Most Common Financial Issues of a Business and How Bookkeepers Deal With Them
Some business owners, especially those who run small businesses, would often try to do the bookkeeping independently. It is not entirely wrong if you have the basic skills for it, but sooner or later, other business aspects will need your attention, too. As a business owner, you are responsible for supervising overall operations, training employees, and expanding the network.
Bookkeeping tasks take up a lot of your time, which interferes with your other important duties. Fortunately, you can get bookkeeping and administration services to handle your financial management. Leave this task to a professional team of bookkeeping and consulting services.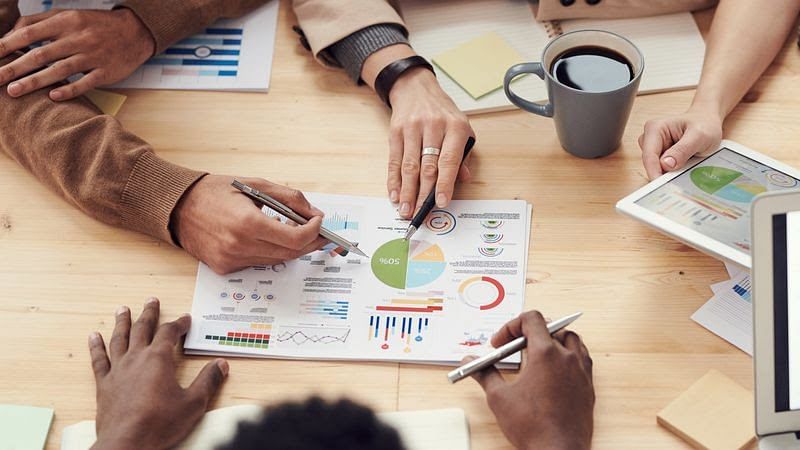 Making a Mistake in the Data Entry
Humans make mistakes; that's a known and acceptable fact. However, your business is a different matter, and even a tiny error can cause a massive loss in your finances. You can make an error for various reasons: either you're distracted with other aspects of your business, not familiar with the bookkeeping tool, or misinterpreted the bookkeeping data.
Bookkeeper's Solution: With the help of a bookkeeping business, you can avoid such mistakes. Bookkeepers have a proactive approach by carefully reviewing data and seeking rooms for improvement to prevent errors.
Not Enough Bookkeeping/Accounting Knowledge
Not having enough knowledge in bookkeeping tasks is a problem, especially key information. Of course, you can start learning the basics and familiarize yourself with the terms and documents, but that takes up a lot of time.
Bookkeeper's Solution: Bookkeeping professionals already mastered basic and advanced knowledge, so that can save up a lot of your time. They can explain complex subjects in ways that you can easily understand. Having a bookkeeper doesn't prevent you from learning; it saves you time and makes learning easier.
The Records are Inconsistent
Proper and regular documentation of a business's financial records is a must. Constantly updated books are very important because they show current numbers you need to plan your next approach. But the lack of staff or knowledge in the documents to track leads to inconsistent records.
Bookkeeper's Solution: A team dedicated to a specific job will do so much better and make you worry less about inconsistent records. One of the bookkeeper's tasks is to regularly update books and present them to you in a monthly report (or another specific schedule you agreed on).
The Systems Used are Outdated
You might not realize that the bookkeeping software you're using is already out of date. Since bookkeeping is not your primary job, it's understandable that you're not updated about it. An outdated bookkeeping system can't provide you instant and accurate reports, thus you experience redundant errors.
Bookkeeper's Solution: With a bookkeeper around, you don't need extensive research on systems. Professionals know the most recent and efficient tools to use for your books and can explain and demonstrate to you how the software helps conduct efficient bookkeeping tasks.
The Cash Flow is Inconsistent
Managing the amount of money that goes in and out of your business can be very stressful, but they are significant aspects of a business. 82% of businesses fail because of poor cash flow. Therefore, you must work on them properly and ensure they serve as accurate sources of forecasting the cash flow.
Bookkeeper's Solution: Worry no more with a dedicated bookkeeping business. They will be the ones to track account payables, receivables, payroll, inventory, and more. In addition, they will ensure that your books are consistently organized and updated, and the strategies you build from these data can address cash flow and profitability issues.
Irregular Monitoring of the Reports
When you complete a financial report, that doesn't mean it's the end, and you can't be bothered looking into it anymore. You have to look at reports from time to time and compare them to plan your next move. There are different financial reports, and it can be overwhelming to monitor them all at once.
Bookkeeper's Solution: Bookkeepers usually set a consistent schedule for each report so they can regularly monitor all of them. Whether it's an income statement, a cash flow statement, or a balance sheet, bookkeepers have it all prepared with accurate information for reference.
Overlooking Small Transactions
Despite their quantity, small amounts of money matter significantly to a company's overall financial management. A business owner with ample responsibilities on his hands might overlook the minor details, which is not good. Every transaction makes a difference to the cash flow, so if you're unable to track that, you will end up with inaccurate data.
Bookkeeper's Solution: Trying to figure out where and when that particular $10 or $20 were spent? The bookkeeper records every transaction involving the cash flow, so you get quick and precise answers when you find yourself asking, "where did the money go?"
Unable to Comply with Set Dates
Failure to comply with due dates set for payment is a ticket to doom. You have to keep track of dates to pay loan covenants, deal with customer payments, review your financial statement, and other related appointments. If you can't process them on time, there will be some serious violations for you. In addition to that, you already have so much to do. You certainly don't want more issues to come up, especially being put in hot waters with the people you work with.
Bookkeeper's Solution: Your bookkeeping department will prevent these dreadful scenarios from happening. Bookkeepers keep a regularly updated calendar for all of their tasks—daily, weekly, monthly, annual, and specific appointments are all covered. Rest assured that they will pass on these appointments to you in advance.
Conclusion
Before things get out of hand, trying out bookkeeping consulting services is a wise choice. Think ahead of the game and find a dedicated team to ensure your financial reports are organized and accurate. If you think it's costly to hire one, you can always choose from various services and find what works best. Think of it as a good investment in the long run. Instead of waiting for errors in your digits, prepare the solution beforehand with reliable bookkeeping and business services.