Are you a new entrepreneur just starting your business? If so, you might have heard of the term "bookkeeping" from your research. As a refresher, bookkeeping is the recording of all your business transactions on ledgers.
People think of accountants and bookkeepers interchangeably. That's understandable because the two professions are related. Bookkeeping is a little simpler than accounting though it needs a more meticulous person. While accountants need to analyze past transactions and predict outcomes based on them, the challenge for bookkeepers is to record every single thing that happens in the financial side of the business.
It's a fact that most business owners dread doing their own books. Yes, they know the ins and outs of their business, but they have so much to keep up with in running their enterprise that bookkeeping is going to be a headache. It's normal to hate bookkeeping because of how detail-oriented you have to be to record every financial transaction that goes on every day. So the best option on the horizon is to hire a bookkeeper… right?
Well, you can search for bookkeeping services near you, but do they use a reliable bookkeeping service online? We are talking about none other than QuickBooks bookkeeping, which you can access wherever you are. And yes, it is the easiest option for a hands-on entrepreneur such as you.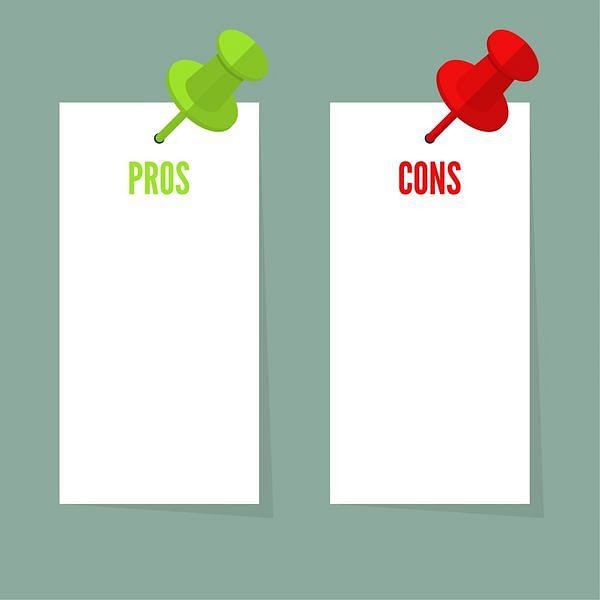 Pros and Cons of Using QuickBooks
Like many services that you use in your business, online bookkeeping and consulting services are also available today. Technology has really changed the way we handle business records. So if you're still relying on physical books to keep track of your finances, it's time to upgrade your IT system and get QuickBooks on your computers.
Pros
You can keep data organized, systematic, and transparent.
QuickBooks addresses the need to record data efficiently. It is significantly easier to input transactions into the software while keeping everything organized. Because it is online, you can customize and create a system of data entry that is clear to you and to your staff.
It makes everything so much easier because you can access your data online from different devices. You can do real-time tracking of everything that's going on for a few minutes and focus on other aspects of your business with just a few clicks on your computer or your phone.
We cannot stress how vital organizing everything is when it comes to business. It is why bookkeepers obsess over every single detail they put on your records. When you have an online record keeper, it is so much easier to go back and see the history of the data you have. Tracking your progress based on your books can be a click away.
One more advantage QuickBooks has over physical bookkeeping is keeping your records safe. We can never predict the future. Heaven forbid that something happens to your enterprise or your store, but if it does and you still keep physical books, you might lose all your data. In case of fire, for example, you can lose everything, including your transaction records.
Accidents are unpredictable. That's why you need to keep your data secured. If you upload your transactions online, you can avoid the possibility of losing them. Extreme cases like theft or natural disasters will do little damage to your operations because you have everything online.
QuickBooks is a great contingency plan for your business. As an entrepreneur, you need to keep these things in mind and think in advance. Have your plan B as soon as you start your venture. And with QuickBooks, your plan A and plan B can be one and the same.
Tax season becomes a breeze.
It's no secret that tax season is one of the most hectic times for businesses and accountants. The government demands strict compliance with the law, so you have to gather all your business records. If you are unprepared, the penalty might cost you a lot. Meanwhile, when you have QuickBooks, you won't have to worry about anything.
QuickBooks has a feature for bookkeeping and tax preparation services. And if you are still hesitant to do your own taxes through the program, help is always on hand. You can talk to a live bookkeeper and ask them for some guidance without stepping out of your office. You can also take advantage of the capital tax and bookkeeping services or the bookkeeping and tax services business plan made by QuickBooks.
Cons
QuickBooks is not an end-all-be-all software. Despite its helpfulness and convenience, it has its limitations. Like most software, people have to accustom themselves to it. After all, you don't become an expert on anything in one go.
Business owners know that everything has a learning curve. When you started, you had to develop the skills and knowledge you needed to grow your business. Nothing happens overnight. That's as true in the physical aspects as well as on the online side of your enterprise.
The downside of using QuickBooks is having to learn how the program works. Unfortunately, older entrepreneurs who might not be tech-savvy tend to have more trouble grasping how QuickBooks systems work. That doesn't mean you can't use it anymore, however.
You needn't worry about learning everything on your own because QuickBooks actually has a live option where you can work with an actual bookkeeper who will guide you through the program.
You might ask, "If that's the case, how does it differ from working with an actual bookkeeper?" Here's a secret: actual bookkeepers also often use QuickBooks in their work. So instead of doing your books yourself, why not get help from bookkeeping services that use QuickBooks?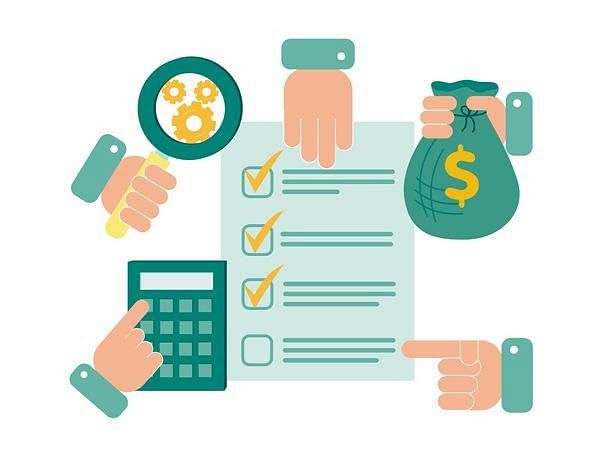 How Does QuickBooks Bookkeeping Work?
Did anything we mention resonate with you? Are you now ready to give QuickBooks a try?
Before you sign up for that free 30-day trial, let us tell you about the QuickBooks services you can use in your business.
Invoice and sales input
One way to save money in your business operations is using the same software for your sales, invoice, and bookkeeping. QuickBooks gives you these three features for the price of one. You don't need to retype everything from one program to another. If you have QuickBooks, you only input your sales records and invoice at once, and they'll automatically be included in your books.
Using QuickBooks presents another advantage, and it is that you can send your customers their invoices automatically online. Once you get the hang of how the software works with the guidance of your online bookkeeper, you'll be sending out quotations with no sweat.
Business expenses
Nobody likes to spend. However, running a business means you have to invest in capital before earning anything. Thus, you need to create a solid business plan that details all foreseeable expenses right from the start.
Still, unexpected expenses are unavoidable. And when these situations arise, it can throw off your record-keeping. The creators of QuickBooks had this in mind when they incorporated tracking your expenses into the software. You can input your spending on the software manually for such surprises.
Paying bills
QuickBooks takes bookkeeping up a notch by letting you access and pay your bills from the software. Aside from tracking your expenses, the software also allows you to send money to service providers for your business. You can pay for things like Internet subscriptions, utility bills, and other services through the software. And the greatest advantage is that it automatically records any transactions you have, even with online third parties, to your business records.
Payroll for employees
Are you still using sheets to manage your payroll? It's time to move to the latest technology available with QuickBooks. Using the software, you can easily track your business' bookkeeping and payroll services.
From inputting your employees' details to scheduling vacation days and even deducting their taxes, QuickBooks has it all. The software structures and organizes everything for you to easily visit them from any device. So you can say goodbye to payroll problems because you have an accurate program to do it all for you.
Final Thoughts About QuickBooks Bookkeeping Software
QuickBooks is the ultimate tool for entrepreneurs who like to stay on top of their business. Aside from bookkeeping, which is its most prominent feature, it has other features that allow you to run your business efficiently without having to buy different software programs for various functions.
Versatility is just one word that describes QuickBooks. From sending invoices to paying your bills, processing payroll, and even scheduling vacation, this software has everything you need.
And if you're not that confident about your technical skills, don't worry. Bookkeeping support services are also available on the software. You can talk to a live accountant or bookkeeper from QuickBooks and pay one fee for the software and the assistance you need.
We're not saying that physical bookkeeping is an outdated practice. We're saying that you need to upgrade your systems to keep up with the times and your competitors. And QuickBooks saves you resources, so it may be the best fit for your business model.
If you want to know more, don't hesitate to contact us here at Unloop. We use QuickBooks, so we can offer reliable answers to any questions you have about it.