Do you know the saying, "If you want something done right, do it yourself"? Of course, being an online business owner, you understand this more than anyone else.
Just like any other entrepreneur, you wear many hats. Sometimes multiple hats simultaneously. Now that you're scaling your ecommerce business, you're setting your sights to wear another one—a bookkeeping hat. Perhaps you've already started doing it, and you're asking yourself whether it's worth continuing.
Let Unloop break down the functions involving bookkeeping for ecommerce. This way, you'll have a good picture of what it takes to get ecommerce bookkeeping done right.
Basic Functions of Ecommerce Bookkeeping
As a business owner taking on bookkeeping, you'll need to know how to perform basic functions to do it successfully. Here they are.
Collecting Accounting Data
A bookkeeping prerequisite is collecting all available accounting data for recording. This means gathering paper or electronic receipts, both received and issued. As long as they are associated with your ecommerce income and expenses, they must be kept for recordkeeping.
For equity, you'll need to determine how much your declared investment is. This may be easy if you're the only one who owns the business. If this is the case, you can use a dedicated bank account or even multiple ones as long as the amount of each account matches the business's records.
Going Through the Bookkeeping Process
Once you've collected all the data for the accounting year, you're now ready to go through the bookkeeping process. In a nutshell, here's what you'll need to do in chronological order.
Setting up a Chart of Accounts
A chart of accounts is a collection of labels representing all normal business transactions. For example, the account Rent Expense is used to label all activities related to paying office rent.
In cloud-based accounting software, such as QuickBooks Online (QBO), you'll need to set up more than just the usual income and expense accounts—your business's bank accounts must also form part of the list. These will serve as your equity or capital accounts.
Your chart of accounts will depend on the characteristics of your business. For example, a manufacturer will have plenty of accounts compared to a retail business, and the former is more complex to organize than the latter.
Choosing a Method
Once you've determined all the initial accounts you'll use for your online business, the next thing you'll need to do is determine the recording method. For starters, it's best to stick to one method of recording to keep things consistent though software like QBO lets you switch between these two methods immediately.
Cash Accounting - This is an accounting method where the transactions are recorded upon payment or receipt. It's a relatively uncomplicated method and reflects the real figures available.
Accrual Accounting - This method records transactions as soon as it is earned. So whether you've received payment or not, it will be recognized once the transaction is finalized. But this method has its complications, and the resulting figures may not match what's in your accounts.
Recording Transactions
Traditional recording of transactions involves journals and ledgers. But in ecommerce, accounting and bookkeeping software is used. So transaction inputs revolve around filling out invoices and paying bills.
Ecommerce accounting software takes the burden of double-entry recordkeeping and keeps everything streamlined, so you can focus on accurate data entry.
Generating Financial Reports
You can create a financial statement from all the accumulated financial records of income, expenses, and equity. There are three basic financial reports you generate as soon as enough transactions are recorded and balanced.
Income Statement - Gives you the total amount of sales and a breakdown of business expenses. The difference will mean your profit or loss for a given period.
Balance Sheet - Gives you a business's financial position on assets, as well as liabilities and the equity that's tied to the enterprise.
Cash Flow Statement - Gives you a breakdown of all cash and equivalent transactions of your business's operations, investments, or financing activities.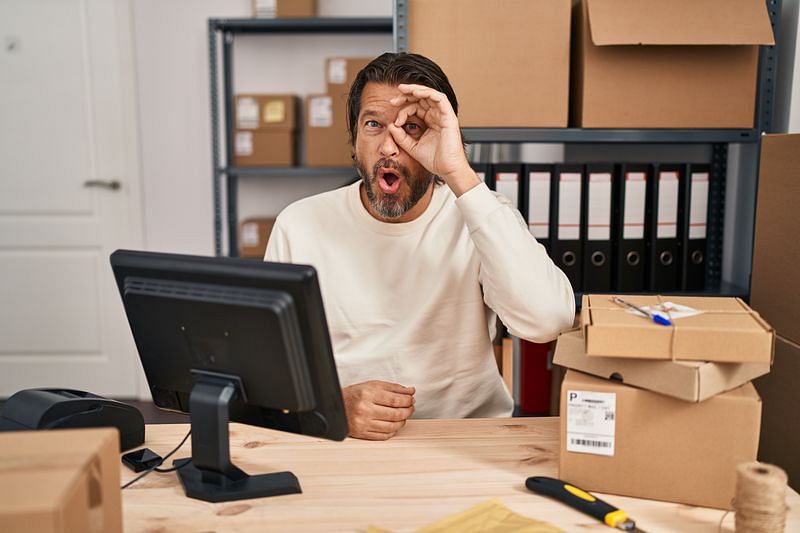 Other Functions of Ecommerce Bookkeeping
As a result of going through the bookkeeping process, other functions become possible. You'll have workable information to cross-reference with different accounting data when you record enough, and you'll be able to do the following.
Inventory Management
You'll be faced with inventory tracking and adjustment once all your products' values are recorded. It's important to get accurate results for your inventory as this reflects on your balance sheet as an asset. Any inaccuracy may indicate that products cost less or move fast.
To manage inventory assets well, you must sync your actual ecommerce product numbers to your accounting software. Then, you can compute the cost of goods sold (COGS)—a key metric in measuring business performance.
Payroll Management
Accounting software like QuickBooks Online lets you keep track of more than just the amount of money you spend on employee salaries. It also helps you add more details to each payroll expense transaction to ensure it reflects accurately on your statements.
Accounts Payable Management
Credit purchases from your vendors can accumulate and may put your business at a liquidity risk. That's why managing your accounts payable is important, especially for cash flow reasons.
Part of bookkeeping is knowing more than your total accounts payable. In addition, you'll also have to monitor how much cash and cash equivalents you have, how many accounts receivables you're yet to collect, and how much time is left to pay a vendor.
Sales Tax Compliance
Determining your sales tax involves knowing how your ecommerce platform works. For example, Amazon deposits a lump sum amount in your business account. From there, you must determine what portion of the deposits are remittable as sales tax. This is one of the small business bookkeeping challenges on Amazon that needs to be addressed. 
Knowing where the sale came from and how much sales tax is charged will require knowledge of Amazon's processes. Only experts in the field can determine this quickly.
Getting Ecommerce Bookkeeping Services
Bookkeeping is a time-consuming process. If you're an ecommerce entrepreneur, then number-crunching will take many revenue-generating opportunities for you while you're hunched in your chair issuing invoices, paying bills, and everything in between.
While it's important to learn basic bookkeeping functions, it's better to let experts do the work for you. So getting help from a team of ecommerce experts is a good idea if you find bookkeeping overwhelming.
Ecommerce bookkeeping services like the ones offered by Unloop can help you with the following.
Bookkeeping
Unloop offers bookkeeping for ecommerce businesses that will take care of the essential processes. A team of bookkeeping experts will help you design your chart of accounts. Then, they will perform the recordkeeping process while ensuring accuracy from the get-go. As a result, you'll save time and mental energy, and you'll be confident that you're getting accurate numbers.
Tax Support
Unloop supports you in filing income and sales tax if you're selling from the US or Canada. The team will help determine your sales tax from your sales channel deposits. Then, come tax time, they will be prepared to give you the necessary financial documents you need in time for filing.
COGS Reporting
If you're an Amazon seller, Unloop can give you a rundown on your cost of goods per SKU, as well as perform gross margin analysis for you. This is important for eCommerce businesses on Amazon as the business owner will gain insight into which products have low turnover rates eating up their profit potential and adding to the cost.
Accounts Payable
Unloop can make paying your vendors easy. They use tools to automate the process to ensure your bills are paid on time with your go signal. This way, you can maintain good credit reputation and vendor relationships, all in just a click.
Payroll Management
Getting the payslips right is crucial for employee morale. Let a team of experts handle that for you. Give them the green light if you want to run payroll; they'll do it all for you. Plus, they can help you and your employees file income tax returns by sending everything needed for compliance.
Reporting
You can have the basic financial reports accurately prepared for you. In addition, you may also coordinate to get other reports based on your needs. So you don't have to look through your accounting software to determine which reports give what information. Just let the team know, and they'll prepare it all for you.
Forecasting
If your business already has historical financial data, Unloop can look into the future. The team can do forecasting and analysis for you to know your business's potential. This way, you can decide whether to keep going or if you should plan a graceful exit.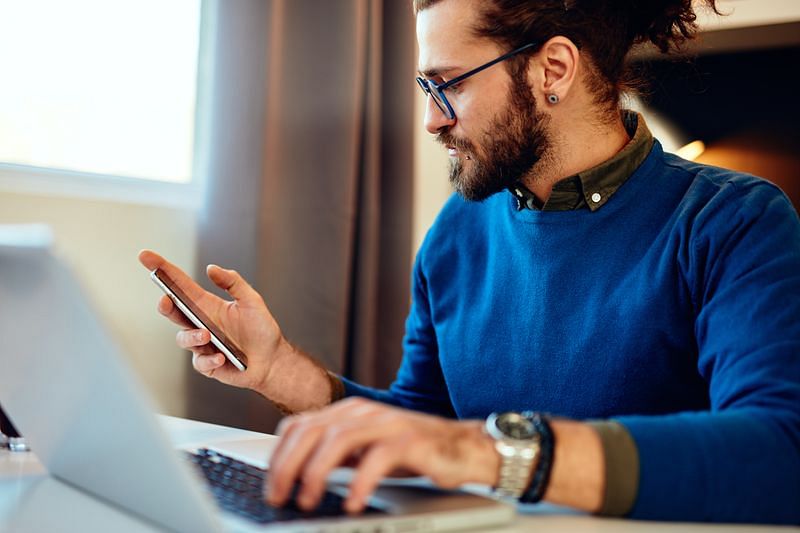 Outsource Your Ecommerce Bookkeeping Functions to Unloop
By letting Unloop handle your bookkeeping, you can save time and resources on important business functions—everything except for crucial decision-making, because that's the only thing an ecommerce entrepreneur like you should be doing.
Our specialists are adept at basic and advanced bookkeeping functions. Plus, we are efficient with cloud-based accounting software. These knowledge and skills make us more efficient at what we love to do—help you in the bookkeeping end of your online business so you can spend more time growing it.
So let's discuss your business and how we fit into the picture. Let us take the weight of bookkeeping off your shoulders. Dial 877-421-7270 for a quick call, or check out our eCommerce bookkeeping services now.