Disclaimer: Please note this article is not financial advice. The purpose of our blog is purely educational, so please consult a professional accountant or financial advisor before making any financial decision.
Are you thinking of hiring an ecommerce bookkeeping services accountant? If so, you're making a great decision! Running a successful ecommerce business requires a lot of time and effort. However, one thing that business owners often overlook is bookkeeping. Choosing the right accountant can help take some of the load off your shoulders. You are assured your books are in order, and you are always updated with your business finances.
However, there are still a few factors you need to put in mind before making your final decision. In this blog post, we'll give you a checklist of things to keep in mind when hiring an eCommerce accountant. Use this checklist to get started!
7 Characteristics of a Great Accountant
An accountant is the team member who ensures that all the data collected by the bookkeeper makes sense to you as a business owner. They make the numbers understandable and produce reports showing your business' financial key performance indicators. With their timely reports, you can make objective decisions that are great for your business finances.
How would you know which one to hire among the many accountant applicants who will come to you to occupy this crucial position? These are the things you should look for.
Lives and breathe integrity
Integrity is the human value of doing right on your own, even with no one to witness it. You need an accountant with this kind of value as they'll be handling your business finances—the driver of your company's failure or success. When an accountant has integrity, no matter how much money they are handling, they'll manage it with honesty.
An accountant with integrity is transparent on all financial issues, great news, or challenges. They accomplish books ahead or on time before reports, meetings, and tax season. With their competence and integrity, you'll be confident that you won't have any issues when tax and audit seasons come.
Good in numbers and analysis
Balancing sheets and monitoring every dollar in your company will occupy an accountant's tasks—hence, it's all about numbers. Find someone who sees money as numbers, so they'll be motivated to do the math and apply the accounting formulas to yield accurate results. They leave no space for what-ifs and just let the numbers talk.
But that's not enough; look for an accountant who also sees numbers as money. While they maintain being objective, they should also have a sound analysis of the numbers to give you choices when decision-making comes. Accountants should both do the math and make sense of the numbers they've calculated.
Accountants must communicate well. Even if they often occupy the backstage, ensuring the company finances are well, they are also team managers. Your accountant will work closely with a bookkeeper, and they can only accomplish error-free books and reports with good communication.
The accountant also covers each department's spending, operational costs, or other business-related projects. Hence, they need to communicate to department heads and project managers for any spending details.
Accountants also regularly face people during meetings for a financial report. If they communicate well, they can effectively explain the company's financial status.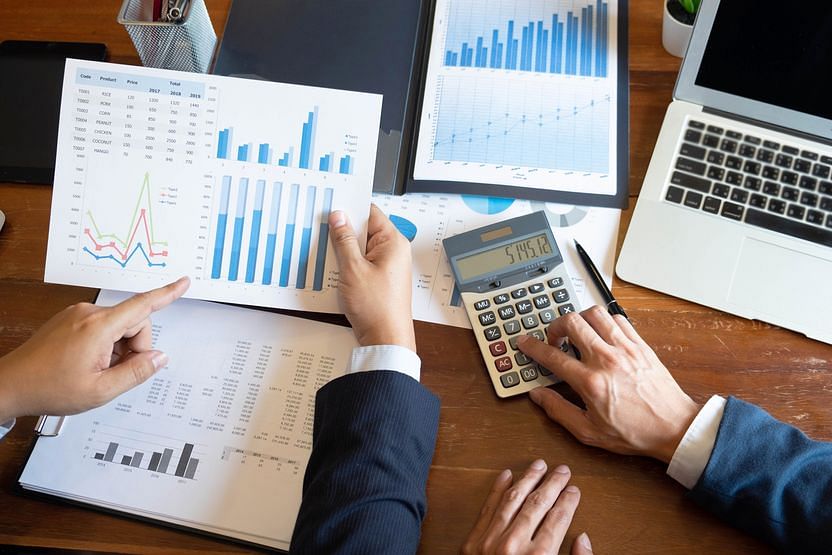 Can adapt easily to tech upgrades
The accountant often teams up with a bookkeeper, but the two are stronger when they have the right bookkeeping, accounting, and taxation software with them. With that, the accountant who'll be joining your team should be well-versed in the different accounting tools like the following:
Xero
A2X
Hubdoc
Dext
Taxjar
Avalara
They should at least have an idea of how to use this software. Nevertheless, they're often user-friendly, so as long as the accountant you hire is willing to learn and understands that accounting is better with these tools in hand, they are qualified.
Possess a dash of creativity
Creativity is not limited to positions that require an artistic output. Accountants should also be creative—in looking for financial solutions when faced with great challenges. They should suggest solutions that you haven't thought of because it is their expertise. Creativity also covers finding ways for stakeholders to grasp your numbers and financial reports. This is possible through well-made slides and presentations.
Accountants should be able to present numbers understandably in graphs and tables. Doing so ensures that when the meeting ends, the accounting report is well-understood to easily strategize crucial business decisions.
There are deadlines that, when not met, wouldn't affect the company much, but the tax filing deadline is something that you wouldn't want to miss. Tax collecting agencies are strict and will run after people and groups who miss the deadline of filing taxes or file information that isn't accurate. Hence, your accountant should be excellent at time management.
An accountant should not be cramming all the information they need to submit but should accomplish them ahead of time. They should also be updated on any tax rule changes and immediately adjust the books and taxes. Doing so ensures the accuracy of the details of the report.
Objective and unclouded by emotions
As a business owner who has built the venture from scratch and has the biggest vision among all team members, your decisions will always include emotional influence. This is perfectly normal and okay, and when this time comes, your accountant will be your objective voice.
Their suggestions will all have a numerical basis. For instance, when you decide to expand, they can give you different scenarios on how your company will look financially if you take a specific growth route. So while you have big dreams for your company, the financial facts will keep you grounded and unbiased.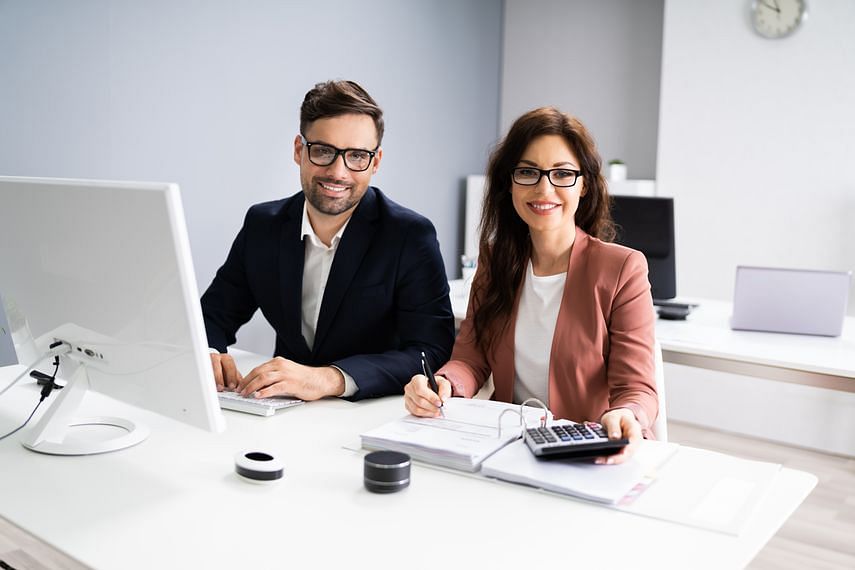 In-House or Remote Accountants?
Now that you know the qualities of a good accountant you should be looking for, the next decision you'll be making is whether you'll hire in-house or remote accountants. Each option has advantages and disadvantages, so let's take a look for you to make the best decision for your business.
In-House Accountants
The great thing about in-house accountants is that they have a full view of your business. They are regular employees who come into the office and witness your company's day-to-day operations. When you hire an in-house accountant, you'll know that they are dedicated to managing your books and business finances during their work time, with no other distractions.
Nevertheless, having in-house accountants means they're on the payroll, and you are also in charge of their growth and development. These duties take a lot of effort and also add costs. Accounting tasks are most of the time seasonal, so there may be moments your accountant will have downtimes. You need to learn how you can utilize your free time.
Remote Accountants
Meanwhile, remote accountants are as qualified as the in-house accountants you hire. They get the job done without giving you additional operating costs. You can also pay them per hour of their work with the help of a time and project tracker. Through this, you'll know that every dime you invest in your accountant is well-spent because they are productive in their work.
Remote accountants either work freelance or under an eCommerce accounting services company. Hence, they or their agencies are responsible for their training and professional development. Nevertheless, if you are used to having an eCommerce accounting staff you can talk to in person, it will take a bit of an adjustment with a remote accountant.
Ecommerce Bookkeeping Services by Unloop
When the time comes to hire your next eCommerce bookkeeping and accounting team member, make sure you keep these seven characteristics in mind. The best accountants will have a number of them, but don't be afraid to go with someone who has only a few if they excel in the most important areas. And remember, whether you choose an in-house accountant or remote accountant, as long as they possess the qualities above and fit well into your company goals, you can't go wrong.
If you think remote accountants and bookkeepers are fit for business, partner with us here at Unloop. Let Unloop help you organize and update your books at a low cost. You can skip the hassle of skimming through many applications as we have the best bookkeepers and accountants. Make us a part of your team by giving us a call at 877-421-7270. We'd love to work with you!