Disclaimer: Please note this article is not financial advice. The purpose of our blog is purely educational, so please consult a professional accountant or financial advisor before making any financial decision.
After a seemingly endless search for the next breakthrough product, you finally did it. The new trendy product that would dominate social media and be the talk of the town now rests in your hands. But how would you bring it to the consumer market? You took care of the product development side of the business, but admittedly, you need some help setting up your shop.
Among the competing ecommerce platforms on the internet, Shopify stands out as the easiest and fastest way to get your shop up and running. However, once you start taking orders and completing transactions, another tedious yet necessary task will take more of your time and boggle your mind: bookkeeping. So how can you skip the trouble of accounting for every penny?
This article will tackle some things you should know about accounting for Shopify and the secret to making this task a breeze, so keep reading!
How Is Ecommerce Different From Traditional Commerce?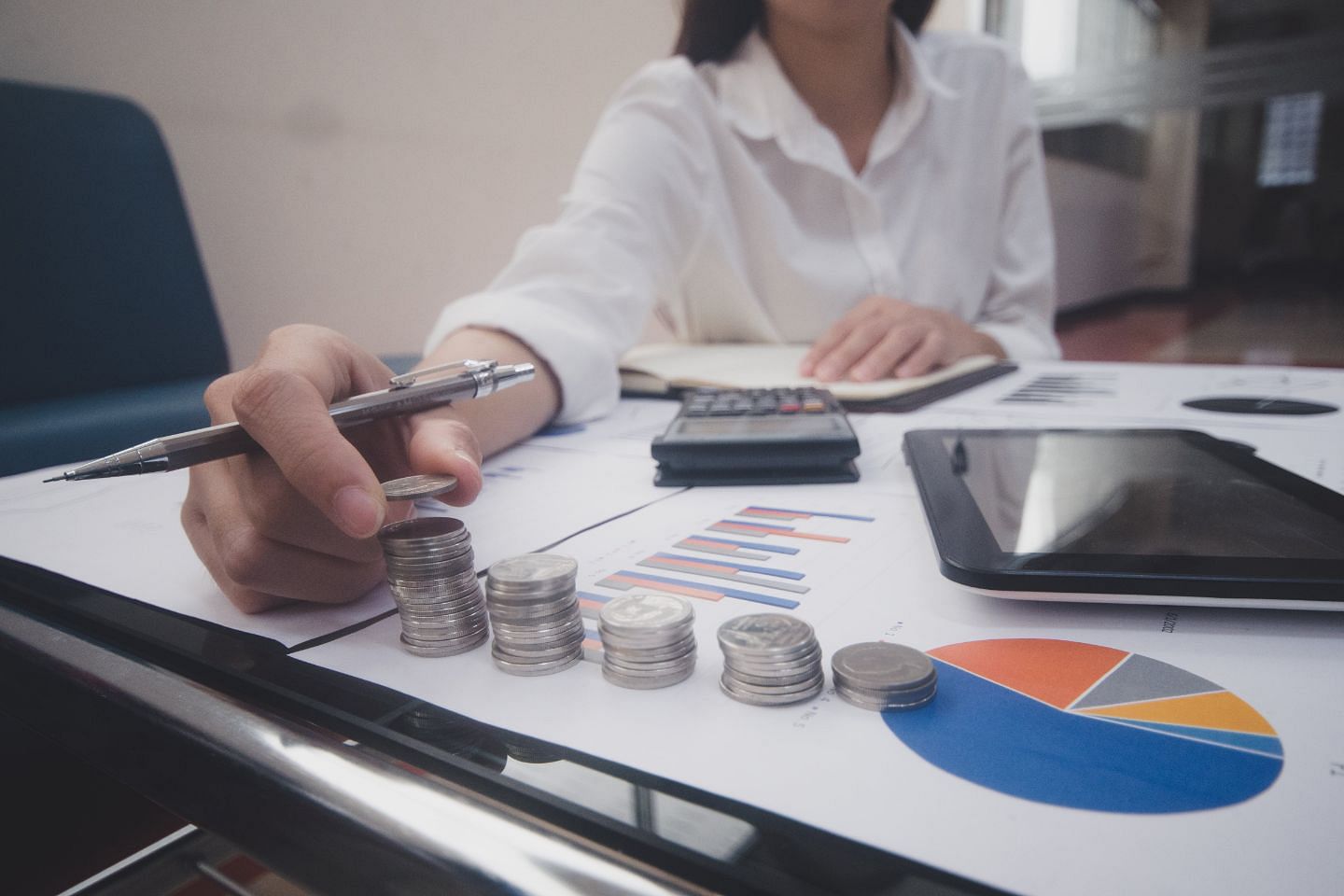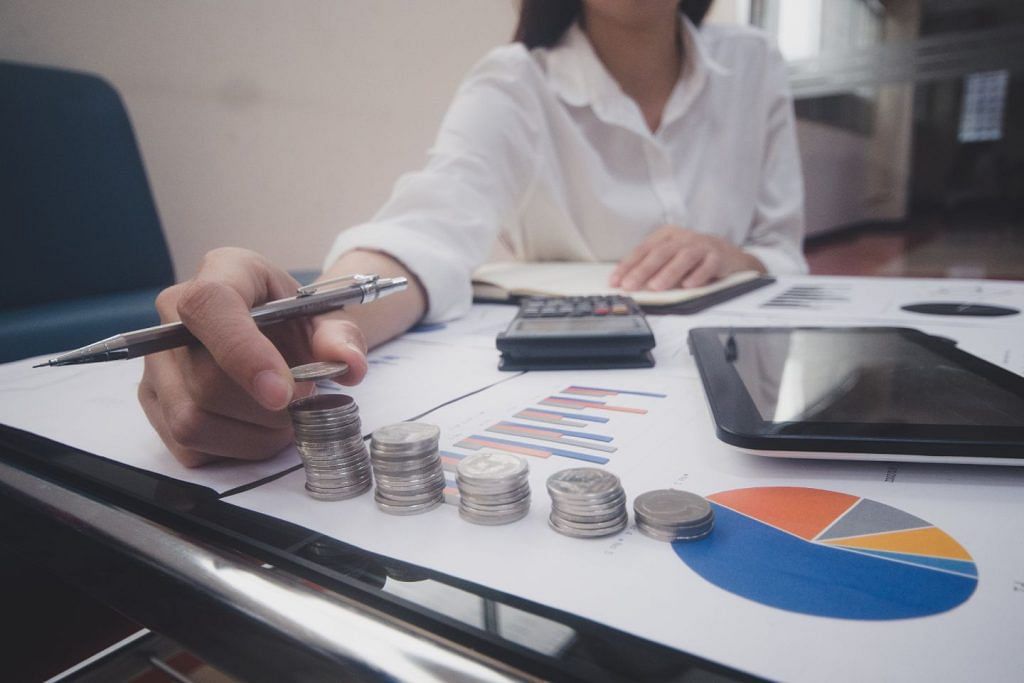 You might argue that commerce is commerce, whether it is done at the brick-and-mortar store or online. While that is certainly true, you still need to distinguish between ecommerce and traditional commerce. This way, you can better understand the challenges that ecommerce business owners like you would have to face.
Business Hours
Brick-and-mortar stores on Main Street or malls have to shut their doors to customers by the end of the day. Most transactions are cash and happen in real-time. Once the customer pays for the product, you hand it over to them. As soon as you close down the store, no more transactions will happen. Simple.
However, when you open a Shopify store, consider it a 24/7 store that always has to be kept running. Even while you are asleep, orders are piling up, waiting to be fulfilled. Payment channels work differently, too. Some may render payments sooner than others. If you don't know what you are doing, it is easy to get lost and be stuck in a mess.
Scope of Business
It is up to you whether you see the wider accessibility offered by e-commerce platforms as a boon or a bane. If you open up a physical store, only people within the store's vicinity can go to it. Unfortunately, you lose potential revenue from customers outside that radius.
On an eCommerce platform, the situation is entirely different. Your Shopify store becomes accessible to every person who has an internet connection. Whether your customer lives a couple of blocks away or somewhere on another continent, you can receive and fulfill their orders. While this translates to greater revenue, the flurry of international orders can still be overwhelming.
Product Return Rate
Have you ordered something online and it arrived damaged and unusable? If you have, your item may be one of the 30% of all goods ordered online that had to be returned. Compared to a brick-and-mortar store, the rate is below 9% or less than one in ten products sold. Every time you order online, you put your faith and trust in both the seller and the shipping services.
So what does this mean to you, a Shopify store owner? Foremost, it would be best to consider unfortunate cases (e.g., damage during transit) that may lead to returns and refunds. As such, you should prepare your inventory and reserve a small number of units for the sole purpose of product replacements. In turn, these extra units would mean additional costs for you.
Good Practices for Painless Shopify Accounting
If this is your first time managing a Shopify store, these good accounting practices will set you on a path towards clean, healthy, and up-to-date books. So before your Shopify store becomes a huge hit and rakes in millions of dollars in revenue, you must consider the following good accounting practices.
Always Update Your Books
You might dread starting on your bookkeeping for your small business since the task involves mathematics and shuffling official receipts and bank statements. But as you start your small business, it is important that you are diligently tracking your Shopify payments, Shopify sales, inventory, invoice, cash flow, and other financial data.
Utilize Accrual Accounting
Do you only record those transactions once payments for them have been made? If you want to keep an accurate record of your financial data, you should ditch cash basis accounting for accrual basis accounting, where every transaction is recorded. Accrual accounting lets you see a more accurate picture of your small business's performance. Moreover, it presents a better long-term view of your Shopify business.
Keep Track of Inventory
Do you know how much money passes through your Shopify business? As a Shopify store owner, you should. Another thing you should keep in check is how much inventory you have left. Having good inventory management habits will ensure that you never run out of stock, especially those products selling like pancakes.
Implement Fraud Protection
Are you aware that small businesses like yours are more likely to become victims of fraud than larger businesses? According to one report, larger businesses have at least 22% fraud frequency while small businesses are at 28%. Should you be worried? You should. That is why you must implement fraud protection measures such as securing your IT infrastructure, implementing a password policy, and educating your team members.
Stay Updated With Tax Laws
As the famous saying goes, there is nothing certain except death and taxes. As such, missing your tax obligations can result in the death of your small business. That is why you should keep yourself updated with the latest tax laws and regulations that concern your small business. Remember to compute, file, and settle your income and sales taxes!
Good Accounting Software for a Budding Shopify Store Owner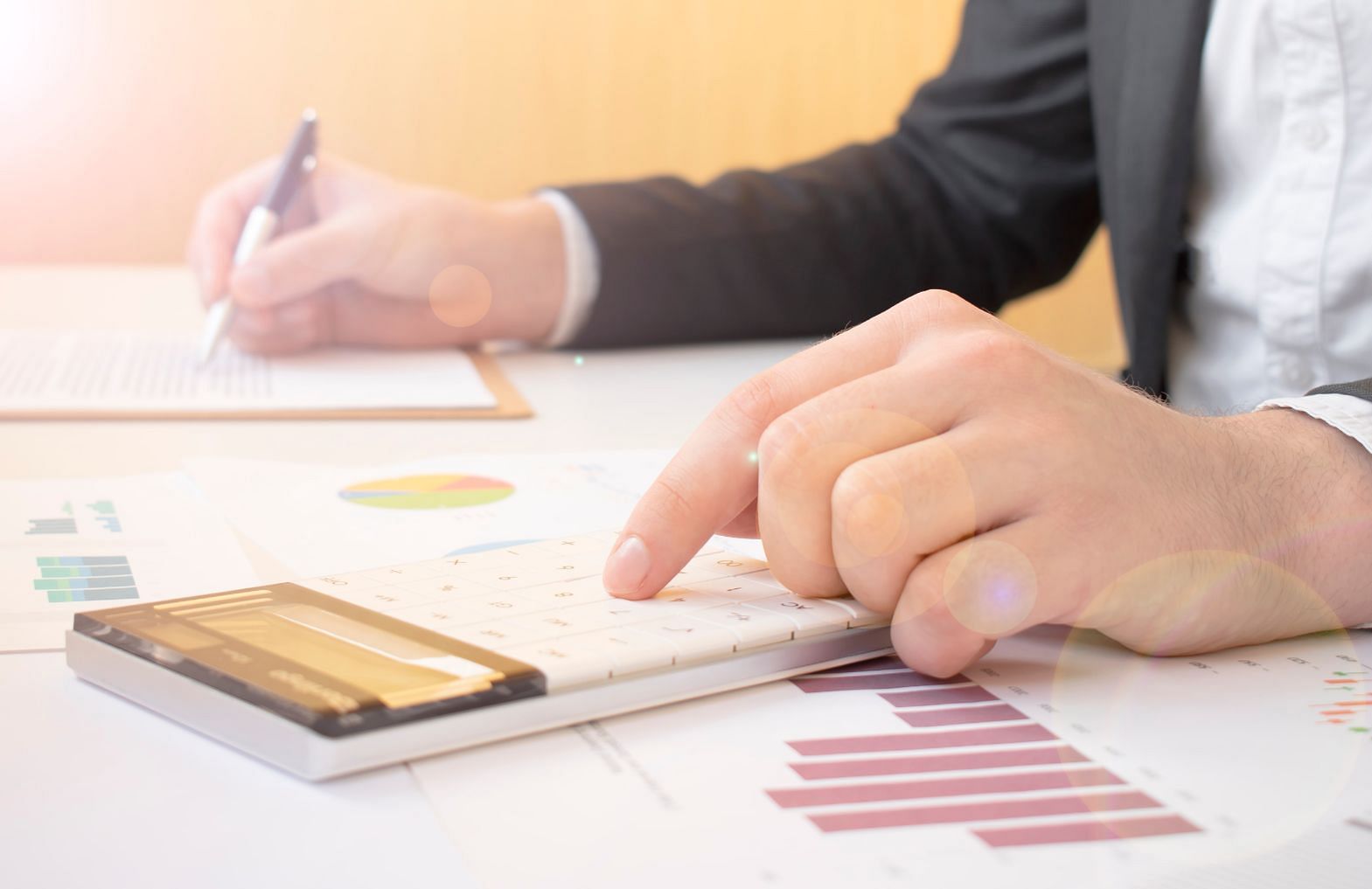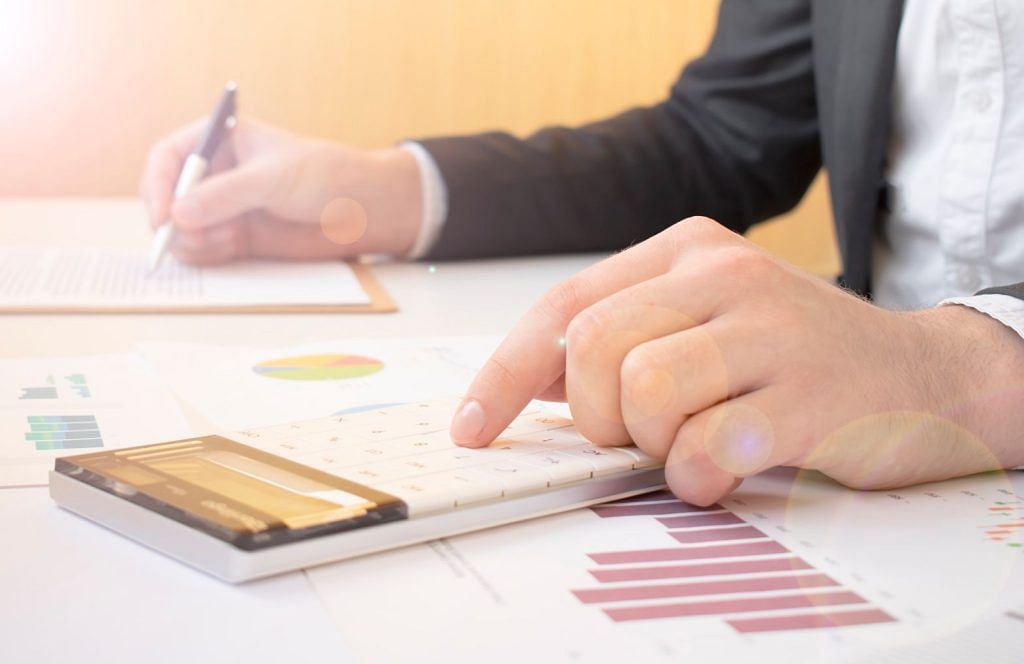 Thanks to Shopify, you already have your small business up on the internet, just awaiting your first customers. However, there is more to running an eCommerce business besides taking and fulfilling orders. It would help if you also had an equally convenient and easy-to-use Shopify account software. This section will discuss a few of the best accounting for Shopify platforms!
FreshBooks
Unlike the other options on this list, FreshBooks offers a simpler and clutter-free experience. Instead of providing you with an entire set of features that you might not even need, FreshBooks gives you a headache-free experience, so you don't have to tinker around with confusing buttons and options.
If you want a quick overview of your eCommerce business, the dashboard shows helpful graphs and information that will give you a bird's eye view of your Shopify business's performance. You might also appreciate another one of FreshBooks's strengths: expense tracking. They designed this feature to be simple and straightforward to use, even for a beginner like you!
QuickBooks Online
As a first-time business owner, you might have heard of this accounting software already! As one of the oldest existing accounting solutions, QuickBooks has made a name for itself since its launch in 2002. Among the options on this list, QuickBooks might be the most advanced and comprehensive accounting software you can get.
When you open up your dashboard, you will be greeted by many graphs, charts, and tabs. If you click on a tab, it will show you more graphs and relevant information. For instance, you can better appreciate your store's sales performance using the line graph on the dashboard.
Aside from a comprehensive dashboard, Quickbooks offers extensive contact management. For example, you can access customer information and attach relevant files to their customer profile with a single click. Moreover, you can customize your emails to target specific customers.
Xero
Like QuickBooks, Xero enjoys a privileged status in different industries. Aside from Shopify store owners, professionals in other fields also take advantage of the plethora of features that this full-stack accounting system offers. In addition to Shopify integration, it can handle transactions through multiple payment channels and more than 160 currencies worldwide.
Now, if you want a report of absolutely any kind, you can get it from Xero. Xero's advantage over other accounting software is its 65 different reports that it can generate instantly. By now, you probably already have an idea of how overwhelming this accounting software might be for new store owners. However, this accounting software is perfect for seasoned business owners!
Zoho Books
If Xero got you too overwhelmed because of its many features, Zoho Books might be a better suit for you. Zoho Books offers its service for a much lower price than its higher-end rivals. Moreover, Zoho Books offers Shopee store owners like yours a set of features better suited for small businesses. So if you are looking for a no-fuss platform, you may want to check this out.
Its most popular features are its dashboards, standard reports, accounts payable, and role-based user permissions. In addition, Zoho Books was designed to be scalable, so you can rely on it as your small business grows.
Zoho Books offers a limited but free version if you want to try it out. For instance, if your small business has a turnover of less than $50,000 per year, you can try their invoicing and business reporting features for free.
Sage Accounting
As the name implies, Sage Business Cloud Accounting is a piece of cloud-based accounting software. It offers a wide range of accounting and bookkeeping solutions such as making invoices, tracking your expenses, managing your inventory and stocks, and a whole lot more. You can find everything you would ever need from an accounting system from Sage Accounting.
If you like tinkering with your accounting system, you can do so with Sage Accounting, as it is highly customizable. Sage also takes pride in its tailor-made features for specific industries. So if you belong to any of those industries, you can expect more features and a seamless experience with Sage Business Cloud Accounting.
The Best Kept Secret to Untangling Your Bookkeeping Mess
Don't know where to start on your Shopify bookkeeping journey? Then, why not let Unloop take care of your business for you? If you are an online seller looking for reliable accounting for Shopify sales on your store, book a call with us and let your business run on autopilot!
With Unloop, you don't have to try every piece of accounting software on the internet. Instead, we have seamless accounting Shopify integration coupled with full-stack accounting software. Then, harnessing the power of these platforms, Unloop does your bookkeeping, income tax, and sales tax for you. If you have a store on other eCommerce platforms, Unloop got you covered! Does this sound enticing to you? Free yourself from bookkeeping troubles and get started with Unloop today!