Businesses are not like certain plants that thrive with minimal to no supervision. As long as they're left under the sun and rain, plants can survive. However, suppose you want your business to succeed and continue expanding. In that case, you need to monitor your sales constantly, the effects of your marketing campaigns, your areas for improvement, store optimization, and customer reviews—quite high-maintenance if you ask us.
You also need to check the money coming in and out of your business. Even if you can easily manage the tasks mentioned above, you can't afford to multitask on financials. It may be best to delegate bookkeeping to experts, someone who's trained in the field and can focus on tracking all your transactions.
We'll explain why and get into more details about bookkeeping and the bookkeeping business services you can avail of.
The Role Of Bookkeepers and Accountants
There are two key people in a business you rely on upon regarding finances and money—the bookkeeper and the accountant. Unfortunately, many people think that the two are just the same and the roles they play are similar, but we're here to let you know that the two are, in fact, separate roles.
As the job title suggests, a bookkeeper keeps all the records of a company's transactions on a physical or digital book or ledger. Some of the details a bookkeeper tracks are the following: assets, liabilities, equity, invoice, purchase records, receipts, bank transactions, loans, revenue, costs, expense, and revenue.
Meanwhile, an accountant does all these: data analysis to check the health of a business, assistance for business owners to make sound decisions based on the company's finances, and regular reports you can check to see the business's financial status.
While the accountant may have bookkeeping knowledge and skills, the two are usually hired separately. For example, some companies have an in-house bookkeeper, delegating the analysis to a third-party accounting firm, while others hire both in the same way. Whichever your choice will be, a person should be tasked to monitor all transactions made within your business to provide accurate and timely financial records.
The Importance of Bookkeeping In Your Business
There are several reasons why bookkeeping services for business are essential, especially if you do not have background knowledge on the tasks. Here are some of them:
Organized documentation
You may try to be your bookkeeper to save costs, but it's easy to get lost with all the tasks on your plate. Of course, there will be costs in hiring a bookkeeper, but the investment is well worth it.
Valuable data for investors and loan application
If your bookkeeper correctly tracks all your assets, liabilities, expenses, and income, you'll have data to pull during an investors' meeting, loan application, or a similarly important event.
Accurate accounting reports
A fine-looking sheet from a bookkeeper will help an accountant create a business report quickly. You'll have the confidence that all details are accurate with a detail-oriented bookkeeper managing the tracking task.
Forecasting and business plans
The reports created by the accountant from the raw data provided by the bookkeeper can help you, and your accountant forecasts your spending for the next month, quarter, or year. Through this, you can decrease the liabilities, increase assets, and increase profit. Furthermore, you don't have to make uninformed guesses on important business decisions as all the complex monetary data are laid in front of you.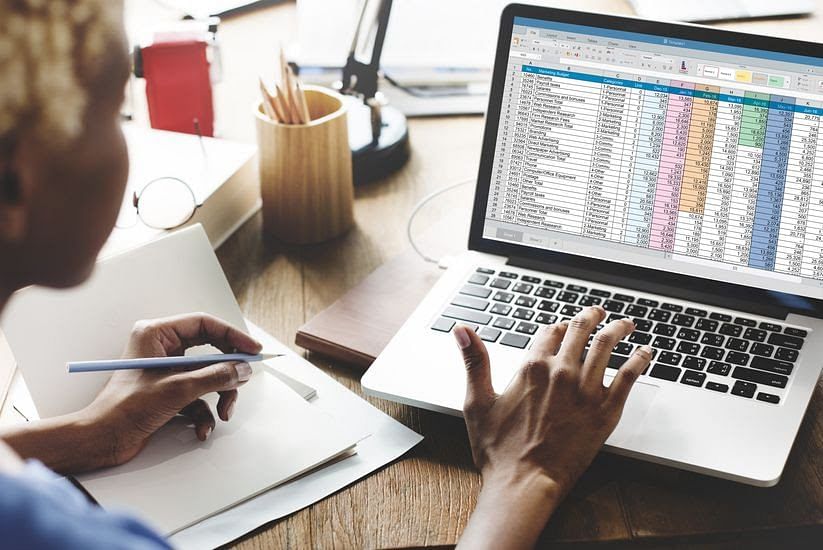 The Bookkeeping Software You Can Use
Advocates of traditional bookkeeping may have difficulty letting go of the notebook, the calculator, and even the excel file that took days to optimize, but technology is unstoppable. Today, you can even access the software on phones to make every bookkeeper's task to track easier.
Quickbooks
Whether you are on your personal computer or your phone, you can access your books conveniently. For $1-$3.40/month, you can organize your company's invoice, expenses, VAT, and generate reports.
Freshbooks
Another software perfect for small to medium enterprises, freelancers, and even established businesses is Freshbooks. Your $6-$20 or customized pricing can go a long way when it comes to expenses, time, payments, and invoice tracking. Freshbooks can also generate all these data quickly into reports.
Xero
The thing about printed receipts is that in time, they fade, but not with Xero, as it allows you to save these receipts through a function called Hubdoc. Your quotes, invoices, bank transactions, and money in different currencies are all covered by Xero, so your $20-$40 investment is worth it.
If you not yet ready to let go of conventional bookkeeping, you can use it in combination with this new software:
Bookkeeping Services: Calgary and Canada-based Firms
The software above is also designed for personal use, so it will be beneficial if you welcome the possibility of being your bookkeeper. Nonetheless, if you delegate your tasks to firms offering bookkeeping, Calgary-based or remotely. Here are some bookkeeping firms, Calgary-based, within Canada, or remote.
Achen Henderson CPAs
Enkel Calgary Bookkeeping Services
Jibe Accounting
Versatile Accounting
All-Pro Bookkeeping Services
Geib and Company
FBC
EveryEntry
SAR Accounting & Tax Solutions
Andersen Tax
These firms have experienced bookkeepers and accountants you can partner with to help your business. Just make sure to give them a clear view of your business, so their reports and recommendations are more relevant. You can also rely on these firms for bookkeeping consulting services if you have in-house bookkeepers.
Partner With Us!
If you are looking for accountants and bookkeepers to assist you, we, here at Unloop, got just what you need.
We specialize in assisting Amazon and eCommerce sellers, retail sellers on Shopify, Walmart, and Woocommerce. As a business that sprouted from the field of eCommerce, we are well-versed in the challenges of tracking sales, orders, supplier payment, and expenses. Our skills are honed by experience, and our insights come from real-life situations we have experienced.
As accountants and bookkeepers, we stay objective and rely on what the numbers show.
We'd love to discuss our offers further, so don't hesitate to get in touch with us or give us a call. Our services are remote so that we can assist you anywhere you are in the world!