So you've started an online business. You are now among the millions who have braved the ecommerce world in Canada and the US! While beginning a business is indeed exciting, the responsibilities you'll handle are undoubtedly daunting.
One task you need to accomplish even before you launch your business is to pick the best accounting and bookkeeping tool. Getting this ready before selling or launching all your marketing efforts will help you track the money coming in and out of your business. But with the many options out there, which one should you choose?
Here, we'll discuss the best accounting software and why you should invest in one, so keep reading!
Best Accounting Software for Startup Businesses
Being a startup, pick the small business accounting software that can satisfy your financial management needs at the present moment. But also choose the one that can scale to more advanced features as you grow your venture. Here are the most popular accounting software to choose from.
QuickBooks
QuickBooks is one of the most popular small business accounting software. It has all the accounting features you need. When you sign up for a plan, it'll backtrack all your financial transactions and do live bookkeeping moving forward. QuickBooks has payroll solutions, invoicing, various payment gateways, integrations, time tracking and project management, and inventory tracking features.
Xero
Xero is another accounting software that will surely ring a bell. It is as credible and helpful as QuickBooks because of these accounting features: accounts payable and receivable, different ways for online payments, recording of bank account transactions, projects and time tracking, integrations, invoicing, and inventory tracking. Like QuickBooks, it also operates on the cloud and can be accessed on mobile devices as long as there is an internet connection.
Peachtree/Sage50 cloud
If you are growing your businesses, managing more people, and handling more clients, you can count on Peachtree, now known as Sage business cloud accounting/Sage50 cloud. It has HR and CRM features that will be very helpful in managing your growing workforce.
If your businesses are in corporate real estate and construction, Sage business cloud accounting is the best tool because it has unique features for these industries. Peachtree can also fulfill general tasks like keeping your books organized and helping you with your accounting needs.
FreshBooks
Meanwhile, if you want something user-friendly and straightforward, check out FreshBooks. The software is excellent for beginners who want to independently handle their bookkeeping and accounting. The brand also highlights its tool's usefulness for freelancers and self-employed professionals. Nevertheless, it is also a tool for businesses with contractors and regular employees.
FreshBooks has double-entry accounting, invoicing, inventory tracking, integrations with different payment gateways, and reporting. It is also accessible on mobile devices.
Wave Accounting
Another software that you'll appreciate because of its straightforwardness and user-friendliness is Wave Accounting. Its tagline flaunts that the tool is not made for accountants but for business owners themselves. Hence, its features are perfect for individuals with little bookkeeping and accounting knowledge. If you don't have much time to learn the ropes of financial management, Wave Accounting is an excellent start.
The software offers accounting and invoicing. You can utilize the tool's optical character recognition technology to take images of receipts, store them in the system, and convert them into data that can be organized and categorized in books.
Your business's invoicing needs are also covered by the tool. You can create invoices in any currency, accept payments automatically, and customize invoices to include your company brand and logo. All these transactions will be stored in the books.
Zoho Books
Customer support from where you get your software is essential when you will manage your books and accounting independently. You won't be disappointed with Zoho Books, as they have superb customer service that will help you establish and maintain your accounting and bookkeeping system.
You can enjoy all bookkeeping and accounting features like invoicing, estimates, income and expenses tracking, banking, project management, inventory, reporting, and various payment gateways depending on the plan you sign up for. The great news is Zoho Books's plans are highly flexible.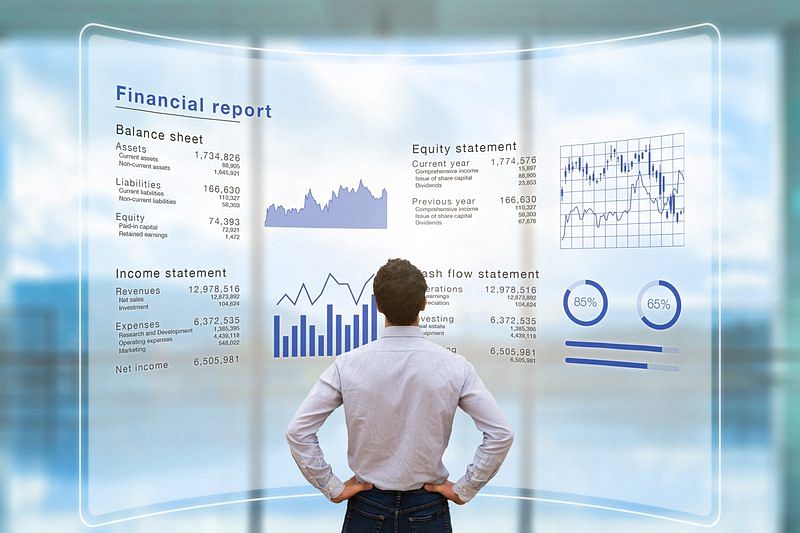 Why Invest in Bookkeeping and Accounting Software?
Do the software sound promising? Sustain the excitement and ensure your business will thrive by establishing a bookkeeping and accounting system early on. Although accounting systems may sometimes be costly, they are worth the investment because of these benefits.
Tracks Expenses and Income
In the beginning, your income and expenses may still be manageable when tracked manually as sales are still slow. Financial management through a cash-based accounting system can still work.
However, income and expenses will grow as your business scales. Using accrual accounting is better through an accounting program. Through this feature, you can monitor your accounts payable and accounts receivable. Accounts payable are business expenses you must pay, like production costs and tax calculations. Accounts receivable is the money you'll receive from sales and services.
When you keep track of these, you'll quickly know the taxes you need to pay, your after-tax income, and your profit.
Makes Invoicing Convenient
Invoicing may seem basic, but it is of immense help in ensuring your accounts receivable are managed and on track. Software can generate different types of invoices, which can help you get the correct customer payment at the right time. This ensures your cash flow goes uninterrupted.
Many software allow you to create invoices conveniently because of ready-made templates. You can also customize the templates if you want and need to. The invoices can also have a "Pay Now" button, making it convenient for clients and customers to pay. Once the transaction is complete, the details will be recorded and categorized in the books because of software automation.
Gets You Ready for Tax Season
When your income and expenses are tracked and organized in the books, one of the most significant benefits you'll reap is being ready when tax season comes. A common mistake many business owners make is cramming the tracking of their business finances as the tax season approaches. But doing so makes financial reporting more error-prone and difficult because of the amount of data to backtrack.
Data can be updated automatically when you have software, especially when you utilize integrations. All you, your bookkeeper, and your accountant need to do is to check the accuracy of entries, send the report, check tax calculations, and pay the correct taxes before the deadline.
Automates Everything
Tracking is made more accessible because the latest business tools have these automation and integration features:
The connection of bank accounts allows automatic recording of all bank deposits and withdrawals.
Payment processing using various gateways makes it convenient for your clients with different payment accounts to pay conveniently. Their online payments can automatically be recorded.
Third-party apps like cptical Character recognition (OCR) allow receipt scanning to convert details into text.
An invoicing software that allows recurring invoices makes sending payment reminders and receiving cash deposits easy.
Ecommerce integrations allow the automatic transfer of essential financial data from the online selling site into the software.
Human resource features and app connections make people management easier.
Customer relationship management features allow you to stay connected with customers through email marketing, sales calls, and client care.
The main goal of automation is to minimize or eliminate manual data entry, as this is the culprit in financial data inaccuracy.
Keeps Your Financial Data Safe
With all these financial records that are essential and also confidential, data security and protection are indeed vital features you'll look for in small business accounting programs. You'll find just what you need when you pick a cloud-based accounting software.
Traditional accounting using Excel sheets stores books on computers, but cloud-based software have more advanced security features and can store information in the cloud. The cloud encrypts data, ensuring that hackers and unauthorized individuals cannot access your accounting data. Corruption of data is also less likely.
Most cloud-based software have multiple users and role-based access, meaning only individuals you authorize can access the books.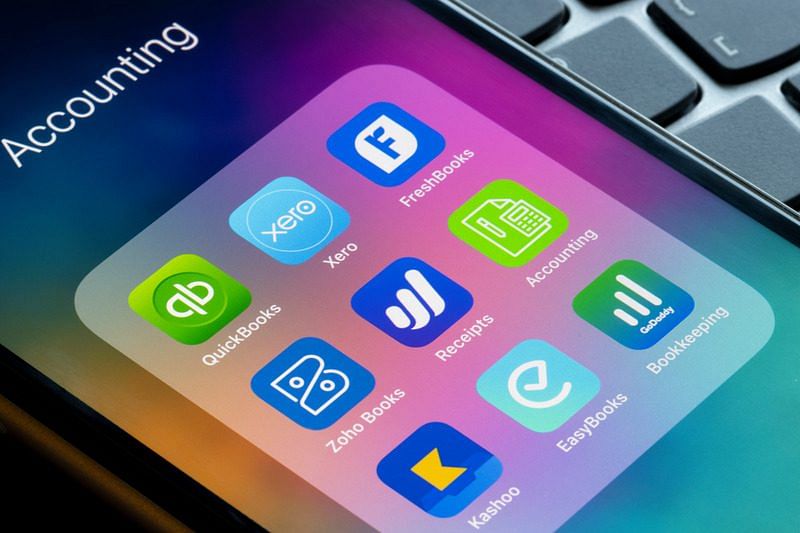 Online Accounting Software Use by Unloop
As a startup in the competitive landscape of North America, it is essential to manage your finances early, so start bookkeeping and accounting as soon as you open your store. You now have all the information you need. QuickBooks, Xero, Sage50 cloud, FreshBooks, and Zoho Books are the best bookkeeping software for small businesses in Canada and the US; check out which satisfies your business needs most to get the best. If you need help, our team is well-versed in the latest bookkeeping software (Canada and the US), and we can handle your bookkeeping. Call us now so we can discuss our offers with you!