Owning a small business online is quite a feat. But it also gives many new online store owners tons of stress and anxiety. In addition to the day-to-day challenges of running a business, you also have to worry about things like cash flow, employee turnover, and regulatory changes.
It's not surprising that countless businesses fail in their first few years. Unfortunately, even with all your effort, you can't guarantee that your accounting knowledge is enough for your business to survive the most crucial years.
But don't let that discourage you—with a little planning and perseverance, you can overcome these ten financial challenges with an accounting service you can rely on the most. Learn and find out the solution today!
#1. Time-Consuming Financial Reporting
The accounting process of an online store is no different from other businesses. It goes through the same long and painstaking steps.
Recording the transaction
Entering transaction data into your journal entry
Posting your entry to your general ledger
Adjusting your entries according to errors or unbalanced debit-credit equation
Drafting and finalizing monthly financial statements to yearly financial reports
Closing your books for the period
Imagine doing this using manual data entry—this makes it vulnerable to accounting errors. You'll be adding more payroll costs to your expenses and wasting precious work hours on filing and reporting.
But accounting management services can automate every data entry and business processes with just a click. By automating tasks, you can spend more time actually talking to and interacting with customers rather than burning the midnight oil by entering all your transactions.
Thus, hiring accounting experts can help your online business grow more efficiently as it focuses on developing new relationships while eliminating unnecessary manual accounting tasks.
#2. No Budget Plan
Just as water always flows downhill, cash flows from customers to business owners. For your online business to survive and grow, it needs to have enough cash on hand to cover its expenses. But the first year is when businesses are often operating at a loss.
To maintain positive cash flow, you need to be careful with every cent you put out. That means creating a flexible budget and keeping an eye on it. Why would we suggest a flexible budget?
This budgeting plan is a tool businesses can use to adjust their expenses in response to changes in their sales or production levels. Unlike a static budget, which remains fixed regardless of changes in activity, a flexible budget automatically adjusts to reflect the actual financial health of your business.
A flexible budget is an essential tool for businesses that operate in volatile or uncertain situations such as ecommerce platforms. A dedicated team of accountants can create an ever-changing budget based on your weekly, monthly, and yearly business goals.
#3. Overdue Bills
Did you forget to manage your vendor invoices? Or perhaps, you can't pay them on time because you don't have money?
Late payments to your supplier or creditors can have a ripple effect that can negatively impact your online store. Not only will you incur late fees and interest charges, but it affects your ability to get loans for future investments. In extreme cases, it can result in asset liquidation or legal action against your business.
With an ecommerce accounting professional at your beck and call, you create an accounts payable system, maintaining a list of all upcoming bills and their due dates. Alternatively, there are a number of accounting software available that can automate the process and help business owners stay on top of their bill payments, linking them to their business bank account. This will guarantee bills are paid on time even if you forget or cannot make the payment themselves.
#4. Non-Compliance to Federal Taxes and Other Levies
Businesses' problems with tax preparation aren't entirely about taxes they owe but also about making sure they're complying with tax laws. This financial challenge comes in many forms.
Salaries of tax professionals and fees charged by outside consultants
Tracking down forms and documents and the time spent completing tax returns
Incurring penalties if they make mistakes on their taxes or fail to file on time.
These factors add up to a significant cost for businesses, which can be difficult to justify given the slim margins on which many businesses operate.
However, you can reduce your tax compliance burden by taking advantage of available tax breaks and credits and simplifying your tax return. Thus, working with a qualified tax accountant can also help you ensure that you're compliant while minimizing costs.
#5. Miscalculated Costs for Products Sold
As you are pumped to grow your business, it's easy to get caught up in the excitement of managing your inventory. However, this excitement can sometimes blind you to the reality of managing your finances right. As a result, many budding ecommerce owners overspend.
Are you purchasing administration supplies, inventory, or marketing?
An accountant capable of handling inventory management can help you avoid this pitfall by providing solutions for start-up costs. They can also help you create a realistic timeline for when you'll start seeing a return on your investment. With their help, you can avoid overspending and set your business finances for success.
#6. Fraudulent Access
5% of annual revenue is lost to fraud each year, and this can have a devastating impact on your budding business. What type of activities count as accounting crimes?
Manipulating payroll
Wrong tax liabilities
Faking invoices and expenses
To help combat this problem, organizations need to be aware of the signs of fraud and have a trusted team to prevent it from occurring. Additionally, it is important to have an accounting system in place for reporting suspected fraud so that it can be investigated promptly.
#7. Ineffective Use of Accounting Software
So, you have the most popular financial software with many features and an easy-to-use dashboard at your disposal. But can you apply its best features and benefits to your small business?
You may have watched tutorials on this technological accounting solution. Still, you're missing out on a wider range of valuable reporting and insights that could help you make better financial decisions.
So what are some of the most powerful features of accounting software?
Payroll services such as automated wages and a time tracking feature
Inventory management with warehouse management, unlimited invoicing, and barcode scanning
Accounting cloud services like suspicious payment and unwanted access notifications
Accounts receivable and accounts payable automation
Sales tax nexus calculation
Custom reporting and filing tax forms
#8. Not Knowing Solutions to Unforeseen Accounting Challenges
Like life, everything in business is unexpected. That's because no matter how much experience you have or how well you know your customers or tools, there will always be challenges you don't anticipate.
Still, if you can conduct proper financial analysis and have cash reserves for any hurdle, you can protect your business during tough times.
Having a dedicated bookkeeper and emergency account will give you peace of mind knowing that you have a safety net to fall back on if needed. The best way to grow your reserve is to make regular deposits into the account, whether from profits or other sources of income. The right accountant can help you set up all these processes on your accounting software.
#9. Late Payment to Employees
Always pay your employees accurately and on time. Not only is it the law, but it's also good for morale and can help to prevent financial difficulties for your staff. Unfortunately, you'll probably experience short cash flows that can make it difficult to make timely and full payments to your team. That includes payroll taxes, bonuses, and benefits you promised to offer.
Remember that unpaid employees create an unhappy working environment that can also impact your business operations. Thus, it pays to get a payroll service that automates and adjusts to any period of your starting business.
#10. Wrong Ecommerce Accounting Team
It's understandable why many business owners worry about their accountants making mistakes. After all, accounting is vital to running a successful ecommerce business.
The good news is you can hire a better accounting team by:
Making sure you have a clear understanding of your business's financial situation, not just your accountant. This will help you catch any errors they make.
Establishing strong communication with your accountant. Let them know what you expect from them and hold them accountable for their work, whether it be their fee structures or accounting data recording and reporting.
Expecting quality work from them. Whether it's with a flat monthly fee or not, outsourced accountants are supposed to provide the trust and quality financial management your online business deserves.
Bookkeeping Services and Accounting Professionals in One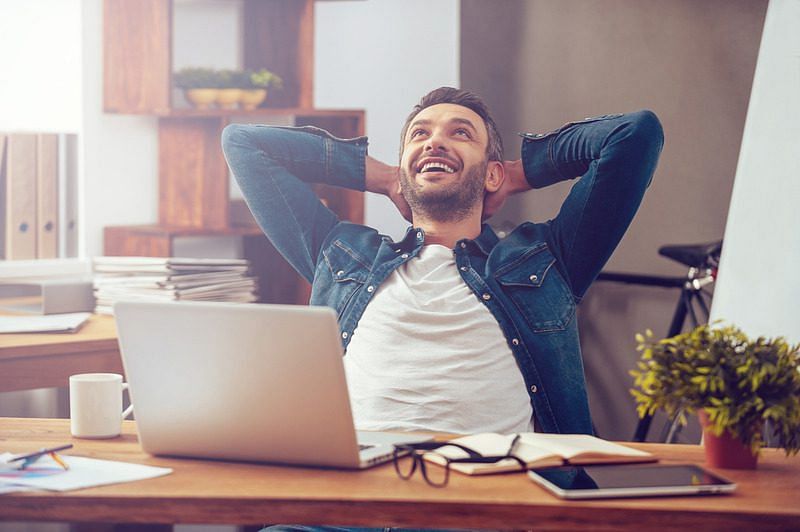 Despite the challenges, small business owners should not lose hope. Many taxes, payroll, and accounting services can help overcome these common issues. Simply talk to a trusted accounting firm, like Unloop.No matter what your accounting challenges are, Unloop's team of ecommerce accountants has the perfect solution for you. Explore our complete range of online accounting services and find the one that fits your small business's needs. With our help, you can overcome any hurdle and get back to growing your small business.