Behind every successful ecommerce business is an understanding of how ecommerce accounting works. When running an online business, accounting has a vital role to play in ensuring your business is on the right track for positive growth.
As a business owner, you can do your own accounting or partner with a professional to help with your business finances. In this blog post, we'll talk about the fundamental roles of a Shopify accountant to see if you can handle your finances yourself.
Keeping Track of Business Cash Flow
It is vital for every business to keep track of its cash flow to have complete transparency of how much money you have in your business accounts. If your personal and business bank accounts are merged, you basically have twice the amount of work to do.
The money going in and out of your business is an excellent way to tell if your business is doing good. If your business is getting more than you expect, it's a good indication that your sales are booming. Always have a separate business bank account to track your cash flow conveniently.
Furthermore, having a separate bank account means that you can have a clear picture of your business expenses. You can guarantee that you can pay your obligations on time, or strategize if you are spending too much.
Inventory Management
If you are an online seller, you have an inventory of the items you sell. Keeping track of your goods will help you decide which goods to stock up on or slow down on. Inventory management is also the responsibility of an accountant.
When an item is not popular, it gets stuck in your inventory and is considered a capital lockup. You can release these goods through various means (e.g., promos, sales, and bundles), but it's always risky since you can end up earning less than what you paid for when you ordered those products.
Inventory shrinkage is something else to watch out for as an accountant. It is common in small businesses where employees can easily steal from the inventory, or where vendor fraud and damaged goods are common. This shrinkage can negatively affect an ecommerce business. 
Creating Financial Reports
Creating detailed financial reports is crucial for every business. These statements contain financial data and key metrics that reflect the status of your Shopify business. Here are some of the financial reports important for ecommerce businesses.
Profit and Loss Statement: This statement contains the summation of your net income and net loss monthly, quarterly, and yearly.
Cash Flow Statement: This statement shows your business's ingoing and outgoing money over a specific period. It gives business owners an idea of their financial transactions contributing to growth or unnecessary expenses.
Balance Sheet: Balance sheets give reports on a business's total assets and liabilities. Balanced assets and liabilities indicate that your business is in a good cash position.
There are even more financial reports that accountants can whip up for your business. They should be able to produce them for your business when you need them for documentation, business planning, and other management tasks.
Handling Taxes
Accounting for Shopify means tax obligations. The central role of accountants for small businesses is to ensure they pay their taxes on time and correctly. Accountants handle tax planning by filling out income tax returns and preparing necessary financial reports for the accounting period.
Part of the accounting process is providing strategies regarding taxes. Accountants can give small business owners tips on reducing their overall tax obligations. They also ensure your business follows global sales tax compliance and doesn't pay more taxes than what is necessary.
Implementing an Accounting System
Ecommerce accounting entails various accounting tasks. Accounting is not just about taxes. There's financial management, creating reports, inventory, and many more tasks. Accountants should utilize a proper accounting software to do repetitive tasks such as sending and creative invoices or automatically recording transactions.
There are free accounting software options that accountants can use to cover the basic accounting tasks of Shopify businesses. But if you have the budget for it, you can invest in more advanced accounting software options for a smoother and more convenient accounting process.
Bookkeeping Process
Organized bookkeeping is the backbone of a successful accounting process. Bookkeeping involves recording and organizing all business transactions. You can hire a bookkeeper, but a professional accountant can also handle bookkeeping for your Shopify business.
Bookkeeping is usually divided into two different categories: account receivables and account payables. Account receivables are sales made or money you receive when a customer buys from your business. Account payables are your obligations and business expenses.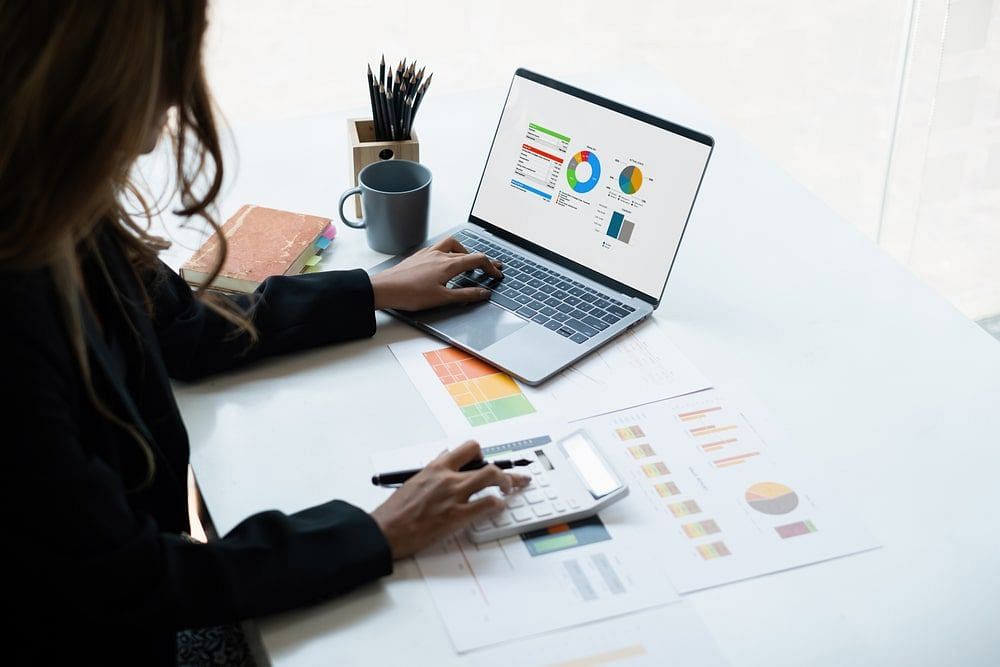 Is It Worth Hiring an Ecommerce Accountant?
The million dollar question is, is it worth hiring an accountant? The answer is a definite yes! For small Shopify sellers, an accountant may sound like an unnecessary expense, but here are some reasons why hiring an accountant is a good idea.
Maximizes Efficiency: A professional ecommerce accountant can streamline the entire accounting process to maximize efficiency. They are experts in the field who can quickly identify pain points and provide valuable insights to fix them.
Provides Accurate Financial Data: Valid and accurate data is essential to make informed decisions. Not to mention, internal revenue agencies conduct audits that will require valid financial documents.
Helps With Strategic Planning: Accountants can help ecommerce business plan for their growth. Accountants have great financial expertise, and their financial perspective can lessen business expenses, boost your sales, and help you reach your goals.
Keeps You Tax Compliant: Every business is subject to taxes, and tax preparation is the most tedious part of accounting. From preparation to payment, accountants can ensure the accuracy of your taxes.
Unloop: Expert Ecommerce Accounting Solution
Whether you need bookkeeping for Shopify or an accountant to help with the finances of your Shopify store, Unloop is the expert ecommerce accounting solution for you. We have a reliable finance team who are all experts in ecommerce.
Our services include:
Bookkeeping: We handle your monthly financial statements using compatible Shopify accounting software.
Accounts Payable: We handle paying your vendors on time, so you worry less about due dates.
Forecasting: We help peek into your business's future to prepare budgets or to create an exit strategy.
Payroll: We can handle payroll for your business, so your employees get paid on time.
Doing business accounting on your own can be overwhelming. Take advantage of professional services for ecommerce accounting. Unloop can get everything done for you. so you can spend time marketing and growing your business while we handle your finances.
If you are looking for a Shopify accountant, book a call with us today!