Save business time with the powerful combination of the largest eCommerce retailer and best accounting software in the world! Last year, there's news about Amazon Business and Quickbooks integration to provide seamless accounting solutions for small businesses. From purchase details to cost breakdowns for every transaction, the Amazon Quickbooks integration eliminates the time-consuming manual tasks and makes bookkeeping and accounting easier and more efficient.
If you're a business owner, this integration will help you to track and organize expenses at any time of the day. In addition, it will give you more time to work on other business aspects. Since the calculations provided are more straightforward than before, you can estimate profitability easily. If you're an accountant, these tools will help you manage and analyze financial data better.
So, are you ready to get started with Quickbooks and Amazon Seller integration? Here's a quick guide on the basic requirements and benefits of using the tools.
The Basics of Amazon Quickbooks Integration
Before you link Amazon to Quickbooks, there are a few essential points you have to know. These points will determine if you are ready to get started or if there are some adjustments you still need to make to acquire eligibility for this service.
An Amazon Business Account
This integration is primarily available for sellers with an Amazon Business account—you need to use the Amazon Business Purchases app to connect with Quickbooks. The good thing is, signing up for an Amazon Business Account is free! Additionally, there are no sign-up or annual fees to pay for unless you opt for Business Prime Shipping.
Some software allows seller accounts to link with Quickbooks. Still, the personal purchase records you have with a seller account could mix up your documents on business expenses. Therefore, starting with an Amazon Business Account is better because it focuses solely on business purchases.
Requirements for Integration
If you already have a Business account, the next thing you need is to log in to your Quickbooks account with a company admin or primary admin access level. From there, here are the procedures you need to start connecting the two:
Access the Amazon Business Purchases app and find "Get app now."
Sign in to your Amazon Business credentials as primary admin.
Start importing and syncing Amazon Business data based on your preferred start date.
Click the Finish button to complete the procedure.
Note that it takes time if you import a massive amount of data.
Amazon to Quickbooks: How Accounting is Made Easy
Now you know how to get started with Quickbooks online and Amazon integration. In that case, let's proceed with the ways they can help make bookkeeping and accounting easy for your team.
Seamless Inventory Management
Amazon Quickbooks is the optimum inventory management tool you can use today. You only need to provide a master list of inventory and sync your products to all your Amazon warehouses and sales channels. Once you complete these processes, Quickbooks will automatically notify you if your inventory needs adjustments for the following:
Stock replenishment
Low inventory
Any lost or damaged products
Accurate data to determine the best-selling to worst-selling products
Reliable Data Access and Security
Quickbooks' cloud-based technology makes it easy for you to store data securely and have it readily available for your access anytime and on any device! For example, suppose you are on a vacation or business trip and suddenly need access to your transactions. In that case, a simple login is all you need to get full access to the data.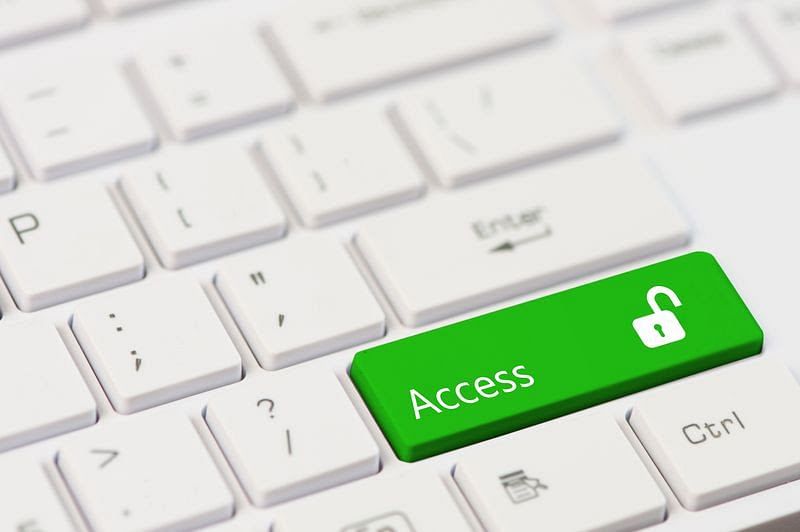 Handling International Transactions Like a Boss
One of the best things about Amazon is its international scale, which helps sellers reach a larger customer base. Still, it can get complicated to handle, especially for small businesses bookkeeping and accounting. But with the integration of Amazon and Quickbooks, it will be a lot easier for your team to work on transactions from multiple currencies. Additionally, the tool automatically adjusts your reports to implement changes, accounts exchange rates, and allows real-time tracking of expenses.
Leveraging Automation and Simplicity
Fast and easy accounting are the top advantages of Amazon and Quickbooks—the primary reasons why businesses need to incorporate them in their systems. They automatically record, track, and calculate transactions. So whether it's a sales tax, sale, refund, order, import, or reconciliation, you can rely on these tools to make accurate and real-time updates. Additionally, the reports are made simple to understand the cash flow and make relevant business decisions.
Conclusion
Amazon and Quickbooks are an incredible collaboration of tools businesses can use to leverage marketing to a global base and handle accounting tasks fast, easily, and efficiently. A growing customer market and accounting work can be too much to take. Save yourself from all the chaos with this smart integration; these tools will solve that problem and bring your productivity to another level.
Quickbooks is part of Unloop's bookkeeping services. If you choose us as your business partner, we will purchase Quickbooks, Hubdoc, and A2X to complete your books successfully. You can also try our services within a month for free to know more about what we are capable of in helping you grow your business.