Human resources (HR) and accounting might be two different worlds inside a company, but when you look closely, they are extremely intertwined. Knowing the relationship between the two is the difference between a low to mid-performing company and a successful one. When it comes to running a successful business, it's no secret that a quality accounting and HR system are keys.
Peachtree's complete accounting software, named Sage 50cloud (we'll use Sage/Peachtree interchangeably moving forward), has provided companies with the tools and bookkeeping and accounting insights for over three decades. This program is ideal for small and medium businesses because of its exceptional HR features. Let's dive into why it's one of the best options available!
Peachtree Accounting Software Allows Access to Employee Information
When you search "How to use Peachtree accounting software," the first answers you will get are about management of accounts payable, account receivable, invoices, and documents related to your company finances. But the Sage software is more than that. With its Core HR feature, it also stores all basic and confidential information about your employees.
Core HR serves as a digital bulletin, so everyone who has access to it is updated about their company. Business policies and organizational charts are easily viewable because they are all stored on Sage/Peachtree.
Sage 50cloud Shows Employee Schedules in One Place
Without the help of an HR team, a company's schedule will always lean towards accommodating sales and clients, regardless of how exhausting it is for the workforce. Thankfully, through a partnership of the accounting and HR team, you can have a balanced schedule that covers peak hours while ensuring staff wellness.
Sage 50cloud's HR feature shows every employee's schedule in a single place, whether the staff is working in-house, freelance, outsourced, or in a hybrid setup. In case of schedule adjustments to cover business needs, you can update the software quickly with a few clicks. After any change, everybody can have the most updated version of the schedule right away.
Peachtree Accounting Software Enables Convenient Leave Filing
Filing leaves is more than just a scheduling issue. In a manager's eye, a schedule change means an adjustment in the quota or in the goals of other team members. Hence, vacations are both an HR and finance matter.
Thankfully, members of concerned departments can be on the same page as Sage/Peachtree accounting software shows the sales trends and forecasts, as well as everybody's schedule.
This way, team members are encouraged to take a leave on non-peak days. When leaves occur on busy days, the HR and accountant can adjust goals guided by data on the software.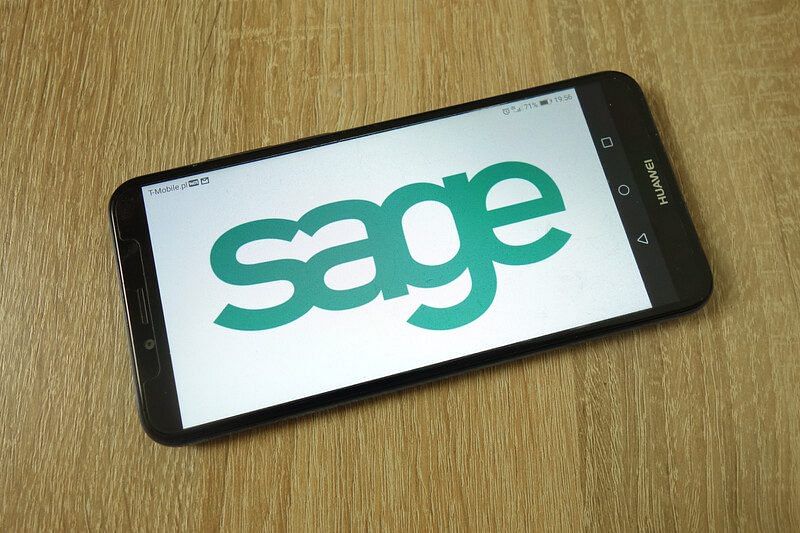 Sage/Peachtree Records Employee Rendered Time
The world has evolved, redefining work to more than just the four corners of the office and taking it in coffee shops, at home, and anywhere there is an internet connection.
What developed with it are the different ways to track employee work time. Biometric attendance machines await office-based workers, while online time recorders are installed on desktops, laptops, and even phones allowing users to complete tasks outside the office.
Integrate these different time tracking apps into the Peachtree system, so all the data is in one place. HR can easily monitor hours rendered, and the accounting team can translate the hours into employees' salaries.
Peachtree Manages Individual and Team Performance
The Peachtree software stores both company finances and workforce details. Hence, it is also reliable for seeing individual, team, and company performance. You can utilize these data:
Sales: This shows employee productivity.
Employee Tenure: The experience that can affect one's contributions and achievements.
Team Managers: Leaders that affect an individual and team's performance.
Engagement: An individual and team's performance can also be defined by how engaged they are in what they do.
Incentives and Recognitions: Recognitions and other rewards motivate employees to reach goals.
Turnover Rate: High turnover rates can affect workforce morale.
New Hires: The learning curve that new hires face regarding company processes and plans affect team production.
You can determine what motivates or demotivates workers by including these indicators that affect each other. You can address the roadblocks and continue best practices to reach company goals.
Sage 50cloud Makes Recruitment Visible
Finally, the Peachtree accounting software also gives you recruitment visibility. HR's role is to check whether the applicant is a perfect fit for the qualifications set by the management team. But, HR also needs to check if the applicant can adjust or can fit the company's culture. Studies have shown that employees who are enculturated perform better. A mix of excellent skill and adjustment to the company culture works miracles in employee productivity, motivation to reach goals, and the way they care for clients.
Final Thoughts
Peachtree is an enterprise resource planning software that has a lot to offer like advanced budgeting, billing, monitoring of financial transactions, cloud-connected features, and more! But with the six reasons mentioned above, it is clear why Peachtree Accounting is the most human-friendly software.
So if you are asking, "How much does Peachtree accounting software cost?" and "Is it worth the investment?" Our answer is a resounding yes!If you need a team of experts to do bookkeeping and accounting for you, do not hesitate to give Unloop a call! Our bookkeeping and accounting services are just what your small business needs.