Are you an Amazon seller trying to make sense of the plethora of accounting software options? Or are you a budding entrepreneur looking for bookkeeping and financial management advice? It doesn't matter which stage you are in your business, finding the right accounting solution for your Amazon business can take time and effort.
Whether you're just getting started or are already an expert, this post will guide you through everything you need to know about selecting and using the right accounting software as an Amazon seller. From understanding the features offered by different products to knowing the features of the best tools, we'll cover all aspects so that you can make informed decisions in managing your finances. Let's begin!
Amazon Data To Track With an Accounting Software
Your journey to managing your business finances begins with bookkeeping. Although many software have ready-made templates of the different data to track, you can still customize the details according to your Amazon business's needs. 
The good news is Amazon provides much of the information you'll need on Seller Central. Here are some variables and details you'll want to see in your books and financial reports. You can combine these with the details available in your chosen accounting tool.
Amazon Sales
Amazon tracks your sales, and when integrated into your accounting software, you can see this critical data in your accounting tool. Your Amazon sales results from search engine optimization (SEO), pay-per-click (PPC) campaign, A+ Content strategies, and the other strategies you launched for your store.
Cost of Production
Production costs are any materials or labour expenses you have to pay to manufacture your product. The cost of production may be higher when you make or build your product as an Amazon brand owner compared to being a reseller and acquiring ready-made items from already established stores.
Sales Tax
Sales taxes are one of the most challenging details to track as a business owner because they are sensitive to change. Good thing Amazon already has a system that keeps sales tax rates updated. You can integrate this data into your accounting system for sales tax summaries, reporting, and tax payment purposes.
PPC Ad Spend
A technique many brand new Amazon sellers utilize for PPC campaigns is to go all out to know which keywords their listing will rank for. Amazon tracks PPC data for you, and you can integrate this into your accounting software for further analysis and calculated decision-making for your campaigns. As data piles up, sellers can slowly optimize bids and lower PPC costs.
Advertising Cost of Sales (ACoS)
You can always customize formulas on your accounting tool to get the ACoS, but you can also use features provided by Amazon. Amazon tracks the ACoS with the same goal as you—to know if the PPC campaign is efficient. To calculate the ACoS, use this formula: (ad spend/ad revenue) x 100.
Return of Advertising Investment (RoAS)
Along with the ACoS, Amazon also tracks oOAS, which can give sellers an idea of how much income they'll get from a campaign. You can use this insight best in business planning and forecasting. RoAS is calculated using this formula: ad revenue/ad spend.
Total Page Views and Sessions
Along with the monetary value data from Amazon Seller Central, they also provide details like total page views and sessions for ads and listings. You can integrate this information into your central accounting tool and put it against other variables to see how effective your campaigns are and their impact on your finances.
Inventory
You can stay on top of your orders and always keep high-demand products in stock because Amazon has your back with shipping and inventory management. Integrate this data into your accounting software to see inventory costs and include the report in other business areas to see the totality of your finances.
Conversion Rate
Are your ads and strategies effective? Check your conversion rate. The conversion rate reflects the percentage of visitors who have bought products from you. When you monitor this detail, you can create strategies to improve it immediately when you see that it's low.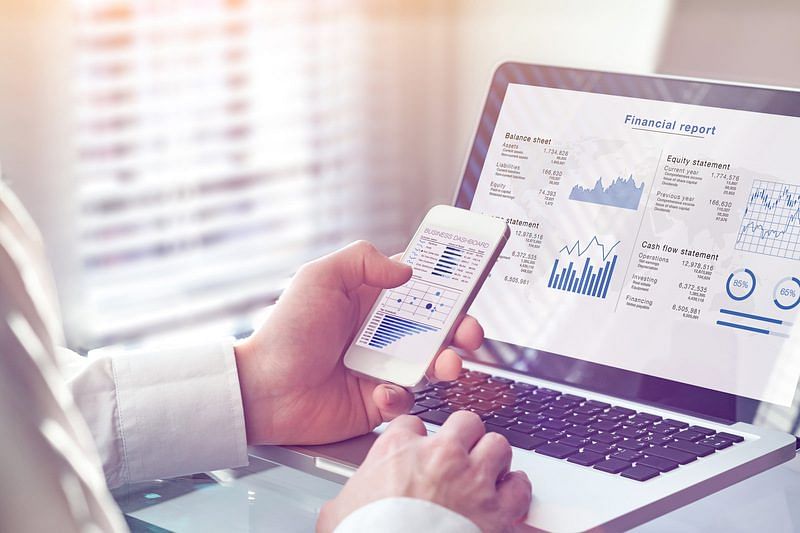 Features of the Best Accounting Software
The data above can all be in your accounting tool by integrating the information from Amazon Seller Central and other financial data tracking tools you have. But for an accounting tool to be good, it shouldn't just track your numbers. Check if an accounting tool has these features to get the best Amazon accounting software for your business.
Accounts Receivable and Payable
The advantage of tracking account receivables and payables is getting a better view of your finances for a long period of time. This contrasts with seeing only the money you receive and give out daily.
Cloud-Based Accounting Software
With all the essential and confidential financial information in your software, it is only right to invest in cloud-based accounting software. This technology ensures cybersecurity, warding off hackers and protecting data from corruption. 
App Integrations
It is highly convenient to use only a single software to see all the relevant data. The best accounting software will allow you to integrate a multitude of applications, like HR tools and tax software, so you can see the data from these sources in one place.
Payment Gateways and Bank Integrations
You'll cater to different customers that use various payment methods. It's best to have an accounting tool ready with various payment gateways. And by integrating your bank, you can monitor the money being deposited and withdrawn in your bank account in real-time.
Tax Season-Ready
Because all your business transactions will be in one place, computing the income tax return you need to pay annually will be easier, as well as any sales taxes you have to remit to the government. In case of any audits, you'll also have the receipts and documents you need on hand
Multiple Currencies
Are you planning to scale your business and sell in an international market? There are accounting tools equipped with multiple currencies you can use. Skip the hassle of shifting to another accounting tool or finding an integration for different currencies when you use these features.
Manage Inventory
When looking for accounting software for Amazon FBA sellers, find one that already offers inventory tracking and management. You can combine this with the data Amazon already has to ensure that you are on top of your business demands and supplies, and you can track where your products are.
Mobile Access
The best Amazon accounting software offers both mobile and computer access. If updates need to be made, you can use your phone. Basically anywhere there is the internet, you can check your business's financial health, even on the go.
Role-Based Access
For additional security, look for software that has role-based access. With role-based access only authorized users in your company can edit the data in your books. Since the tool operates on the cloud, updates are automated and happen in real time—allowing for better collaboration.
Scalable
Excellent accounting software should have plans that fit every type of business. If you are signing up for a beginner plan, you must have the choice to add more accounting features to the software as you grow your venture.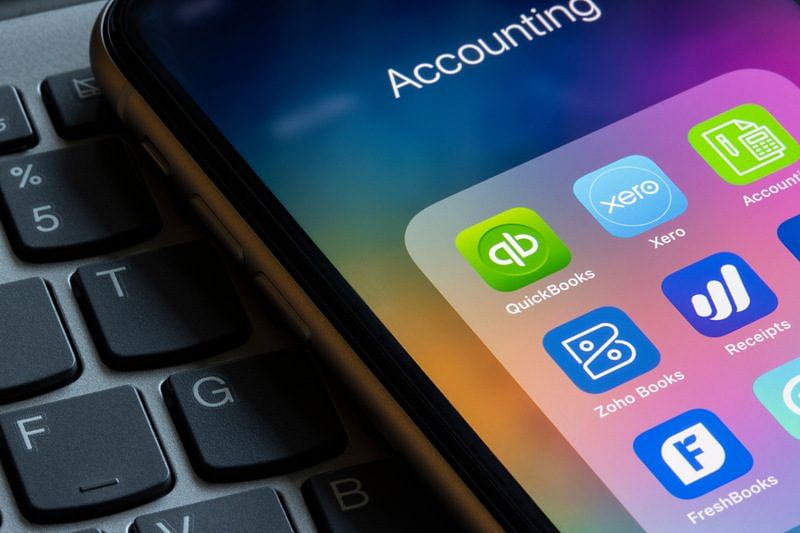 Different Accounting Software for Amazon Sellers
So, in the sea of ecommerce bookkeeping and accounting tools out there, which \ is the best for Amazon sellers? We have three great accounting tools in mind. Here's what to expect from them.
QuickBooks Online
QuickBooks is a one-stop-shop online accounting solution. The software has all these features:
Accounts payable and accounts receivable
Cash flow management
Live bookkeeping
Payroll
Invoicing
Creation and receipt of payments
Bank reconciliation
Inventory management
Projects and time tracking
Training
Cloud accounting
QuickBooks has plans for various business sizes you can choose and grow with.
Xero
Another reliable accounting tool online sellers can use is Xero. With Xero, your bookkeeping and accounting tasks will be automated, and you can enjoy these functions:
Income and expense tracking
Accounts receivable and payable
Payments and invoicing
Bank reconciliation
Time and projects tracking
Integration of payroll tools
Generation of reports
Analytics
Sales tax tracking
Inventory management
Xero also operates on the cloud, so financial data will be secured, accessible to authorized individuals only, and can be accessed on the phone.
Peachtree/Sage50 cloud
Meanwhile, if you are looking for software you can use for your Amazon business and more, you can check Peachtree or Sage50 cloud. Here are some of its features:
Cash flow management
Payments and banking
Time and projects tracking
Human resource management
Customer relationship management
Construction-specific accounting
Inventory management
Enterprise resource planning
Creation of professional invoices
Detailed financial reports
Sage50 cloud is one of the few software with specialized setups for specific industries.
Accounting for Amazon Sellers With Unloop
Now that you know the importance of accounting for your Amazon business and what features to look for in accounting software, it's time to decide which software is right for you. Whichever software you choose, ensure it meets all of the criteria we discussed so that you can properly track your data and grow your business.
Even if you already have the best bookkeeping software for Amazon sellers, know that you can still get help. Unloop can handle your Amazon accounting, get your numbers right, and utilize the most reliable bookkeeping and Amazon accounting software. Give us a call to know about our offers.