Do you want to know your expected sales for the next month or quarter? Or do you want to know your business's possible inventory and account payable expenses?
Unfortunately, many small business owners don't pay much attention to their business's future performance. But forecasting is a key factor that makes a business successful. This article will take a closer look at business forecasting, how to do accurate forecasts, and why it is important for small businesses.
What is Business Forecasting?
Forecasting is looking into your business's historical data, present data, and market trends to predict your business's future financial performance. Forecasting can predict sales and potential expenses for a specific period. Many business owners confuse forecasting with budgeting. These strategies are very different, but they go hand in hand to help your business grow.
A forecast predicts the future of your company's financial position, while budgeting is allocating money to different business units to help you reach your revenue goals.
Why is Financial Forecasting Important?
Forecasting is all about the future. There are several reasons why forecasting is essential to a business. First, accurate sales forecasts help you make informed decisions about allocating resources. Forecasting also gives you an accurate picture of the future months and helps you identify problems early on.
Lastly, an accurate sales revenue forecast will give you insights into the market conditions, so you can go head-to-head and stay on top of your competitors.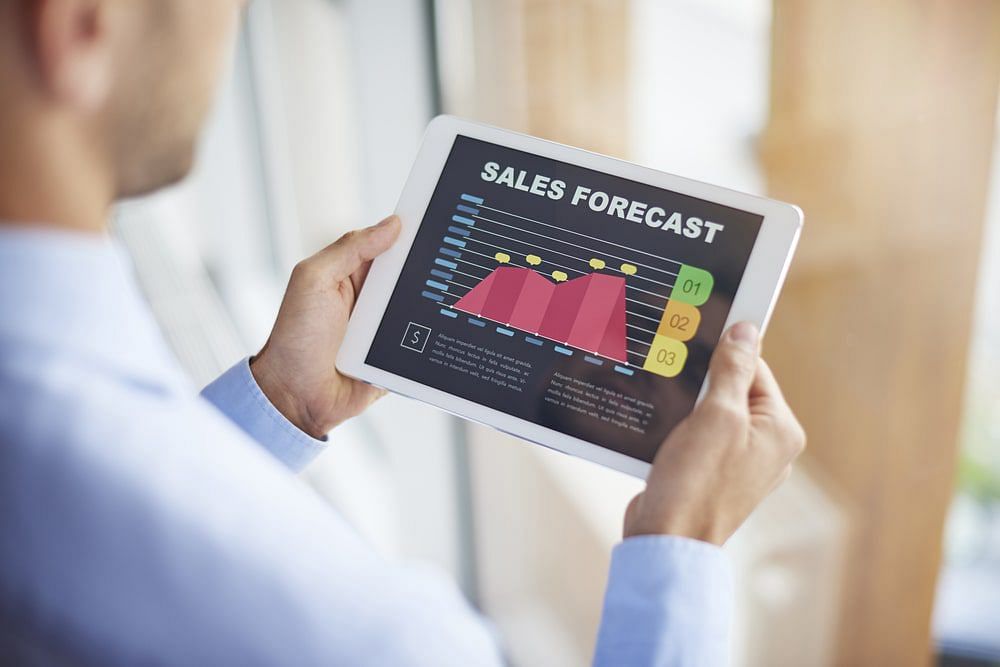 Forecast Categories for Small Businesses
Two forecast methods are used for businesses: qualitative and quantitative. Each forecasting method has different uses, so we will look at their key features to know which is most suitable for your business. Understanding the forecast process will help yield the market data most useful for your business needs.
The first thing you need to ask yourself is what the purpose is of your forecast. Are you going to use it to come up with a business plan? Will you use the result and see if the budget you laid out is enough? From there, you can choose the best data to gather for the most accurate forecast for your business needs.
Several factors could affect a forecast:
Available and related historical data
Desired forecast accuracy
Total value of forecasting vs. benefits
Short vs. long-term forecasts
How urgently you need the results from the forecast
Qualitative Forecasting
Forecasts based on variables that can't be measured are used in a qualitative method. This method is best for a new business since it doesn't use historical data. Human judgment is the key factor in this forecasting method. The challenge in this type of forecasting is looking for people who can make unbiased opinions to develop a logical and accurate forecast.
Qualitative methods are best for making long-term forecasts, foresting margins, and making decisions for new business undertakings. Here are some examples of qualitative methods.
Consumer Surveys
Companies may conduct surveys to assess a customer's overall experience with their company. These surveys may be conducted through emails, phone interviews, or questionnaires. The survey results can help you see projected sales and help you meet customer demand based on the answers.
Market Research
The market research method helps a company evaluate a certain product by introducing a group of potential customers to it and collecting data on their experience. This method involves blind testing products with a group of people who have never heard of the product before. From their experience, the company can decide which products will go through the manufacturing process and which need product revisions.
Delphi Method
This forecasting method involves interviewing a panel of experts for their opinion. These interviews are usually conducted individually to avoid biased opinions. A series of questions are asked until the company settles on a prediction that is most suitable for the entire business.
Quantitative Forecasting
Quantitative forecasting uses numerical data and mathematical processes to develop an accurate forecast. Sales teams use this forecasting method to predict a company's future revenue. This forecasting method focuses more on historical trends, big data, sales, and growth rates rather than subjective opinions from experts and consumers.
Quantitative methods can accurately forecast revenue, which you can use to inform your business stakeholders and plan out strategies for the future months. Here are some examples of quantitative forecasting techniques.
Seasonal Forecasting
Market changes can affect business performance; most of the time, these changes and trends come in specific periods. Seasonal forecasting uses historical trends to predict what the future seasons will be like for your business.
For example, you can use data from a specific season from the last three years of your business. Using mathematical processes, you can see if you'll do better, the same, or worse in the same season of the present year. The results can help you build strategies for revenue growth, marketing campaigns, and additional factors that may affect your company.
Naive Forecasting
Naive forecasting is the most straightforward technique of the sales forecasting process. This technique doesn't need to account for certain patterns and trends. Instead, you make forecasts based on past data.
For example, your business sales for the previous month was $10,000. This method will predict that your expected sales revenue will be the same in the coming months. This method requires minimal computations and is a good data visualization of where you should start improving to get better revenue projections.
Of course, this method is less accurate than other types of quantitative forecasting. There are many factors that can affect your revenue, not just hard data. Certain situations may drastically increase or decrease your sales and you may need to pinpoint these issues to determine the discrepancies in your data.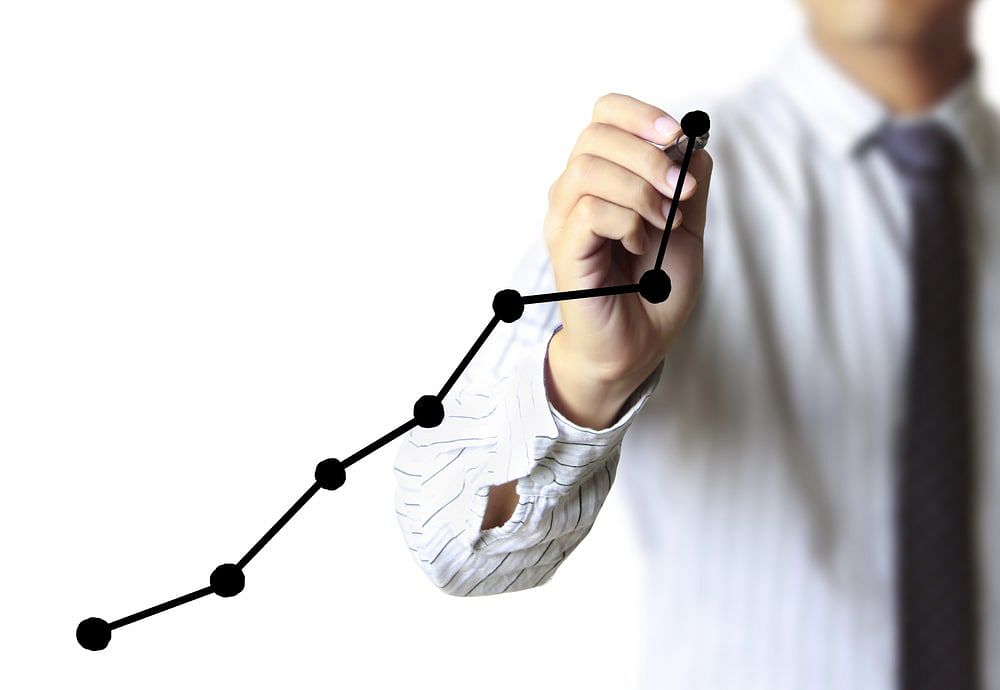 Forecasting Services at Unloop
Forecasting can be done using simple Excel spreadsheets, but if you want more accurate predictions, our experts at Unloop can help make forecasts for your company. Our forecasting services include:
Revenue forecasting and cost of goods forecasting to assess your company's performance and how it will do in the future.
Pinpointing potential issues your business could face so you can make informed decisions on how to act on them.
Creating forecasts tailored to your business using business trends and accounting market changes to get the most optimal and accurate results.
Revenue forecast software for proper data analysis—making the process faster and more convenient, with instant reports.
Conclusion
Forecasting in accounting is a good way to get an insight into your business's future. Keeping close tabs on your expenses and sales will help you strategize for your business's stability and growth. We hope this overview on forecasting helps you make better decisions for your business.
If you need more business solutions, Unloop offers different services like accounting, payroll management, taxes, and bookkeeping. So book a call with our experts now—we'd love to talk to you!