Disclaimer: Please note this article is not financial advice. The purpose of our blog is purely educational, so please consult a professional accountant or financial advisor before making any financial decision.
In accounting, words are just as important as numbers. You might not think that way at first; after all, the skill typically prized in accounting professionals is their specialty in numbers. However, that's just half of effective accounting.
The other half is proper communication. It is even more important if you're operating an e-commerce business. Chances are you'll communicate some matters remotely, which can cause communication issues if not handled well.
Unfortunately, communicating with accountants can be difficult, especially if you don't have much knowledge about numbers or their expertise. So, this blog post will give you some tips for communicating effectively with ecommerce accounting professionals.
6 Situations That Require Effective Accounting Communication
If you're running an e-commerce business, you know that good communication is one of the keys to financial management. It is especially true with accounting. So use this guide to avoid any misunderstandings and ensure that your accounting system runs smoothly!
For E-Commerce Businesses
Here are four communication pointers for business owners.
Dealing with Tax Compliance
As an e-commerce business, you need to be tax-compliant in the jurisdictions where you operate. It means communicating accounting information to ensure that you meet the regulations. The information required and the way of presenting them may differ per state, region, or country.
For this reason, it's important to find the most appropriate way to accomplish these tasks accurately. Typically, tax communication happens in written form. So ensure that your accountants are good with report writing to save time and money and avoid any miscommunication that could lead to huge financial troubles.
Building Financial Plans with the Finance Team
E-commerce businesses require strategic financial planning. You need to forecast your income and expenses to make sound strategic decisions about where you want to take your business. This planning usually involves accountants who will give you insights based on their analysis of your financial data.
Thus, when gathering financial data, you have to ensure that it makes sense. One effective way to do that is to develop a report template. You may be an expert in your business niche, but the accounting aspect of it is a different story. Hence, you must understand what the numbers say about the financial standing of your business.
Communicating with Investors
If you're looking for investors, you'll need to communicate ecommerce accounting information in a way that is easy to understand and appealing to the eyes. Most potential investors would want to see at least three years of your financial history, as well as some forecasts.
You can present accounting data to them through income statements or balance sheets. These documents contain your company's liabilities, income, expenses, assets, cash flow, and equity at a selected period. Investors need this data to compare your business with competitors and analyze your potential. You may also use insightful graphs and charts.
Regular In-House Meetings
Meetings aren't just for marketing and operations. You also need to have regular discussions with your accounting team to ensure that everyone is on the same page about your company's financial goals. Meetings are also great opportunities for you to communicate what's working and what needs improvement.
One of the most straightforward communication methods is verbal exchange. It can help directly address matters that are still unclear to you and improve your relationships with the team members.
For Accountants
Meanwhile, here are two communication pointers for accountants.
The First Interaction
As e-commerce accountants, you need to be clear and concise with your clients from the outset. Unfortunately, most business owners are too busy doing their jobs and just appoint the financial aspect to an accounting team. They do so without establishing expectations on both sides, which is susceptible to miscommunication.
Keep this in mind: the true purpose of communicating your accounting data is to help your client understand the nature of their business finances. And once they do, you can help them build financial management plans that will help their business grow.
Asking Your Clients
Effective communication is a two-way street. It's not always the client asking questions and understanding what accountants have to say. Other times, accountants also ask clients about information that will help them understand more about the business.
However, asking them specific questions isn't always easy. Sometimes, you won't get the right answers, or your client might not have enough time for a discussion with you. Thus, you need to know how to communicate well with your clients to obtain information easily and quickly.
3 Key Points to Effective Accounting Communication
Now you have an idea of specific scenarios where you need to exercise effective communication. This time, let's discuss three key points to ensure successful communication.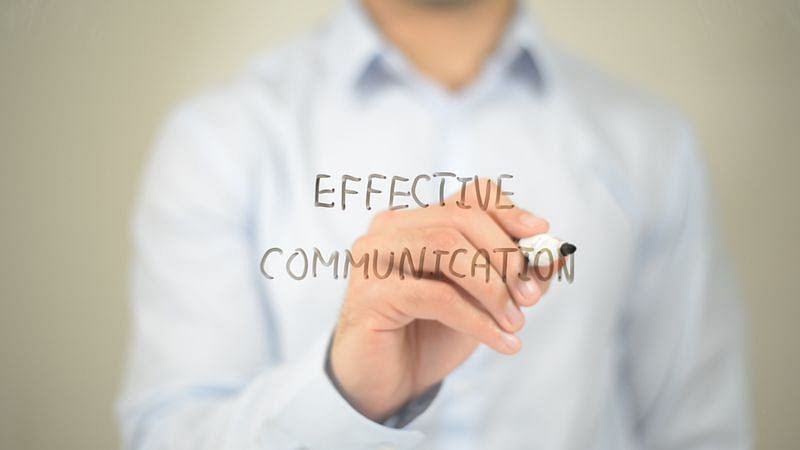 Active Listening
In accounting in ecommerce, the first key to communication is active listening. It means that you're not just waiting for your turn to speak, but you're actually hearing what the other person says. Whether you're the accountant or the e-commerce business owner, you need to understand all points before responding.
Effective listening helps ensure the accuracy of your financial data and strategies. You'll get an idea of what the business needs and what methods can meet them. Moreover, it builds and strengthens the relationship between accountants and business owners.
Here are some examples of active listening.
Verbal affirmation — Telling the client or accountant your appreciation of the discussion
Specific questions — Knowing which details to get and asking them right away
Similar scenarios — Talking about similar experiences you might have that can help get to the heart of the matter
Summarization and confirmation — Summarizing questions and discussions and ensuring other members are on the same page
Encouragement — Taking notice of quiet team members and encouraging them to speak
The second key to effective accounting communication is using helpful digital tools. These could be anything from ecommerce accounting software that records and analyzes financial data to graphs and charts that illustrate the data more clearly. When you're in an important meeting, they are especially handy.
Fortunately, many convenient accounting tools and software help accountants and business owners manage finances on the same page. In addition, you can use different communication channels to know which works best for a certain task (e.g., e-mail, calls, texts, or video conferences).
Here are some examples of good accounting tools, including the ones we use here in Unloop.
QuickBooks
QuickBooks Online
A2X
Hubdoc
Taxjar
Xero
DEXT
Sage
FreshBooks
Wave
Communication Etiquette
Finally, you should maintain professionalism at all times. It is important for strengthening business relationships and making things work without leaving a bad taste in the mouth.
What are some examples of communication etiquette in the accounting and e-commerce industry?
First, know the appropriate mode of communication (e-mail, text, phone call, or in-person). Second, know when it's appropriate to communicate; set up a schedule in advance to not interrupt each other's schedule. Lastly, communicate in layman's terms. Many business owners don't understand accounting terminologies, so accountants need to explain them in easier ways.
Here are a few more examples of basic business communication etiquette.
Dress appropriately in both face-to-face meetings and video conferences.
Acknowledge what other team members have said before discussing your points.
Research and plan your goals to make the most out of the meeting time.
Unloop: Where Numbers and Words Go Hand in Hand
When it comes to accounting for e-commerce, numbers and words go hand in hand. It's not enough to be only good at numbers; you also have to be good at communicating effectively to see eye to eye.
To put things into perspective: if you're an e-commerce business owner, you need to be aware of your financial data and stay compliant with all the accounting regulations. And as the accountant, you need to present this data so that your client can understand it. Moreover, you should help the owner ensure that their finances don't go to waste.
Unloop believes in the power of words and numbers. Should you choose us as your long-term business partner, rest assured you'll have everything you need to get started and build a seamless accounting system in the long run.
From our ecommerce accounting services, you will get the best accounting tools such as QuickBooks and A2X to accomplish accurate and updated financial records. Plus, you won't have to worry about complying with important accounting requirements such as sales taxes because we work with trusted accounting firms.
Sounds interesting? Contact us today for more information!