Behind every money paid or received lies a challenge in accounting. As your business grows and the number of transactions increases, accounting challenges get harder to pin down. They increase and become more complex.
As a busy ecommerce business owner, you're often out and about doing important things to generate more profit. Unfortunately, that means less time to sit down and look at the challenges this growth entails, especially in your business's accounting and finance aspects.
Let Unloop give you a quick rundown on the potential challenges your ecommerce business can is facing to help you spot them. In most cases, these challenges fall under five areas.
Challenges In Bookkeeping
Bookkeeping is the cornerstone of all accounting activities. Doing it correctly is a must to set right whatever follows, be it financial reporting, taxes, inventory management, or payroll. But, of course, it's not without challenges, and here are some common ones.
Recordkeeping
One bookkeeping challenge starts even before you put numbers down-that's recordkeeping. Unfortunately, many small business owners are too busy to store business transaction files. As a result, they end up not recording them.
In ecommerce accounting, recordkeeping is just as crucial, but it can be challenging to keep up, especially for an online business that grows rapidly.
Record Accuracy
One reason for inaccurate recording has no reference documents to base transaction amounts on. Other reasons include unnoticed accounting errors such as omissions or transmutations.
While there are measures to ensure every transaction ties up well, an understated or overstated amount can still distort financial reports.
Choosing Accounting Methods
Selecting the appropriate accounting method for your ecommerce business is another challenge. For example, if you're running a business that relies heavily on short-term liabilities, you'll need to switch to accrual accounting as a method of recordkeeping.
But this method is more confusing, so you or your staff often default to the cash method. As a result, this affects your cash flow management and the numbers you see on your financial statements.
Challenges In Accounts Payable
Accounts payable management is significant for ecommerce businesses.
This short-term liability is tied to a business's reputation and credit opportunities. So failing to do proper accounting can lead to mistakes that affect your cash flow statement and leave your business cashless.
Untimely Payments
Payments beyond the due date can result from failure to receive an invoice from the vendor or an invoice processing delay. In effect, for acknowledgment and cash disbursement. In any case, a proper accounts payable system run by an accounting professional will prevent this.
Payment Errors
These two things are considered payment errors: wrong amounts or wrong payee.
Payment discrepancies can be a huge challenge for an ecommerce business with a business-to-business (B2B) model. But these payment discrepancies can be eliminated or reduced with good ecommerce accounting software run by professionals.
Turtle-Speed Processing
What makes it hard to fulfill accounts payable obligations is the processing. If an ecommerce business owner does it themselves without the help of accounting software, it can take forever.
To speed things up, they can hire accounting professionals to automate the payment process. This will make the processing fast and the payment timely.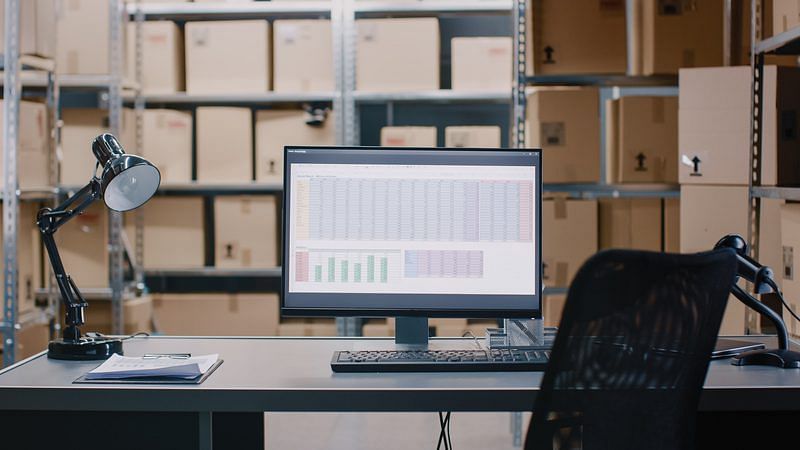 Challenges in Inventory Management
Inventory is also a big chunk of an ecommerce business. In terms of accounting, this affects the cash flow and revenue heavily. That's why managing it is important. It's not an easy task. Whether you're a small or a big ecommerce seller, you'll be faced with these challenges.
Lack of Inventory Tracking
An ecommerce seller who's new to a marketplace such as Amazon is more likely to commit this mistake. They'll upload a product and fail to track the product SKUs and their value. As a result, they don't manage inventory at all.
Ecommerce accountants know how to use inventory tracking systems to determine the total value of your inventory. Hiring one will eliminate this challenge.
Using an Incorrect Inventory Accounting Method
The way you view your inventory affects how your assets are valued. But, more importantly, using an incorrect method puts your ecommerce business in hot water for possible financial statement embellishment.
Some states may direct ecommerce businesses to use a particular inventory accounting method. The challenge is knowing what it is and implementing such a method when your inventory is already running.
Miscalculating the Cost of Goods Sold (COGS)
Costing every product in your inventory can be difficult. If you or an untrained staff does it for you, there are bound to be inaccuracies. This will result in an over or understated COGS, affecting the amount on your financial statements.
Avoiding miscalculations when costing inventory needs a professional eye. So it's best to hire an ecommerce accountant to handle this for you.
Challenges in Taxes
Perhaps one of the most impacting aspects of ecommerce business is tax. That's because non-compliance can result in penalties or even suspension of business operations.
In this area of accounting for ecommerce, these issues may arise.
Finding the Sales Tax Amount
An ecommerce platform like Amazon provides the means to collect sales tax from consumers. Then, they give it to you in a lump sum via account deposit. One challenge for Amazon sellers is setting up and using this sales tax collection feature.
Tax Filing and Compliance
Sales tax isn't the only thing you're obligated to collect and remit. For example, when your ecommerce business starts operating, income tax filing becomes one of its obligations.
But income tax filing is challenging because of the intricacies involved. Things like what forms to use or keeping up with new tax laws can be daunting. It may come to a point where you'll need an accounting professional to help you out.
Challenges in Payroll
For ecommerce businesses that have employees, payroll is another challenging aspect. To ensure a timely and accurate salary disbursement, business accounting for payroll must be present. The lack of it can lead to the persistence of the following payroll challenges.
Lack of a Payroll Management System
A factor that makes payroll a challenge is a lack of an excellent payroll management system. If there's no accounting software, it's difficult to keep track of the exact amount an employee must receive.
Small business accounting software such as QuickBooks or Xero have timesheet tracking that helps associate the employee's working hours to their rates to ensure accurate payroll disbursement.
Non-compliance to Tax
Like anyone who receives income, employees have to pay their income taxes, too. They rely on accounting documents from your business to file returns correctly. A lack of good business accounting will make this a challenge and result in further back and forth.
In some cases, employers also have to pay their employee's income tax on their behalf. So they need to know laws surrounding income taxes levied on employees.
Inaccurate Payments
For every ecommerce business, overpaying or underpaying is an inconvenient possibility. This can be a result of employee misclassification.
Instances of a contractor being classified as a regular employee can result in an inefficient employee record and payroll accounting system. In effect, this can cause employees to be disgruntled.
You can overcome inaccurate salary payments with an excellent collaboration between payroll and accounting professionals.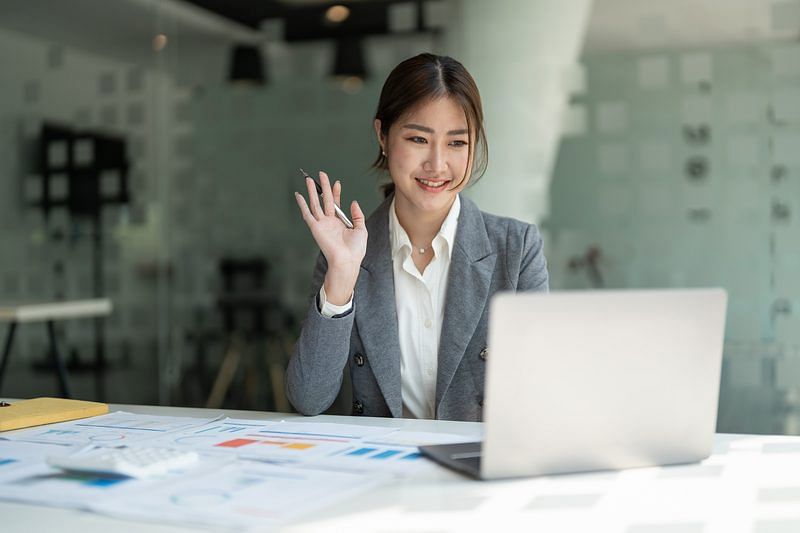 Ways to Overcome These Challenges
Reviewing these common challenges can seem daunting if you're an ecommerce seller. That's because, on top of what you're already doing, you may not have enough resources to tackle these problems yourself. So in most cases, they persist.
But you can overcome these challenges and have a better business by just doing these three things.
Hire an Accounting Professional
Accounting challenges need accounting expertise. So it makes sense to hire an accountant as part of your team. Whether on a consultation basis or retainer, they can help identify and correct any accounting challenges in your business.
Get Online Accounting Software
For your ecommerce business to become efficient in numbers, go cloud-based. Invest in reputable accounting software that makes recording and storing transactions a breeze.
Accounting software such as QuickBooks and Xero are popular among ecommerce accountants and business owners.
Get Ecommerce Accounting Services
Finally, outsource your accounting to a team of experts to take the weight off your shoulders. That way, you or your staff don't have to do it all.
You'll be amazed at how many of these challenges you'll overcome if you get a team of accounting pros. That's because they know how ecommerce businesses work.
Your Ultimate Partner in Bookkeeping and Accounting For Ecommerce
Unloop is the kind of ecommerce accounting agency familiar with these challenges. We can identify them and provide assistance to help you solve them.
Our team of accounting professionals is skillful in using QuickBooks and Xero. We'll help you sort out your bookkeeping records, calculate your COGS, pay your creditors on time, pay your employees timely and accurately, and help you file your taxes correctly.
Talk to us if you're ready to get an accountant for an ecommerce business, and we'll help your ecommerce business triumph over these common accounting challenges. Call us at 877-421-7270, or check out our ecommerce services now.