Disclaimer: Please note this article is not financial advice. The purpose of our blog is purely educational, so please consult a professional accountant or financial advisor before making any financial decision.
So you've started a small online business. You are now among the millions who have braved the ecommerce world. Since ecommerce is so complex, and the sheer volume of transactions can be intimidating, your accounting may need help to keep up with your online store. This is where choosing the best accounting software can be worth it.
Accounting software programs can do more than track the inflow and outflow of cash. You'll be amazed at how they can be a one-stop shop for many of your digital needs, making them worthy of every penny you invest.
So, what's the best small business accounting software for you? Find out all the answers here in this guide. But first, let's talk about everything you need to know about ecommerce accounting.
How Is Ecommerce Accounting Unique?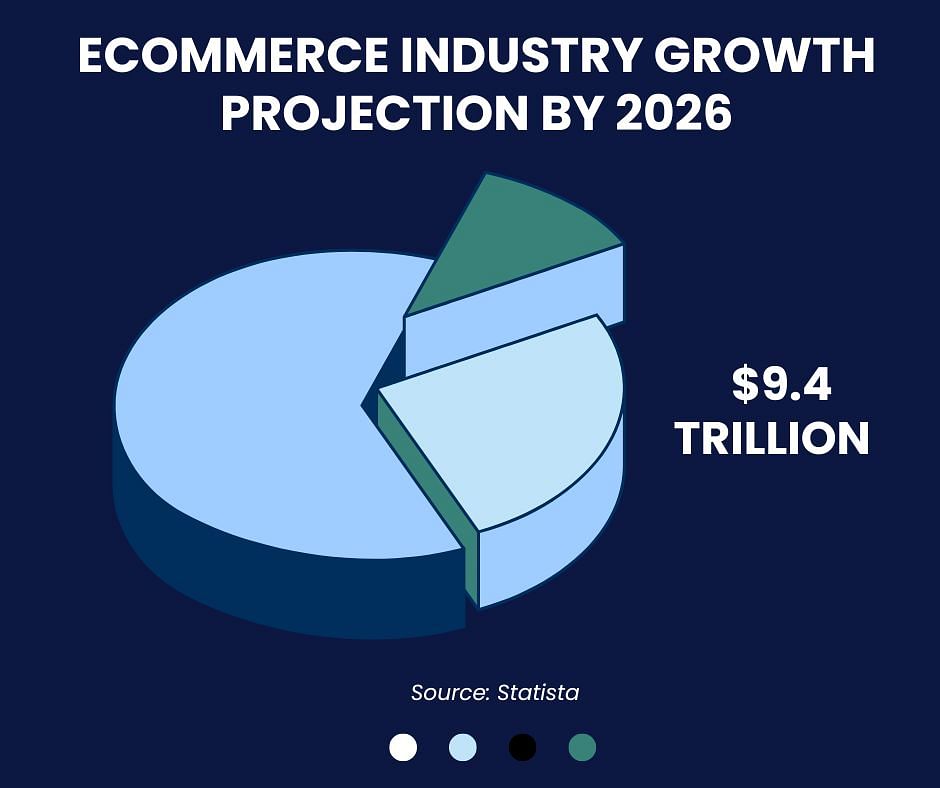 Ecommerce is a worldwide business. In fact, Statista already presented compelling data, showing its global reach and exponential growth. Just think of the transactions that make up this figure—massive.
Given the wide reach, ecommerce accounting differs because there is so much more to account for. Take a look at some of them.
1. Processing Multiple Sales Tax
An online business can sell anywhere in the world through an ecommerce platform and exemplary shipping service. But to be able to sell legally, there must always be a sales tax attached to each sale.
Ecommerce accounting requires sales tax calculation for different tax policies. For example:
Amazon can handle your taxes through Amazon Tax Exemption Program (ATEP) for sales in the US.

But you'll still have to collect and remit your sales taxes in Canada.
On top of that, the US and Canadian sales tax rates are completely different, with tax returns filed each year. Tax management is daunting, requiring careful attention and consideration.
2. Large Inventory Management
Another thing that separates ecommerce from regular businesses is the vast inventory. Inventory tracking is no easy task for anybody, especially for small-scale startups. You need to have many products on-hand and ready to meet demand at a moment's notice.
There will also be an inevitable addition to your accounting load, especially if you're a business that ships to customers in different timezones. Add to that the sheer volume of items you'll have to check on—where they are stored, how many are ready for shipping, how many are damaged or lost—and regularly reconcile in your records.
3. High Volume of Business Transactions
If you sell products or services worldwide, expect to see thousands of business transactions daily. That means various modes of payments, currencies, bank accounts, taxes, and so on.
Tracking each transaction will take copious amounts of time and energy. You might miss out on some financial data, which, for a global business, you cannot allow to happen.
8 Reasons Small Business Accounting Software Is Worth It
While it's possible to do your accounting manually, tracing every ecommerce transaction can make even the best accountants dizzy. Giving your accounting specialist some much-needed assistance, like online accounting software, is recommended.
In addition to maximizing your time and resources, here are eight reasons accounting software is worth it for your small ecommerce business.
1. It Handles Bookkeeping
A bookkeeper can rely on accounting software to record transactions. Through it, they can take note of all business transactions involving money. They can ensure that income and expenses from different channels, like bank and credit cards or online payment gateways, are all accounted for.
Because of the high-tech tools available today, a bookkeeper's task of typing data is slowly disappearing. Data from different sources can be connected to a central accounting system. There are also optical character recognition tools that minimize manual data entry.
2. It Helps You Schedule and Stay On Top of Invoices
Invoicing is an essential part of bookkeeping and accounts receivable management. Through software, you can conveniently send payment reminders to customers—all online. Simply schedule the sending date and time and let the software handle its transmission. If customers forget to pay, sending a nudge can also be done on the software.
Invoicing from an accounting tool also makes payment easier for customers as each invoice includes a "Pay Now" button. Customers can click on it for online payment. All money coming from this channel will automatically be recorded in the books.
3. It Connects Bank Accounts and Reconciles Transactions
The money you collect from customers and use to pay suppliers and expenses are all recorded in your business bank account. Through accounting software's bank connection feature, you can have visibility on these transactions, and they will also be categorized into income and expenses in the books.
Bank reconciliation becomes a seamless process, as you can easily compare the details recorded in your books with the transactions listed in your bank statement. With this, you'll be able to correct any mistakes and raise red flags on fraudulent deals.
4. It Helps in Financial Planning and Forecasting
Business planning and forecasting are vital as they allow you to see how your business will go in a projected period. It may not be 100% accurate, but you can still get the closest possible financial situation your business will see in the future.
Many accounting software has a feature that allows you to develop a business financial forecast in just a few clicks. Acquiring past and present numbers won't be a problem as they are all recorded in the books.
Once you have the forecasted data, you can create plans based on numbers and even simulate results using the software. You can follow a strategy that gives you the best results from there.
5. It Generates Financial Reports
The younger your business is, the more often you should generate financial reports. You must regularly check its financial health to adjust your strategies. Good financial reporting contains the following:
Financial Reports
Balance Sheet
Quickly check your assets, liabilities, and equity using this report.
Income Statement
Also known as the Profit and Loss Statement or Statement of Revenue and Expenses. This report shows your business's profit and how income and expenses impact it.
Cash Flow Statement
This report illustrates how money flows in and out of your business, showing your earnings and expenditures.
Statement of Owner's Equity
For sole proprietors, this report displays earnings or profit and retained earnings. For corporations, it is referred to as Shareholder's Equity.
When you know these reports, you and your accountant can run and analyze them.
6. It Tracks Inventory
As mentioned earlier, inventory is a part of your company assets. You don't want your customers disappointed because products are out of stock. This is where accounting software comes into play.
Accounting software isn't only for numbers; it's for your items too. When you can monitor your inventory, you'll know which items fly off the shelves and which don't move. You can also use the information to create plans to duplicate your successes and sell slow products.
7. It Calculates and Tracks Sales Tax and Income Tax Returns
Taxes are inevitable, but you can make them manageable. On top of calculation and collection, the best accounting software can handle tax remittance. You can integrate the data from these tools into your accounting system for tracking purposes.
Calculating your tax base and rate becomes easier regarding income tax returns, given the recorded income and expenses in the books. With the most comprehensive accounting software, tax season will be a breeze.
8. It Keeps Your Financial Data Safe
Ecommerce functions online. Data security and protection are indeed vital features you'll look for in small business accounting programs. Luckily, online financial accounts are protected with cloud-based features.
Traditional accounting using Excel sheets stores books on computers. Still, cloud-based software has more advanced security features and can store information in the cloud. The cloud encrypts data, ensuring hackers and unauthorized individuals cannot access your accounting data. Corruption of data is also less likely.
Most cloud-based software have multiple users and role-based access, meaning only individuals you authorize can access the books.
More Accounting Software Features for Small Business Owners
Besides bookkeeping, inventory, cloud, and tax management, consider examining these features when selecting the most suitable accounting software solution for your business.
1. Accounts Receivable
Any small business owner should have an accounts receivable feature in their software, given that payments are often made remotely with various payment schemes.
An accounts receivable lets you know how much money to expect and how much you can use to repurchase stock. It also tells you how much your business is shelling out weekly or monthly.
For example: If you're in the retail business, you may have scheduled shipments to replenish your inventory. Accounts payable notes this in advance for you to continue or change, depending on your decision.
2. Ecommerce Integration
Direct integration is also a crucial feature to look for in accounting software. It allows smooth alignment with the ecommerce platforms you've chosen for selling your products. The software can efficiently capture and organize all relevant accounting data by directly integrating with your online stores.
It also ensures that your accounting records are automatically updated in real time, reducing the risk of errors. With direct integration, you'll have an easier time keeping a thorough and accurate overview of your financial performance.
3. Mobile App
A mobile app functionality is a great feature to add to your accounting software. With everyone on the go nowadays, having a mobile app handy allows you and your staff to update your accounting whenever and wherever.
The Best Accounting Software for Small Businesses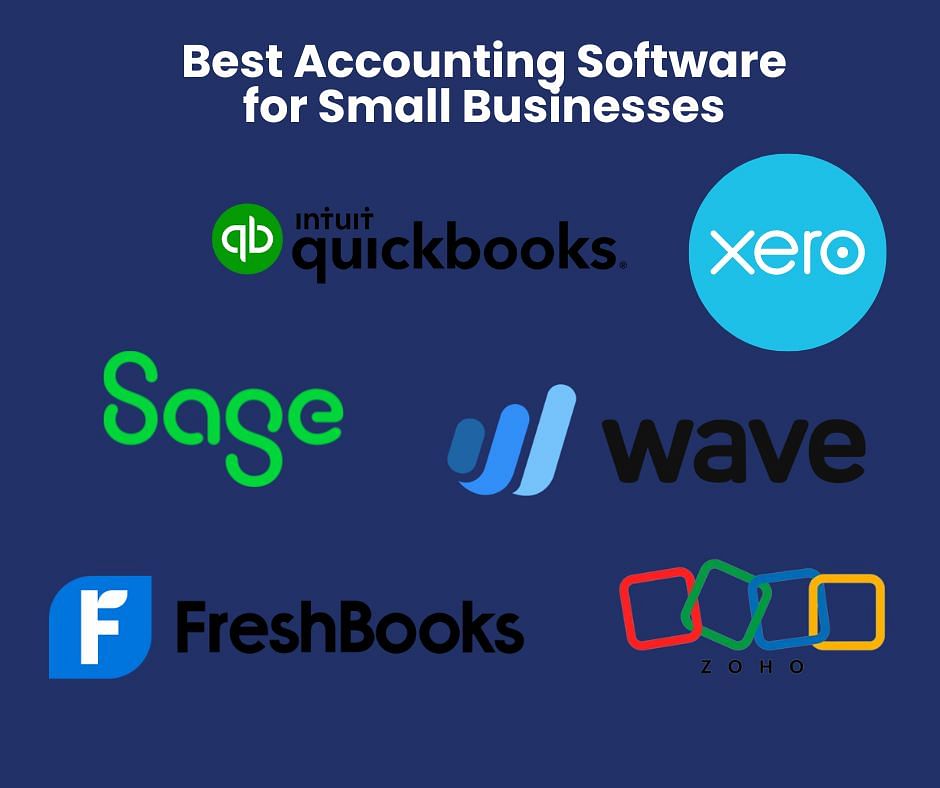 Being a startup, you can always pick the small business accounting software that can currently satisfy your financial management needs. But you must also choose the one that can scale to more advanced features as you grow your venture.
Here are popular accounting software ideal for ecommerce startups.
Software #1: QuickBooks
The most popular small business accounting software. It has all the features you need. When you sign up for a plan, it'll backtrack all your financial transactions and do live bookkeeping moving forward.
QuickBooks has:
Payroll Solutions
Invoicing
Various Payment Gateways
Integrations
Time Tracking and Project Management
Inventory Tracking
Software #2: Xero
Xero is another accounting software that will surely ring a bell. Designed with businesses of all sizes in mind, Xero offers wide accounting features to streamline accounting processes and empower users with real-time financial insights.
Xero has:
A User-Friendly Interface
An Intuitive Dashboard
Direct Integration
Inventory Management
Invoicing
Tax Filing
Multi-User Access
Accounts Payable and Receivable
Bank Reconciliation
Like QuickBooks, it also operates on the cloud. It can be accessed on mobile devices as long as there is an internet connection.
Software #3: Sage
For every small business owner, the ultimate goal is growth. If you envision managing a larger workforce and handling a growing client base, you can count on Sage.This tool has HR and CRM features that will be very helpful in managing your growing workforce.
These functionalities can effectively centralize and manage customer data, which is a big help for ecommerce sellers. This way, you can nurture stronger client relationships, track interactions, and identify opportunities for growth and upselling.
Sage has:
Cash Flow Management
Job Costing
Analysis and Inventory Management Tools
Multi-Year Reporting
Payroll Management
Software #4: FreshBooks
Many accounting software for small businesses pride themselves on being simple and user-friendly, and FreshBooks is one of them. The platform has been designed with the non-accountant in mind, offering intuitive features and a clean interface. Managing financial tasks is easy, making it accessible for entrepreneurs and small business owners.
FreshBooks has:
A Double-Entry Accounting System
Estimates Proposals
Time Tracking
Project Management
Seamless Online Payment
Google Contacts
Mobile Integration
Software #5: Wave Accounting
Wave Accounting is another addition to the user-friendly list. Its tagline flaunts that the tool was not made for accountants but for business owners themselves. Hence, its features are perfect for individuals with little bookkeeping and accounting knowledge. If you don't have much time to learn the ropes of financial management, Wave Accounting is an excellent start.
Wave Accounting has:
Optical Character Recognition Technology
Invoicing
Faster Payments
Income and Expense Tracking
Payroll Management
Financial Advisors
Software #6: Zoho Books
You won't be disappointed with Zoho Books. This free accounting software has superb customer service to help you establish and maintain your accounting and bookkeeping system.
Zoho Books has:
Automated Workflows
Bank Reconciliation
Custom Invoices
Expense Tracking
Projects and Timesheets
Recurring Transactions
Sales Approval
Unloop As Your Ecommerce Accounting Service
Now that you have all the essential information about top-notch bookkeeping software, you can check out which satisfies your business needs most to get the best.
If managing your startup's books proves daunting, Unloop is here to alleviate your burden. As one of the premier financial teams in North America, Unloop offers ecommerce services to go along with precise and detailed accounting. 
Regardless of your sales channel—Amazon, Shopify, DTC, multichannel, or wholesale—we tailor our accounting services to your unique requirements. We can help you with the following:
Forecasting
Bookkeeping
Accounts Payable
Payroll
Tax Management
Let's discuss our offers further. Book a call now!