Many Amazon sellers look forward to the holiday season: this is the time when their sales will boom. As a result, revenue and demand will increase, and cash flow will be seemingly endless. But before you get excited about all the money you will make over the holidays, remember that you still have to manage your finances.
Ecommerce businesses often forget to stay on top of their accounting, and the busy season does nothing to help that. So what should you do to ensure you keep operations smooth for the holidays? Can you even be prepared for the end of the tax preparation season?
Holiday Rush: Basic Accounting Tips for Small Business Owners
According to research, Amazon sales can reach up to 200% more during the holiday season. The more money that comes in, the closer you have to keep an eye on your finances. To avoid confusion during the holiday season, preparation is important. Typically, the latter part of November and the majority of December are when the holiday sales boom begins.
It is advisable for online merchants to be prepared for the holidays as soon as possible. So here are some Amazon marketplace tips to keep you on top of your accounting process.
Inventory management is crucial during the holiday surge.
It's a wrong move not to double-check your inventory going into the holidays. You may have a surplus from the previous months but keep in mind that your normal inventory stocks could run out twice as fast. In addition, people have intentions of splurging, so don't overestimate your product inventory.
Track inventory and advance product orders from your suppliers. So when the surge of product orders begins, you won't find your business lacking in stocks and you can continue to sell to more people and generate income.
Be aware of the shipping rates.
Amazon fees usually go up during the holiday season. Since goods sold increase, shipping is much busier, and more workers are needed to deliver your products. This increase in workers is compensated by increasing the shipping fees. Be mindful of the changes so that you can charge your buyers properly. If you don't, you might end up shouldering the fees, which can affect your profit significantly.
In addition, for online retailers that use Amazon FBA, ensure that all your FBA inventory requirements are met. The holiday season is the busiest time for Amazon, so once they see you lack a requirement, they will return the product immediately.
Track sales and expenses more closely.
Amazon sellers should expect a heavy load of orders as the holiday season approaches, but it doesn't mean you don't need to track your sales and expenses. As the holiday season progresses, look at your goods and determine those that sell quickly, and those that sell slowly.
Don't invest in products that don't reach targeted profit margins. There are third-party app integrations that notify you about your sales and expenses. These can generate reports to show if you are earning. Take advantage of the apps to maximize your cash flow during the holidays.
Create a marketing strategy tailored to the holiday season.
Ecommerce businesses have marketing strategies in place to keep their businesses on top for the whole year. However, during the holiday season, you might have to redouble your efforts in creating a marketing strategy. Social media and email marketing are the best ways to let your customers know that you are ready for their holiday spending.
Promotions and vouchers are also excellent ways to get your customer's attention. People love bundles and discounts because they can buy more without spending too much. A good tip is to bundle your best and poorest selling products, so your inventory is always balanced. It will also help if you offer seasonal items.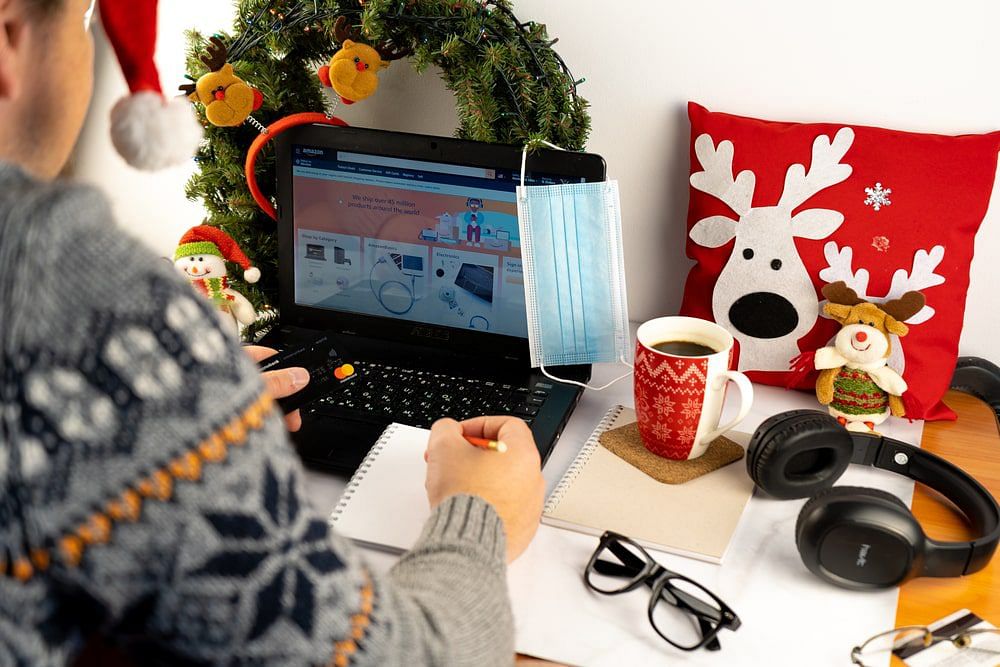 Consider holiday bonuses.
If you have employees, consider giving them a holiday bonus. But before you proceed with giving bonuses, you have to assess your finances first. After considering all your account payables, will you still have enough profit after you give your employee their bonuses? The law does not mandate bonuses, but it is a good way of giving back to your employees.
It is best to have a consultation with accounting professionals to make strategies and lay out your finances so you can achieve your goals by the end of the holiday season. Furthermore, bonuses can be a write-off in taxes. This may be an advantage for your business when tax time comes.
Take advantage of online bookkeeping.
You will have thousands of business transactions during the holiday season, so this is the best time to invest in accounting software—especially in one with an automated bookkeeping feature. Good bookkeeping is essential in keeping business transactions as organized as possible. So, when you consult with your accountants, you can easily produce financial reports.
Get Automated This Holiday Season: Accounting Software for Amazon Sellers
Quality accounting software can do so much for ecommerce sellers. So while consumers are looking for perfect gifts, give your business the gift of Amazon accounting software to automate and help you manage your finances conveniently.
Here are some reasons why you should consider accounting software as the holiday surge is fast approaching.
Save time managing your business data.
How many receipts and transactions do you think you will be going through this holiday season? There are accounting software options that you can directly connect to your Amazon Seller Central account. So every time a customer buys from you, it's recorded. You don't need to scramble to find receipts and when you need to validate something.
This automated data recording can save time better used for other parts of your business.
Multi-currency features.
If you want your Amazon marketplace sales to boom, allowing international buyers to buy from you will surely do the trick. But, first, choose the right accounting software to handle multi-currency transactions. This will allow you to receive their payments directly from your accounting software. From there, the software converts the money and processes deductions such as sales tax levied on the product.
There are also taxation laws for overseas orders. The software will ensure that these fees will reflect on accounting records so you can file your tax properly when tax season comes.
Automated accounts payable.
Ecommerce sellers have obligations to pay, like to their suppliers, for raw materials, rent, and production costs. Unfortunately, with the fast pace of the holiday season, many small businesses forget that they have bills to pay. Accounting programs can automate the bills for you. All you need to do is schedule the payments you need to pay, and the software will take it from there.
This way, you won't have delays, especially with your supplies. The software can also notify you if an upcoming bill is due. This feature will help you run your business smoothly.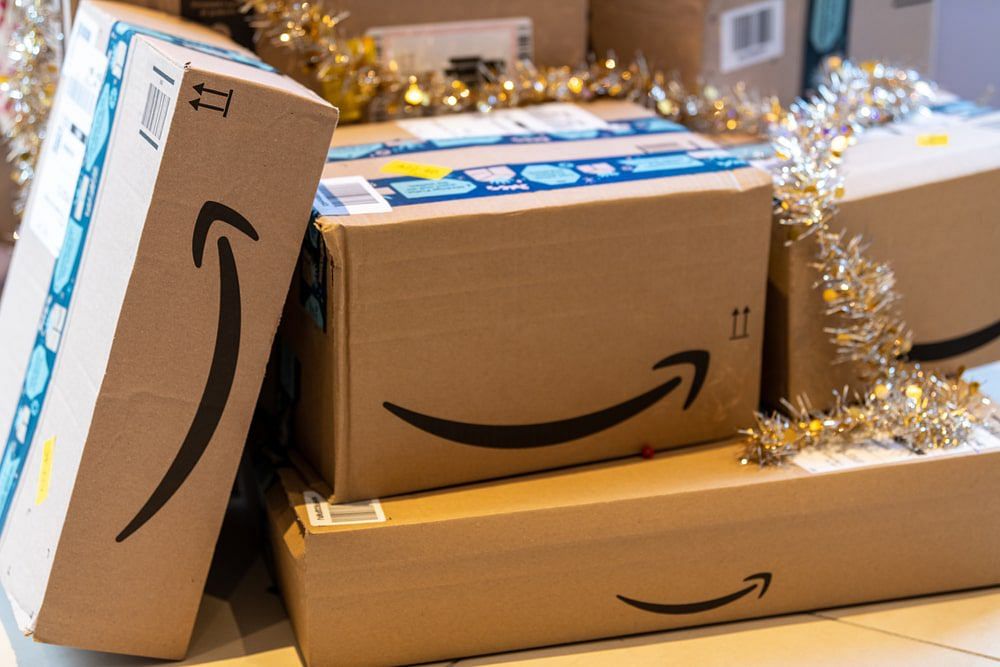 Amazon Accounting Services: Manage the Holiday Rush with Unloop
If you don't want to get caught up with the upcoming season, your business may need an extra pair of hands. If you need reliable accounting services, then Unloop is the accounting solution you've been looking for.
We have different accounting services that include:
Bookkeeping
COGS reporting
Payroll management
Business forecasting
Accounts payable management
Our services focus on ecommerce businesses, so you know your Amazon business is in good hands. We can help you make better decisions and help run your business smoothly.
The holidays are the busiest season, but it's also the opportunity to make the best sales, so don't get overwhelmed by your finances. We hope these accounting tips help your business navigate the festive season easily. Remember, if you need help with your Amazon seller accounting, Unloop's got your back. Book a call with us today, and let's talk about what we can do for your Amazon business.