Disclaimer: Please note this article is not financial advice. The purpose of our blog is purely educational, so please consult a professional accountant or financial advisor before making any financial decision.
Small businesses face various challenges while trying to keep their operations organized and streamlined. One of the significant hurdles such businesses face is finding an accounting system that provides efficiency, accuracy, and manageability. However, investing in accounting software designed for small businesses can be worth it.
Accounting software can do more than track the inflow and outflow of cash from your business. Though the tool's primary function is bookkeeping, you'll be amazed at how it can also handle many other tasks for your business. The tool can be a one-stop-shop for many of your business operations management needs, making it worthy of every penny you invest.
Investing in competent accounting software from the outset is essential to avoid potential setbacks or losses. With these, let's check why such software is worth it.
1. An Online Accounting Software Seamlessly Handles Bookkeeping
A bookkeeper can rely on the accounting software to record transactions. Through it, they can take note of all business transactions involving money. They can ensure that income and expenses from different channels, like bank and credit cards or online payment gateways, are all accounted for.
It's easier for bookkeepers to check whether the data on the books and the transactions recorded on the bank statement reconcile when an accounting tool records both. Because of the high-tech tools available today, a bookkeeper's task of entering data manually is slowly disappearing. Data from different sources can be connected to a central accounting system. There are also optical character recognition tools that minimize manual data entry.
2. Helps You Schedule and Stay on Top of Invoices
Invoicing is an essential part of bookkeeping and accounts receivable management. Through software, you can conveniently send payment reminders to customers, and everything is done online. To avoid missed payments, especially for recurring transactions, you can schedule the sending date and time and let the software handle its transmission. In case customers forget to pay, sending a nudge can also be done on the software.
Invoicing from an accounting tool also makes payment easier for customers as each invoice includes a "Pay Now" button. Customers can click on it for online payment. All money coming from this channel will automatically be recorded in the books. 
3. Connects Bank Accounts and Reconciles Transactions
The money you collect from customers and the money you use to pay suppliers and company expenses are all recorded in your business bank account. Through an accounting software's bank connection feature, you can have visibility on these transactions, and they will also be categorized into income and expenses in the books.
You can reconcile bank accounts to check whether the details in the books and the transactions in the bank match. With this, you'll be able to correct any mistakes and raise red flags on fraudulent deals.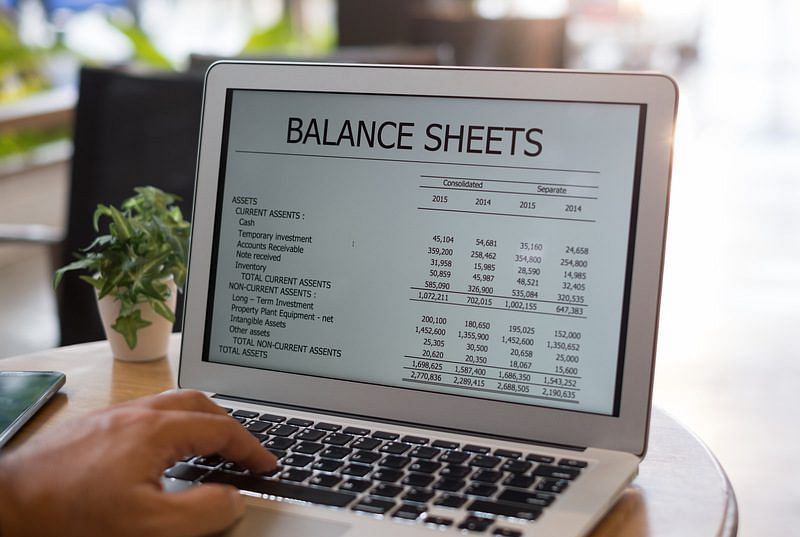 4. Helps in Financial Planning and Forecasting
Business planning and forecasting are vital as they allow you to see how your business will go in a projected period. A business forecast cannot be 100% accurate. Still, with sufficient historical and present data, you can get the closest possible financial situation your business will see in the future.
If you have invested in bookkeeping and accounting software, acquiring past and present numbers won't be a problem as they are all recorded in the books. Many accounting software have a feature that allows you to come up with a business financial forecast in just a few clicks.
When you have the forecasted data you need, you can create plans based on numbers and even simulate results using the software. As a result, you can follow a strategy that gives you the best possible financial results.
5. Calculates and Tracks Sales Tax and Income Tax Returns
Taxes are undeniably complex as they vary from country to country and even on the provincial and state level. As an ecommerce seller, you'll be exposed to tax laws of different countries, provinces, and states, so it is better to stay updated.
Primarily, you need to be familiar with sales taxes as this can be applied to the transactions you make. You can use bookkeeping and accounting software to calculate and track sales taxes. There is also software specifically intended for this, and on top of calculation and collection, the software will also handle tax remittance. You can integrate the data from these tools into your accounting system for tracking purposes.
And when it comes to your income tax return, because all income and expenses are recorded in the books, calculating your tax base and tax rate becomes easier. When you have the most comprehensive accounting software, tax season will be a breeze.
6. Generates Financial Reports from a Small Business Accounting Software 
The younger your business is, the more often you should generate financial reports. You need to check your business's financial health as often as possible so that you can adjust your strategies. Some of the important reports you should get are the following:
Balance Sheet: Quickly check your assets, liabilities, and equity using this report.
Income Statement: Also called the Profit and Loss Statement or Statement of Revenue and Expenses, this report shows your business profit and how your income and expenses affect it.
Cash Flow Statement: As the name of the report suggests, this report shows how money flows in your business, how you earn, and how you spend your income.
Statement of Owner's Equity: If you are the business's sole owner, this report shows your earnings or profit, or the retained earnings. It is called a Shareholder's Equity for corporations.
Many tools have accounting features to generate these reports easily. They can give you financial insights and suggestions to help you make the best decision for your finances. When you know these reports, you and your accountant can run and analyze them.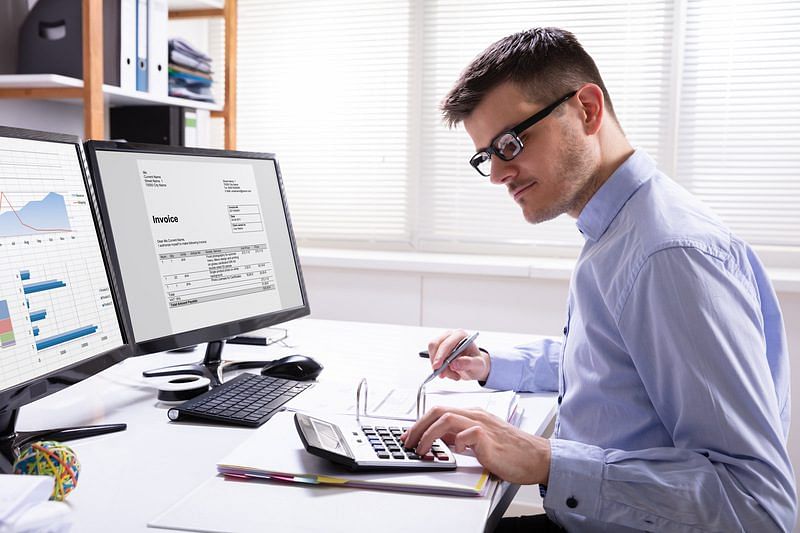 7. Tracks Inventory 
One thing that turns off customers is when they see that a store's product is out of stock. Inventory tracking is something an accounting software can help you with. Yes! You can manage your inventory through this software too. Besides, your inventory is a part of your company assets.
Integrate the inventory data available on ecommerce sites into your bookkeeping and accounting software. When you can monitor your inventory, you'll know which items fly off the shelves and you can replenish them immediately. You'll also know the ones that don't move. You can use the information to create plans on how to duplicate your successes and how to sell slow products.
8. Manages Payroll
Growing businesses should take into account their growing workforce when picking an accounting tool. Pick an accounting program with payroll management features or one that allows the integration of payroll processing tools to help you streamline your processes. With this, paying your employees can occur timely, and the details included will always be accurate. If you wish to study your payroll data, it will all be available on the software.
Look for tools that can track your employees' rendered work hours for different projects and calculate their benefits and deductions to include them in the salary computation. It's also convenient to get a tool that can automate payroll sending, so look for this feature too.
9. Manages Human Resources
Look for a tool with human resource management features to stay on top of your people management. The best accounting tool for small business has these features:
Stores employee information
Gives visibility of your employees' schedules
Allows leave management
Records work time rendered by employees
Helps manage individual and team performance
Shows you details about the recruitment
The information you get with this will go hand in hand with the details you need to complete payroll.
Accounting Software for Small Businesses by Unloop
In conclusion, investing in the best accounting software for small business can be worth every penny. This tool can truly be a one-stop-shop for many of your business management needs like the following:
Bookkeeping
Invoicing
Financial Planning and Forecasting
Tax Calculations and Reporting
Inventory Management
Payroll Processing
Human Resource Management
Partnering with a reliable provider such as Unloop can help you make the most of your investment and take your business to the next level. Whether you sell on Amazon, Shopify, DTC, multichannel, or wholesale, we offer bookkeeping, forecasting, accounts payable, payroll, and tax management. Book a call with us now to discuss our offers further.